Mercedes-Benz Malaysia Unveils New Headquarters and Training Academy
所有资讯 Mercedes-Benz Malaysia Sdn Bhd (MBM), today launched its new headquarters; Wisma Mercedes-Benz, and the Mercedes-Benz Malaysia (MBM) Training Academy in Bandar Kinrara, Puchong, Selangor.
Wisma Mercedes-Benz is the first of its kind in Malaysia. The six-storey industrial facility has been accredited as the first green industrial building in Subang Jaya and was awarded the LEED (Leadership in Energy and Environmental Design) Gold Certification.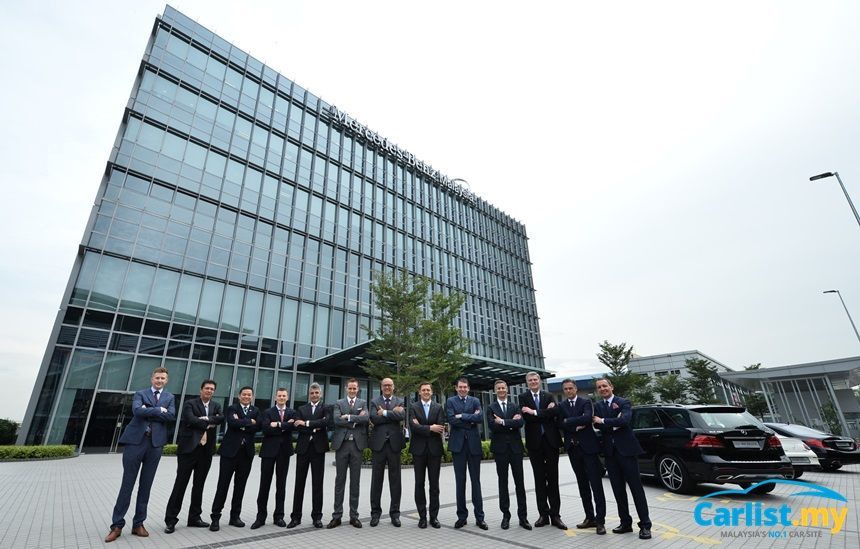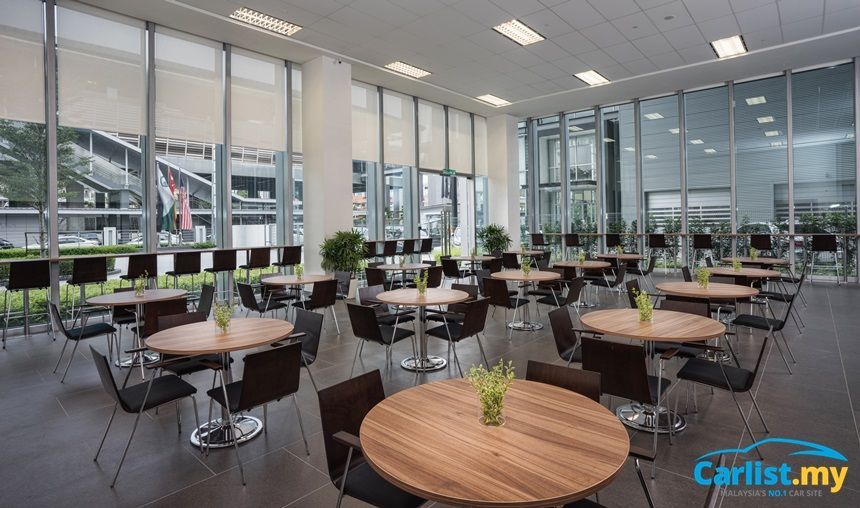 Built at a cost of RM 74 million, the facility houses Mercedes-Benz Malaysia, Mercedes-Benz Services Malaysia, Daimler TSS GmbH and the Mercedes-Benz Malaysia Training Academy. Operations offices utilise 53,000 sq-ft of the 118,000 sq-ft facility, while the Training Academy occupies 65,000 sq-ft.
Following overwhelming response for its training programmes, the MBM Training Academy has expanded its capacity to accommodate over 2,000 training days per year. The MBM Training Academy features a fully operational workshop for real world workplace simulation and state-of-the-art training rooms purposefully built and equipped according to the latest Daimler AG Global Training standard.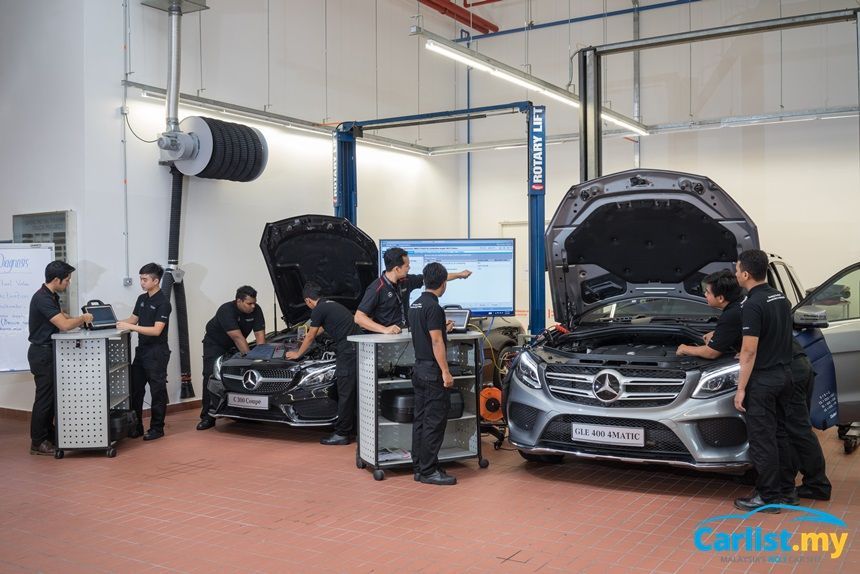 From the Academy, the delivery of certified and qualified international standard Mercedes-Benz Training Programmes will be delivered regularly to all retail staff.
In conjunction with the launch of the Training Academy, Director of Global Training, Mr Joerg Himmelmann, handed over a brand new Mercedes-Maybach S500, to Mercedes-Benz Malaysia. This training vehicle, will be put to use for participants to fully experience all repair and diagnosis routines on every conceivable Mercedes-Benz system currently available in series production.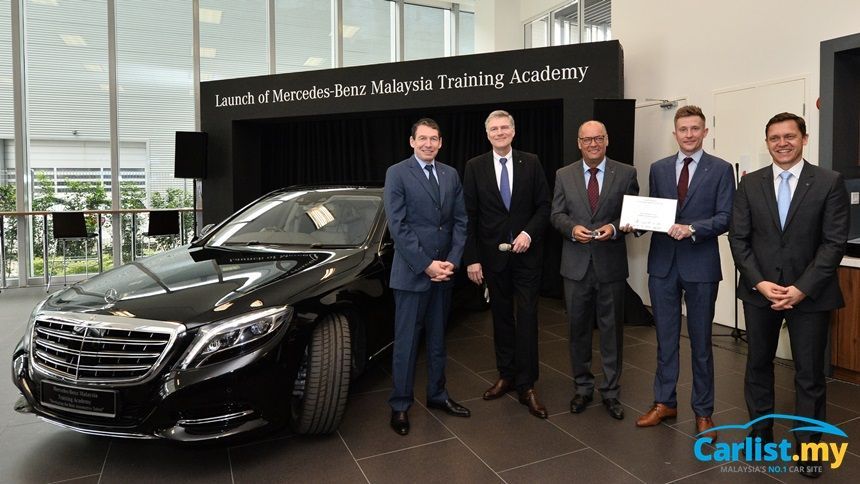 This further creates an opportunity to develop participants with the highest level of diagnosis and fault-finding skills on the latest and greatest Mercedes-Benz technology.
Mercedes-Benz Malaysia President and CEO, Dr Claus Weidner added, "We have very exciting times ahead of us as we look forward to continue redefining the benchmark in the premium segment with the Best products, the Best service and the Best customer experience. As you can see, we take very seriously our motto of delivering 'The Best or Nothing' in every aspect of our business."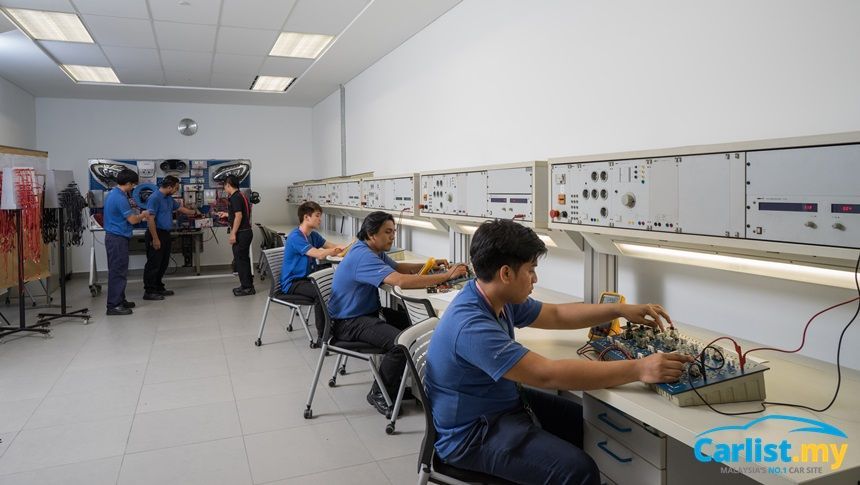 Following a rigorous recruitment process, apprentices under the MBM vocational training program (Advance Modern Apprenticeship), aside from attending international standard qualifications and first-hand experience, have greatly benefitted from its full scholarships which include an allowance as well as a secured career path in Mercedes-Benz authorised dealerships nationwide.
The Mercedes-Benz Training Academy currently has 84 active trainees, participating in various disciplines ranging from technical based, diagnostics and sales/ after-sales soft-skills learning.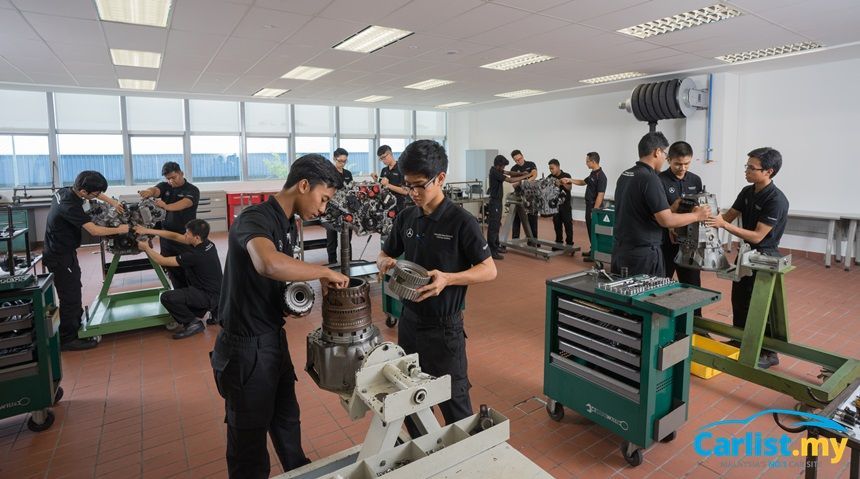 MBM hopes that its expansion of services and training capacity will create greater job opportunities and support Malaysia's efforts to become an Energy Efficient Vehicle (EEV) hub.
---
---
---
---
留言