New 2020 Peugeot 3008 Breaks Cover – More Aggressive Design, New Tech
所有资讯 After producing more than 800,000 units since 2016, Peugeot has taken the wraps off the new 3008 SUV, featuring an updated design and numerous new technology and features, and boy does it look good!
---
Design wise, the new 2020 Peugeot 3008 now comes with a new frameless grille, a new bumper with shiny black side scoops and a painted tread plate, more aggressive headlamps, as well as a pair of upgraded full LED tail lamps.
On the GT variant, Full LED headlamps offer an even more high-tech and distinctive look, thanks to the extended light signature and the bend lighting function (EVS) which optimises visibility at speeds of up to 90 km/h.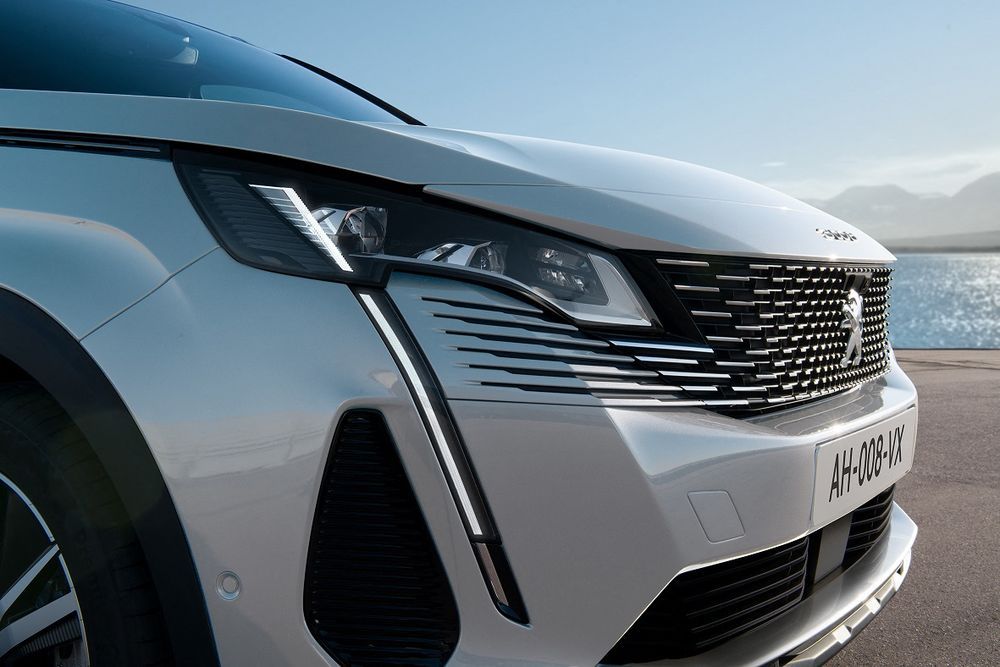 Of particular note is the new "Foggy Mode" function which has replaced the fog lights. It is integrated into the Full LED headlamps, and switches on the low beam headlamps with reduced intensity when the rear fog lamps are activated.
The GT Pack also has new 19-inch "San Francisco" diamond-studded aluminium wheels on the side to make this finish even more exclusive.
For the most demanding customers looking for more vibrancy and elegance, there is a new "Black Pack" option to be offered on the top-of-the-range GT and GT Pack finish levels.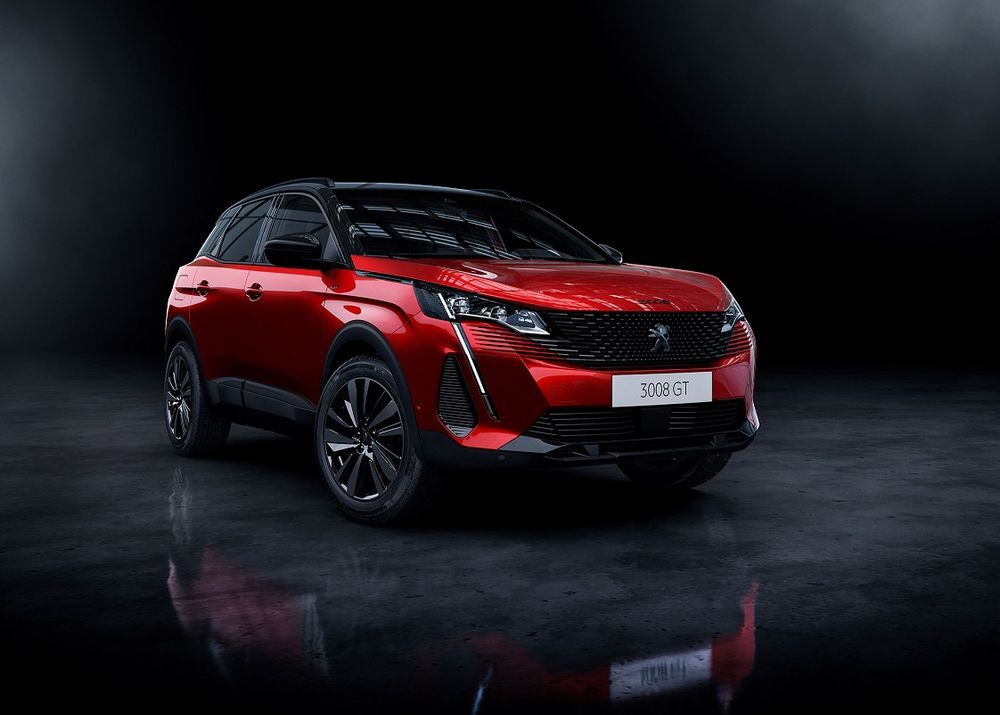 Inside, the Peugeot i-Cockpit system has changed to be even more modern and top of the range, featuring a 12.3-inch digital display that is fully customisable and configurable.
The new central touch screen is 10 inches in size, and comes with a series of seven elegant piano keys - the "toggle switches" - allowing direct and permanent access to the main comfort functions - radio, air conditioning, 3D connected navigation with voice command, vehicle settings, telephone, mobile applications and hazard warning lights.
The rechargeable Hybrid versions have a specific button allowing access to the electrical functions menu.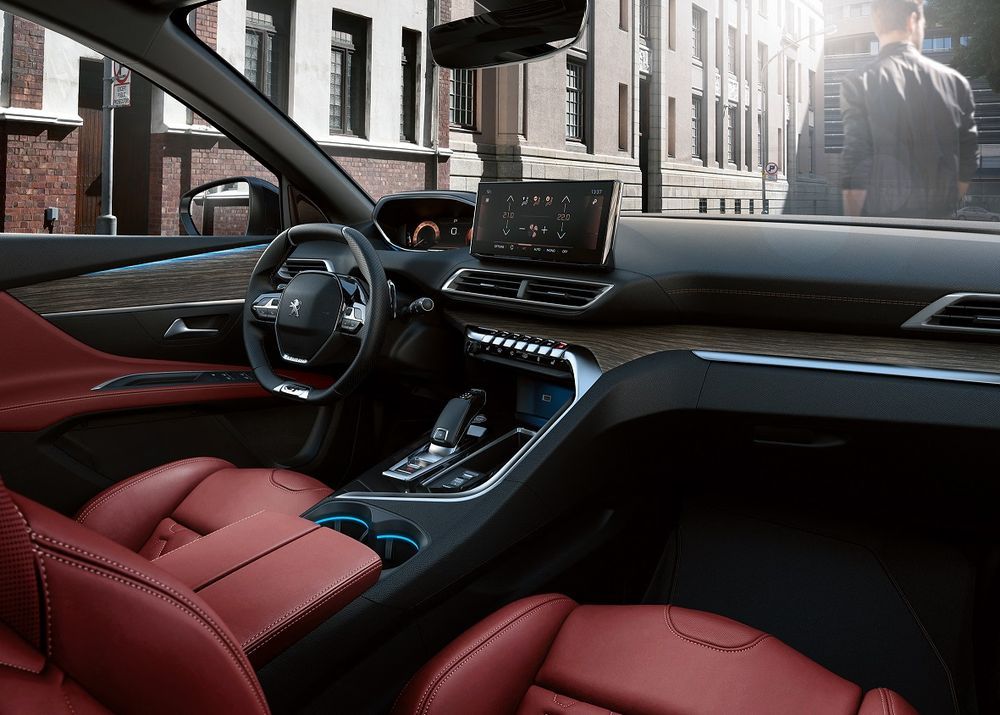 On the centre console, all internal combustion engines equipped with automatic gearboxes are now fitted as standard with the driving mode selector that allows the driver to choose between Normal, Sport and Eco.
For versions with rechargeable Hybrid engines, the driving mode selector allows you to switch between Electric (default on start-up) / Hybrid / Sport / 4WD modes (HYBRID4 300 only).
Other new features include new upholstery, new trim material, as well as new "Frameless" rear-view mirrors on the GT variant.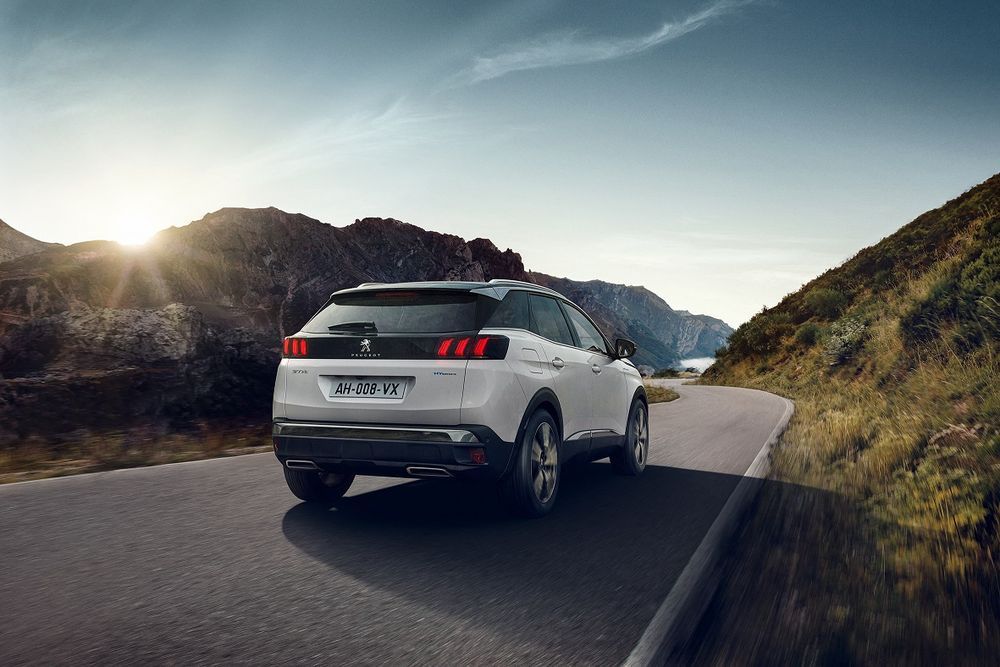 The range of driver assistance features in the new 3008 include Night Vision, Adaptive Cruise Control with Stop and Go function, the latest-generation Automatic Emergency Braking, Park Assist, Driver Warning Alert, Active Blind Spot Monitoring system, Advanced Grip Control, Optimised Traction Control with 4 grip modes (Normal, Snow, Mud, Sand) with specific tires, Hill Assist Descent Control (HADC), a hands-free tailgate, and a dual-pane sunroof.
In addition to Apple CarPlay, Android Auto, and wireless smartphone recharge, there is a USB socket in row 1 and two new USB sockets in row 2.
The new 3008 can also be equipped with a 515 Watt Focal high-end Hifi system, with French-style high-fidelity sound for the enjoyment of the passengers.
Another noteworthy addition is the new loudspeaker grilles (tweeters and centre channel), that now come in belem bronze.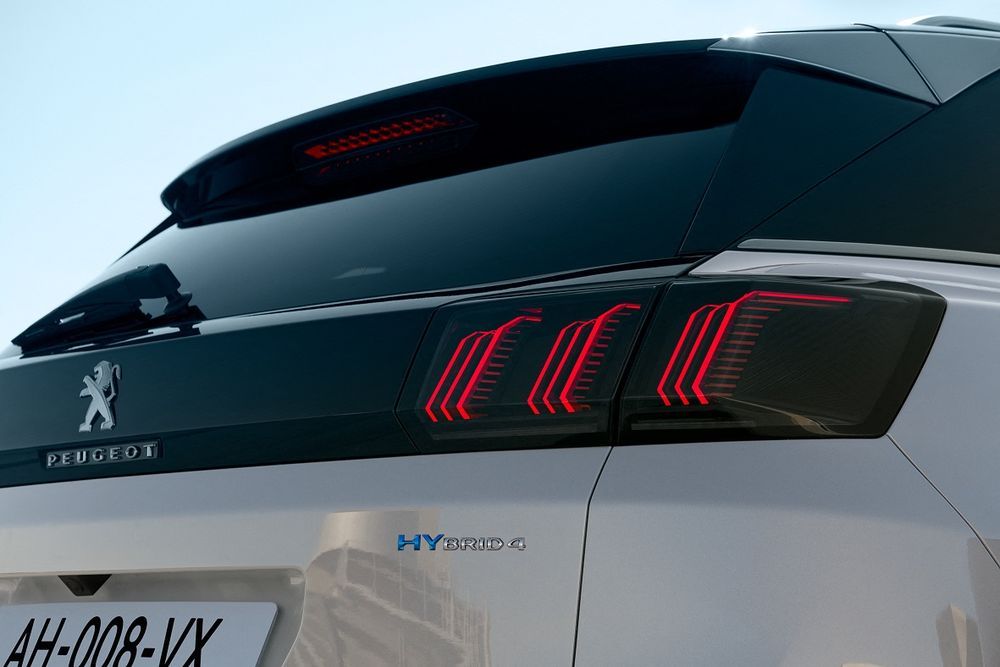 In terms of powertrain options, the new 3008 comes with 2 rechargeable Hybrid engine options, three petrol engines (1.2-L 3-cylinder and 1.5-litre 4-cylinder, 1.6-litre 4-cylinder), and two 1.5-litre 4-cylinder diesel engines.
No details have been revealed on which variant will be coming to Malaysia, but our guess is that it will be the 1.6-litre 4-cylinder petrol engine, since the 1.6-litre engine has always been around in our market. Let us keep our fingers crossed and hope that the Hybrid will come too.
---
---
---
---
留言