New York 2016: Nissan GT-R Turns Badder with Age
所有资讯 The Nissan GT-R will be a decade old next year, but the venerable Godzilla is showing no signs of mellowing down with age.
An updated 2017 model year version has just been unveiled at the ongoing New York International Auto Show incorporating what Nissan claims to be 'the most significant changes made to the model since it was introduced in 2007'.
Externally, the 2017 GT-R gets a complete makeover up front, which now incorporates the 'V-motion' grille design signature that also adorn latest versions of garden variety Nissan models. The grille itself wears an updated mesh pattern has been enlarged to enhance engine cooling on the move.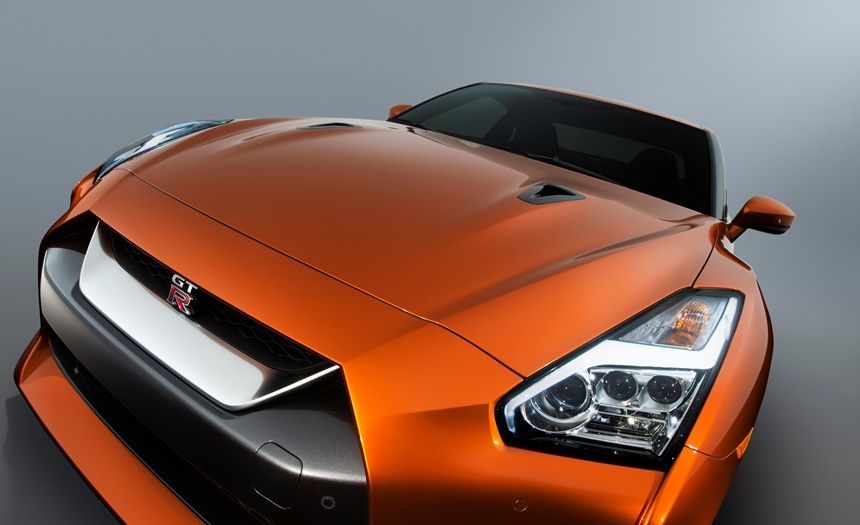 Elsewhere, aerodynamic enhancements implemented on the aluminium bonnet, front spoiler lip, bumpers, and side sill simultaneously improve down force and air flow around the vehicle.
"As the icon of Nissan's driving performance, the GT-R continues to evolve. With the signature V-Motion grille, the GT-R now possesses the latest Nissan design language. Its exceptional aerodynamic performance and upgraded interior have given the GT-R a more mature character, which will continue into the future," said Nissan's Executive Design Director, Mamoru Aoki.
Inside, Nissan also applied tweaks to the GT-R's PlayStation-inspired cabin, improving and simplifying the sophisticated centre stack. Notably, drivers of the 2017 model GT-R only have 11 switches to fiddle with from as opposed to 27 faced by owners of earlier vintage models. This change is effected by integration of navigation and audio controls into an enlarged 8-inch touchscreen.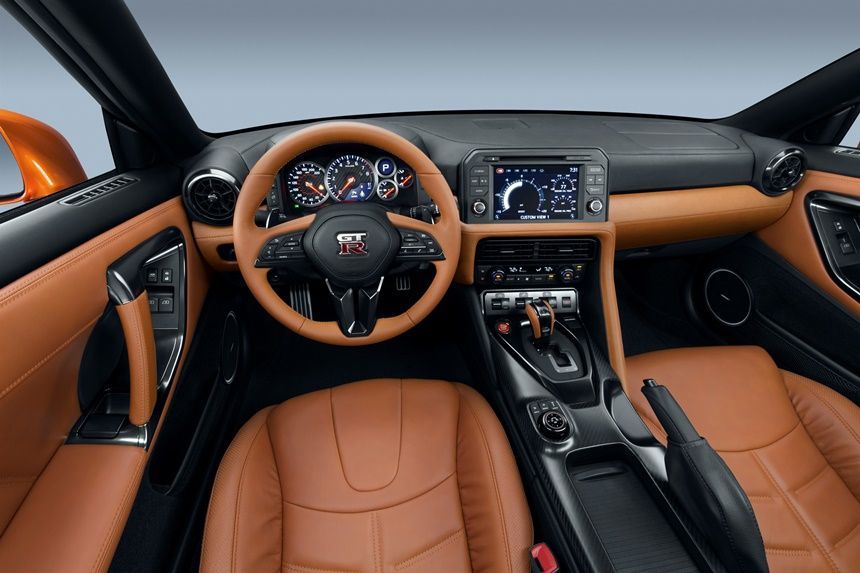 Under the hood, the familiar award-winning 3.8-litre twin-turbocharged V6 has come a long way from its already stratospheric beginnings in 2007, when it hit the market delivering an already-impressive 478hp and 588Nm.
The engine has been receiving continuous updates from Nissan in the intervening years, receiving gradual increments in outputs along the way. Latest updates, result of individually-controlled cylinder ignition-timing and increased boost from the blowers have raised the stakes even higher to 565hp and 633Nm.
Also enhanced is the GT-R's already legendary handling achieved by providing a more rigid body structure and a new suspension setup that is also claimed to make this the most comfortable version of the R35 GT-R.
"The new GT-R delivers a heart-pounding driving experience at all times and on any road for whoever sits in the driver's seat. We have continued to push its performance boundaries to the outer limits—it's even more potent than before. At the same time, more refinement has been added to take the entire driving experience to an entirely new level. We're proud to bring you what we feel is the ultimate GT that possesses amazing performance, newfound civility and a rich racing history," said Hiroshi Tamura, the Chief Product Specialist of the GT-R
---
---
---
---
留言