Next-Gen Mercedes-Benz A-Class Interior To Be "Revolutionary"
所有资讯 With the facelifted 2016 Mercedes-Benz A-Class only just revealed to the world, with us lot getting a glimpse of the new range in Frankfurt, you shouldn't be too surprised to learn that Mercedes-Benz are already well into working on the next-generation model already.
There's very little they, or anyone else will know about what the production version of the all-new Mercedes-Benz A-Class would be like when it launches in several years' time, but sitting with us for a quick dinner whilst in Frankfurt was one Oliver Schnell, head of interior design for the Stuttgart-based carmaker's compact cars, who revealed to us that the name of the game for the next-gen A-Class (where his department is concerned, at least) is to be "revolutionary."
As expected, the new A-Class doesn't feature as significant a departure from its pre-facelifted predecessor's interior dashboard design, which itself has been made to look a little bit dated against what we've come to see in the latest-gen Mercedes-Benz C-Class (W205), despite the many improvements made to the new A-Class.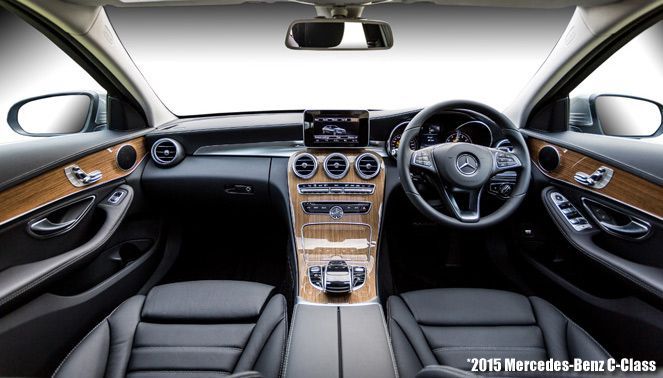 Itself inspired by the flagship W222 S-Class, the C-Class's dashboard and interior wears a whole new look that we imagined then would begin a chain of similar developments in other models, and naturally, we've since seen it feature in the coming E-Class (from what spyshots we've been able to gather), and the likes of the GLC-Class SUV too – don't forget that the GLC-Class SUV borrows a lot from the C-Class (architecture, powertrains, etc) and its interior design is no exception.
Once the E-Class is fully revealed with the similar theme interior as expected (albeit improved to be a bit more upmarket, befitting of its segment), the next-gen GLE-Class SUV which is based on the E-Class, could follow suit to offer the same – much like the C-Class and GLC-Class. So on, so forth from there.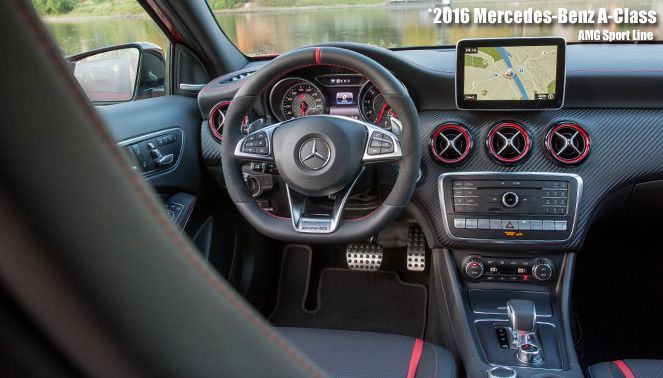 The A-Class Revolution
The A-Class, however, is expected to offer something a little bit more different. Naturally, it must give up its outdated dashboard, number pad and all, for something new. And, while it appears logical for the car to follow suit and adopt a similar interior design to the C-Class, Mercedes-Benz appears to have other plans for it.
As mentioned by Oliver Schnell, the new interior will be "revolutionary" – but of course: who'd have guessed otherwise, anyways? The all-new A-Class will be quite different from what it is now, when it does debut, several years from now.
What Schnell specifically points out to us is that the next all-new A-Class won't simply take what the C-Class has, but given its focus on a younger audience, will showcase something completely new, and unseen before.
"The A-Class is something that needs to attract younger buyers, and to do this, we are working on concepts now that will be "revolutionary." There cannot be a case of simply adopting the C-Class's interior or any other of model's designs, because those are designed for different types of buyers," said Schnell.
---
---
---
---
留言