Preview: 2018 Porsche Panamera Sport Turismo
所有资讯 It's not a wagon, it's a shooting brake. It's the Porsche Panamera Sport Turismo, and it's a car that purists and enthusiasts have been looking forward to for a while - especially since its global launch earlier this year. Just a few weeks ago we spotted a couple of these sleek machines on a trailer, and those of you with the right social media connections may have seen them out at Sepang International Circuit over the last week.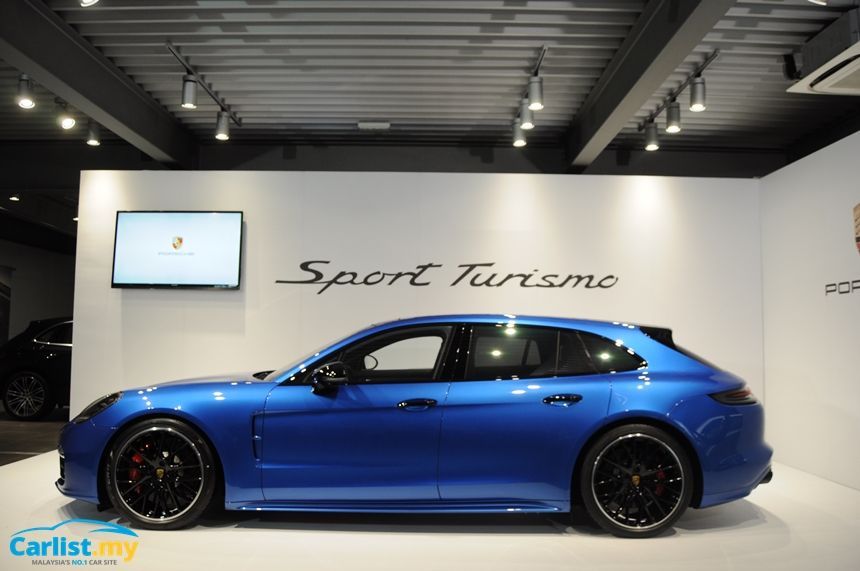 The shooting brake name stems from the fact that Porsche regards their regular Panamera Gran Turismo as a four-door coupe rather than a sedan- much like BMW's 6-Series Gran Coupe, or the Audi A7. While most may think of the Sport Turismo as a wagon, it has a slightly tapered roofline and a gentler slope for the hatch that lends it the shooting brake designation. Well, that and the fact that "wagon" sounds a little to "uncle" for modern tastes to be acceptable, rather frustratingly.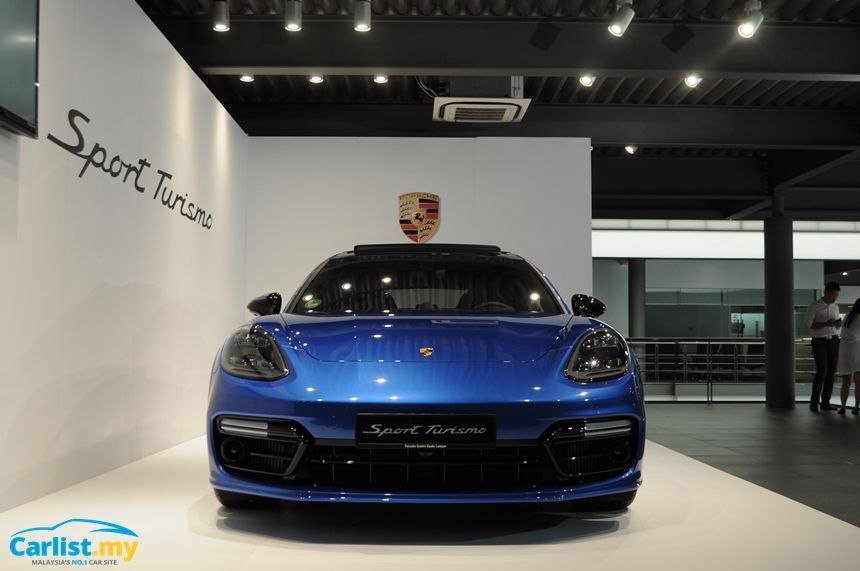 What do we know about the Panamera Sport Turismo? For those of you who are unfamiliar with the car, the front half is essentially the Panamera Gran Turismo as we know it: a full bodied front-engine machine with a long, low slung bonnet and those typical Porsche headlight bulges. The party happens out back, where we have a hatch in place of the notchback of the Gran Turismo.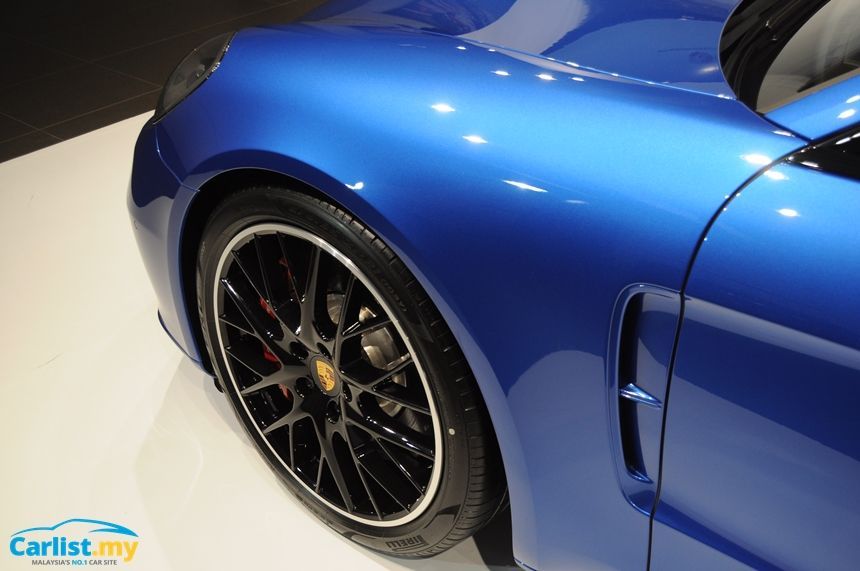 Sime Darby Auto Performance (SDAP) intends to officially bring in three variants of the Sport Turismo: the 4 Sport Turismo, the 4 E-Hybrid Sport Turismo, and the Turbo Sport Turismo. For this generation of Panamera, the Turbo S variants have been replaced by the Turbo S E-Hybrid powertrains, and for now SDAP doesn't feel that there is enough of a market for this top-of-the-line model. The model that you see in photos here is the Turbo variant, outfitted with the Sport Design package for a more aggressive front and rear bumper, along with the Sport Chrono package, and an optional Burmester 3D sound system.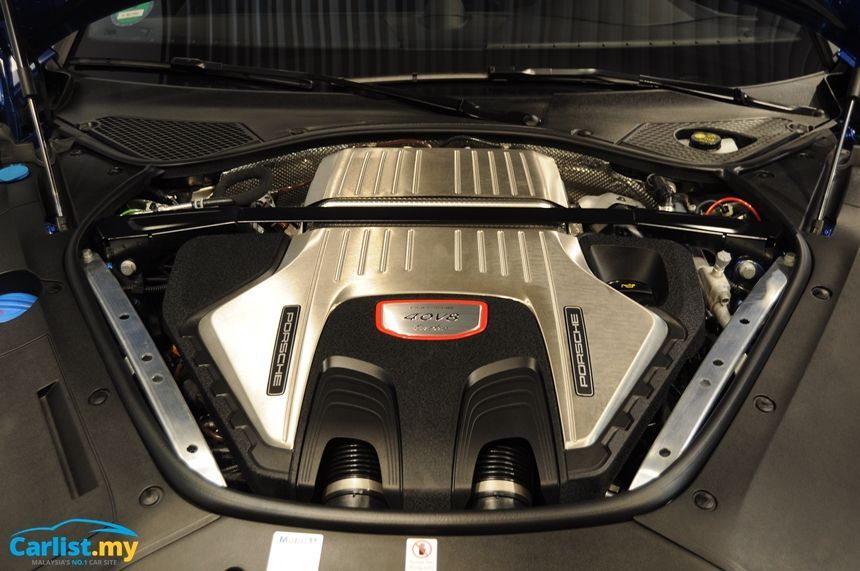 A quick rundown of the powertrain options is in order. The 4 Sport Turismo will pack a 3.0-litre turbocharged V6 that churns out 330 PS at 5,400 rpm and 450 Nm from 1,300 rpm to 4,900 rpm. Moving up to the 4 E-Hybrid Sport Turismo, we have a 2.9-litre biturbo V6 paired with an electric motor for a total system output of 462 PS at 6,000 rpm and 700 Nm from 1,100 rpm to 4,500 rpm. The Turbo eclipses either of these powertrains with its 4.0-litre biturbo V8 that supplies 550 PS at 5,750 rpm and a monstrous 770 Nm of torque from 1,960 rpm to 4,500 rpm. All cars receive 8-speed PDK dual clutch transmissions.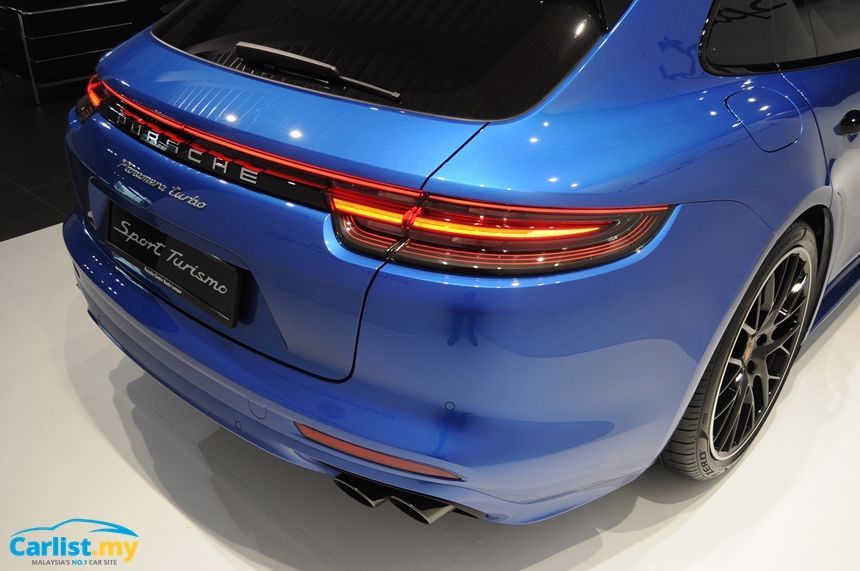 In terms of overall dimensions, the Sport Turismo is roughly the same as the Gran Turismo. It's 5,049 mm long, 1,428 mm tall, and 1,937 mm wide, with a wheelbase of 2,950 mm- figures that are damn near identical to the Gran Turismo. To the average driver, it would be just as easy to manoeuvre the Sport Turismo around as it would the Gran Turismo.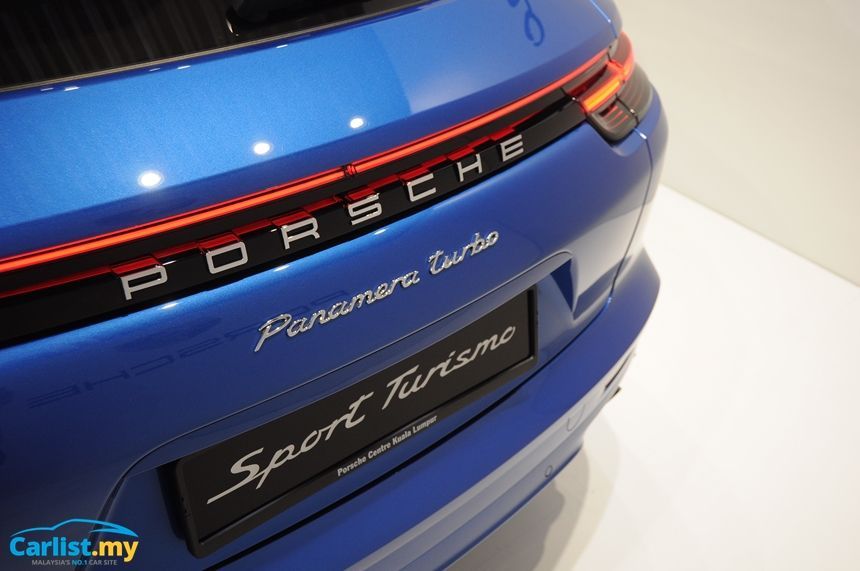 The hatch itself is embedded with Porsche's new rear end design language; that is to say it has thin, tapering tail lights, connected in the middle with a sweeping central light element to further emphasise how low and wide this machine is. It works surprisingly well on this shooting brake form, and is instantly identifiable as a Porsche even in the distance.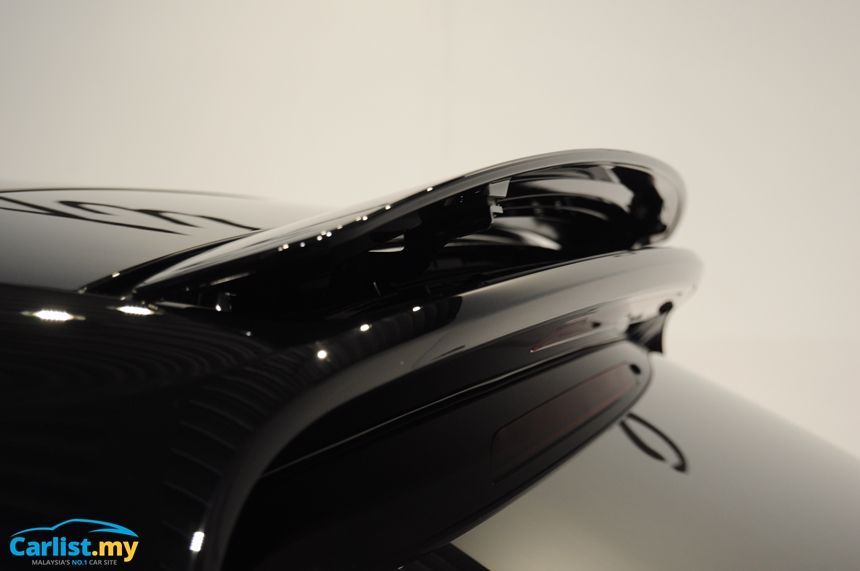 Also worth noting is the rear wing, which is standard across all Panamera Sport Turismo models. The wing sits flush with the roofline with an attack angle at -7 degrees, and this is when the car is at its most aerodynamic for top speed runs. When going through the various driving modes, the wing deploys at different angles, to a maximum of 26 degrees when using the Sport Response system for a momentary increase of downforce- up to 50 kilograms at the rear, that is.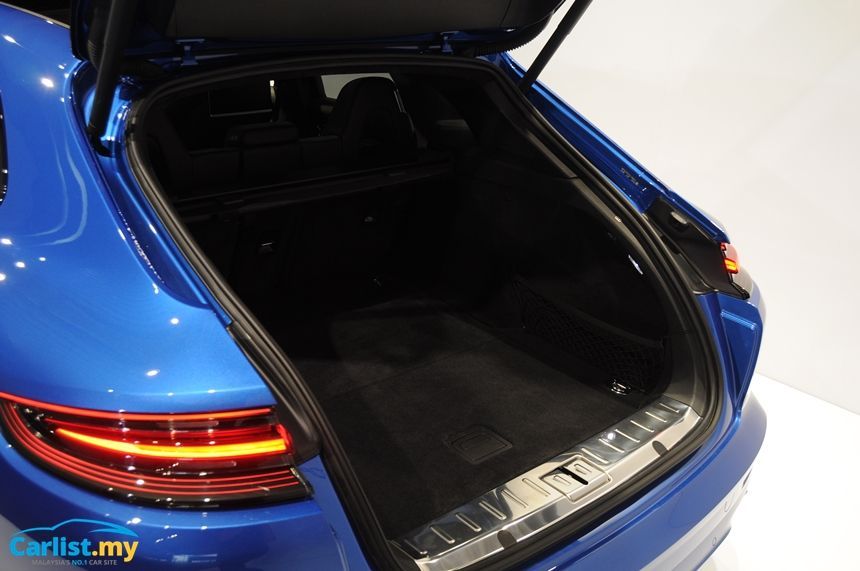 As you would expect from a shooting brake, the added increase in practicality is an important quality – and one that defines this unique segment of fast estate cars. The boot length is roughly the same of that as the regular Gran Turismo, but the boot lip is removed for easier loading and unloading of items. The shape of the hatch allows for 20 litres more boot space than the Gran Turismo as well. The hybrid models have a slightly higher load floor to make way for the battery packs, but are otherwise still highly practical in nature.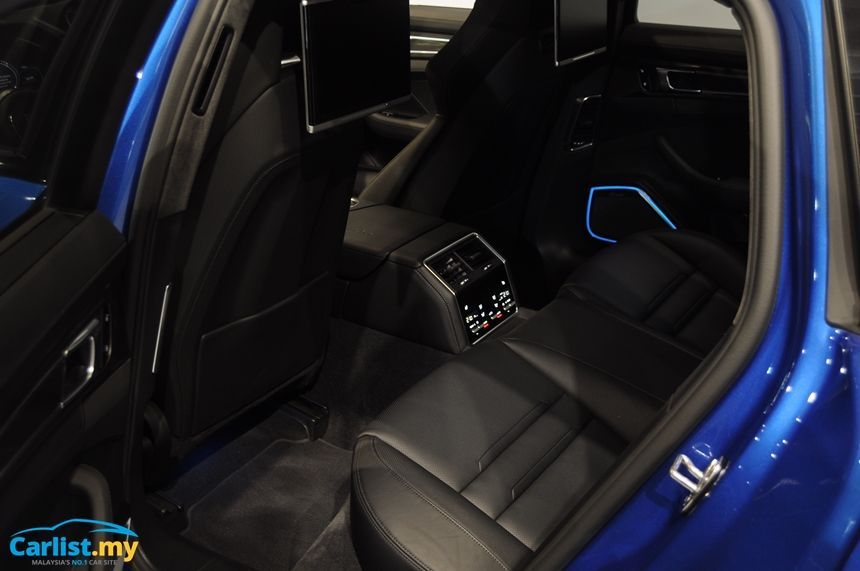 The interior is fairly similar to that of the Panamera Gran Turismo, although the key difference is that the Panamera Sport Turismo has an extra seat in the middle of the third row. It's not quite a full seat, but it can be used in a pickle if need be. The inclusion of this seat means the rear air conditioning vents are now manual instead of automatic, but that's a small price to pay and the touch-screen controls remain in place. This central seat is afforded by the Sport Turismo's roofline, which tapers less sharply than that of the Gran Turismo and therefore allows for more headroom. Opting for the panoramic sunroof increases headroom by a slight margin as well.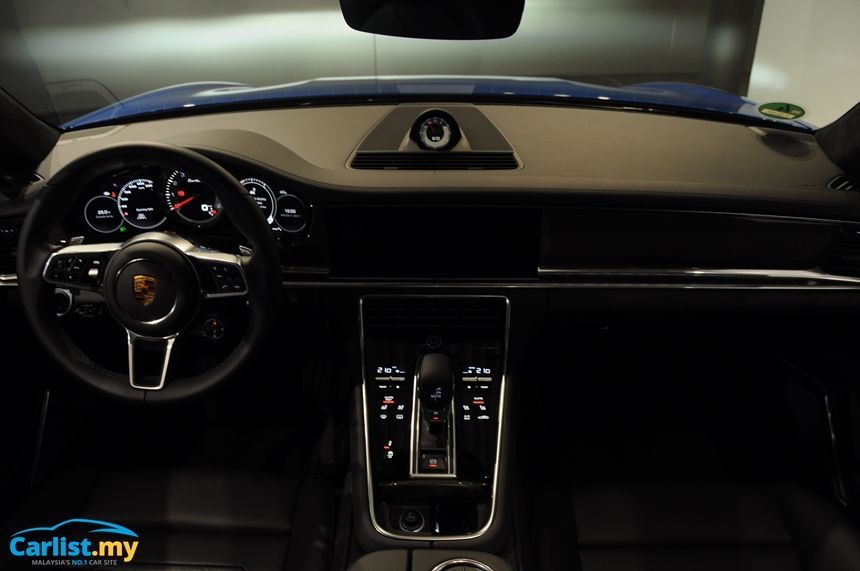 As a car, the Panamera has matured and evolved a great deal from its humble four-door coupe beginnings. The interior has been updated and improved to the point where it can stand head and shoulders above more contemporary offerings, and justify the high asking price that these models usually go for. Touch screen controls with haptic feedback, optional driver assist systems like Adaptive Cruise Control, and an optional three-pin power outlet in the boot are all premium features that set it apart from the competition.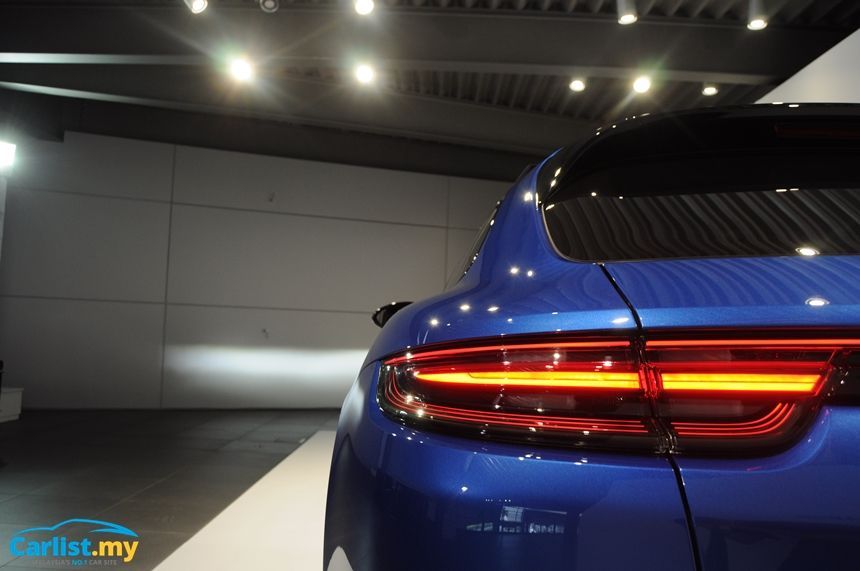 If you want to know what pricing for the Panamera Sport Turismo is like, you'll have to apply for one as SDAP doesn't have any official numbers as of yet. You can expect the Panamera Sport Turismo to officially launch sometime in the middle of next year, and it will be an interesting counterpoint to the high end luxury SUVs that are becoming increasingly common. It's a car that's aimed at the driving enthusiast that needs practicality, but isn't keen on something with a high ride height. As usual, there will be a long and comprehensive options list for prospective buyers which allows true personalization and customization.
---
---
---
---
留言