Proton Says The X50 Can Travel Up To 15.6 km per Litre
所有资讯 As details trickle in regarding the upcoming Proton X50, we get a glimpse of the kind of fuel consumption that this compact SUV will have.
---
One of the great benefits of a turbocharged engine is fuel consumption, or lack thereof. That's part of the reason why manufacturers have made a big shift away from naturally aspirated engines where they can, in favour of smaller engines with a turbocharger strapped to them. The 1.5-litre three-cylinder turbocharged engines in the X50 are an example of this – a decade ago they would probably be packaged with naturally aspirated 2.0-litre mills.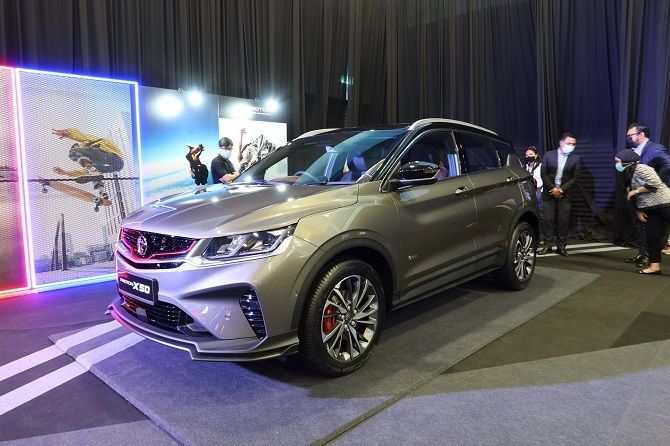 What Proton has revealed is that the X50 will return a fuel consumption of 6.4 litres per 100 kilometres for the 1.5 TGDi model, and 6.5 litres per 100 kilometres for the regular 1.5 T. That works out to 15.6 km/litre and 15.4 km/litre respectively, and we're guessing this is based on the combined cycle that the X70's fuel consumption is based on.
For reference, the X70 scores a fuel consumption of 7.6 litres per 100 kilometers, which is expected as the larger SUV naturally carries more weight and runs a larger 1.8-litre TGDi engine. What is surprising is that the Geely Binyue on which the X50 is based returns a more frugal 6.1 litres per 100 kilometres, though that is probably based on a slightly different driving cycle as that is a China-exclusive model.
With a 45 litre fuel tank capacity (if we assume the specs are the same as the Binyue), the X50 will have an expected range of 702 kilometres for the 1.5 TGDI, or 693 kilometres for the 1.5 T. Not a whole lot of difference than what we expected as direct injection is supposed to help with efficiency, but it pays to remember that the 1.5 TGDi has a 27 horsepower bump over the 150 horses of the 1.5T.
---
---
---
---
留言