Renault Malaysia innovating in the time of Coronavirus
所有资讯 New times require new approaches, cue Renault Malaysia who is leading the field in innovating and trying to find new approaches to sell cars. All the information gathered here was shared with automotive journalists through an online media webinar - another first.
Officially known as TC Euro Cars (TCEC) Sdn Bhd, Renault Malaysia is currently offering three hours free driving time of their much-coveted crossover, the Renault Captur - and there will be no babysitter accompanying you either.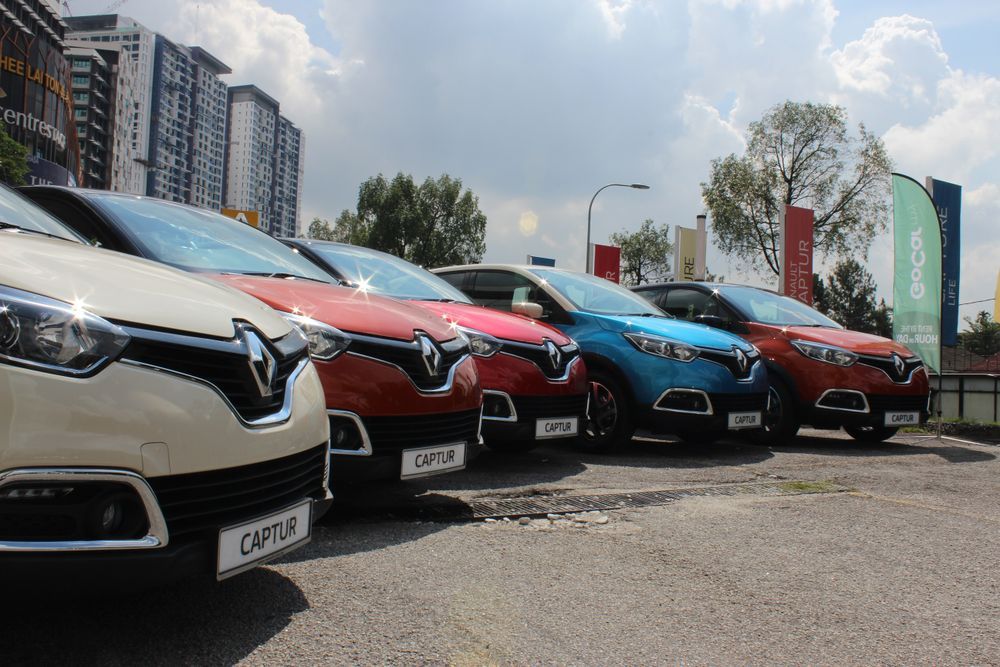 We should probably explain that this is part of their proposition to introduce people to their vehicle subscription plan, a first of its kind of vehicle leasing programme from a Malaysian automobile distributor, aptly called Renault Subscription.
Renault Subscription is not a new thing and was actually launched in December 2019. It was the automotive world's answer to Netflix and Spotify. Through a subscription programme, you do not need to worry about a downpayment, no long term commitment, no servicing cost, and no headaches about vehicle depreciation. You could just subscribe and drive.
The most exciting part of it all is that you can subscribe to any of the Renault services through their Renault E-Store, a very forward-thinking approach by Renault which puts you in control of your vehicles needs from the comfort of your home.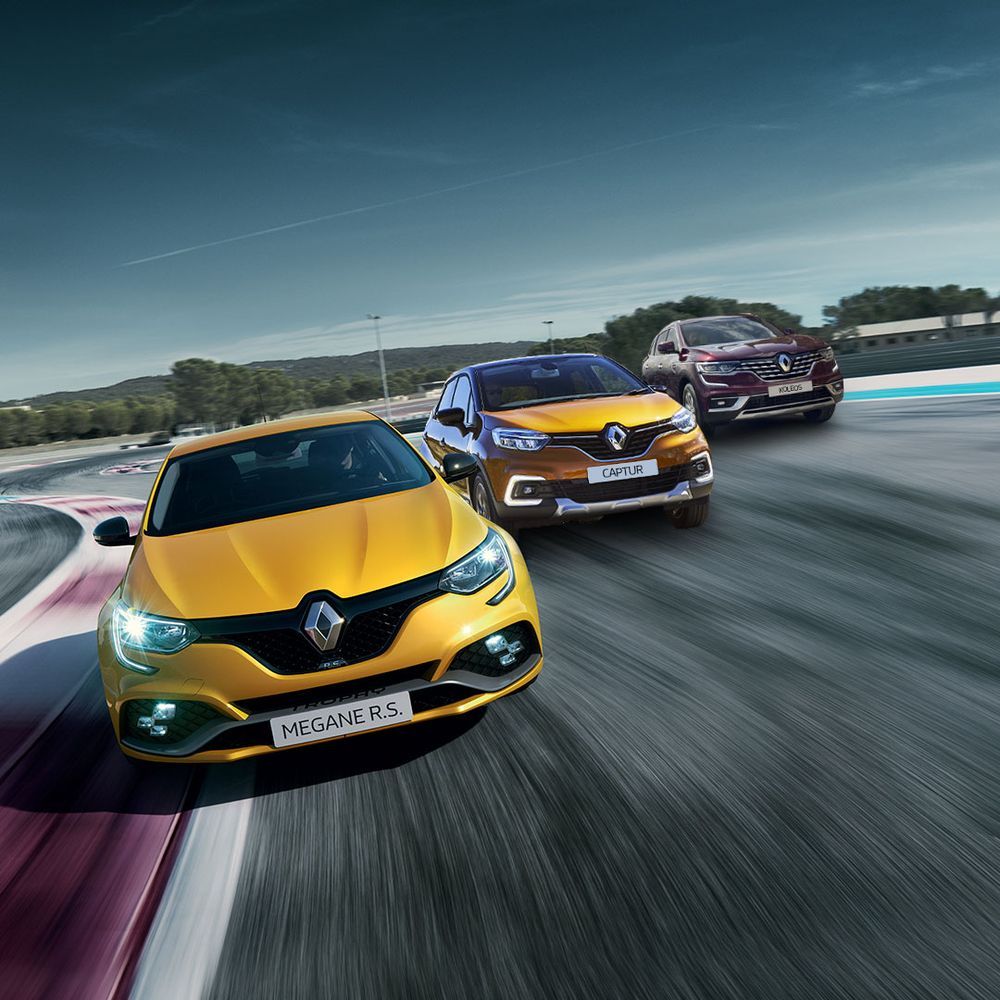 According to Wong Hoe Mun, CEO of TC Euro Cars, the journey from test drive to purchase or subscription to ownership can all be done through the E-Store.
"For a start, our free 3-hour no commitment test drive for the Captur is another first in the industry. Customers can easily make arrangements digitally via our partner GoCar. And they can take a pressure-free test drive without a sales consultant, on any route they like, anytime they want.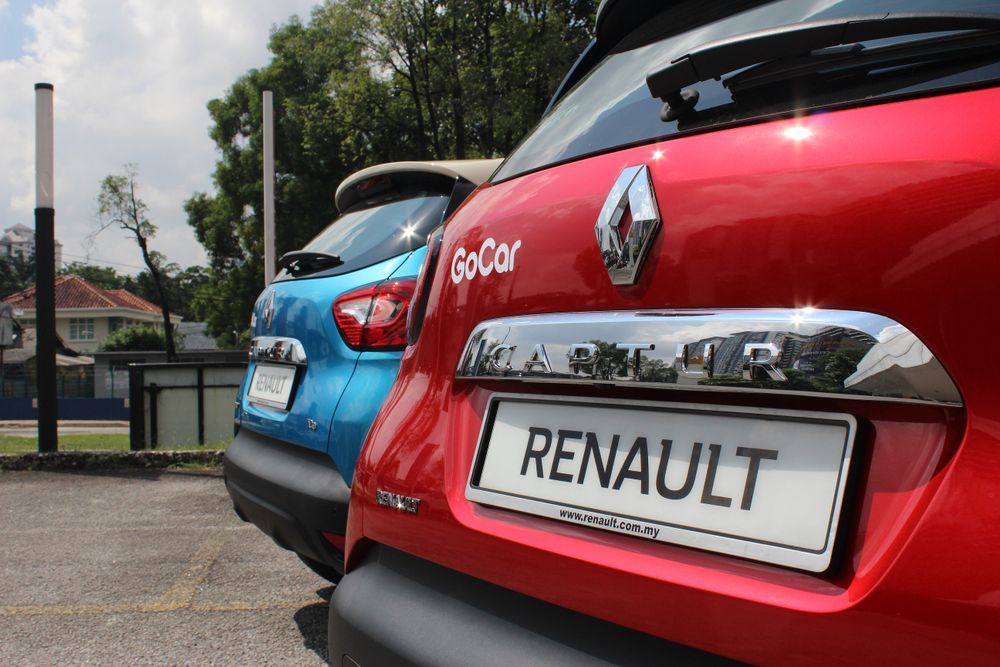 With the E-Store, we are streamlining to offer a consistent experience while translating the savings back to customers.
To this end, I am happy to announce some online exclusives for customers who want to purchase a Renault in May. Designed to help lighten the load for customers, we are offering rebates worth 6 months of instalment across the board for all Renault models purchased. On top of this - customers will get free 5-year service and trade-in rewards
For Fixed and Switch Subscription, we are also offering a Free 1-month Subscription for customers when they subscribe, and the Pre-Owned Captur Subscription offer continues till 15th May
With the Renault E-Store, we are gradually digitalising every step of the customer's journey: from selecting your car and completing your details, to filling your Hire Purchase requirements and your trade-in information, we are able to support customers every step of the way
As recently announced, we have also extended our concierge service to offer door-to-door delivery. Initially for new and subscribed cars, it is now also available for serviced vehicles. For now, it is free to customers to help limit their exposure to public spaces and provide them some additional relief during this COVID-19 period. This concierge service feature is now available via the E-Store as well. We have a team on stand-by to contact customers within 24 hours after they submit their request to confirm the appointment".
For those who are interested in joining the Renault Subscription crowd, here are some of the updates to the Renault Subscription Plan that might just make you want to be part of the Renault Sub family. It's quite enticing and should really be considered if you are the type of person that doesn't like long term commitment and has the urge to change cars often, even if the models are all Renaults. The Megane sounds spicy, no?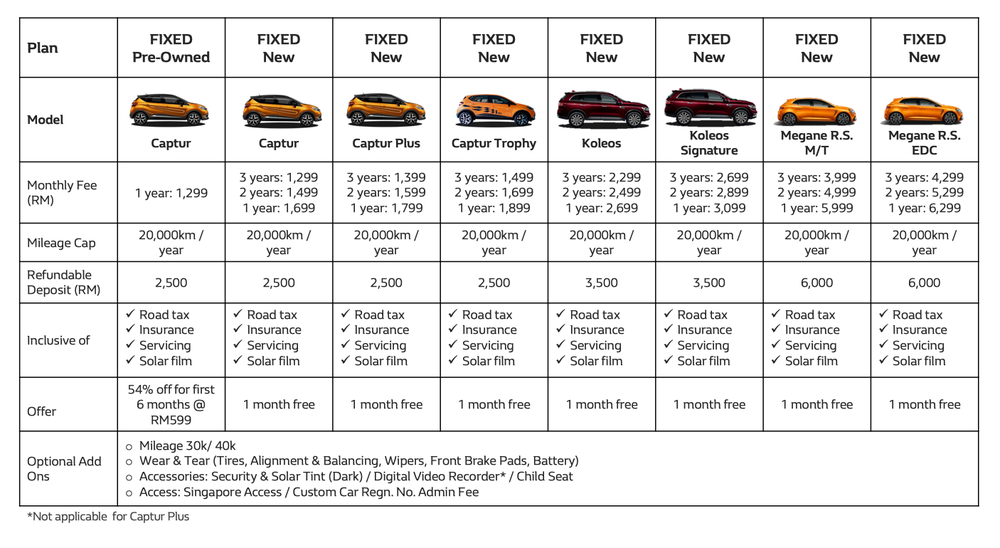 Mobility on the go
TCEC also shared a teaser of what is to come for Renault Subscription customers. The company will be launching a new mobile application through which customers will be able to manage their Subscription vehicle. Key functions will include:
Vehicle Dashboard
Location Tracking
Lock / Unlock
Trip History
Car Sharing
Reminders
Emergency Calls
Bluetooth Connectivity
The launch of this mobile application for Renault Subscription customers is scheduled for June and full functionality will be shared with customers closer to launch timing.
Renault anyone?
---
---
---
---
留言