Review: 2015 Ford Everest 3.2L Titanium – Still Untouchable, For Now
评论 Welcome to the territory of truck-based SUVs; a segment which car manufacturers haven't seriously looked at for over least a decade.
Besides brands like Mitsubishi, Isuzu, and Toyota, most companies somewhat neglected this category in favour of crossover SUVs designed for the urban jungle as that is where the money was.
But now that we are in an era where big bulky vehicles are kings, more and more eyes are slowly, but surely returning towards this segment.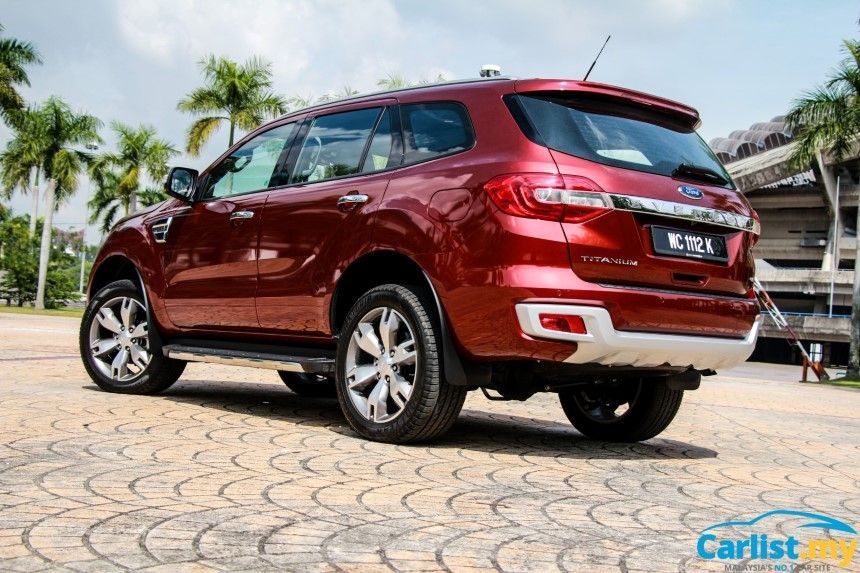 Who needs station wagons, people movers, or even mid-size sedans when you can get the best of all worlds in large truck-based SUVs?
Furthermore, with the increasing amount of people who are indulging in outdoor activities as a hobby, and the booming amount of business owners who constantly need to transport goods on a regular basis, things are looking promising for this segment.
However, there is a catch – the hefty price tag. Compared to urban crossover SUVs, prices of truck-based SUVs start at around RM170,000 in our market, which is a lot of money.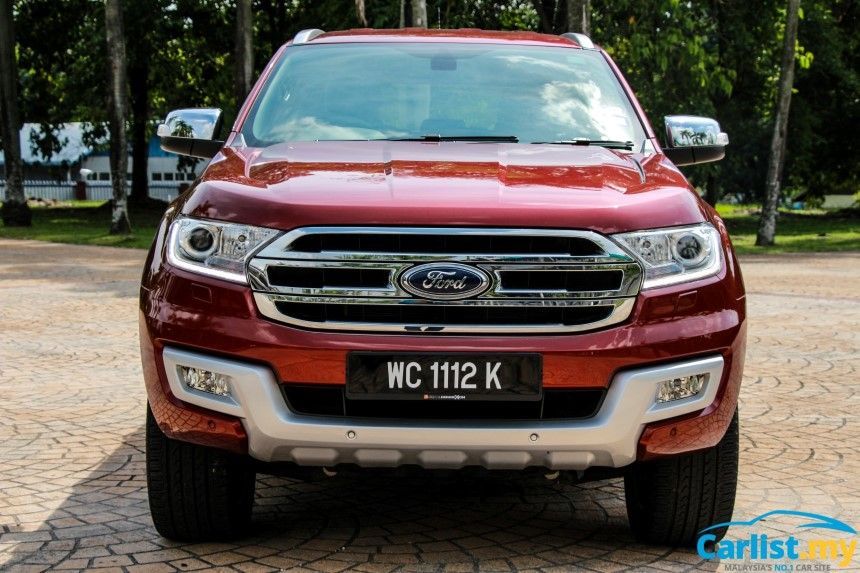 But those with the moolah have another issue - there aren't many options to choose from. We have the good ol' Mitsubishi Pajero Sport, the Isuzu MU-X, and everyone's favourite, the Toyota Fortuner.
As much as these models are excellent workhorses, they are still pickup trucks with a third-row of seats, which means that comfort, refinement, and driving characteristics are identical to their pickup siblings.
Fortunately, just like how pickup trucks are improving and have become almost car-like in terms of refinement, the SUVs that they are derived from on are also transforming. They are no longer just pickup trucks with seven seats. No, not anymore.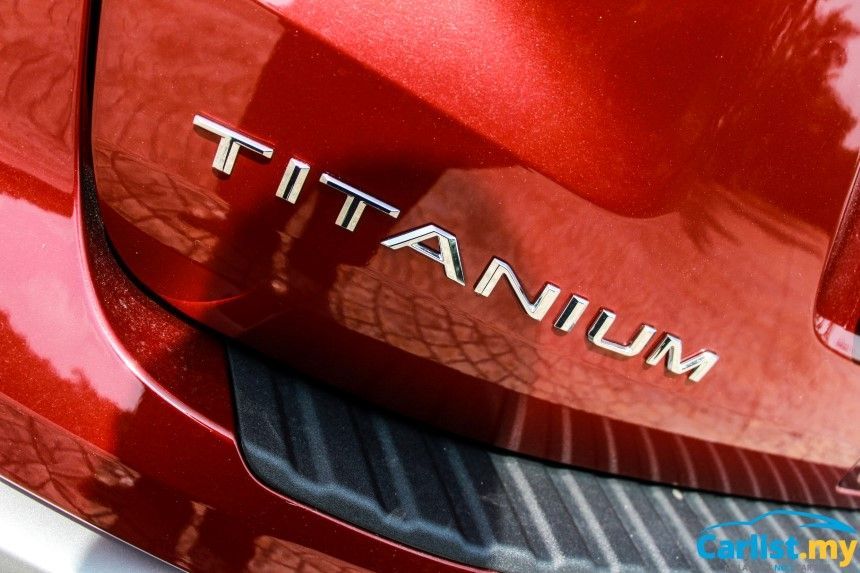 A good example would be this handsome thing you're looking at now – the Ford Everest.
Specifications of the Ford Everest 3.2L Titanium AWD
Price: RM258,888
Engine: Duratorq P5AT 3.2 litre five-cylinder turbo diesel
Power: 200PS at 3,000rpm
Torque: 470Nm from 1,750 – 2500rpm
Transmission: 6-speed automatic
Safety: 7 airbags, ESC, ABS, ISOFIX, front parking sensors, reverse camera, Ford MyKey
Origin: Imported from Thailand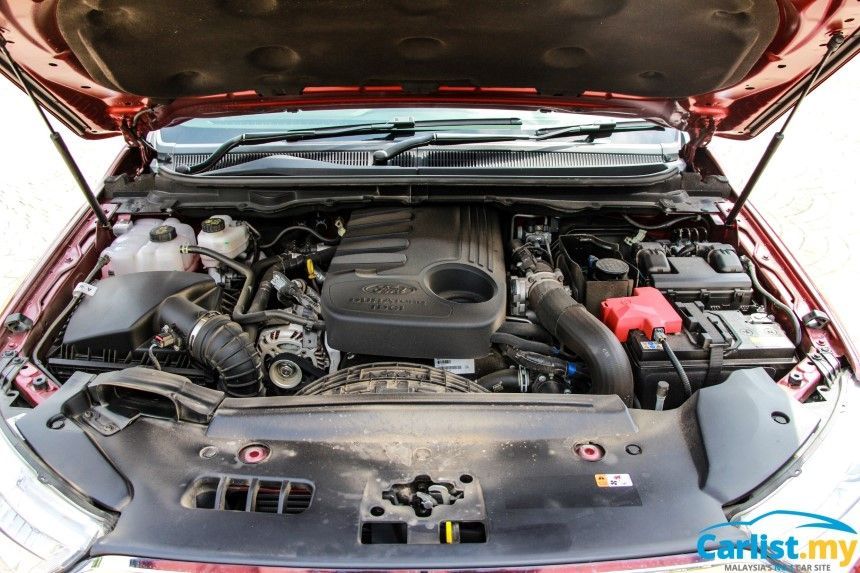 Overview
Based on the Ranger T6 facelift, the Everest is offered here in two variants – 2.2L Trend and 3.2L Titanium, priced at RM198,888 and RM258,888 respectively. And being the higher-spec model, the Everest Titanium is packed with equipment, including:
Xenon projector headlamps with auto-levelling and LED DRLs
Dual-zone air conditioning
Cruise control
Front and rear fog lamps
Painted roof rails
Ford Terrain Management System
20-inch wheels
Automatic wipers
Leather seats
SYNC 2 infotainment system with 8-inch touchscreen display
Powered driver seat
One-touch power-folding third-row 50:50 split folding seats.
Under the hood, powering the Titanium variant is the same 3.2-litre turbocharged 5-cylinder diesel engine as the Ranger 3.2, which is capable of producing 200PS and 470Nm of maximum torque.
Offered in three colour options, the Everest is being built in Ford's plant in Rayong, and competes with the Toyota Fortuner, Isuzu MU-X, as well as the Mitsubishi Pajero Sport. It also happens to be the most expensive in the lot, but is it worth it?
Exterior
Measuring at 4,893mm long, 1,862mm wide, and 1,836mm tall, the Everest, living up to its name, is massive. Complemented by the massive 20-inch rubbers and wheels, it even makes some pickup trucks look puny next to it.
Featuring xenon projector headlamps with auto-levelling LED lights and Daytime Running Lights (DRL), the Everest is almost identical to the Ranger when seen from the front, but the moment you look at the behemoth from the side or the rear, you'll know that it is an Everest.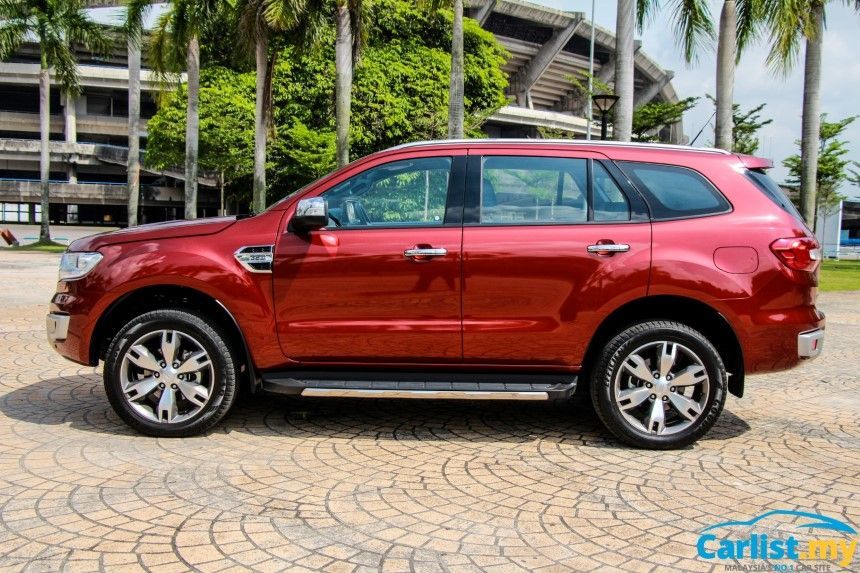 While noteworthy exterior features on the Everest Titanium include a spoiler with a centre-mounted stop lamp, automatic wipers, roof rails and what not, this is how it measures against competition:
| | | | | |
| --- | --- | --- | --- | --- |
| Model | Length(mm) | Width(mm) | Height(mm) | Wheelbase(mm) |
| Ford Everest | 4,893 | 1,862 | 1,836 | 2,850 |
| Toyota Fortuner | 4,795 | 1,855 | 1,835 | 2,750 |
| Isuzu MU-X | 4,825 | 1,860 | 1,840 | 2,845 |
| Mitsubishi Pajero Sport | 4,695 | 1,815 | 1,800 | 2,800 |
As you can see, the Everest is the most massive among its current crop of rivals and is set to stay that way for some time. The next-generation Pajero Sport will barely grow in size from the current one; the upcoming Chevrolet Trailblazer will be wider and taller, but remains shorter in overall length and wheelbase than the Ford.
Another strength of the Everest is that it is also arguably the best looking vehicle in class. In fact, we have not come across anyone who said that they don't like the way it looks, yet.
Interior
While the Everest's exterior justifies the RM260,000 price tag, the cabin is less extravagant. There's no denying that it is well equipped and well built, but we just feel that it would be better if it had more 'bling' factor. Some brushed metal trim, coloured stitching, or beige/cream leather seats would've done the job.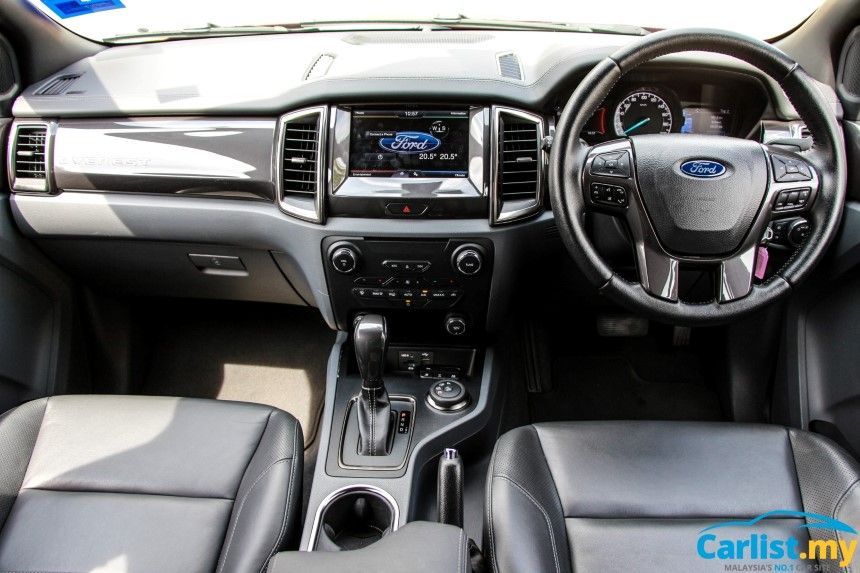 Besides that, things are fine and dandy in the Everest. In fact, features such as the split power-folding third row seats, active noise-cancellation and powered tailgate certainly give it an edge over its competition.
Space is not an issue for occupants of the first and second rows but in the third row, it comes at a premium. Children and medium-sized adults can fit in without any issues but anyone taller than about 170cm will definitely feel claustrophobic.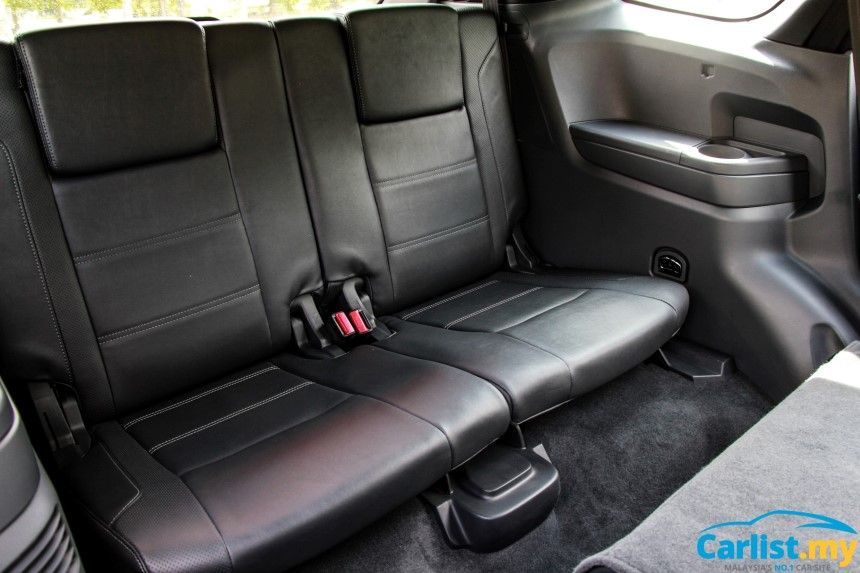 Storage room and spaces are available in abundance too. Believe it or not, there are more than 25 compartments across the cabin for occupants to store their stuff, and the highlight is the glove compartment, which can store a 15-inch laptop in it with ease.
In case you're wondering how much cargo space the Everest offers, there are 1,050 litres available with the third row folded. Fold the second row also and you will have a massive 2,010 litres.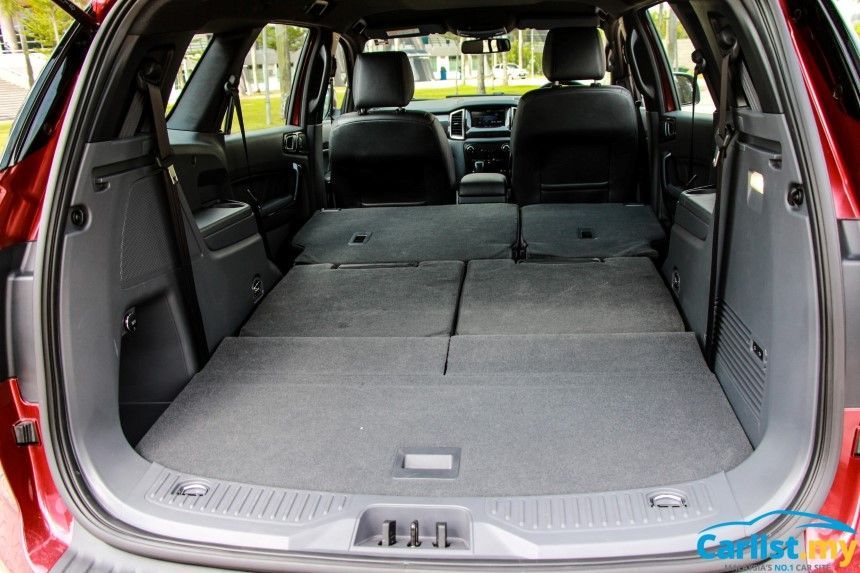 How does it drive?
Unlike the Fortuner, MU-X, and the Pajero Sport which remind us of their pickup cousins the moment we hit our first pothole or hump, the Everest takes longer to remind you of the Ranger.
This is due to the fact that the Everest's chassis is completely different than the Ranger's, and only the engine mounts are identical between both models. Besides that, Ford has also tweaked the engines, the exhaust system, the diesel injectors, and also the gearbox to reduce vibration to deliver a more refined driving experience.
Did it work? Absolutely.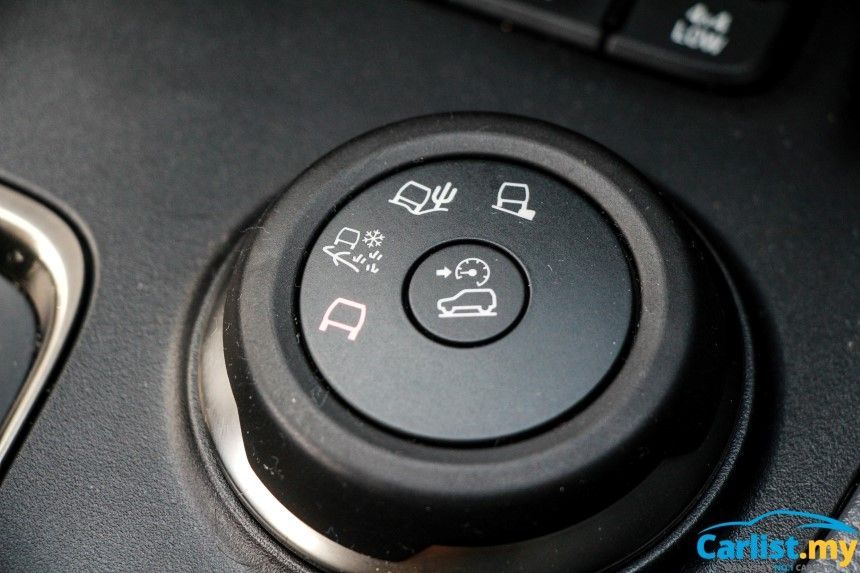 Throughout our stint with the Everest, the ride was more composed than expected. In addition, external noise and wind intrusions were kept to a minimum as well.
Handling was fine; and there wasn't much boat-like wallowing that plagues a lot of large SUVs. Thanks to the electronically power-assisted steering (EPAS) steering, the Everest seemed quite nimble for a vehicle which weighs over 2.3 tonnes.
We couldn't run away from the typical diesel engine noise while accelerating and overtaking but it was not as prominent as some of its rivals and didn't get on our nerves at any given time.
Overall, comfort has been sorted very well for all occupants, with separate vents to each row and independent climate control for the rear climate zones for the second row passengers.
Seats all around the cabin were pretty supportive too, and the third row seats have a decent amount of room and can be split 50:50, so you can have storage and seating.
Complemented by all the bells and whistles like the panoramic sunroof, the Microsoft Sync2 infotainment system, 8-inch touch screen and what not, there was constantly something to fiddle with and never once did we feel that this vehicle needs more features.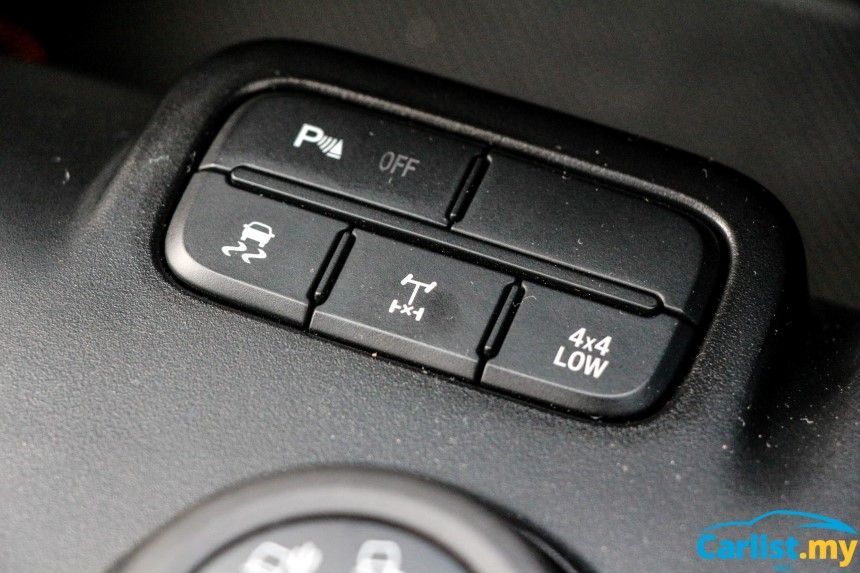 As far as off-roading goes, the Everest Titanium comes with a full-time, on-demand 4X4 system and Ford's Terrain Management System. What this system does is that it allows you to choose a mode from sand, to rock to snow, and based on the selected terrain, the system communicates with the engine, gearbox, and suspensions to ensure that there is always sufficient grip.
So, regardless of whether we were on the road or off the beaten track, the Everest didn't have any issues going through them.
How economical is it?
After spending a couple of days with the Everest, mostly in urban surroundings, town roads and a little highway cruising here and there, we observed a fuel consumption of 9km/l, which might seem a little scary but it was expected from a 4x4 SUV which weighs a massive 2.3 tonnes.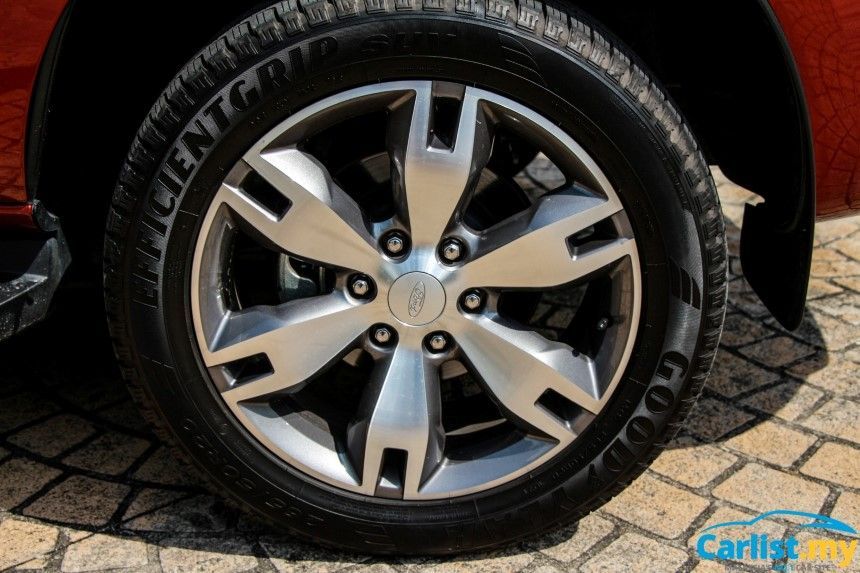 To be frank, the Everest 3.2 is not the most economical vehicle in this category as it will require you to pay more for road tax compared to its rivals, and also require owners to fork out quite a bit for things like replacing the 20-inch tyres. So, for those with financial restrictions, the 2.2L Trend variant would be the sensible choice.
Conclusion
The Everest is an ideal vehicle for families that like to hit the road together, as it is arguably the best option for a seven-seater that's not only comfortable but also capable.
Price aside, what the Everest Titanium has to offer in terms of comfort, equipment, and capabilities make it arguably the best in the business for now, but can it remain on top once newer, more capable rivals such as the Chevrolet Trailblazer, and the new Pajero Sport arrive here?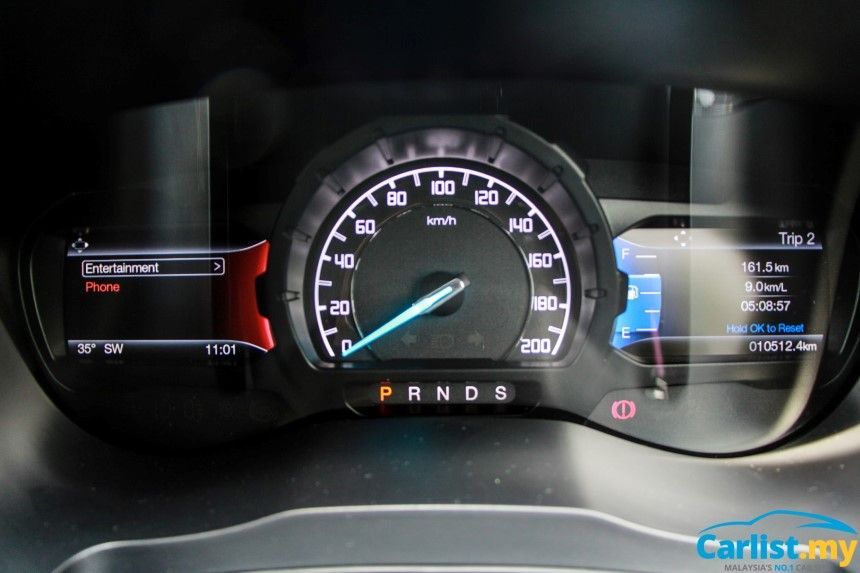 We shall wait and see…
Looking for a Ford? Find one now at Carlist.my
---
---
---
---
留言