Review: 2020 Mazda 6 2.5L Skyactiv-G Sedan - Power Of Corners
评论 The 2020 Mazda 6 2.5L Skyactiv-G Sedan prefers taking the corners to going straight and that's where it shines best - especially with the G-Vectoring Control + keeping it glued to the road. The Jinba Ittai is strong in this one.
---
Is there room for the D-segment in 2020? Have you all migrated to SUV's and brought about the demise of the proper full-sized sedan?
Say, however, you were in the market for a D-segment sedan, would you stick with the predictable or would you tell the Joneses to stick their safe option and give another brand or make a try? Do you stand out or blend in?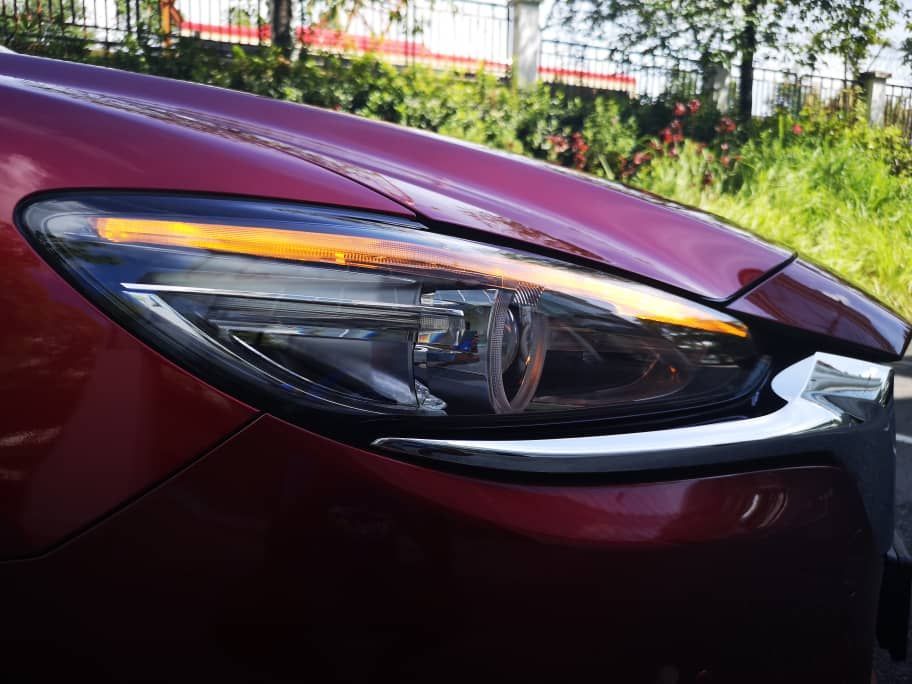 Because I'm here to tell you that the Mazda 6 2.5L Skyactiv-G Sedan stands out and she's a bloody riot!
Just before I jump into the why, here is:
Specifications: Mazda 6 2.5L Skyactiv-G Sedan:
Price: RM211,148 (OTR without insurance)
Engine: 2.5-litre turbocharged four-cylinder petrol engine
Power: 195 PS
Torque: 258 Nm @ 4,000 rpm
Transmission: Skyactiv-Drive 6-Speed automatic transmission with a manual shift mode
Safety: 6 airbags, ABS, EBD, Brake Assist, Stability Control, Traction Control, and Hill Start Assist.
Origin: Fully-imported from Japan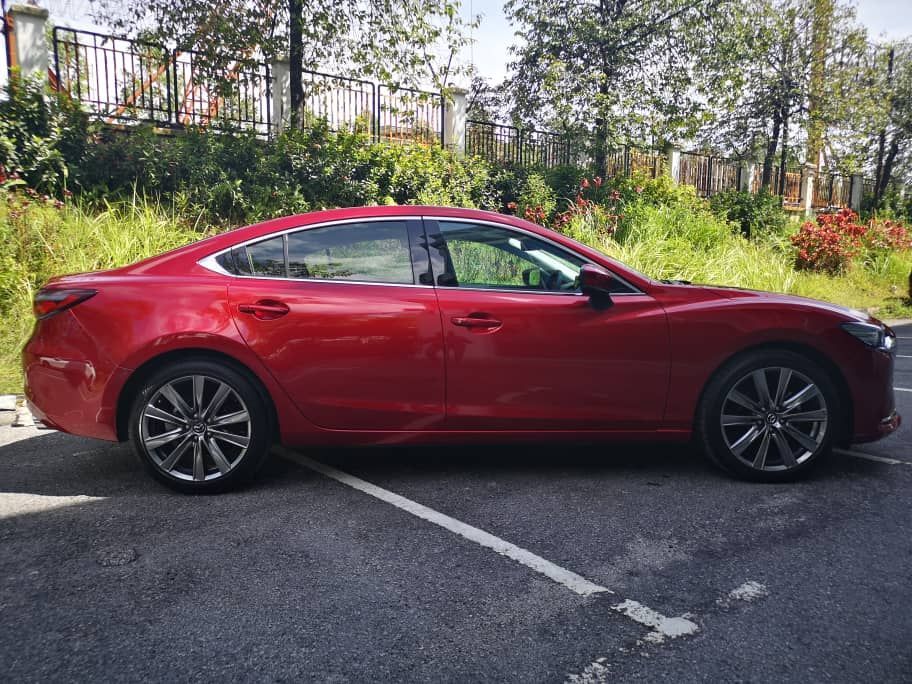 First Impression: Mazda 6 2.5L Skyactiv-G Sedan
It's got a face I can grow old with. That was the first impression that struck me after I had spent a few minutes with the Mazda 6. It was pretty today but would age to be a classic of tomorrow. It was elegant with the right curves. It reminded me of Arwen from Lord of the Rings. The Mazda 6 2.5L Skyactiv-G Sedan is the car I would be happy owning past its warranty period. It was my ageless elf.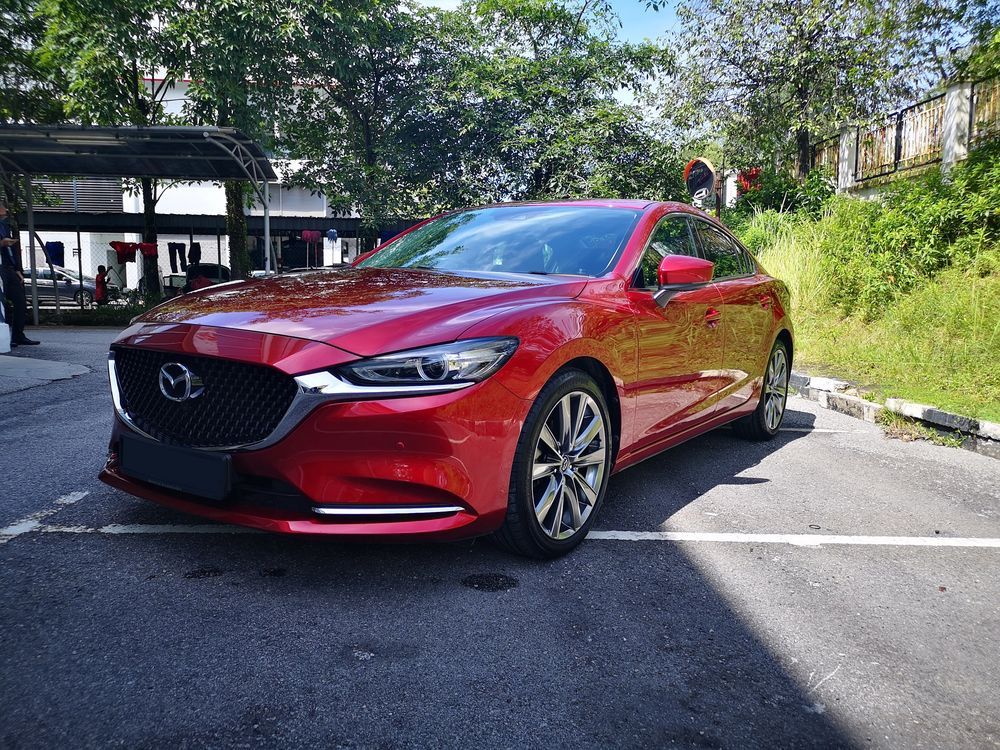 The Drive: Mazda 6 2.5L Skyactiv-G Sedan
I've said this many times before, forget going fast in a straight line, a chimpanzee can be trained to drive fast straight but in the corners, now that's a true statement to the pedigree and potential of a car. The Mazda 6 has a length of 4865mm with a wheelbase of 2830mm and when you point that nose into a corner sharply, she tucks in and rolls out of it at speeds you should not be taking a corner in!
Let's put those numbers into a little context, the benchmark of hot hatches, the Volkswagen Golf GTi Mk7.5 has a length of 4268mm with a wheelbase of 2626mm. The Mazda 6 gives away about 200mm, but how does it remain so agile?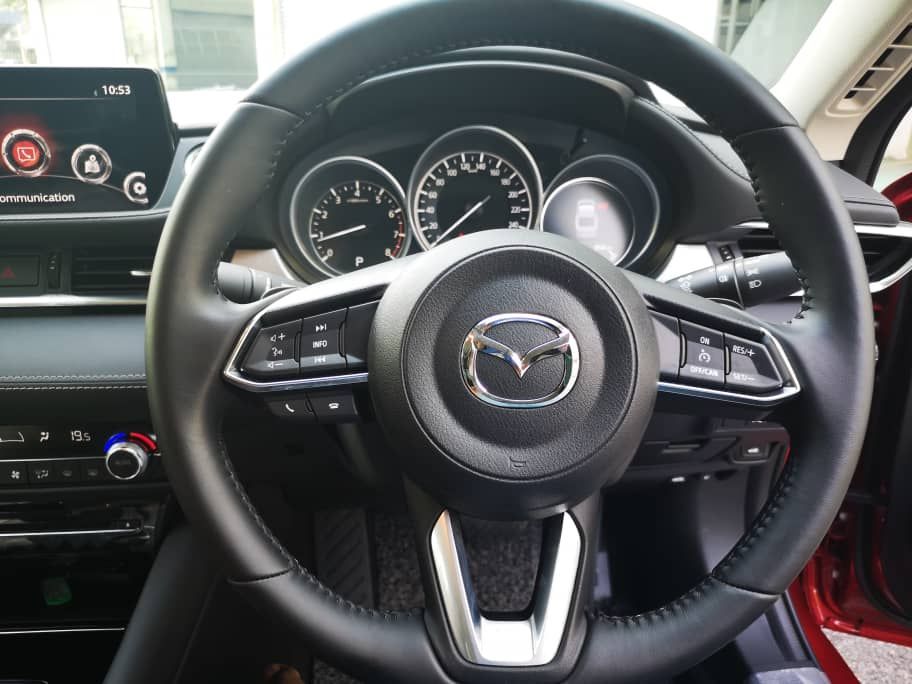 The answer: G-Vectoring Control + or GVC + for short.
When cornering, GVC Plus lightly applies brake force to the outer wheels as the steering wheel is returned to the centre position. This provides a recovery moment that restores the vehicle to straight-line running and achieves greater stability.
GVC + lightly applies brake force to the outer wheels (thereby altering the car's yaw moment) as the steering wheel is returned to the centre position. This provides a recovery moment that restores the vehicle to straight-line running and achieves greater stability - when paired with the responsive Skyactiv powertrain, the traction on the Mazda 6 is addictive.
Due to the capabilities of the GVC + and Skyactiv systems for fast and precise control, as a driver, you get the optimum amount of torque when you request for it. It's a synergy that works wonderfully.
Mazda offers three variants of the Skyactive powertrain for the Mazda 6. Besides the 2.5L I drove here, there are the 2.0L petrol and 2.2L turbo diesel. Power is sent to the wheel via a 6-speed Skyactiv-Drive Automatic transmission.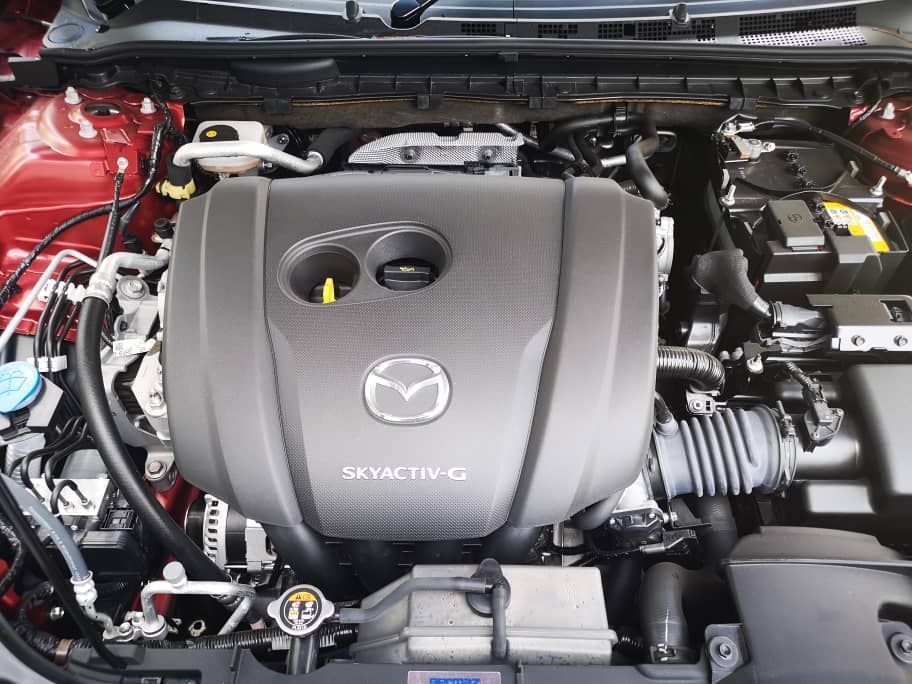 The 2.5L variant is a visceral experience, it is eager to redline, and paired with the equally quick transmission, you wouldn't be amiss in calling the Mazda 6 a sports sedan. Like the song Another One Bites the Dust, the Mazda 6 too has bass lines that provide for an aural experience to bask in. You simply must hear it for yourself.
The Mazda 6 2.5L Skyactiv-G Sedan is THAT weekday and weekend unicorn, especially for fathers.
The Interior: Mazda 6 2.5L Skyactiv-G Sedan
I'm a simple man when it comes to the interior or cabin of a vehicle. It needs to make sense to me first and foremost. I don't want to feel overwhelmed or unsure of where what is when I'm in the driver's seat. The Mazda 6 is all that plus classy. Can't go wrong with black soft-touch leather. All the dials and controls are where I expected to find them, within easy reach plus they worked as advertised including Android Auto. A flat-bottomed steering wheel would have been nice to have, it was after all capable of the spirited breakfast-run Sundays to Raub or Kuala Klawang.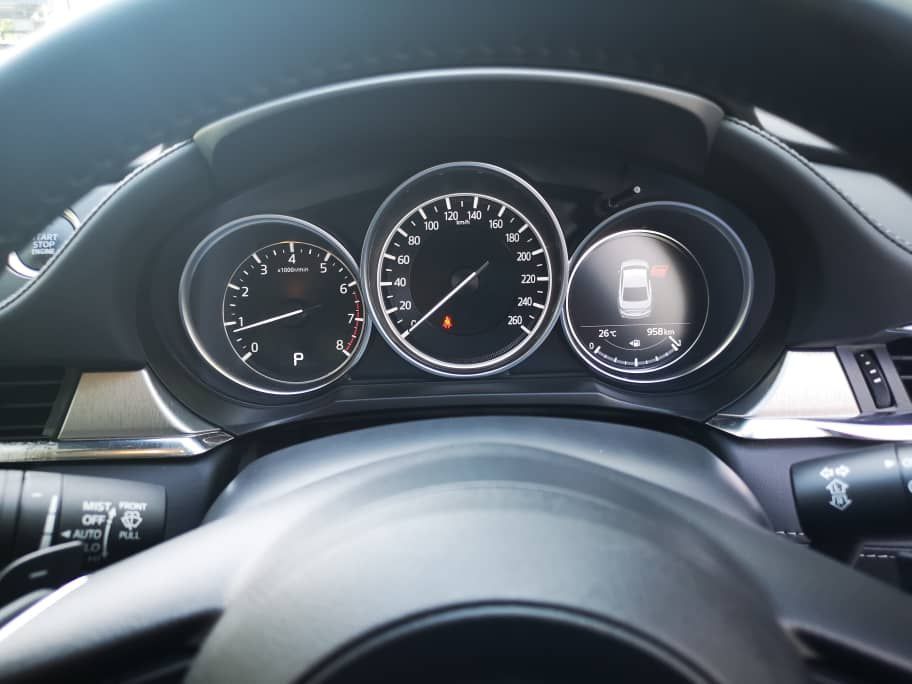 In essence, it's a cockpit that emphasizes focus and attention to driving. The infotainment unit is one of the most intuitive to use paired to the centre rotary dial. The Mazda 6 is not fussy nor gadgety. It's a car that demands focus and focus you should because that is where it shines, on the road, while you're driving it!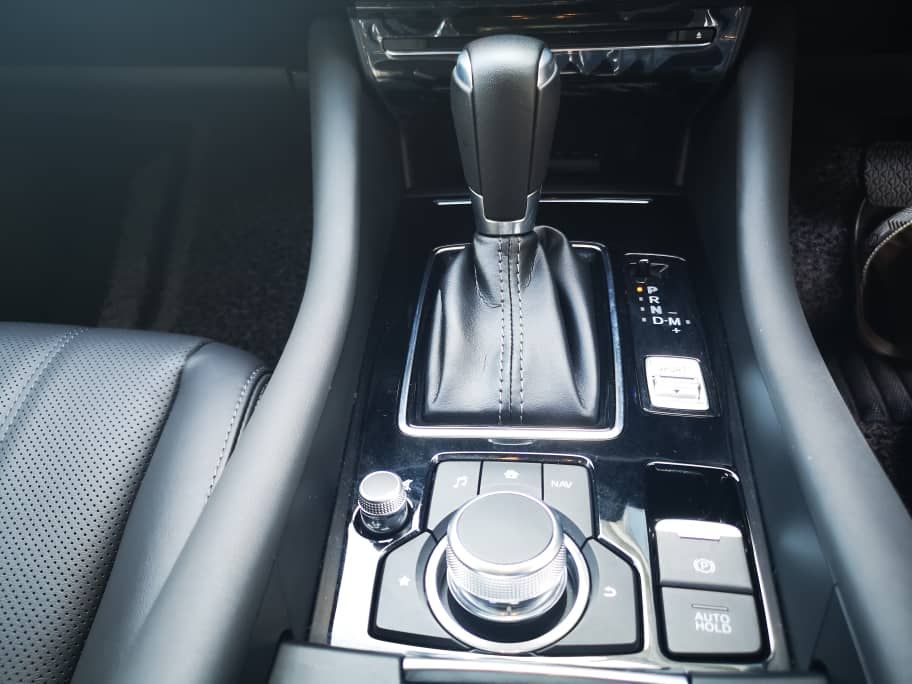 I could never seem to find a comfortable spot for my right arm on the centre console however, it was just a tad too narrow for my liking.
The HUD unit keeps things simple with speed and blind-spot monitoring always within view.
Conclusion
Some cars you don't want to return, I had a bit of that with the Audi Q5 and a little more of it with the Mazda 6 2.5L Skyactiv-G Sedan when I didn't expect to. I didn't foresee her growing on me as much as she did. Perhaps being a driver's driver, I just loved how I could chuck it into a corner and it would hold its line and carry me through it with the widest grin I could muster.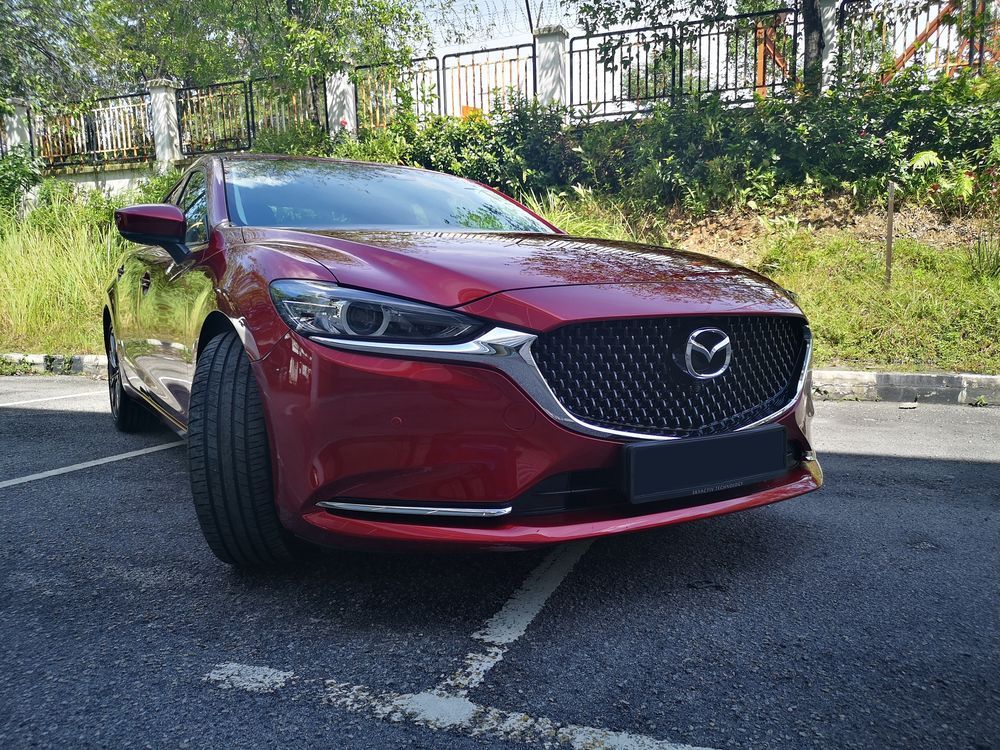 I took a good friend of mine for a spin and her exact words were, 'Bloody hell dei, how much does it cost lah, I want to own one'. I concur and I understand exactly where she's coming from. The Mazda 6 blends looks, driving dynamics, comfort, practicality, space and refinement at the right price point.
How does it measure up against the OG's of the segment? I'll let you know soon as I spend some time with the Camry and Accord.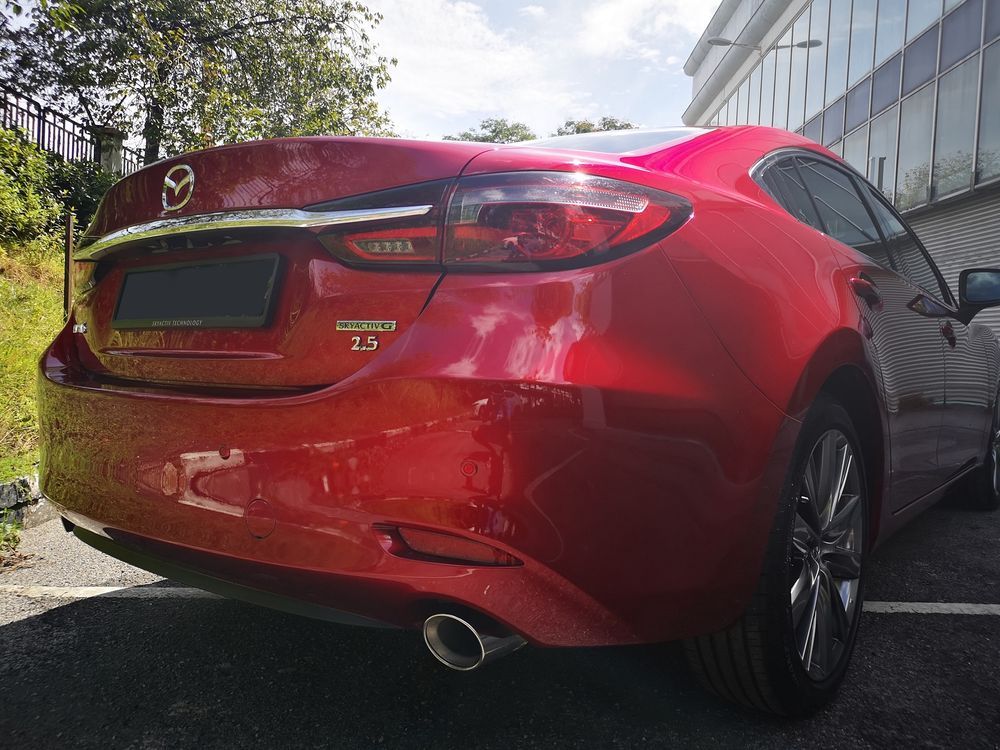 In the spiritual words of my colleague Arvinda, "the Mazda 6 is a spot-on drivers car because the chassis, powertrain, and controls go so well together - because a driver's car is rarely measured by power, its a quantum of connectivity... it must feel organic.... this is what Mazda mean by Jinba Ittai, the oneness of horse and rider".
---
---
---
留言