The Royal Malaysian Police's Mitsubishi Lancer Evolution X
所有资讯 Every police force in the world has its own fleet of vehicles that it uses for patrol duty and to pursue the bad guys. However, there are a select few that managed to include some interesting and exotic cars as part of its vehicle fleet.
Don't believe us? Well, just check out some of them here:
Dubai Police Force Adds 1,200hp Bugatti Veyron To Hypercar Fleet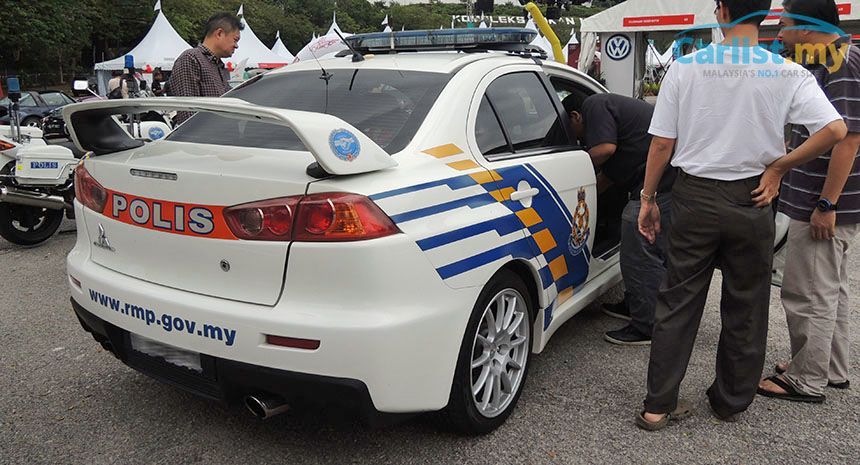 However, what about something a little closer to home? Surely there's a vehicle in our Royal Malaysian Police's (or Polis Diraja Malaysia, PDRM) arsenal that can give us the thrills too?
There is and as we are celebrating Malaysia Day today (16 September), let's take a look back at the Mitsubishi Lancer Evolution X, which is part of the PDRM vehicle fleet.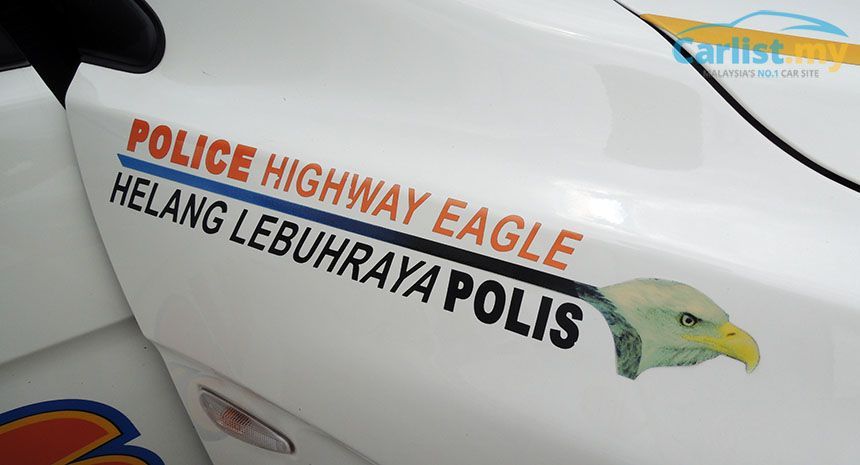 25 units of the Mitsubishi Lancer Evolution X were delivered to the PDRM on December 2008 and they were known as Helang Lebuhraya Polis or Police Highway Eagle. The vehicles would be used for highway pursuits, patrol duties, or VIP escort. The cars are also to be used in high-speed car chases, especially in cases of carjacking, kidnapping, and hijacking, making it that much more exciting.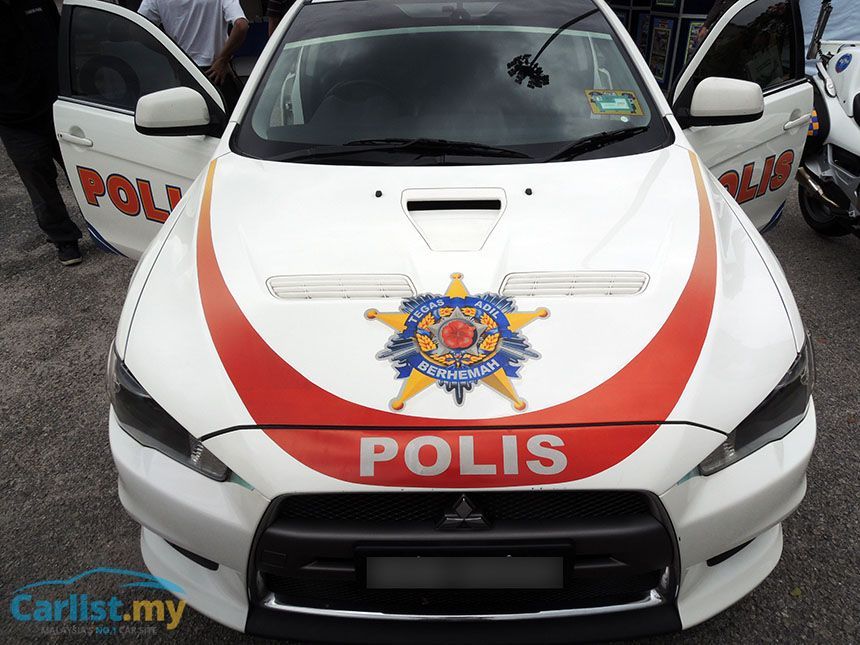 With criminals using modified turbocharged cars to escape according to PDRM, the Evo X serves as the perfect pursuit vehicle, enabling them to catch up with said criminals.
Under the hood is a 4B11 2.0-litre MIVEC twin scroll turbocharged engine developing 291hp and 366Nm of torque, paired to five-speed manual gearbox, sending power to all four wheels via an all-wheel drive system. Mitsubishi's advanced S-AWC (Super All Wheel Control) vehicle dynamics controller is also present for good measure.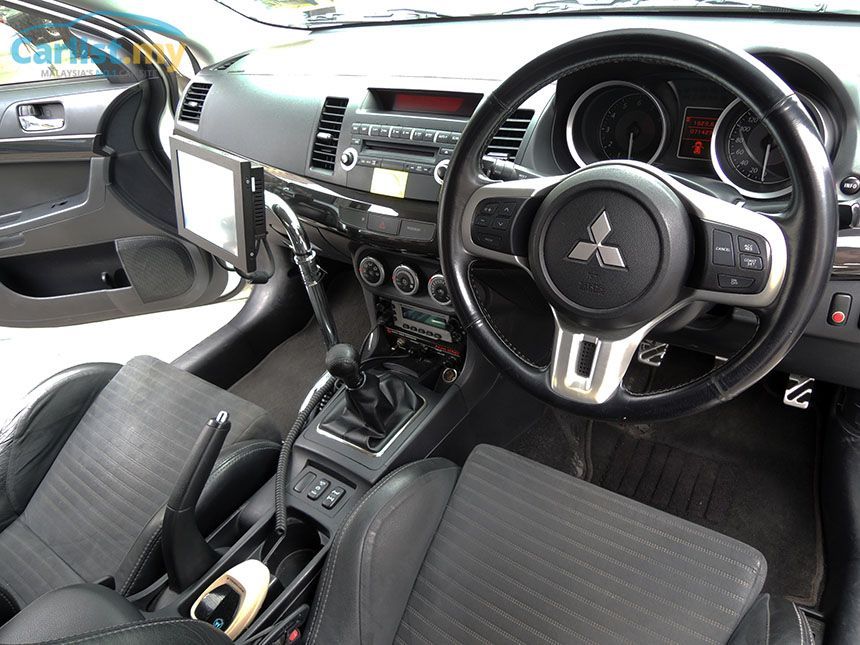 For police work, the "standard" Evo X is fitted with a Motorola XTL 5000 police radio with C4i system, sirens and lights, and a weapons compartment where the big guns are stored. The drivers behind the Helangs are trained for three weeks on how the handle the high-powered car best.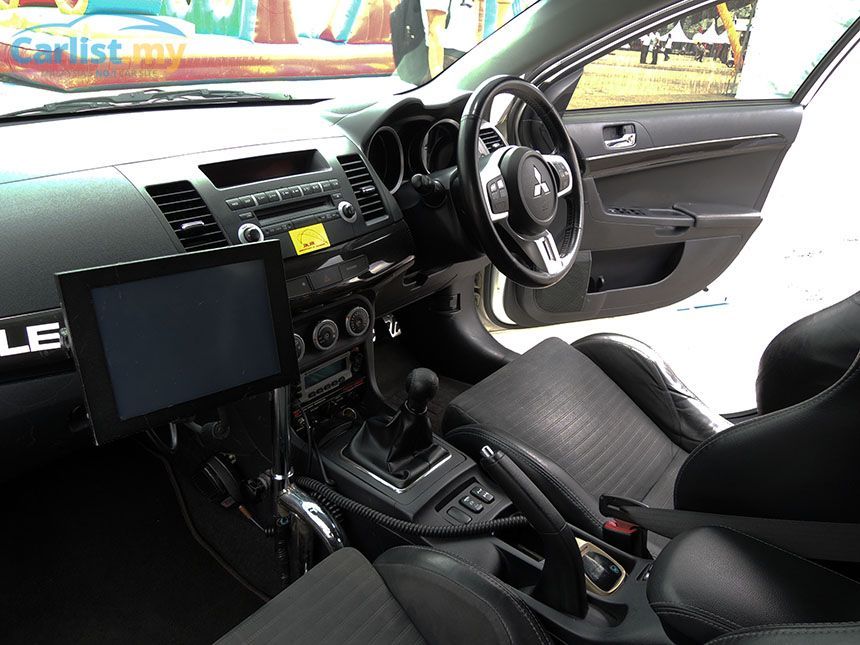 Sadly, we said goodbye to the Mitsubishi Lancer Evolution X with a final Japan-only edition back in April but it is always a treat to see one in the metal, much less our very own police version.
So there you go, a Malaysian police vehicle that we all can be proud of, wouldn't you say?
---
---
---
---
留言