The Story of The Four Doors - A Brief History of the Maserati Quattroporte
Live Life Drive 'Une grande maison' was how Pierre Bercot, president of Citroën from 1958 to 1968, saw Maserati as, the established house. Bercot, who presided over the technical partnership and later acquisition of the famed Italian car maker in 1968, knew which door to knock on when he needed some Italian know-how in engineering an engine that would give the Citroën's forthcoming SM performance coupé some credentials. While Ferrari raced cars and Lamborghini were busying themselves with inventing the supercar, to the glitterati Maserati was the brand of class and distinction for affluent folk, where speed and style were served in equal measure.
For a brand that had its roots in grand prix racing, and not to mention siring a number of iconic race cars in their ranks, such as their 1926 Targa Florio winning Tipo 26, the iconic Tipo 61 'Birdcage', and not forgetting the legendary 250F, you would think that Maserati would be more vehement about their racing identity, after all they have the right to boast. Instead of using their racing achievements to guide and influence their cars, Maserati instead used their well-known expertise in building engines and chassis into making fast and capable grand tourers. Far removed from the race cars that the company was known for building over the first 50 years of its existence, Maserati's first road cars were luxurious cars that had race car derived engines to give it continent crossing ability, wrapped up in a sensual body crafted by some of the most respected names in the industry, such as Carrozzeria Touring, Pininfarina, Ghia, and Zagato. It was that heady mix of luxury coupled with performance that set the template for Maserati to come, and attracted the likes of the Shah of Persia and Prince Ranieri of Monaco, rather than the nouveau riche.
Maserati used their well-known expertise in building engines and chassis into making fast and capable grand tourers.
Nothing in Maserati's history embodies that spirit better than the Quattroporte. As many pundits have pointed out many times before, the Quattroporte name is simply Italian for 'four doors', but even so it doesn't detract from the allure of its simple and self-explanatory name, which has gone on to give rise to six generations. Furthermore the Quattroporte family has witnessed the ups and downs of the brand many epochs that has in its own way, come to make Maserati what it is today.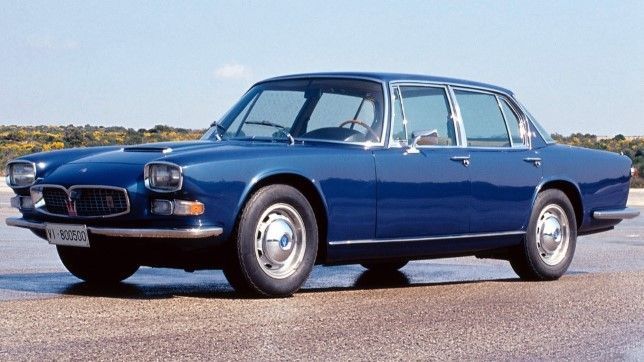 In fact a four-door sedan wasn't on Maserati's books until a journalist by the name of Gino Rancati suggested to Maserati to put a racing engine into a four-door body. Till then Maserati was still finding their way, building gorgeous two-door coupes and convertibles. Seeing the booming economic growth of the early 1960s, Maserati under the management of Adolfo Orsi saw the time was right to introduce the very first Quattroporte, which was launched at the 1963 Turin Motor Show.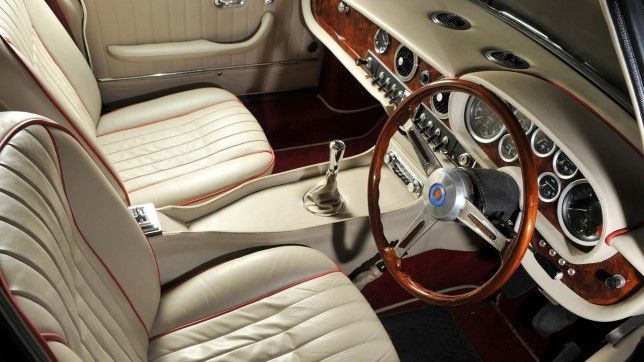 Styled by Pietro Fura with bodywork by Vignale, the Quattroporte (Tipo 107) divided the opinion of fans of the marque, and even its own management, as the car was set to enter into market segment which no Italian car producer had ever done before. Built on a new steel plate chassis, which consists of integrated load-bearing structures combined with a subframe for the front axle, and a sophisticated independent-wheel De Dion axle at the rear, the Quattroporte was designed to be well suited for high-speed travel. And it needed to be for the engine that would be fitted beneath its long bonnet. Based on the engine of Maserati's 450S race car, the Quattroporte's 4.2-litre all-alloy V8 engine delivered 260hp at 5000rpm, and mated to a five-speed manual or a three-speed automatic, giving it the means of achieving a top speed of 230km/h, which made it one of the fastest four-door sedans in its day. Also with a price tag of 6,230,000 lire, which was enough to buy a dozen ordinary family cars of its time, the Quattroporte established itself as the ultimate luxury grand tourer. Three years later, Maserati updated the Quattroporte with a more powerful 300hp 4.7-litre V8, thus further cementing its reputation as the performance limousine to aspire for.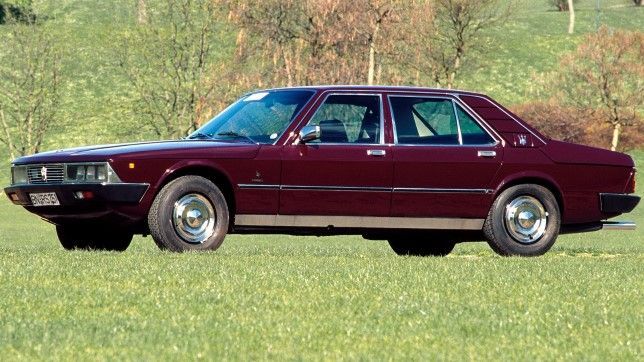 Unfortunately for the Quattroporte, and the Maserati brand, the Arab-Israeli conflict in 1973 and the subsequent Arab oil embargo impacted Maserati sales severely and sent its parent company, Citroën, teetering at the edge of financial oblivion. Strapped of financial support, the second-generation Quattroporte (AM123) was to be based on a stretched Citroën SM and only featured a small 2.7-litre Maserati-derived V6, which produced a mere 210hp. This particular model also earned itself the distinction of being in Maserati's history of being the first and only front-wheel drive model. But its very existence was short-lived. Unfortunately due to escalating financial troubles, the AM123 Quattroporte never went into full-scale production, with only 13 examples ever built for advertising and homologation type testing. Tragic, but perhaps it was for the best.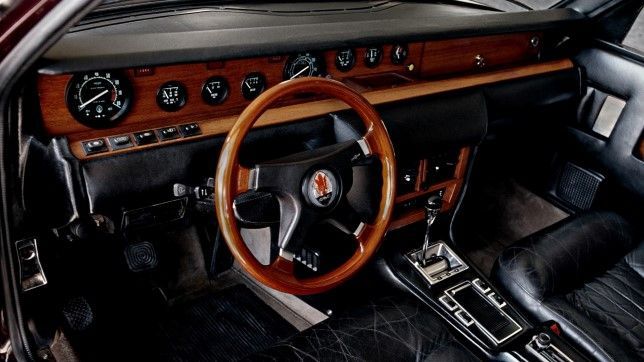 From French ownership, Maserati was once again rightfully returned to Italian ownership under the leadership of Argentinean industrialist, Alejandro de Tomaso, where under his leadership the Quattroporte reassumed its identity as a fast and commanding rear-wheel drive four-door sedan in 1979. With a distinctive body designed by Giorgetto Giugiaro's Italdesign, and a range of 4.2-litre and 4.9-litre V8 engines producing power outputs from 255hp to 280hp, the third-generation Quattroporte, codenamed the AM330, was at one time one of the company's best-selling models, a reassuring sign that building grand tourers should be part and parcel of the Maserati mythos.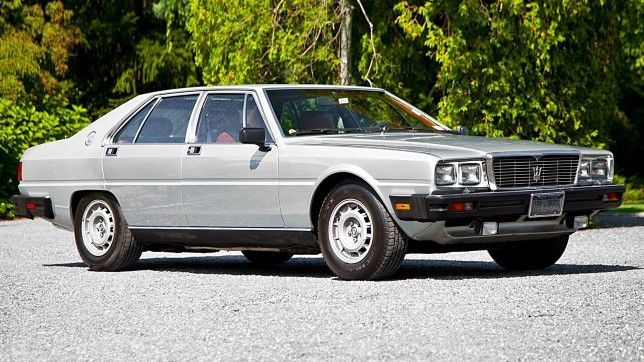 Unfortunately for Maserati, by the latter part of the 1980s, the company once again fell into financial turmoil. By the 1990s, Maserati was cutting ambitious new models, and solely focusing on trying to keep the success of the early-1980s Biturbo model going with several variants and spin-off models. However, even in such trying times, Maserati still believed that the brand wouldn't be complete without a Quattroporte in its ranks, and thus AM337 was conceived.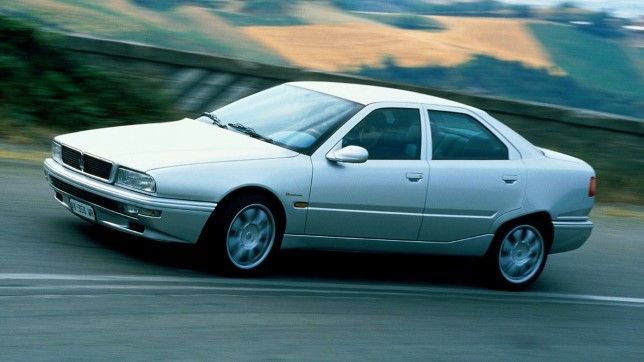 Based on an extended version of Maserati's Biturbo coupe chassis, the wedge shaped fourth-generation Quattroporte certainly looked like a four-door supercar of its era. Its shape was the work of Marcello Gandini, the designer of the Lamborghini Countach. That said, because of its stretched origins, the AM337 was more of a compact performance sedan rather than a full-fledged limousine as it predecessors had been. Measuring in at 4550mm long, this incarnation of the Quattroporte name was considered one of the shortest sedans in its category. Still, its selection of 287hp 2-litre, 284hp 2.8-litre V6, and 335hp 3.2-litre V8 engine range from the Biturbo gave it the poke to ensure that it lived up to the Trident badge's reputation.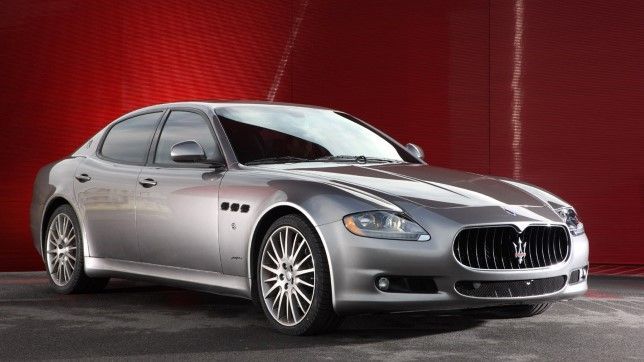 Things only started taking a turn for a better in 1994 when Fiat assumed control of the brand. In 2003 Maserati introduced the fifth-generation Quattroporte, fittingly wearing the name Tipo M139. It would go on to become the car that would re-establish the brand's name and prestige. Measuring in at 5-metres in length, the Tipo M139, was appropriately sized to suit the Quattroporte's lineage of limousine-like grandeur yet suited for drivers.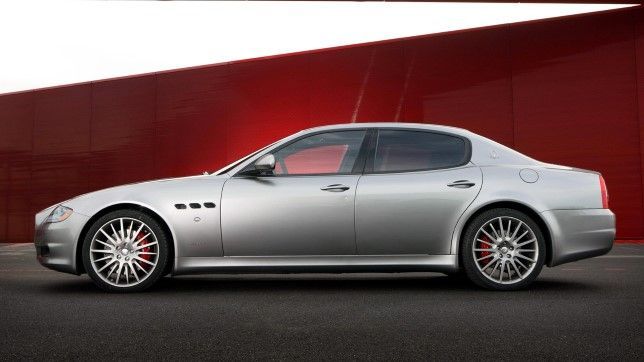 Unlike many of its contemporaries, the Quattroporte was a sports car at its core, which happened to have four doors and space for four, rather than a four-door sedan trying to be a sports car. It had a 47:53 front:rear weight distribution with its snappy DuoSelect automated manual transmission mounted at the rear axle, just as you would find on a sports car. Its range of engines too were loud and proud naturally-aspirated V8s that produced 400hp in the 4.2-litre guise, and 430hp and 440hp for the larger 4.7-litre versions, and as a finishing touch, the Quattroporte was topped off with a beguiling noise that captivated drivers and bystanders alike. The Quattroporte Tipo M139 was a sports car that was dressed to the nine, and you could drive or be chauffeured to anywhere in absolute style. And the world did fall in love with it. By the time the fifth-generation Quattroporte ended it production in 2012, Maserati sold 24,000 examples around the world, thus opening up the brand to a whole new generation of Maserati fans.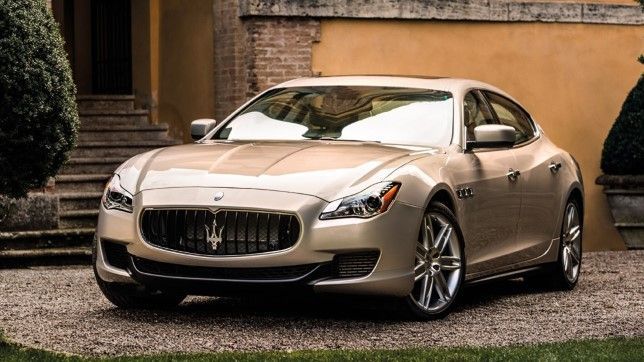 Every king has its reign, and in 2013 the time had come for the sixth-generation Quattroporte to assume its place at the flagship of the brand. In moving with the times of fuel efficiency and emissions, the Quattroporte Tipo M156 featured brand new turbocharged engines across its range. With the bar and expectations set with the Tipo M139, Maserati knew that they needed a turbocharged engine with pedigree and character. As such the range-topping Quattroporte GT S became the first model to utilise Ferrari's new turbocharged V8 engine, a derivative of which was later seen in the Ferrari California T and 488GTB.
With the bar and expectations set with the Tipo M139, Maserati knew that they needed a turbocharged engine with pedigree and character.
Produced in Maranello, the 3.8-litre turbocharged V8 produces 530hp and 650Nm of torque, with power sent to the rear-wheels via a new ZF 8-speed automatic (which is a standard feature on all Quattroporte variants). With such power on tap the Quattroporte Sport GT S is able to sprint from 0 to 100km/h in 4.7 seconds and hit a top speed of 307km/h. Such figures make it the fastest four-door Maserati and the second-fastest model to wear the Trident, just behind the mighty V12-powered MC12 race car.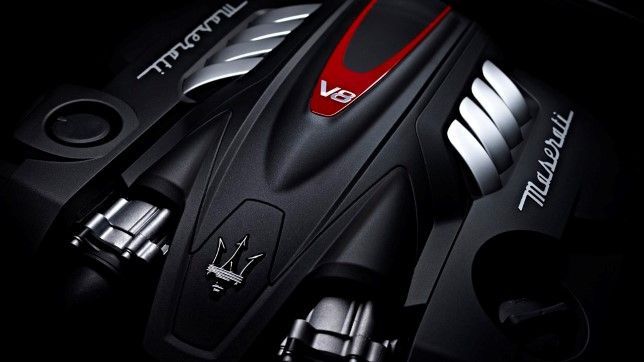 The Quattroporte is also available with an all-new 3-litre twin-turbo V6 that is derived from the Ferrari V8 in the Sport GT S. Producing 410hp and 550Nm of torque, the V6 is able to propel the Quattroporte S in rear-wheel drive configuration from 0 to 100km/h in 5.1 seconds and achieve a top speed of 285km/h. Specify the Q4 variant with an all-wheel drive system, and the 0 to 100km/h time drops to 4.9 seconds along with the top speed to an insignificant 284km/h.
Recently an additional member to the Quattroporte brand has been added to the line up with a variant of the same 3-litre twin-turbo V6 that produces 330hp and 500Nm of torque, which is still good for a 5.6 seconds 0 to 100km/h sprint and a 263km/h top speed. However for those who want a little more frugality, the Quattroporte is also offered with the brand's first diesel engine, a 3-litre turbocharged V6 diesel built by VM Motori and produces 275hp and a generous 600Nm of torque. Even so at 6.4 seconds to get from 0 to 100km/h and a top speed of 250km/h, the Quattroporte Diesel is no slouch by any means and measure.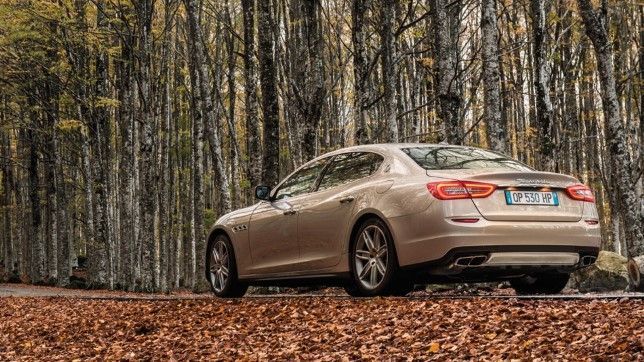 As it is with Maserati tradition, where engine acoustics is as much an integral fabric of the Maserati image as it is with its Trident badge, the Quattroporte's exhaust system is designed to deliver a rich and stirring soundtrack that is characteristic of the brand. In achieve this, the Quattroporte's exhaust system uses pneumatic bypass valves in the pipes of each bank that opens up the shortest possible high-energy route for the exhaust gases, giving it that characteristic timbre bellow that will warm the hearts of enthusiasts everywhere.
Part of the Quattroporte's impressive performance figures is also down to the use of lightweight aluminium in the chassis, and body panels such as the doors and bonnet. Not only is the use of aluminium together with steel offer good occupant protection, it also allows Maserati's engineers to optimise its weight distribution, guaranteeing that the Quattroporte is able to achieve the ideal 50:50 weight distribution. To back up its focus on driving dynamics, the Quattroporte features all-aluminium double wishbone suspension layouts in front and a five-bar multi-link system with four suspension arms in the back. Though the Quattroporte is suspended on all four corners with constantly adaptive Skyhook dampers, Maserati has ensured that the suspension tuning is spot on to achieve the apparently conflicting goals of precise steering as expected of drivers, exceptional comfort as befits a limousine, and extreme sports performance as promised by the Maserati name.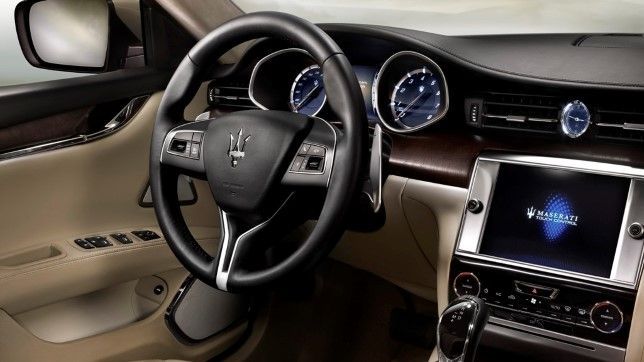 Like the rings on a tree, the Quattroporte story follows that of Maserati's storied history of peaks and troughs. From a humble beginning as an imaginative concept to one of the brand's defining cars, the Quattroporte has become quite possibly the most desirable four-door performance limousine in the world, and even a fitting icon of Maserati that deserves to be mentioned in the same breath as its illustrious race cars.
With a body that has been significantly extended to 5262mm, to give rear occupants more space and comfort, the latest Quattroporte Tipo M156 has, rather poetically, come full circle to its 50-year old predecessor, the original Tipo 107. Just as its original predecessor was, a limousine built to cosset rear seat occupants and entertain drivers in equal measure, the Quattroporte continues its lineage as a car that is unlike any other four-door car in the world. A car that needs no explanations or tries too hard to link its credentials back to motorsports. It is what it is. A car that none dared build, but is built by those who dared, the 'une grande maison'.
---
---
---
---
留言