V-Charge Is Volkswagen's Spearhead Into The Automated Parking Revolution
所有资讯 Volkswagen is investing heavily into the next phase of the automobile. To that end, its new V-Charge or 'Valet Charge' system is a first step in that direction. The automaker has aspirations to hold a leading position in automated parking.
The project is cooperative effort by six national and international partners. What it does is enable the vehicle to look for an empty parking space, but one with charging infrastructure and inductively and autonomously charges its battery.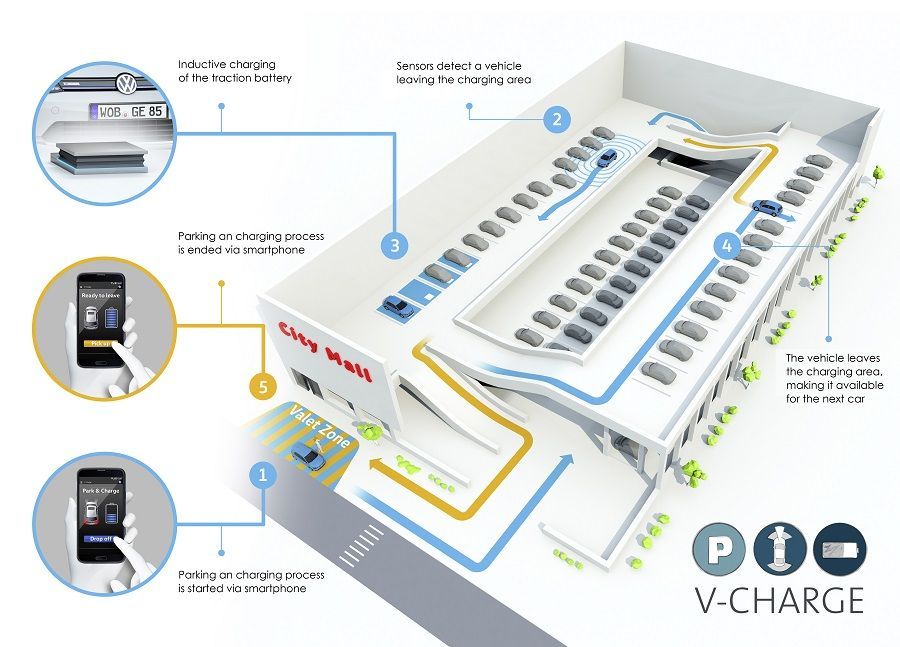 With V-Charge, especially in the USA where convenient valet parking is a widely used service, no more time will have to be wasted searching for a parking space, allowing fully automated searching for an available parking space within defined zones such as multi-storey parking garages.
A car with V-Charge capability would allow its driver to quickly exit the car right in front of his or her destination, leaving the car to its own devices to handle the offsite parking by receiving a digital map relayed to it and is able to navigate through to an available spot. A link to the car can be established with the associated smartphone application.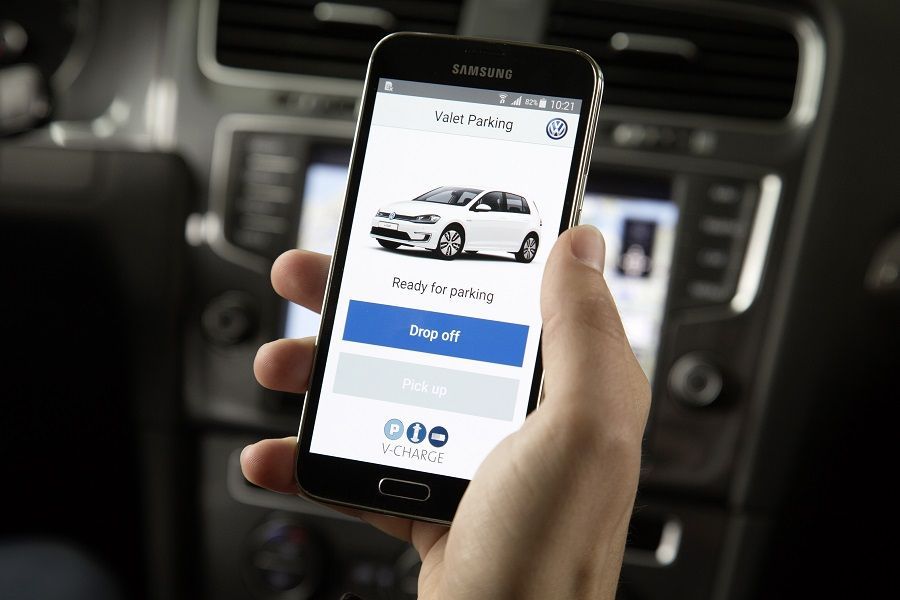 Should the car be an electric vehicle, the system would prioritize parking bays with automated charging facilities. To negotiate the many obstructions on the road during 'mixed-traffic', the V-Charge equipped vehicle would use cameras and ultrasound sensors to detect pedestrians and cyclists, among others.
Once it has identified a suitable space, the automatic parking manoeuvre begins and will position the car directly above the inductive charging port. Once fully charged, the car will proceed to another parking space to leave the charging facilities open to other vehicles. The owner can then summon the car to the main entrance at which he or she is located, entering the car without needing to set foot in the parking lot.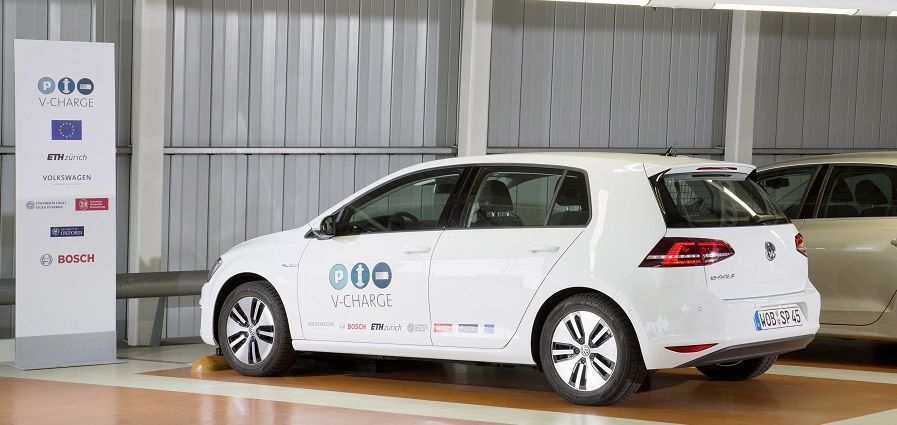 Volkswagen has a long history in autonomous motoring research, all the way back to 2005 where the company tested a Touareg fitted with advanced sensors and computing power that they named 'Stanley', which was a joint project between the automaker and Stanford University of California.
---
---
---
---
留言