Volvo To Further Grow Malaysia CKD Operations; Exports To Five New Markets From End 2017
所有资讯 Volvo Cars is making Malaysia its assembly and export hub for the ASEAN region, with markets such as Indonesia, Myanmar, the Philippines, Vietnam, and even Taiwan set to receive Malaysia-built Volvo vehicles by the end of this year.
The Volvo Car Manufacturing Malaysia (VCMM) plant in Shah Alam is the oldest automotive assembly plant in the country having been in operation since 1968. Besides catering for the domestic market, the plant also produces Volvo vehicles for exports to Thailand.
The plant is fully up-to-date with Volvo's latest production standards having been assembling the second-generation XC90 since last year – the only Volvo plant outside Sweden to currently do so.
According to a recent report by Bernama, Volvo had just spent RM20 million to grow the plant's production capacity from the current 1,500 units per year to 5,000 by 2020.
"We will start exporting in mid-year (upon completion of the plant), starting with the XC90 luxury SUV, followed by a new car at end of the year," said VCMM Managing Director Fredrik Karlsson.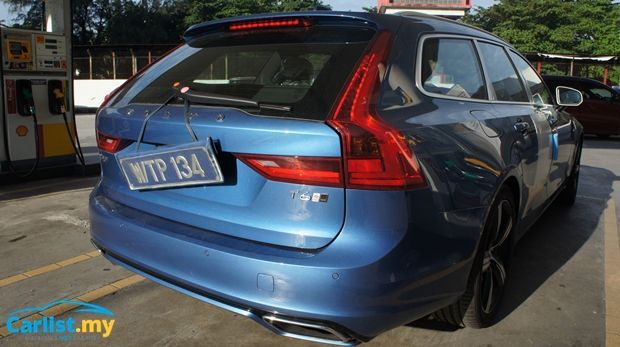 The 'new car' Karlsson mention is likely to be the all-new S90 sedan and/or V90 wagon, which is built off the same modular SPA platform as the XC90. We spotted a unit of the V90 around the vicinity of VCMM's premises just yesterday.
The plant's restructuring is expected to shift Volvo's ratio for domestic to export consumption from 60:40 at present to 25:75 at full swing - highest for any automotive plant in Malaysia.
---
---
---
留言