Rumour: All-New 2017 Honda CR-V - Sporty Like The Civic, VTEC Turbo, 7 Seats
所有资讯 Launched in Malaysia in 2013, the current generation Honda CR-V is far from being an old model. However in other markets like the US – the CR-V's biggest market - the model has been on sale since 2012, where it faces stiff competition from the Nissan Rogue (X-Trail), which is available with an optional third row seat.
According a report by Australia's Go Auto, an all-new fifth generation Honda CR-V can be expected in the second half of 2017.
As expected, details are scarce but Honda Australia's director Stephen Collins did let out a several interesting bits of information on Honda's best-selling SUV to the Australian publication.
"We have seen some early images and we are pretty excited about what it's going to be like," he said.
"I think it is a great-looking thing. What you will see, it is a bit more dynamic, a bit more rugged, more distinctive."
His comments hinted that Honda's direction with the recently launched all-new Civic also meant that consumers can expect the upcoming all-new CR-V to have a significantly sharper styling, and to deliver a more emotional driving experience.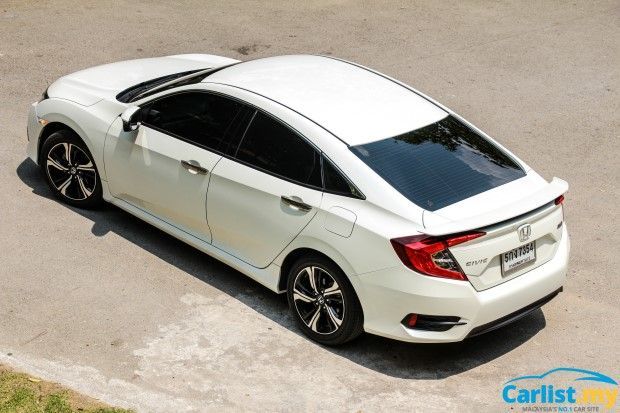 "Performance is one area, clearly, that we are looking to improve," he said.
"I think what we are looking for is 'fun to drive'. I think we delivered that in Civic. When we talk about CR-V, I think it is that fun-to-drive aspect with the quality, premium interior, all of that sort of stuff that you will see."
It is also reasonable to expect the all-new VTEC Turbo engine in the next CR-V. The 1.5-litre VTEC Turbo is certainly powerful enough to power something as big as a CR-V, as the downsized engine is already being used in the Japanese market seven-seater Step WGN. An even more powerful 2.0-litre VTEC Turbo from the Civic Type-R is also said to be in the plans – detuned to a more family, tax and insurance (many countries impose higher insurance premiums and taxes on higher power output cars) friendly power output of course.
Collins however would not confirm the powertrain selected for the CR-V yet.
A seven-seater option is also being mulled, making the CR-V a genuine contender to the Mitsubishi Outlander and the Nissan X-Trail 2.5. We hope that it will be more like the Outlander and less like the X-Trail though, because the X-Trail's third row seats are quite woeful, even when judged by the rather low standards of a 5+2 seater vehicle.
So in summary, the all-new CR-V will be introduced globally sometime within the second half of 2017, and will be very sporty looking like the all-new Civic, it will drive a lot better, and higher-range variants will come with a third row seat.
Of course, being a locally-assembled model, which means additional lead time for re-tooling of equipment at Honda's plant in Melaka and parts sourcing, it is prudent to expect the all-new Honda CR-V to only be launched in Malaysia no earlier than 2018.
All this also means that now is probably the best time to buy a Honda CR-V. Sounds counter-intuitive? As explained in our buying guide 'When Is The Best Time To Buy A Car?', there are some surprisingly good reasons for you to buy an end-of-model life car instead of a recently launched model.
---
---
---
---
留言