Mercedes-Benz Malaysia Launches New AMG GT R and GT C, RM 1.7 Million and RM 1.5 Million
Auto News It's hard to believe that the Mercedes-AMG GT has been around since 2014, as its sharp looks and styling still looks relevant and fresh today. That being said, it's about time for a mid-life update – and both the new GT R and new GT C have finally been launched by Mercedes-Benz Malaysia. Pricing is an eye-watering RM 1,712,888 for the GT R, and RM 1,558,888 for the GT C – but you do get a lot of car for the money.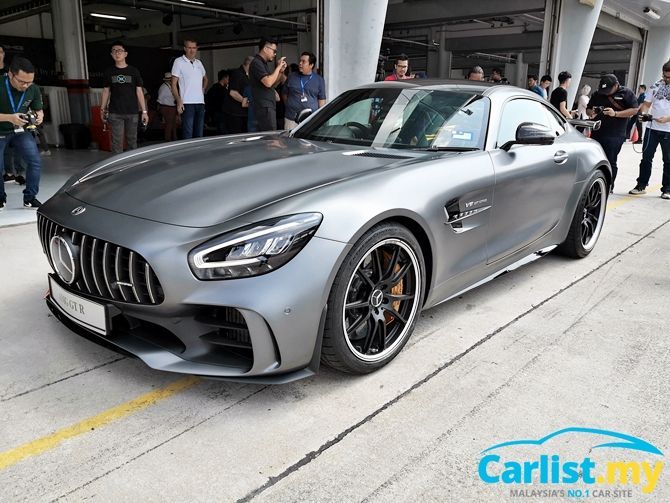 While both cars are based on the AMG GT, they are geared for different purposes. They are both powered by twin-turbocharged 4.0-litre V8 engines, with the GT R seeing outputs of 585 hp and 700 Nm of torque from 2,100 rpm, and the GT C getting a little less at 557 hp and 680 Nm of torque through the same range.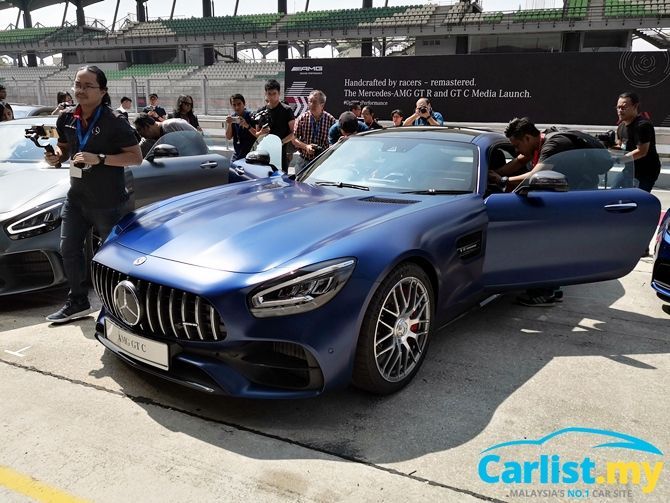 Paired with the AMG Speedshift DCT 7-Speed transmission, accelerations and top speed figures are similar too, with the GT R clocking a 3.6 second century sprint time and a 318 km/h top speed, while the GT C hits 100 km/h from a standstill in 3.7 seconds with a 316 km/h top speed.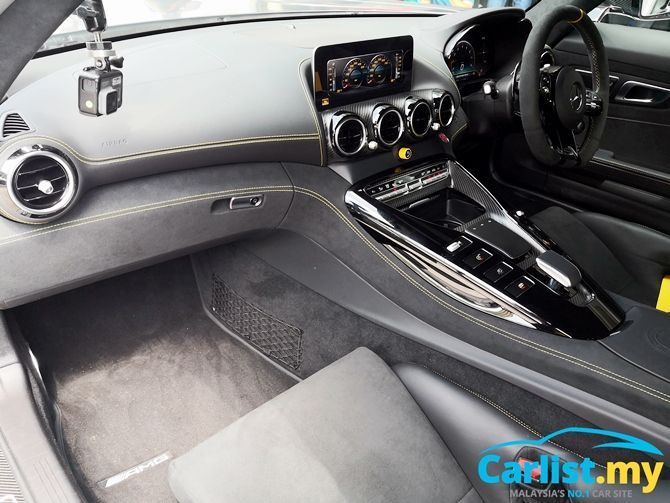 So what then, is the difference? Well, the GT R has always been a little more track focused with some really trick equipment – including its main party piece in the form of a 9-stage motorsport-grade traction control system. More downforce, better aerodynamics, more air vents, and lower weight are all tenets of a track-focused car. There's even an active air dam that reduces front end lift at higher speeds to keep the car glued to the road.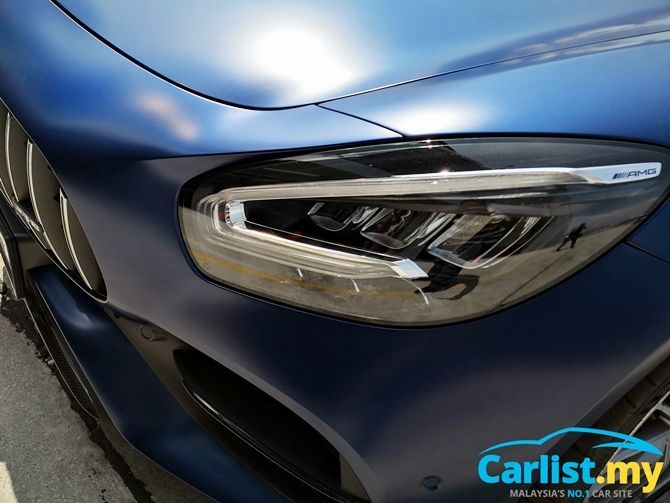 Naturally this also means the GT R comes with the stiffer suspension setup, as well as lighter underbody components for lower unsprung mass and spherical bearings for better precision. If that sounds intimidating, that's exactly why the GT C exists – being the most powerful variant of the GT C short of the GT R while retaining most of the road-going comfort-biased characteristics expected of a grand tourer.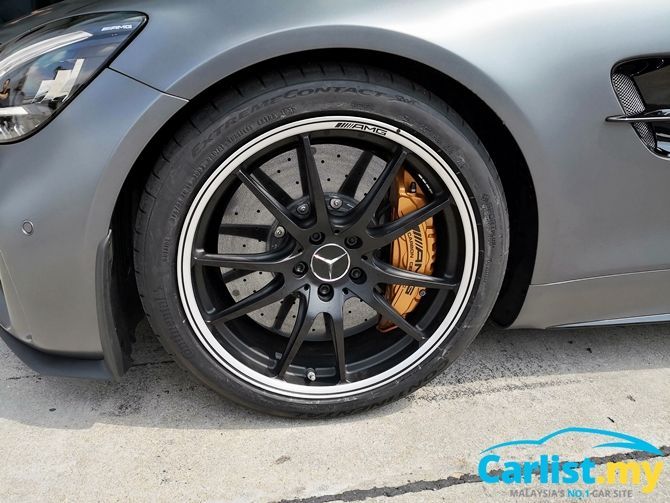 In that way, the AMG RIDE CONTROL adaptive suspension system also works in two different ways for these two cars. For the GT R it is more to tailor the car to specific tracks by controlling dive and roll, while the system in the GT C monitors road conditions and adapts to maintain an expected level of comfort and compliance.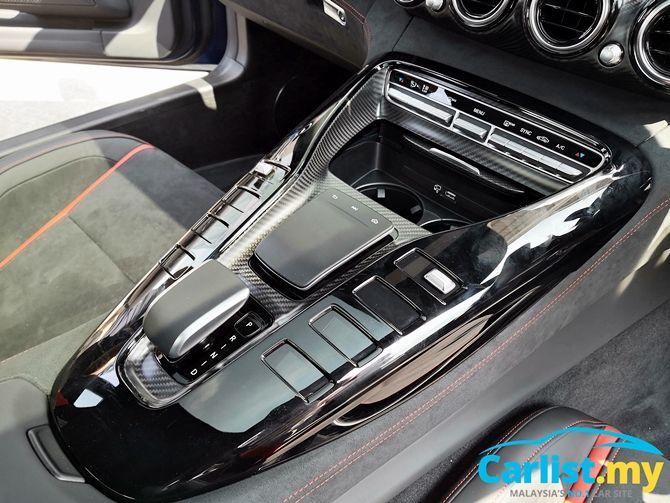 The roof is also a clear distinction between the two models, with a carbon roof for the GT R and a panoramic sunroof for the GT C. Both models get the revised headlights that made their debut with the GT 4-door, and both models get the swankiest new interior in line with Mercedes-Benz most current models – a 10.25-inch multimedia display front and centre, and a wide 12.3-inch screen in place of the instrument cluster. Shift up prompts flash bright and clear as well to keep you in control of the powertrain.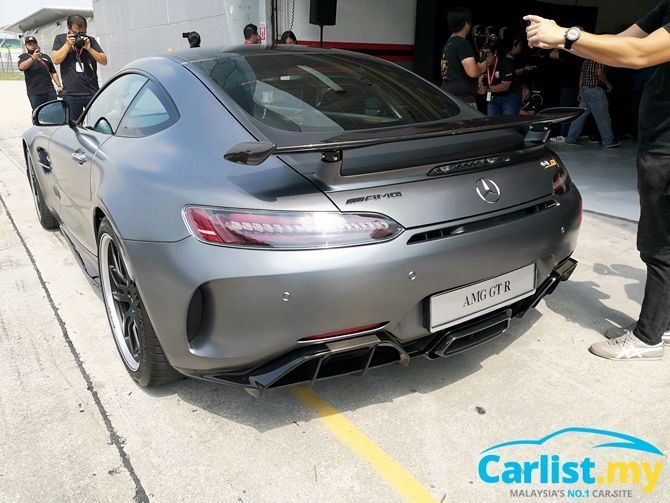 If you happen to purchase the GT R and want to take it even further, there is the AMG Track Package that adds roll-over protection, a four-point harness, and a two kilogram fire extinguisher – which is great if you really plan to hit the track and offers an extra safety net. Even better is the fact that the GT R comes loaded with the AMG TRACK PACE system that turns the COMAND head unit and smart phone into a personal race engineer, with plenty of data logging for better review when taking a break between laps.
Looking for a new Mercedes-Benz model? Click here to find the best deals.
---
---
---
---
Comments