Porsche Unveils New 718 Spyder And 718 Cayman GT4 - 6 Speed Manual, 0 to 100 In 4.4 Seconds
Auto News Porsche has announced the addition of the new 718 Spyder and the 718 Cayman GT4 into its 718 model range.
For the first time ever, both the 718 Spyder and the 718 Cayman GT4 share the same technical base. This includes the newly developed 4.0-litre 6-cylinder naturally aspirated engine that is paired to a 6-speed manual transmission.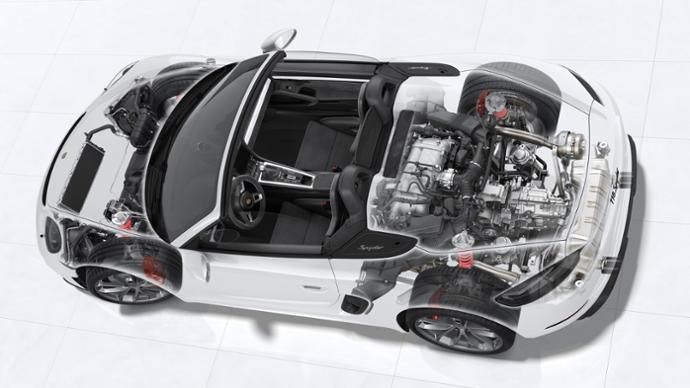 The naturally aspirated engine, which is based on the same engine family as the turbo engines in the current 911 Carrera model series, generates 420 PS (35 PS more than the GT4 predecessor models) and 420 Nm of maximum torque.
Thanks to the powertrain, both cars are capable of breaking the 300 km/h barrier. While the 718 Spyder has a top speed of 301 km/h, the 718 Cayman GT4 can reach 304 km/h.
In terms of acceleration, both models accelerate to 100 km/h in 4.4 seconds from a standing start.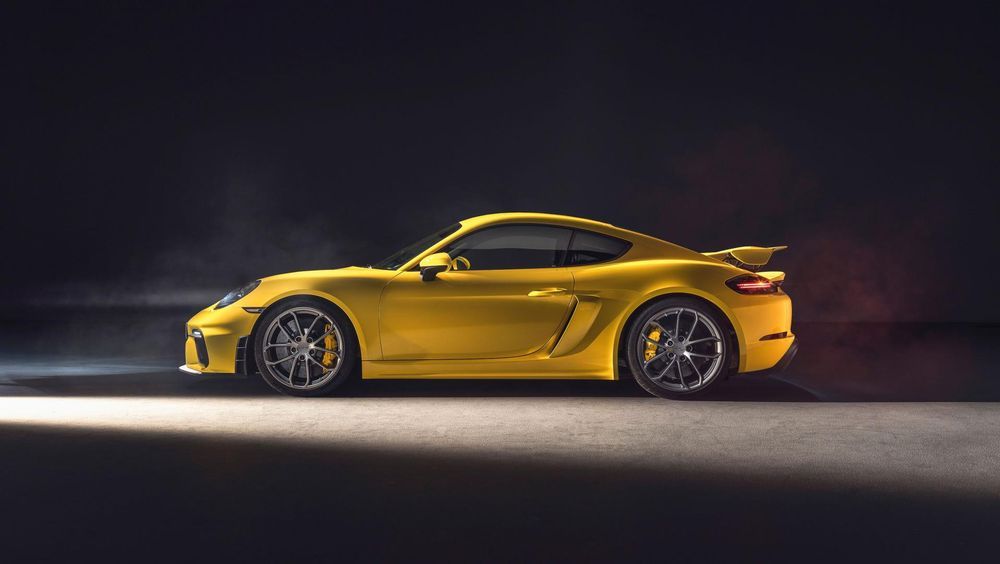 On the exterior, the 718 Cayman GT4 features a comprehensively improved aero kit, producing up to 50 per cent more downforce than the outgoing Cayman GT4 without adversely affecting drag.
The front section, which is optimised in the GT style, also maintains the aerodynamic balance with a large front spoiler lip and so-called air curtains.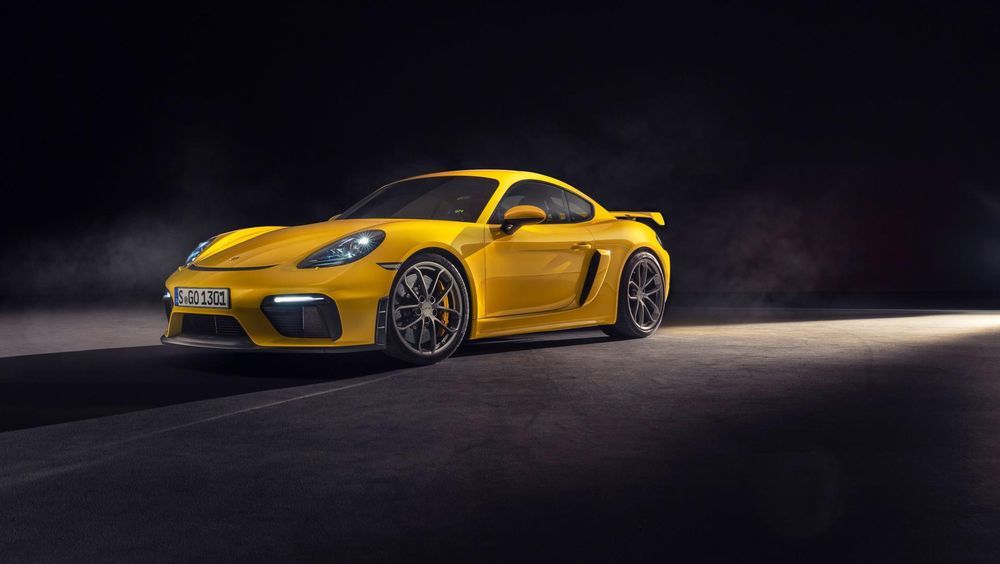 The 718 Spyder on the other hand, comes with a removable roof that is suitable for everyday use and can be stowed away under the boot lid in just a few steps.
Unlike the GT4, the 718 Spyder has a rear spoiler that comes up automatically at 120 km/h. Thanks to the functional diffuser, it is the first model in the Boxster family to generate aerodynamic downforce at the rear axle.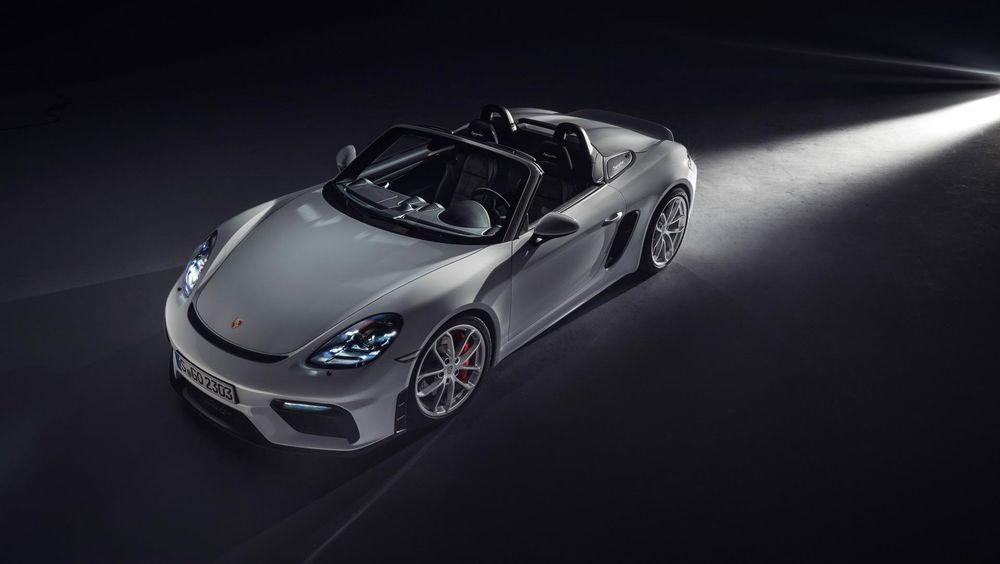 For the first time ever, the 718 Spyder also benefits from the high-performance GT chassis of the 718 Cayman GT4.
Damping for both cars is taken care by a set of high-performance GT Suspension, complemented by the Porsche Active Suspension Management, Porsche Stability Management (PSM), as well as Porsche Torque Vectoring (PTV) with a mechanical rear differential lock which further enhances the longitudinal and lateral dynamics, cornering performance, and driving pleasure.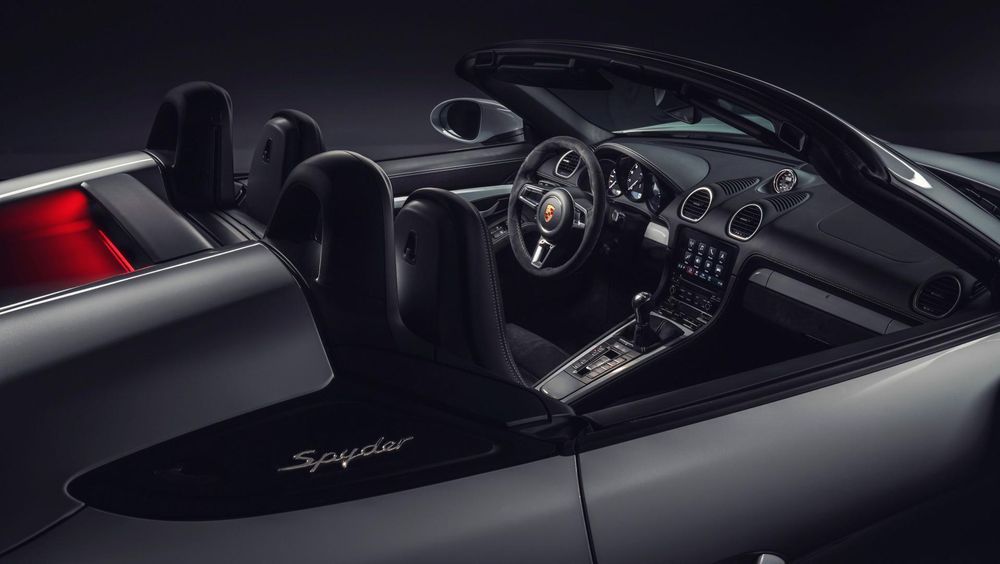 The GT4 also comes with the option of a Clubsport package. This includes a rear steel roll bar, a hand-held fire extinguisher and a six-point seatbelt on the driver's side.
---
---
---
---
Comments