Essential Apps For EV Charging in Malaysia - Must Installs!
电动车 EV Essential apps you need to have on your smartphone to live the Malaysian EV life!
---
Spurred on by government efforts, Malaysia is on the cusp of an electric vehicle introduction. With brands like BMW and Porsche already revealing prices of their EVs without duties, it can be said that EVs are about to get that bit more affordable - enticing more buyers to get themselves their very own battery electric vehicle (BEV).
With the Malaysian EV infrastructure still expanding, finding a charging station is still one of the biggest challenges for EV owners in Malaysia, especially if they are new to an area or traveling further afield.
Even if EVs are coming with better range these days, knowing where to charge your EV outside the comfort of your own home is probably one of the most important things to know to keep the dreaded range anxiety at bay.
With this in mind, we compiled a list of apps that can help navigate you to charging stations. It's not the most comprehensive of apps, but it will help you charge up if you are running low on juice.
chargEV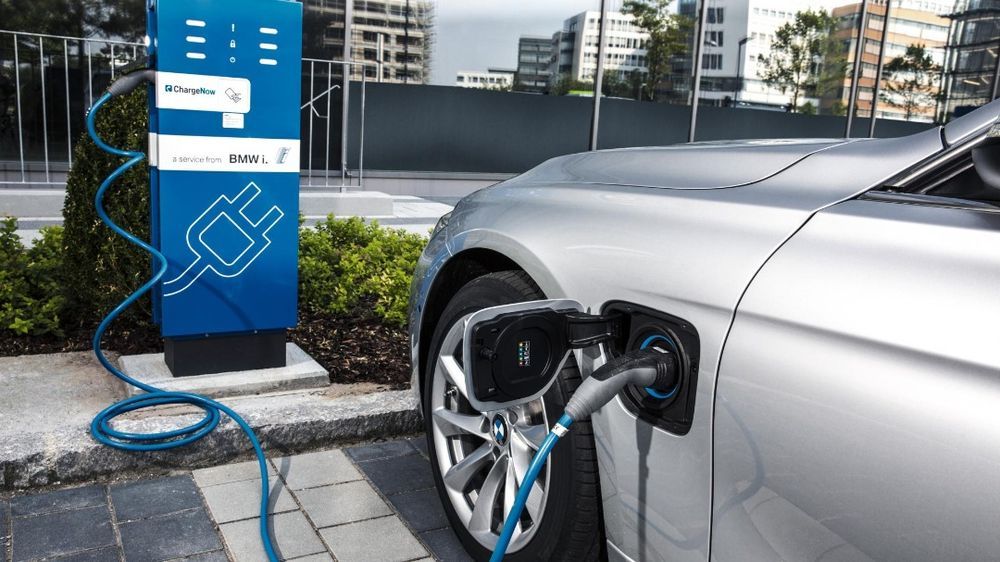 The current largest public charging station network is operated by chargEV. With over 300 spots available nationwide, it is the most common charging station you will come across in most areas.
To find where their charging stations are, all you need to do is download the chargEV app onto your smartphone and enter your current location. It will then show you the nearest charging station and even give you details such as whether the charging station is currently occupied.
If you need directions to the charging station, you can tap on the "Get Directions" icon next to the address, where it will then automatically navigate through Google Maps for you.
Other useful information such as opening hours and parking fees that may apply is also listed underneath the charging station address. Do note that chargEV stations only work if you have a chargEV charging card, which will cost you RM240 a year. Charging cables are not provided, so you would need to bring your very own compatible cable to use the charging station.
JOMCharge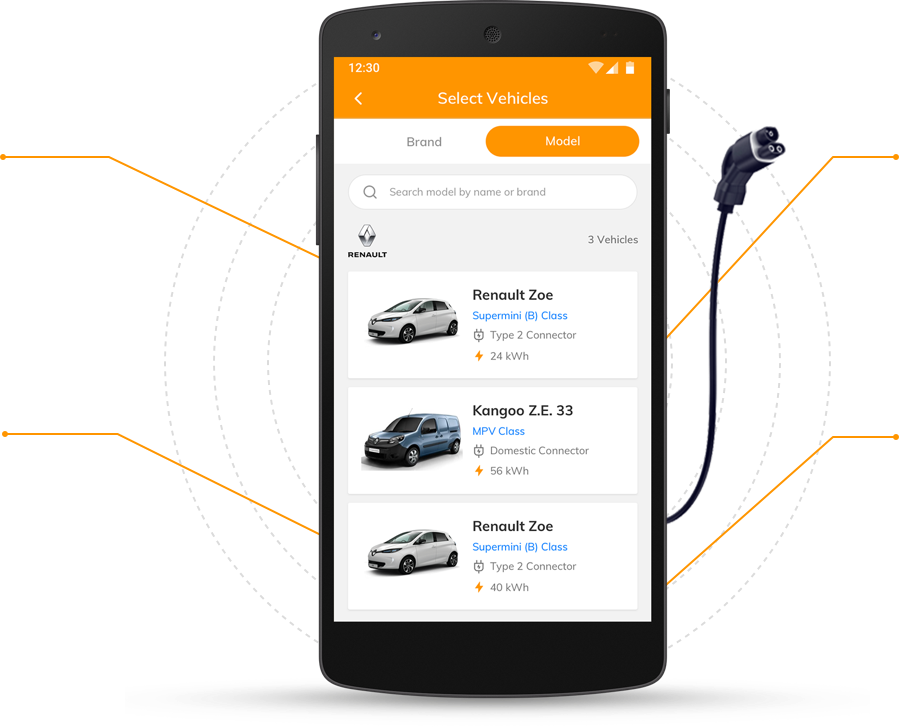 Like the chargEV app, JOMCharge is an app that enables you to identify charging stations. Unlike the chargEV app, JOMCharge will help you identify all available charging stations, including ones operated by different companies.
This is good because JOMCharge only has 23 stations currently online so availability is likely limited.
To be able to use JOMCharge's very own charging station, you will need to sign up for a JOMCharge account. After signing up and entering your credit card details at the Payment Gateway, you will need to enter the Chargepoint ID given at the charging station. Plug in your cable and Press "Start Charging" to charge, and "Stop Charging" to stop charging.
The pricing scheme is based on the charging duration and each JomCharge charger has its own respective pricing, depending on the location.
ParkEasy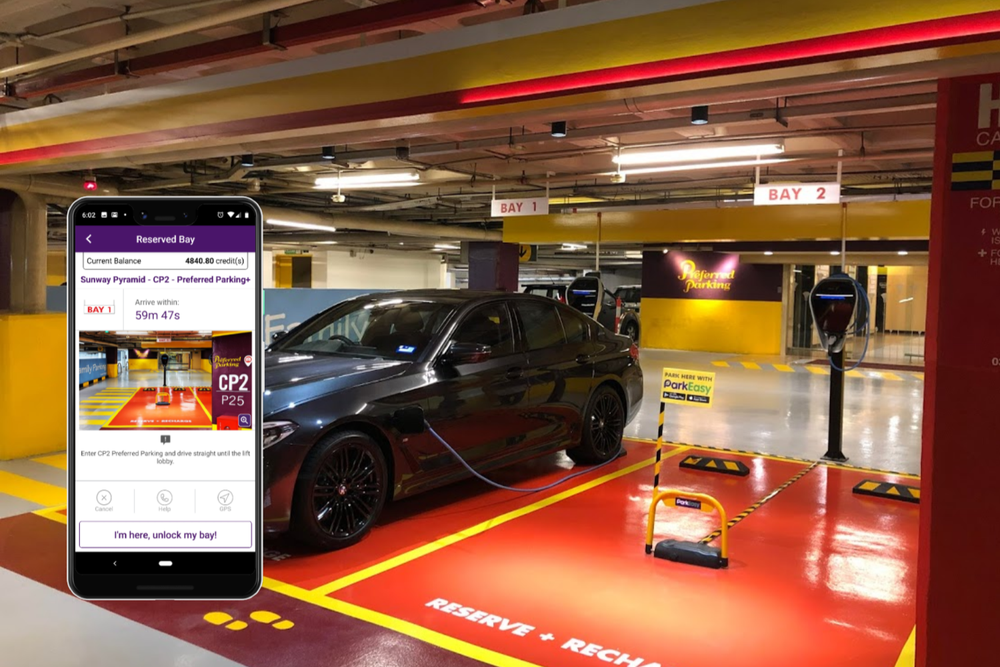 As we mentioned above, you might find that sometimes all EV charging stations are fully occupied. ParkEasy is a good way of beating the crowd as it allows you to reserve a parking bay with EV charging.
It is fully automated and easy to use. All you need to do is download the app and sign up for an account. Once completed you can start looking for a parking bay with an EV charging station and proceed to book it. Head towards the booked parking bay within an hour and use the app to unlock the barrier at the parking spot. You can then start charging for as long as you want.
Their charges vary according to the site. You can see the fees for each location by selecting the location and then the zone. The pricing table will be available immediately above the 'confirm reservation' button.
You can try ParkEasy for Free when you sign up for a new account. You will receive four free credits (or five credits if you were referred).
Park Easy is mainly located in the centre of Kuala Lumpur, so it's mostly useful for city visitors and dwellers.
A Better Route Planner (ABRP)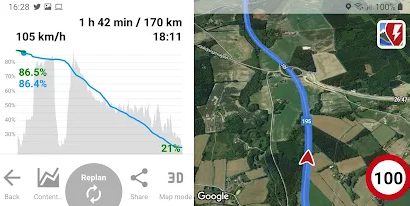 For those EV owners who are feeling adventurous and would like to take their electric vehicles beyond the city walls, the ABRP app is a must as it can help plan your route and even calculate how much battery you will have once you arrive at your destination.
The app is even clever enough to conjure up a full trip plan for you, including charge stops and trip duration.
One of the weaknesses of ABRP is that it can't tell you what the charging station rates are, nor can it help you pay for it. It can however tell you the number of lots available and what types of charging capacity they are.
PlugShare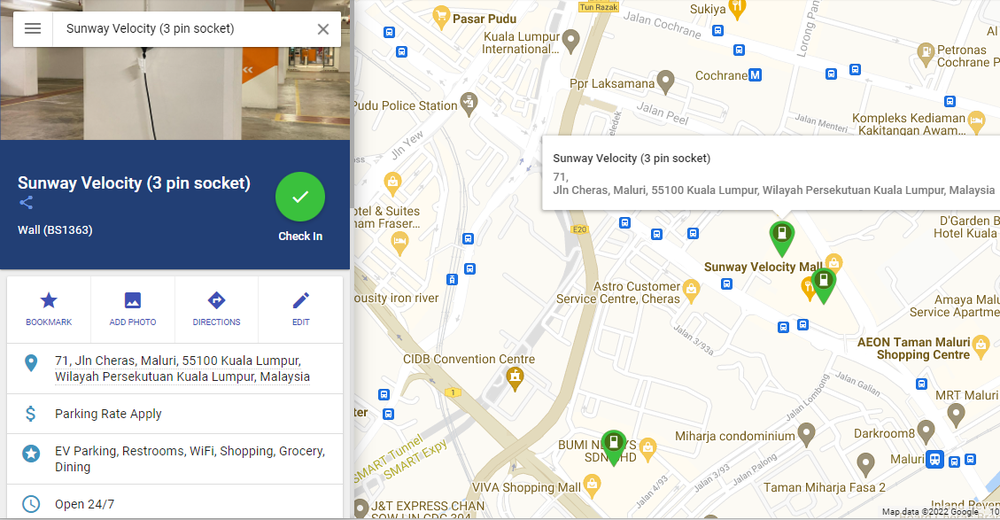 Just like Waze, PlugShare is a community-based app that guides users to public charging locations throughout Malaysia. Available for iOS, Apple Watch, Android, and on the web, PlugShare is fueled by social participation.
Not only is it useful for finding charging stations, but it can also lead you to three-pin wall sockets cause you never know when you might need to charge/ top-up your EV the old school way.
There are more apps available out there for sure, but these are a few that can be considered to be essential apps for those who plan to begin their EV journey. Do you use any or all of these apps? Are there are any more you would recommend? Let us know in the comments.
---
---
---
---
留言