How We Squeezed RM15k Extra From An Old Car's Trade-In Value
汽车专题 Last year, we reported that Volkswagen Passenger Cars Malaysia (VPCM) is putting a stop to the practice of giving heavy five-figure discounts to move their cars out of the stockyard.
"During festive seasons, there will be certain incentives given; but we definitely will not be seeing again price discounts of RM30,000 to RM40,000. Those will be out of the picture," were the words of Mr Florian Steiner, MD of VPCM.
So, when VPCM announced its Trade-In programme for the Jetta and Passat to run from January to 31 March, we needed to see for ourselves.
How Does It Work?
The Volkswagen Trade-In programme is a promotion to trade-in your old car at a higher price. An appointed used car dealer gives your car a valuation, VPCM tops in an extra amount which can be plumped into your downpayment. It is not an outright discount of the vehicle's price.
Visiting the Showroom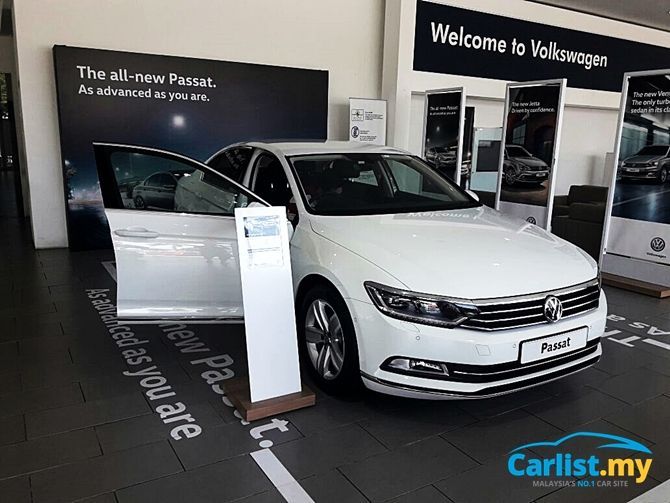 To check if there are hidden clauses which Volkswagen did not print in their advertisements, the Carlist.my team brought a mystery shopper to visit a couple of Volkswagen dealerships and hear the words of salesperson about this promotion. Two of us visited a VW showroom with a five-year-old Japanese C-segment sedan to "trade-in".
A solitary unit of the Passat was on display at the showroom floor – a 1.8 TSI Comfortline vehicle, and we made a beeline to the display vehicle after entering the premises.
We were greeted by a salesman not long after we started looking at the display car. I was observing his approach at the corner of my eye – the gentleman was middle-aged and obviously experienced in the trade. He was observing us for a couple of minutes from afar and slowly approached us, offering a courteous greeting.
After a quick rundown of the Passat's USP, prices, and variants, we asked about the trade-in programme, and pointed at the direction of our vehicle to request for an evaluation. A few Whatsapp messages bounced between him and his used car dealer before he proceeded to explain the mechanics of the promo to us.
Test Driving the Passat 1.8 TSI Trendline
After further discussion, the salesman quite eagerly invited us to take the Passat out for a test drive. As it happens, this showroom has a demo unit of the 1.8 TSI Trendline, which we have yet to evaluate in a road test.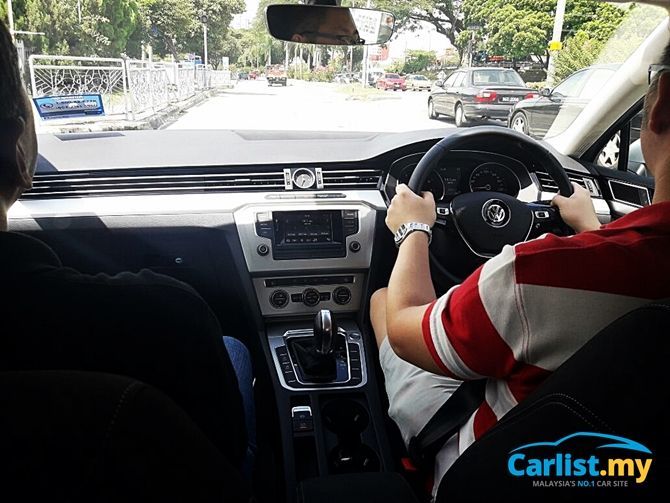 Despite being the most affordable variant in the Passat line-up (RM159,900 OTR without insurance), the Trendline model still comes with triple-zone climate control, engine push-start button, touchscreen infotainment, leather-wrapped steering with integrated audio controls, as well as all-round parking sensors.
A top up of RM20k to Comfortline trim, however, yields upsized 17-inch alloy wheels, LED headlights, leather upholstery, 12-way electric front seat adjustment, paddle shifters, keyless entry with handsfree boot opening, and Park Assist 3.0.
According feedback from our mystery shopper, whose family owns a unit of the previous-generation Passat B7, the B8 offers finer low speed throttle control. Modulation is easier at low speed with less tendency to lurch forward when the intention is merely to gently move off.
As per our earlier test drive report, the Passat 1.8 TSI, with outputs of 180PS and 250Nm driving the front wheels through a 7-speed DSG, has more than enough straight line pace to outgun comparably priced Japanese D-segment sedans.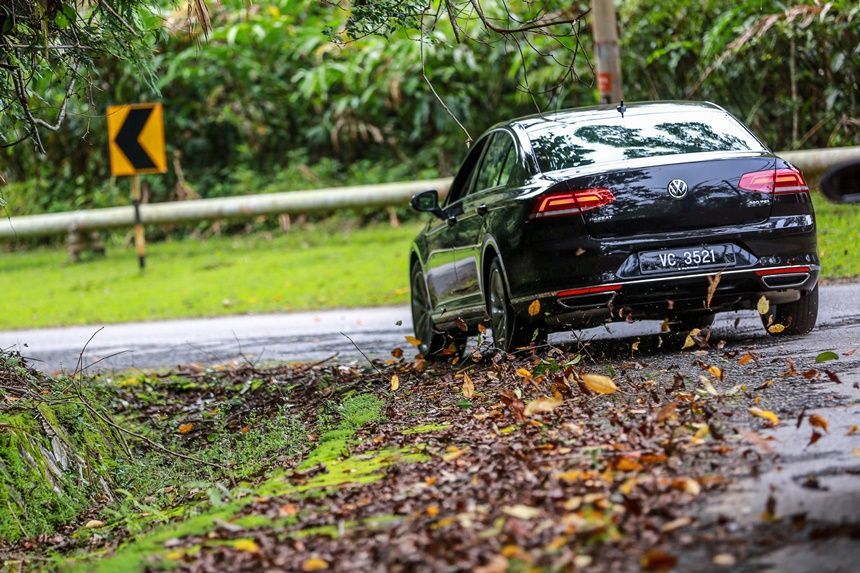 Concluding Thoughts
We were suitably satisfied with the service and professionalism of the salesman who attended to us. He was polite, responsive, and not pushy. He did not appear uncomfortably desperate to close the sale.
The dealer has yet to quote us a trade-in valuation of the car that we brought along, but we were offered up to a maximum of RM15,000 in trade-in support for both variants of the Passat 1.8 TSI (amount varies between model and variant) on top of whatever we'd be getting for our five-year-old Japanese C-segment sedan which is listing from RM59,800 to RM92,000 on Carlist.my for the same make, model, and year.
In the case of our mystery shopper's scenario, the RM15,000 trade in support more or less fully covers the required downpayment for either variants of the Passat 1.8 TSI.
A similar promo is also available for the new Jetta, details below: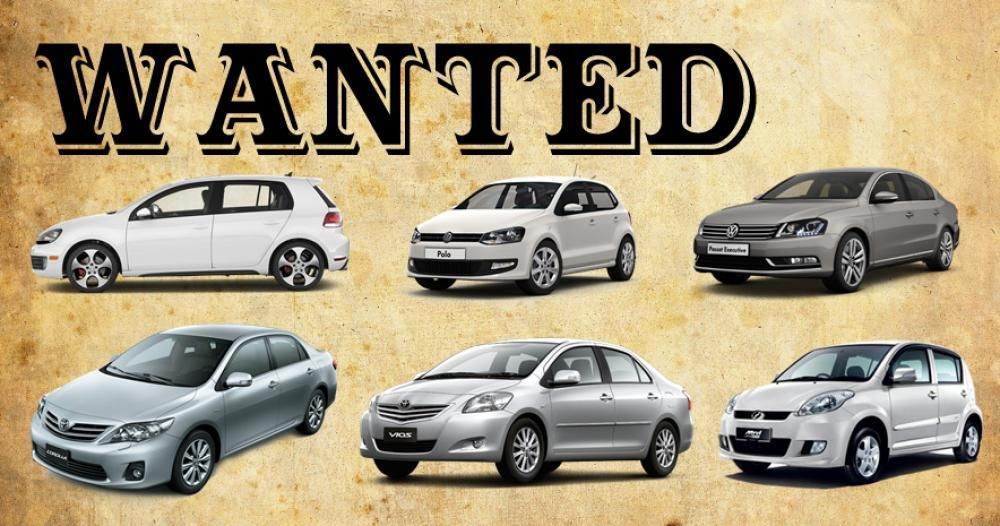 ---
---
---
留言