MPV Buying Guide: Which 7-Seater Suits You Best
购买指南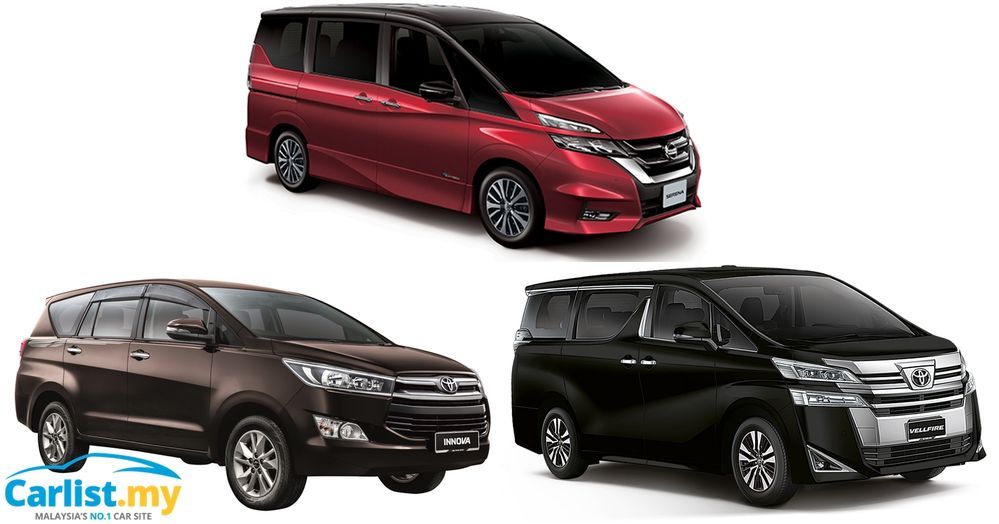 So you have a baby on the way, or your family size is expanding. You need a car with more seating capacity. But 7-seaters MPV or SUV are not just for young families. The need to ferry eldery folks with limited mobility can also be another reason, as MPVs (multi-purpose vehicles), especially ones with sliding doors, offer easier access for the elderly. Let's we looking which 7 seaters cars in Malaysia below.
---
MPV Buying Guide: Which 7-Seater Suits You Best in Malaysia
However not all 7-seaters SUV/MPV are created equal, and there is not one single MPV that is best for everyone. What's best for one family may not be best for you. It all depends on how do you intend to use the vehicle and what are your expectations from the vehicle.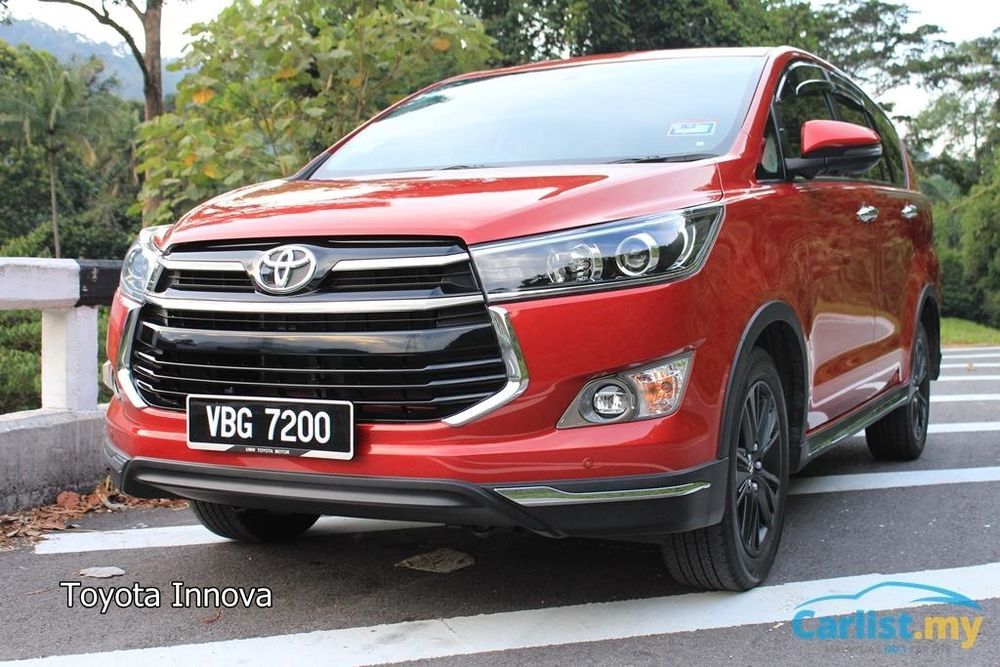 By definition, all MPVs have 3 row seats - the first being the driver and front passenger, followed by two more rows for rear passengers. The most basic question to ask yourself before buying an MPV is how often and in what situations do you intend to use the third row seats.
Surveys show that most people who buy MPVs rarely use the third row seats. For these group of customers, a smaller and more fuel efficient 5+2 seater might be a wiser purchase.
7-Seater vs 5+2 Seater
The key separator between a 7-seater and a 5+2 seater is its third row seats. A proper 7-seater will have enough legroom in the third row seats to fit adults. A 5+2 seater however, as it name implies, can only fit children. It's possible to fit adults with decent level of comfort, but only for short trips, and by short trips we mean journeys not more than 1 hour.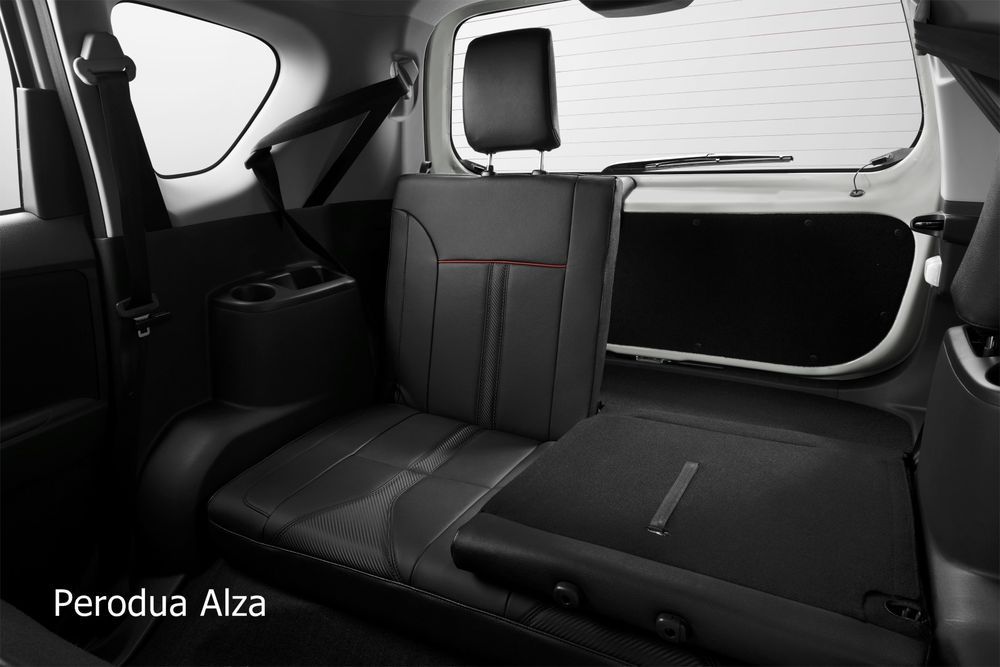 Models such as the Perodua Alza are considered as 5+2 seater, while models such as the Honda BR-V, Perodua Aruz, Proton Exora, Nissan Serena, Toyota Avanza, Toyota Rush, Toyota Sienta, and Toyota Innova are 7-seaters (or 8-seater, in the case of the Innova). As for the Proton Ertiga, this model is actually a 6-seater, as the middle passenger in the second row lacks a seat belt or lap belt.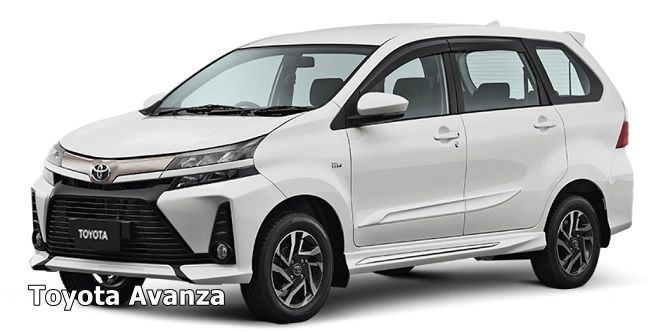 A 5+2 seater is typically smaller, more fuel efficient, plus is easier to park than a 7-seater. However, some models like the Toyota Avanza/Toyota Rush are extremely easy to park despite being a 7-seater, mainly because these models are rear-wheel driven. Most cars are typically driven by the front wheels, to allow for more space inside the cabin. However rear-wheel driven 7-seaters benefit from a very tight turning circle, making them excellent for moving into tight parking spots.
On the topic of parking, the bigger the car, the greater the need for a 360-degree parking camera.
360-Degree Camera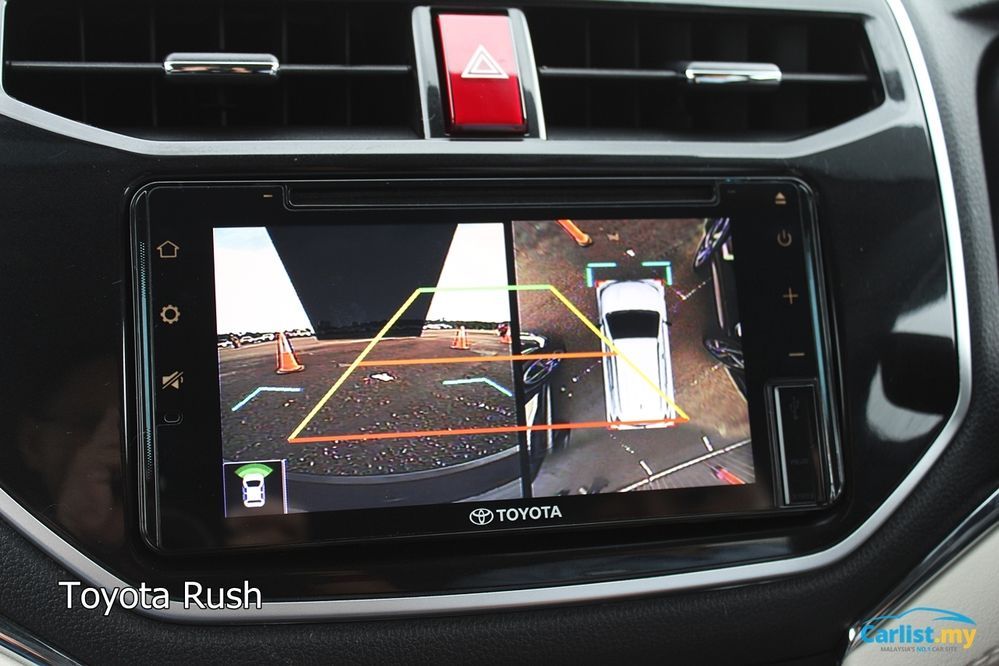 Considering that MPVs are generally larger in terms of physical size when compared to a sedan, having an MPV with 360-degree camera is an added bonus, as parents can check the MPV's surroundings to be sure that their kids are not in harm's way.
The Nissan Serena, Toyota Rush, Sienta, Innova, Alphard, and Vellfire all offer 360-degree parking camera.
7-seater SUV or MPV?
Some models like the Toyota Rush/Perodua Aruz blur the lines between SUV and MPV. Both these models are styled like an SUV, but maintained an MPV-like 7-seater interior, minus the fuel guzzling and higher maintenance cost of a four-wheel drive/all-wheel drive mechanicals of a typical SUV.

What's the difference between a Toyota Rush over a Toyota Avanza then, when both serve the same purpose? It's all down to styling preferences. Some buyers prefer the styling of an SUV, but don't want to deal with the higher running cost, keeping the proven durability of the Avanza's drivetrain.
Moving up the price point, there are several 7-seater SUVs to choose from. The Nissan X-Trail is a 5+2 seater while the Toyota Fortuner and Mitsubishi Outlander are full-size 7-seater SUVs. However, the nature of Malaysia's vehicle tax system means that SUVs are taxed slightly higher. Therefore, an equivalent 7-seater SUV is always more expensive. The Toyota Fortuner and Toyota Innova are sister cars, but the former is much more expensive.
Also, SUVs typiclly have a higher ride height, making entry and exit from the car difficult for young childern and the elderly.
Ride Height
Ride height is defined by 'ground clearance' - the vertical distance between the car's floor and the ground. Tall-riding MPVs, such as the Toyota Avanza, Toyota Rush, and Toyota Innova are useful in situations where road conditions are poor, or floods are a common occurrence.
However, with a tall-riding MPV, ingress and egress will be more challenging for families with older family members or young kids, as they would need to climb up and into the said vehicle.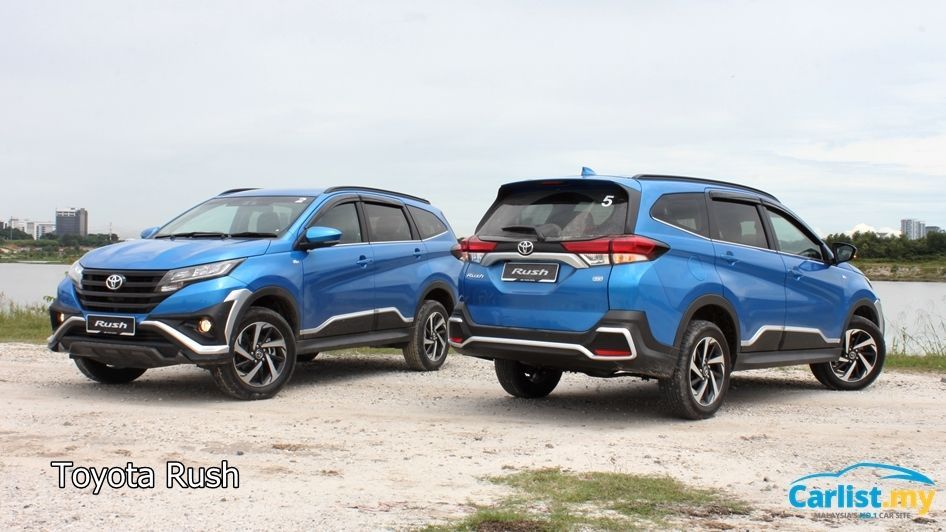 For ease of ingress and egress, a low-slung MPV would better suit these families, so models such as the Perodua Alza, Nissan Serena, and Toyota Sienta or even an Alphard would be a better fit.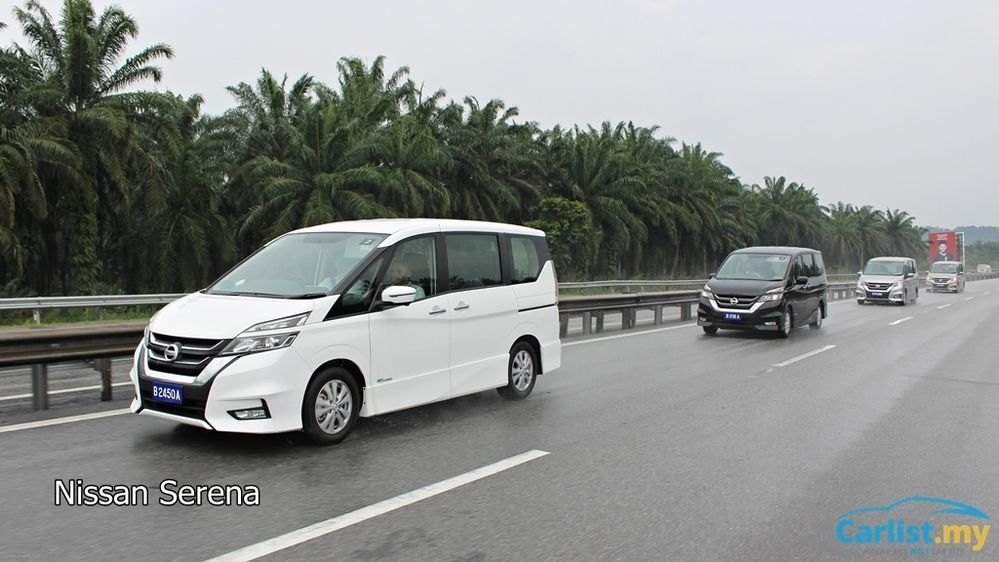 Another benefit of low-slung MPVs is that ride comfort is better than tall-riding models, as low-slung models generally offer car-like comfort levels, while tall-riding MPVs have a tendency of being bumpy through rougher road surfaces.
Ride height is also directly related to ease of loading/unloading of cargo.
Ease Of Loading And Unloading
A vehicle with a lower ride height generally means a lower boot floor, which makes loading/unloading of heavy items easier.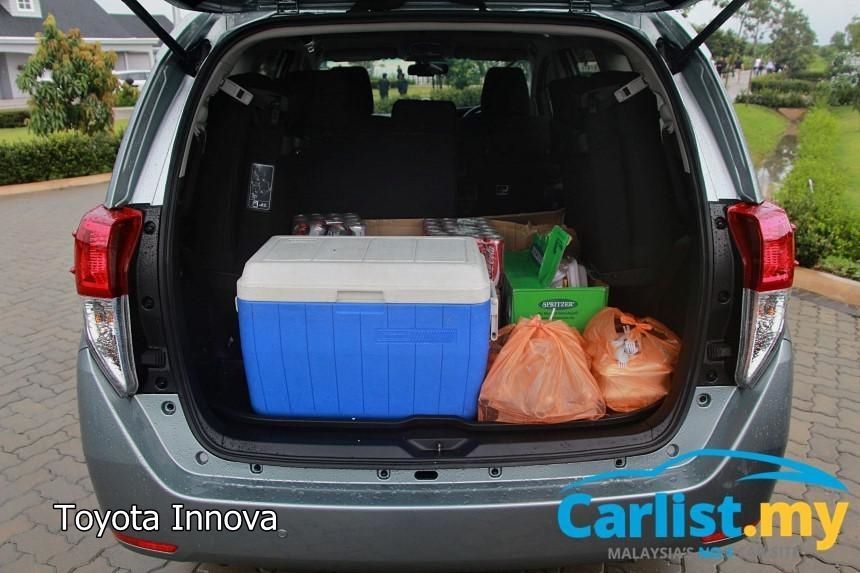 It is also worth noting that most MPVs also generally offer a larger boot aperture than an equivalent SUV. A larger boot aperture makes it easier for parents to load their child's stroller or luggage.
Note that compared to a sedan, all MPVs (and SUVs) need more space behind the car to open the tailgate. A Nissan Serena has a split opening tailgate, which allows only the upper part of the tailgate to still be accessible in tight reverse parking spots, but note that while it's easier to drop cargo inside, you will still need to open the entire tailgate to unload, else your hands can't reach the boot floor from the opening rear glass.
Access to Third Row
To enter the third row seats, users will have to climb in through the gap between the door opening and the second row seats. Some models like the Proton Ertiga, don't allow the second row seats to tumble forward, but merely tilting the seatback forward thus making access to the third row difficult.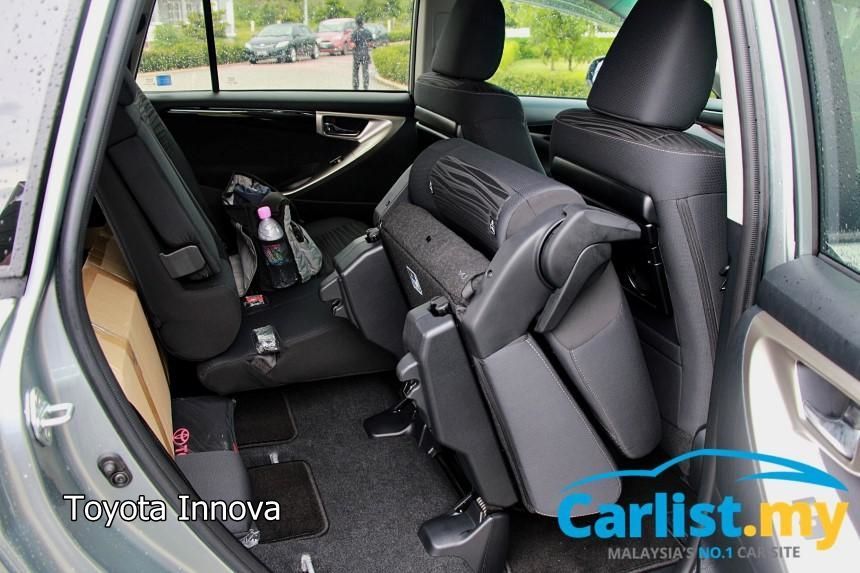 The seat's folding mechanism is also crucial. The Nissan Grand Livina for example, requires users to pull a strap upwards before the middle row seat can be released and tumble forward. An equivalent Toyota Avanza/Rush or Innova however, has a much more user friendly one-touch folding operation.
Folding of Third Row Seats
If more boot space is required, the ease of folding the third row seats is crucial. Some MPVs, like the Toyota Sienta allows the third row seats to be tucked under floor, thus maximizing its usable boot space.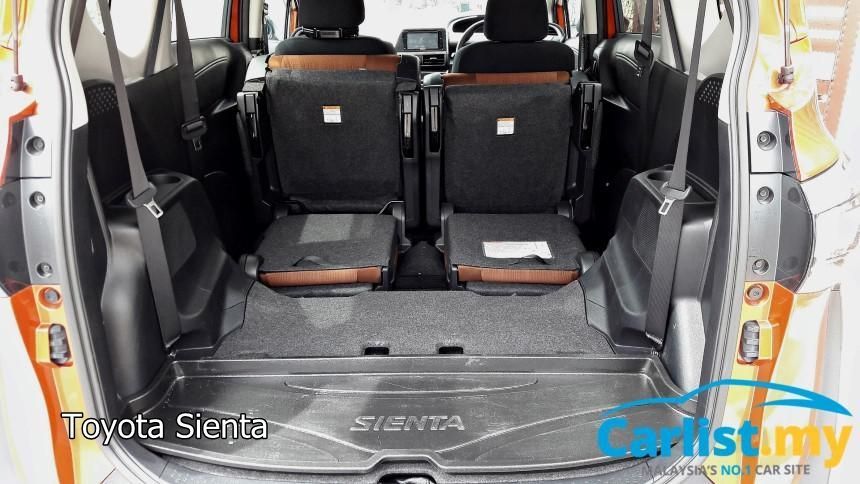 Captain Seats
Continuing on the topic of seats, one term that gets thrown around quite frequently is captain seats. Typically offered only in higher-end models like a Toyota Alphard, captain seats are now available even in the relatively more affordable Toyota Innova 2.0X variant.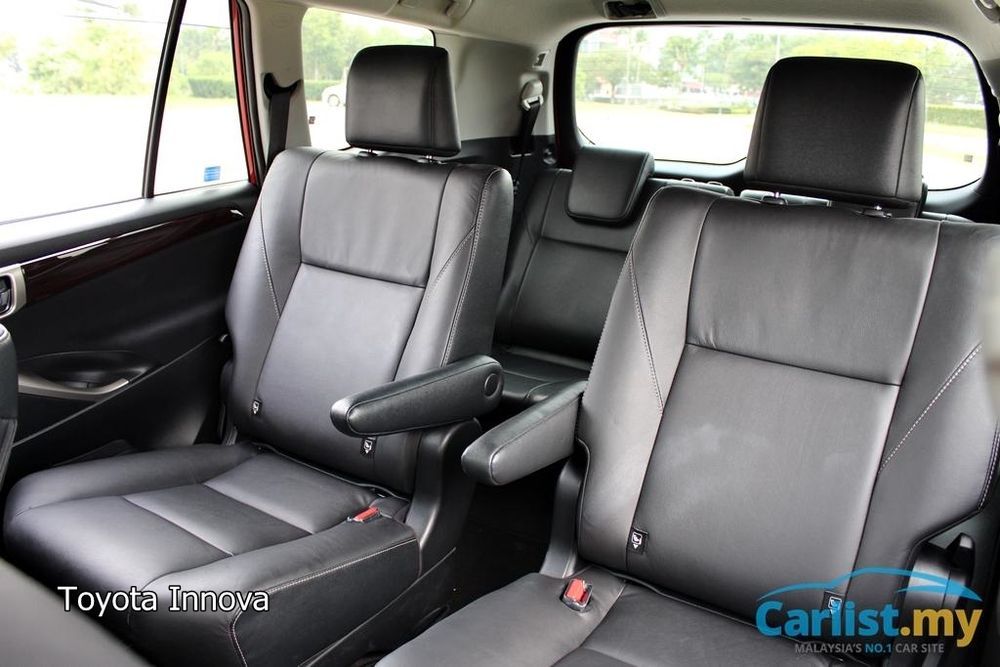 With captain seats, the second row's conventional 3-seater bench seats are replaced with pluser two individual seats. Typically this could mean that the model's seating capacity will be reduced from 7 to 6 seats, except for the Innova of course, as the standard model is an 8-seater, with three three-point seat belts in the third row.
The biggest benefit of captain seats is that access to the third row will be a lot easier, as one can walk in between the two captain seats, as opposed to having to fold the second row seats to access the back.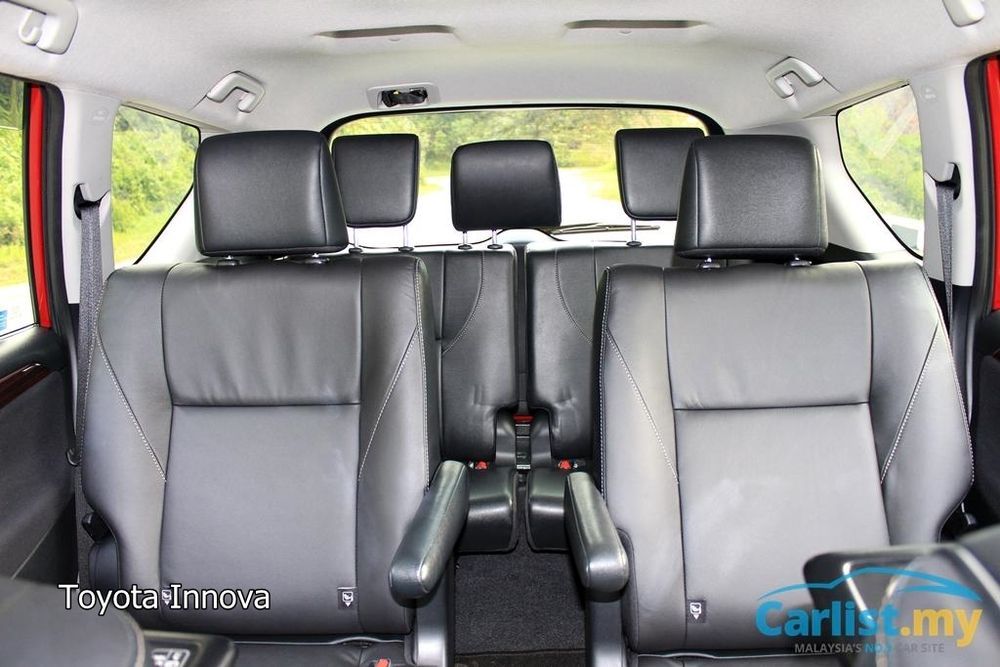 Despite offering better ease of access to the rear, captain seats may not be the best option for some parents. Depending on where you intend to install a child seat, the parent sitting on one captain will need to stretch further to attend to the child strapped in the neighbouring captain seat. Some models allow the seats to be adjusted laterally, but due to the presence of individual arm rests, there's still a fair bit of stretch to reach the child strapped in the seat beside.
Shoulder room
If you intend to put child seats, body width is something you should be looking into as child seats take up a lot of shoulder room. Unless you have triplets, it's fairly easy to fit three child seats in almost any car. Chances are, your toddlers will be of different age and different sizes of child seats will be used. To ask which car can fit three child seats abreast is not the right question, because child seats so many different sizes. The solution is to shop for a slim-type seat.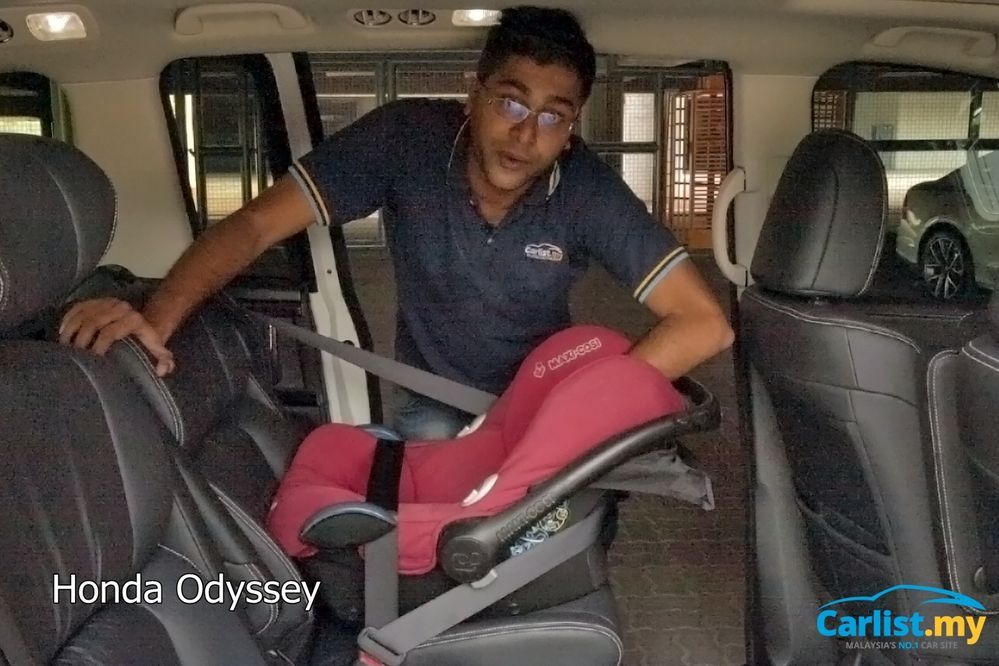 As shown in our earlier post, even a small compact sedan can fit three child seats, whatmore an MPV.
The easiest way is to measure the shoulder room (measured from the narrowest point of the car's seats) and then shop for the right child combination within it. You can also choose to do it the other way round but it wouldn't make much sense because children will outgrow their child seats in a matter of a few years.
ISOFIX Anchor Points
ISOFIX anchor points for child seats are a good feature to have but contrary to popular belief, ISOFIX do not make a child seat safer than seat belt-anchored ones. ISOFIX makes the installation process easier. In theory, it allows you to move the child seat from one car to another easier. In the real world, installing an ISOFIX child seat can take quite a while, and you will still need to loop the seatbelt around the seat.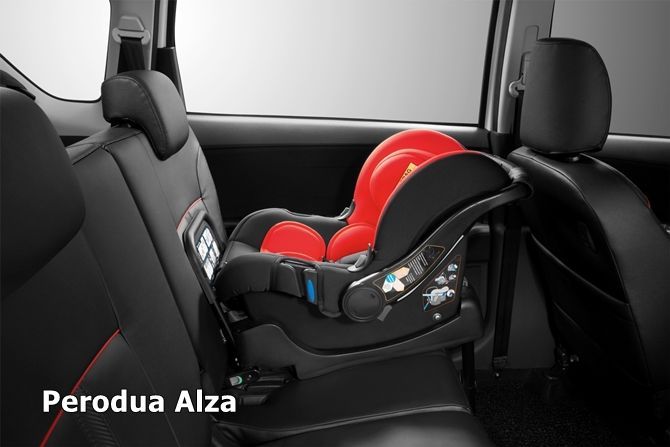 ISOFIX child seats are also a lot more expensive compared to regular child seats but like all child seats, they have expiry dates and your kid will outgrow them in a few years time. In some cases, getting multiple but cheaper seats might be a more practical option.
Rear Air Vents
Another important factor when deciding to purchase an MPV is the rear air-conditioning vents. Sure, most modern MPVs offer some form of rear air vents, but not all rear air vents are created equally.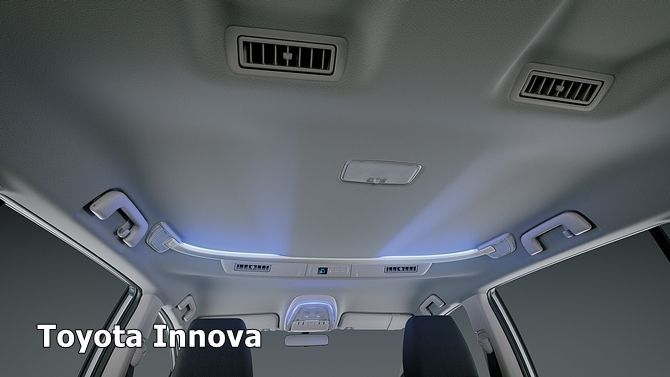 While most respectable MPVs offer a dedicated blower for the rear passengers, the Perodua Alza does not offer rear air vents, instead, Perodua redesigned the front air vents to direct air to the rear passengers.
A Toyota Innova for example, is surprisingly posh inside. You get not just additional blowers for the rear, but separate vents for the second and third row seats. There's also a cooler box in front (upper glovebox), important if you need to keep things like baby milk chilled. There's good dose of soothing ambient lightning.
Rear Seat Entertainment
Some MPVs mentioned in this article are fitted with a roof-mounted monitor that allows rear seat passengers to enjoy watching their favourite shows while on the move.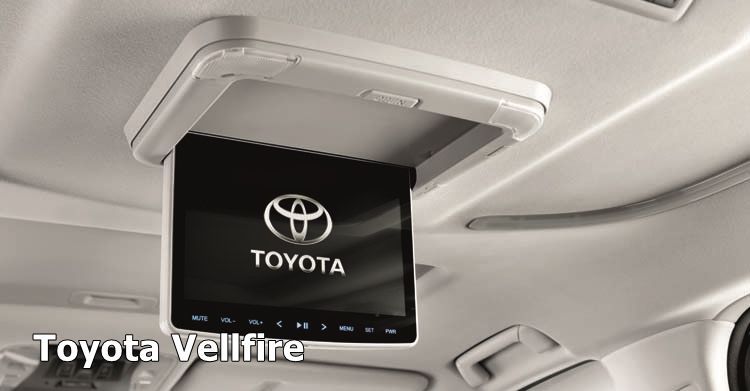 MPVs that offer such a feature include the Perodua Alza, Nissan Serena, Toyota Avanza, Toyota Alphard/Vellfire. Some as an accessory, others as standard. These days, tablets are so common so the need to spend money on rear seat entertainment is less important now.
Chances are your kid already has way too much screen time, and giving them toys might be a better option.
Sliding Doors
Last but certainly not the least are sliding doors, found on MPVs such as the Toyota Sienta, Nissan Serena, Honda Odyssey, and Toyota Vellfire/Alphard.
For the uninitiated, sliding doors can be really useful when parking in tight spots, especially shopping malls as sliding doors do not need as much width as regular doors, making egress and ingress much easier.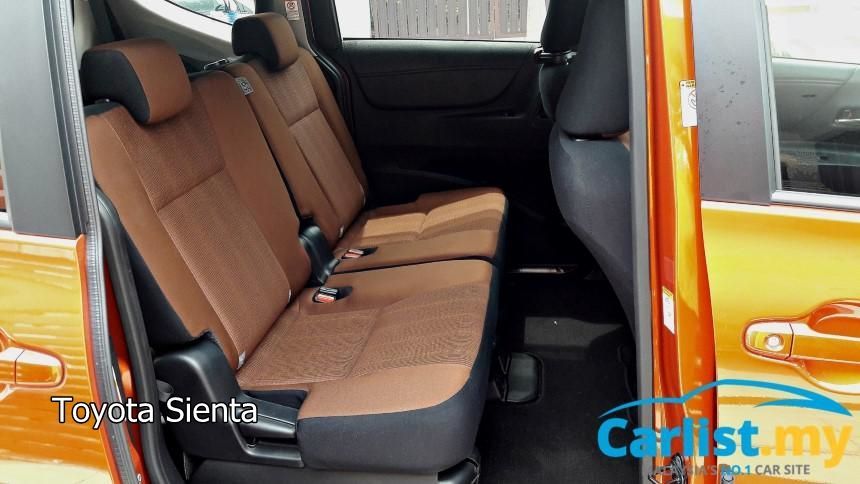 Compared to regular hinge doors, sliding doors allow you to simply walk up to your car while carrying your baby, and strapping the baby into the child seat with ease, as opposed to have to bend your body in awkward angles to gain access into the vehicle.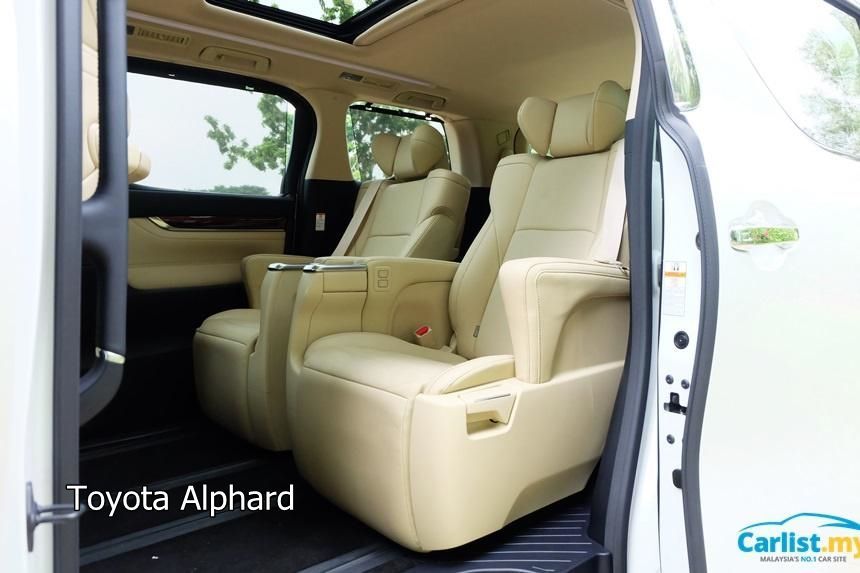 In addition to that, with sliding doors, securing and removing a child seat is much easier, as the door aperture is considerably larger than an MPV without sliding doors.
The most affordable sliding door MPV is the Toyota Sienta, which starts from around RM101k.
Vehicles with sliding doors are typically more expensive because sliding doors are heavy and require power-operated opening.
Luxury Options
But what if you need a touch of luxury in your MPV? Toyota and Honda both offer MPVs with luxurious touch in the form of the Honda Odyssey and Toyota Alphard and Vellfire.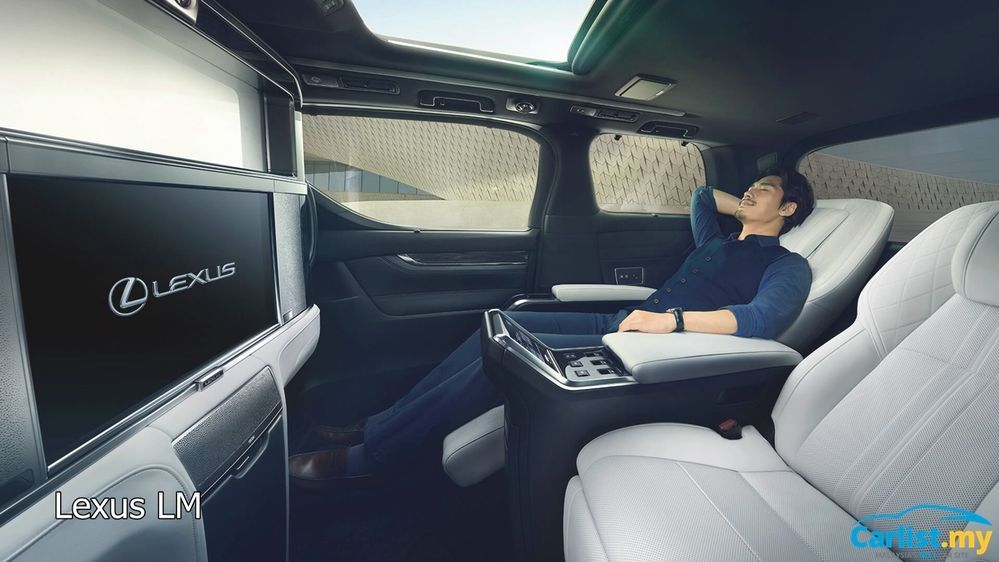 Better known as minivans in other parts of the world, these MPVs with sliding doors offer greater ease-of-use compared to an equivalent sedan, thanks to the large aperture and high hip points of the seats, which allows occupants to just step in and out of the MPV, as opposed to bending down to get inside a sedan.
It is also worth adding that a minivan's larger physical size also means that interior space will trump any equivalent sedan. These days, a Toyota Alphard/Vellfire is viewed no less than a Mercedes-Benz S-Class or BMW 7 Series. Lexus has since announced that it will be introducing a Lexus version of the Alphard.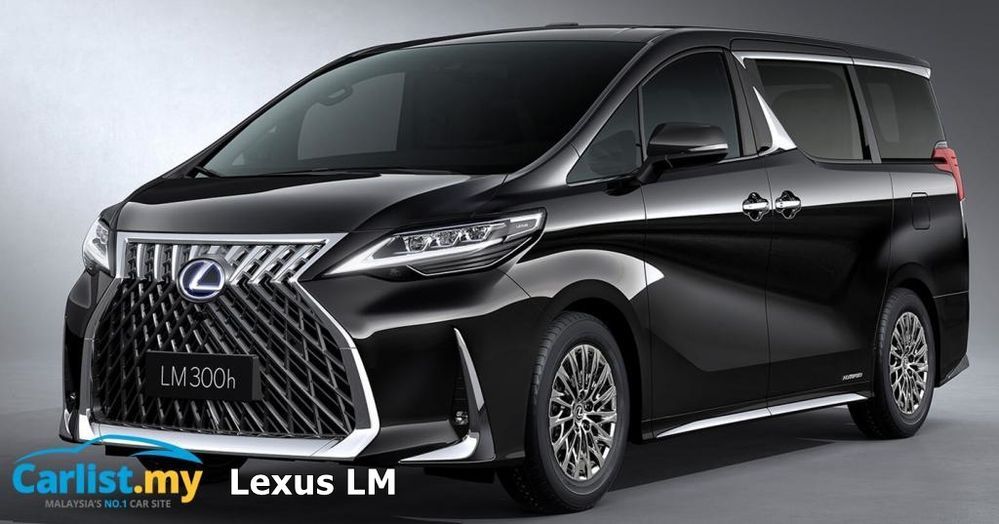 However, when it comes to ride comfort across all road conditions, a luxury sedan still trumps. A tall riding minivan, no matter how luxurious it is, will experience more vertical and lateral motion compared to an equivalent sedan.
With that said, choosing an MPV boils down to your needs - how often do you use the third row seats? Is ride height a concern?
In today's market, there is an MPV at almost every point point, from the affordable people mover all the way up to a luxury statement. It is worth keeping in mind that purchasing an MPV is not the same as purchasing a sedan, as when purchasing an MPV, practicality and utility comes up top, not driving excitement or outright performance.

Do you want to read more MPV/SUV models comparison? Here you go:-
Welcome to our Carlist.my to get your best MPV choices here. Sure there is one suits you and your family.
For more latest car news, reviews, car buying guides and videos visit us at Carlist.my Auto News.
Check out all the best new & used car deals in Malaysia at Carlist.my.
Sell your car fast with the best offer? Visit us at CarlistBid.my.
Get the latest new car promotions at New Car website now.
---
---
---
留言