MPV Mampu Milik Bawah RM100k – Honda BR-V vs Mitsubishi XPANDER vs Perodua Aruz vs Toyota Avanza vs Proton Exora
Buying Guides Terdapat banyak MPV 7-seater mampu milik yang ditawarkan di pasaran pada tanda harga di bawah RM100,000 pada waktu ini, namun MPV mana satu yang paling sesuai dan berbaloi bagi anda?
---
Semenjak diperkenalkan, Multi-Purpose Vehicle (MPV) atau kenderaan pelbagai guna ini sememangnya menjadi pilihan mereka yang sentiasa memerlukan barisan tempat duduk ketiga dalam kenderaan mereka, terutama bagi yang berkeluarga besar. Dulu, harga bagi kereta 7 penumpang tempat duduk ini agak mahal, tapi itu dulu lah. Dulu polis pun pakai seluar pendek kan? Dengan mengikuti peredaran zaman, harga MPV ditawarkan kini lebih murah dan permintaan yang diterima juga agak tinggi.
MPV sering menjadi buruan mereka yang berkeluarga kerana mampu memuatkan 7 orang. Selain menawarkan kabin yang luas dan selesa, jika terdapat hanya 5 orang dalam satu keluarga, ruangan tempat duduk belakangnya boleh dilipat bagi memuatkan lebih banyak barang. Bukan itu sahaja, reka bentuk MPV kini juga agak moden dan menarik, bukan lagi berbentuk seperti minivan semata-mata. Ditawarkan pada harga mampu milik, ini merupakan tawaran lumayan bagi mereka yang memerlukan lebih daripada 5 tempat duduk pada kenderaan mereka.
Tapi bila dah banyak sangat pilihan MPV mampu milik di pasaran, kadang-kala ia amat memeningkan kepala untuk memilih mana satu MPV terbaik bagi kegunaan anda serta ahli keluarga yang lain. Bagi menyelesaikan masalah yang membelenggu fikiran anda, kami telah menyenaraikan 5 buah MPV mampu milik di bawah harga RM100,000 yang terbaru dan popular bagi membantu anda membuat pilihan yang tepat dalam memilih MPV terbaik.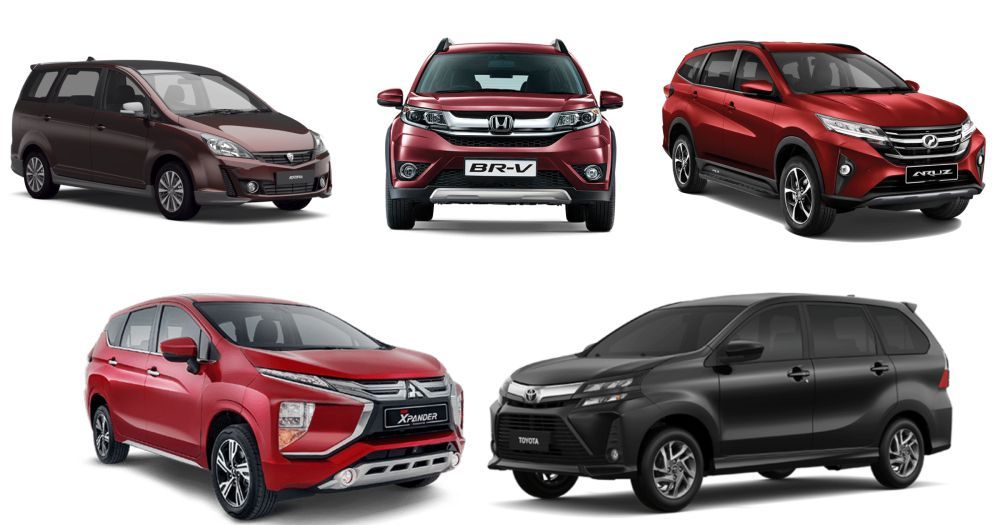 Antara MPV yang patut anda beri tumpuan adalah Mitsubishi XPANDER, Honda BR-V, Toyota Avanza, Proton Exora serta Perodua Aruz. Antara kelima-lima jentera ini, Mitsubishi XPANDER merupakan MPV yang paling terkini dilancarkan di pasaran negara ini. Meskipun ianya model baharu, namun mampukah ia mengenepikan cabaran MPV lain yang sudah bertapak di pasaran sebelumnya? Jom kita lihat.
MPV MAMPU MILIK BAWAH RM100,000

Model

Honda

BR-V

Mitsubishi

XPANDER

Toyota

Avanza

Proton

Exora

Perodua

Aruz

Harga
Bermula dari RM87k
RM91K
Bermula dari RM81k
Bermula dari RM60k
Bermula dari RM69k
Enjin
1.5-liter N/A
1.5-liter N/A
1.5-liter N/A
1.6-liter Turbo
1.5-liter N/A
Transmisi
CVT
4-kelajuan Auto
4-kelajuan Auto
CVT
4-kelajuan Auto
Pacuan
FWD
FWD
RWD
FWD
FWD

Penggunaan Bahan Api

6.5L/100km
4.8L/100km
7.7L/100km
8.3L/100km
6.4L/100km
Kuasa Kuda
118hp
104hp
104hp
138hp
104hp
Tork
120Nm
141Nm
136Nm
205Nm
136Nm
0-100km/j
12.2 saat
13.3 saat
13.5 saat
11.3 saat
16.5 saat
Tayar
16"
16"
15"
16"
17"
Dimensi (mm)

Panjang: 4,451

Lebar: 1,735

Panjang: 4,475

Lebar: 1,750

Panjang: 4,200

Lebar: 1,660

Panjang: 4,592

Lebar: 1,809

Panjang: 4,435

Lebar: 1,695

Beg Udara Kecemasan
2
2
2
2
6
Ciri Keselamatan

ABS/EBD

Kawalan kestabilan

ISOFIX

7x 3-point tali pinggang keledar

ABS/EBD

Kawalan kestabilan

Bantuan Permulaan Bukit

ISOFIX

ABS/EBD

ISOFIX

ABS/EBD

Varian Tertinggi mempunyai ESC

ABS/EBD

Bantuan Brek

VSC

ASA 2.0

Bantuan Permulaan Bukit

Kawalan Penurunan Bukit

ISOFIX
Berdasarkan perbezaan di atas, setiap MPV ini mempunyai kelebihannya yang tersendiri. Jika faktor keselamatan menjadi pilihan utama anda, maka pilihlah Perodua Aruz. Jika anda mahukan lebih kuasa dan ruang yang luas, Proton Exora. Tapi kalau anda inginkan MPV yang boleh diharap daripada segala aspek, anda mungkin akan berminat dengan Honda BR-V. Tetapi, jika anda sejenis yang mementingkan gaya serta mutu pemanduan, Mitsubishi XPANDER yang paling menonjol antara semua.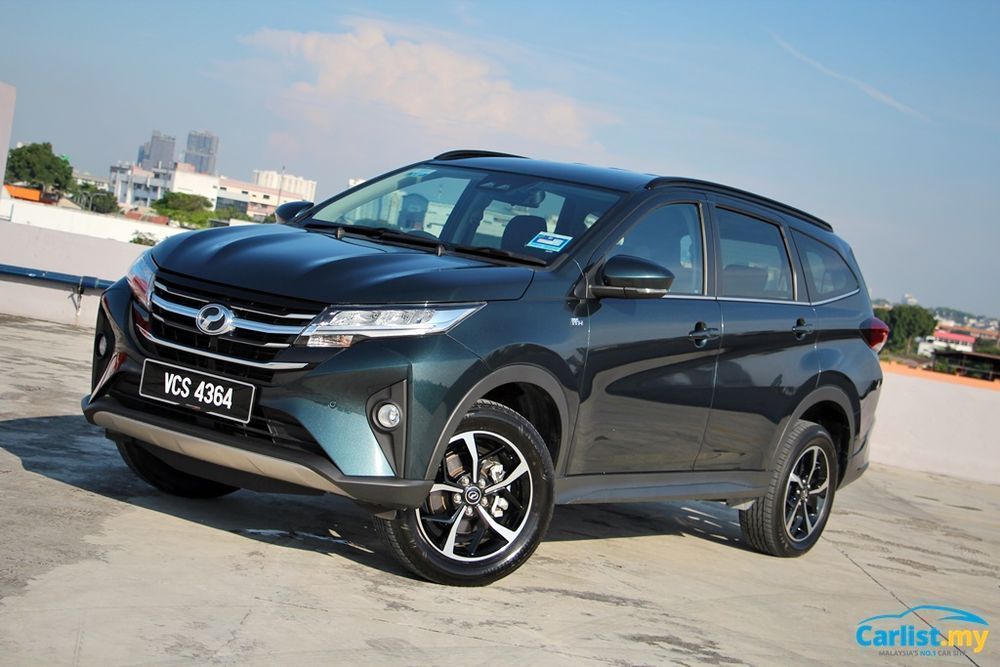 Tidak dinafikan, jika anda tengok jadual diatas dengan sekali pandang, Perodua Aruz kelihatan seperti pilihan yang baik yang boleh ada dapatkan berbanding pilihan MPV yang lain. Meskipun ianya tidaklah selaju Exora dan secantik XPANDER, namun Aruz menawarkan pelbagai tawaran menarik meliputi segala aspek termasuklah mempunyai ciri keselamatan yang tinggi. Sebagai kereta keluarga, ciri keselamatan memang sesuatu yang amat dititikberatkan. Faktor harga Aruz juga menjadikan MPV ini sebagai pilihan menarik bagi sesebuah keluarga. Berdasarkan jadual, harga Aruz merupakan harga kedua termurah selepas Proton Exora dengan harga bermula RM60,000.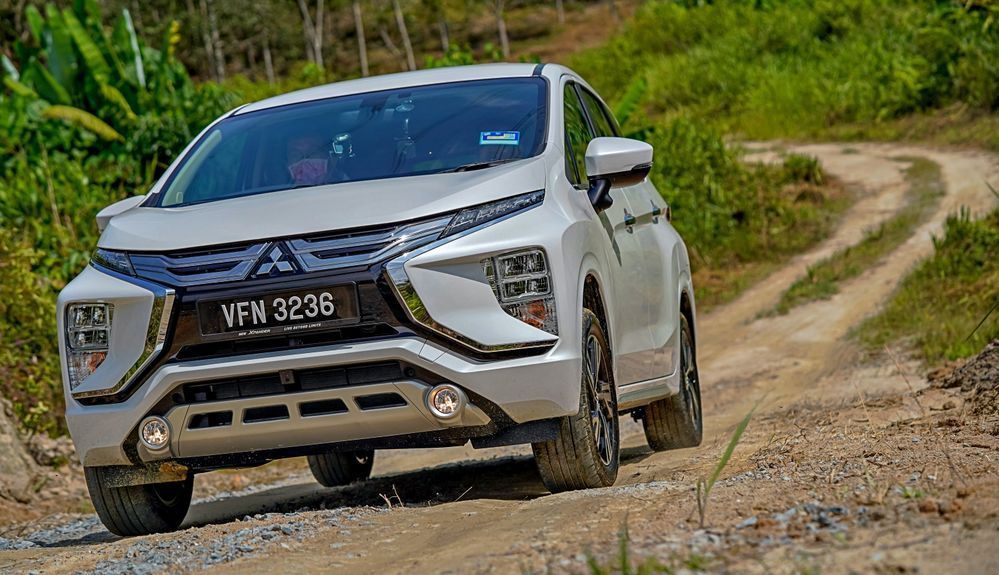 Walaubagaimanapun, anda tidak seharusnya membeli sesebuah kenderaan berdasarkan spesifikasi yang ditawarkan di atas kertas kerana terdapat elemen-elemen yang penting terhadap kereta yang tidak boleh dijelaskan di atas kertas. Apa boleh buat, citarasa manusia lain-lain. Sebagai contoh, meskipun Mistsubishi XPANDER tidak memiliki ciri keselamatan yang menyeluruh seperti Aruz, namun reka bentuk luarannya yang serba garang dan moden pasti menundukkan banyak hati para pembeli setelah melihat sendiri gergasi ini secara depan-depan. Penting juga untuk pandu uji kesemua model ini terlebih dahulu bagi mengetahui cacat cela serta kadar kesesuaian model tersebut pada pemandu serta penumpang.
Yang penting, nak beli kereta kenalah buat kajian dan penyelidikan sikit. Nak beli kereta ni bukan macam beli ikan sebab kalau dah tersilap beli, naya nak tanggung beban hutang. Kalau masih tak tahu mana nak pilih, lihat sahaja video review kereta di Facebook serta Youtube Carlist.my atau sertai group Cartell by Carlist di Facebook sekarang untuk berhubung serta bertukar pendapat bersama komuniti pengguna serta peminat kereta di negara ini.



Welcome to our Carlist.my to get your best MPV choices here. Sure there is one suits you and your family.
For more latest car news, reviews, car buying guides and videos visit us at Carlist.my Auto News.
Check out all the best new & used car deals in Malaysia at Carlist.my.
Sell your car fast with the best offer? Visit us at CarlistBid.my.
Get the latest new car promotions at New Car website now.
---
---
---
---
Comments