Perbandingan MPV 7-Tempat Duduk Mampu Milik Di Malaysia
Buying Guides Adakah Perodua Alza 2022 merupakan MPV 7 tempat duduk terbaik yang boleh dibeli berdasarkan harga yang ditawarkan berbanding MPV 7 tempat duduk lain di Malaysia?
---
Susulan berita berkenaan MPV baharu Perodua Alza 2022 yang telah menerima lebih 30,000 tempahan, adakah ia bermaksud ketika ini Perodua Alza merupakan MPV yang paling berbaloi untuk dimiliki berbanding pencabarnya yang lain?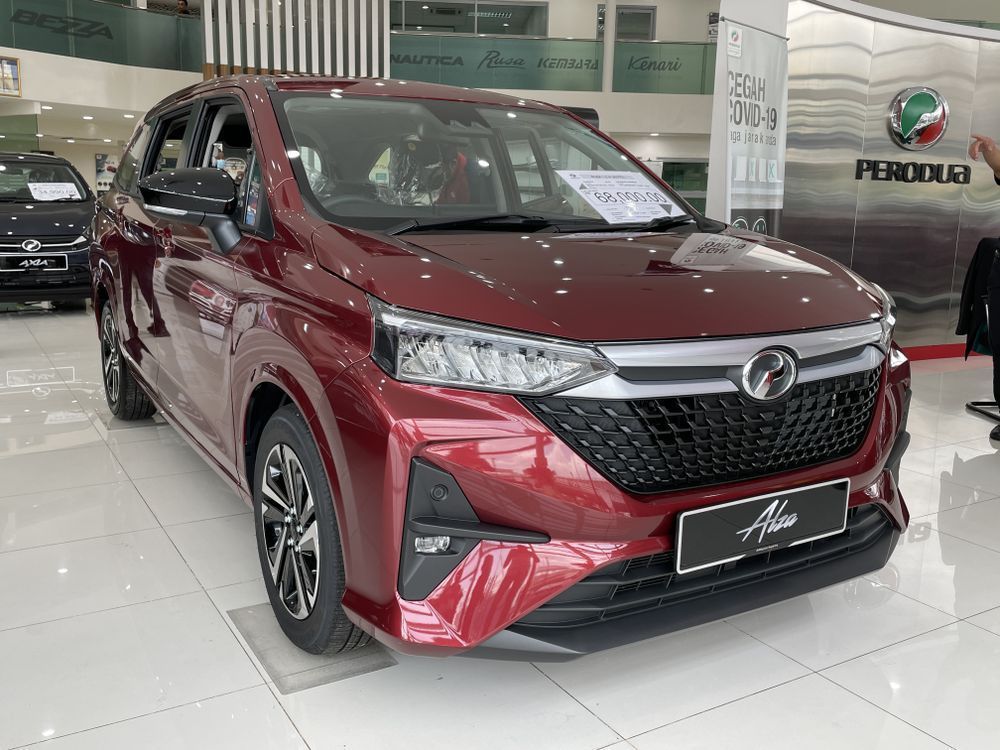 Kami senaraikan beberapa MPV 7 tempat duduk di bawah RM100,000 bagi mereka yang sedang mencari kenderaan sesuai untuk kegunaan seisi keluarga.
MPV 7-Tempat Duduk Mampu Milik
Model
Mitsubishi Xpander
Honda BR-V 1.5 V
Perodua Alza AV
Toyota Veloz
Proton Exora Premium
Harga

RM96,800

RM97,700

RM75,500

RM95,000*

RM66,800

Panjang (mm)

4,475

4,457

4,425

4,475

4,610

Lebar (mm)

1,750

1,735

1,730

1,750

1,809

Tinggi (mm)

1,730

1,677

1,670

1,700

1,691

Jarak Roda (mm)

2,775

2,662

2,750

2,750

2,730

Enjin dan Output

1.5L MIVEC DOHC

105 PS & 141 Nm

1.5L SOHC i‑VTEC

120 PS & 145 Nm

1.5L 2NR-VE DVVT-i

106 PS & 138 Nm

1.5L 2NR-VE DVVT-i

106 PS & 137 Nm

1.5L Turbo DOHC VVT

103 PS & 205 Nm

Transmisi

4-Kelajuan Automatik

CVT

CVT

CVT

CVT

Saiz Tayar

205/55 R16

195/60 R16

195/60 R16

205/50 R17

205/50 R16

Pacuan

FWD

FWD

FWD

FWD

FWD

Ciri Keselamatan

2 airbags

ABS, EBD, BA

Traction Control

Hill Start Assist

All-Round Monitor

Driving Video Recorder

Parking Sensors

2 airbags

ABS, EBD, BA

Vehicle Stability Assist

Traction Control

Hill Start Assist

Reverse Camera and Sensors

6 airbags

ABS, EBD, BA

Vehicle Stability Control

Traction Control

Hill Start Assist

Digital Driving Recorder

360 camera

Auto Brake Hold

Perodua Smart Drive Assist: (Adaptive Cruise Control, Lane Departure Warning and Prevention, Pre-Collision Warning and Braking, Blind Spot Monitor, RCTA, Adaptive Driving Beam)

Toyota Safety Sense (TSS)

Pre-Collision System

Adaptive Cruise Control

Auto Hold

2 Airbags

ABS, EBD, ESC

Rear Parking sensors

Reverse Camera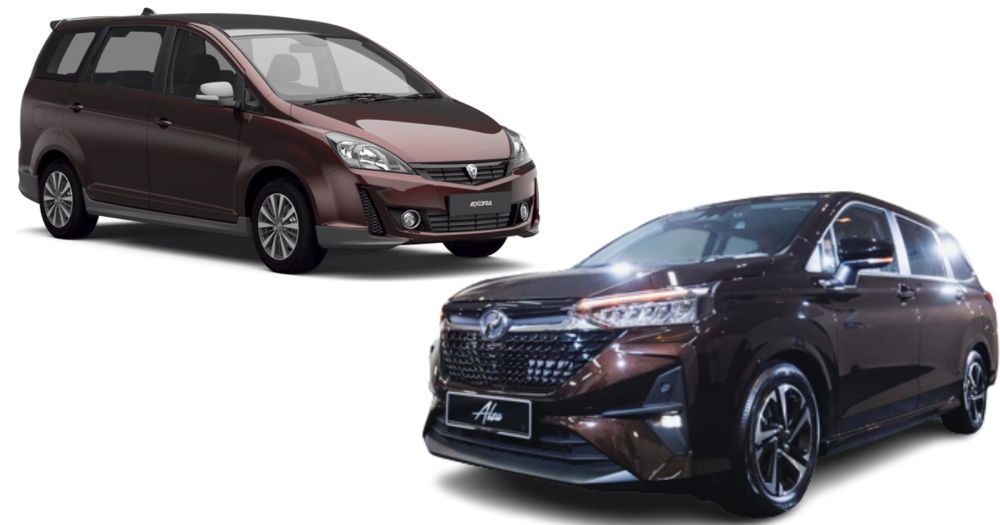 Harga
Jika melihat dari kedudukan harga MPV keluaran nasional, Alza dan Exora muncul sebagai pilihan mampu milik terbaik antara yang tersenarai. Walau bagaimanapun, Proton Exora merupakan model MPV lama yang tidak dipenuhi dengan teknologi keselamatan aktif yang terkini.
Sementara itu, Alza yang berkongsi platform DNGA yang sama seperti Toyota Veloz pula dilihat pilihan yang terbaik dari segala segi memandangkan ia memiliki ciri-ciri yang hampir sama dengan Veloz, namun dijual kira-kira RM19,500 lebih murah berbanding model Toyota itu.
Saiz
MPV 7 tempat duduk seharusnya mempunyai ruang yang besar dan selesa di bahagian penumpang. Dari segi lebar dan panjang, agak mengejutkan kerana Exora muncul sebagai juara. Namun angka tersebut tidaklah melambangkan keluasan dan keselesaan dengan tepat di dalam kabinnya kerana ia bergantung pada rekaan serta kualiti binaan.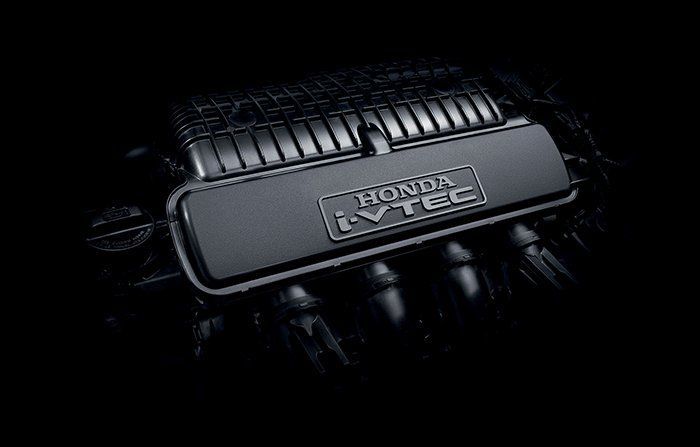 Output Enjin
Meskipun enjin i-VTEC pada Honda BR-V menghasilkan output tertinggi dengan 120 PS, namun kadar tork maksimumnya tidaklah sehebat enjin turbo pada Exora yang menghasilkan sekitar 205 Nm. Kesemua MPV yang disenaraikan menggunakan transmisi CVT, kecuali Xpander yang menggunakan transmisi 4-kelajuan automatik.
Ciri Keselamatan
Tidak dinafikan, ciri keselamatan yang ditawarkan pada Alza dan Veloz adalah ciri yang paling termaju dan terkini. Berbanding MPV lain, hanya Alza sahaja yang dilengkapi dengan 6 airbag serta ciri Perodua Smart Drive Assist seperti Toyota Safety Sense (TSS). Meskpun Toyota belum menjelaskan ciri lengkap TSS bagi Veloz untuk pasaran Malaysia, namun sudah pasti ia bakal menyamai ciri keselamatan pada Alza.
Kesimpulan
Kesimpulannya, hanya Exora dan Alza sahaja yang dijual pada harga di bawah RM80,000 sementara kesemua pencabar lainnya berada pada lingkungan RM95,000 ke atas. Jika anda mencari MPV termurah, Proton Exora memang pilihan terbaik, namun harus diingatkan bahawa ia merupakan model lama jika nak dibandingkan dengan MPV lain yang disenaraikan.
Ini sedikit sebanyak membuatkan Perodua Alza sebagai MPV terbaik dari segala segi berdasarkan harga serta ciri-ciri yang ditawarkan memandangkan ia masih baru dilancarkan. Walau bagaimanapun, untuk mendapatkan perbezaan sebenar untuk antara MPV yang disebutkan ini, pastikan anda pandu uji kesemua model ini terlebih dahulu sebelum membuat pilihan.
---
---
---
Comments