Best MPVs Of 2020: Options For Your Next Family Workhorse
Buying Guides You might not realise it, but an MPV ('multi-purpose vehicle' - a pretty generic acronym) might be the perfect 'car' for your needs. It's gone under several different names over the past decades but has always remained straightforward in its intent: to shove as many people and cargo into the least amount of vehicle possible, comfortably.
---
It's no surprise, then, that they've been the go-to for families over multiple decades as nothing else on four wheels provides this much flexibility and practicality in the same easy to live with package. However, they are perhaps the most furthest removed from any 'driving pleasure'. Add to that, the prevalence of the common or garden variety MPV has declined somewhat due to both the increasing popularity of the SUV and the shrinking size of the average middle-class family.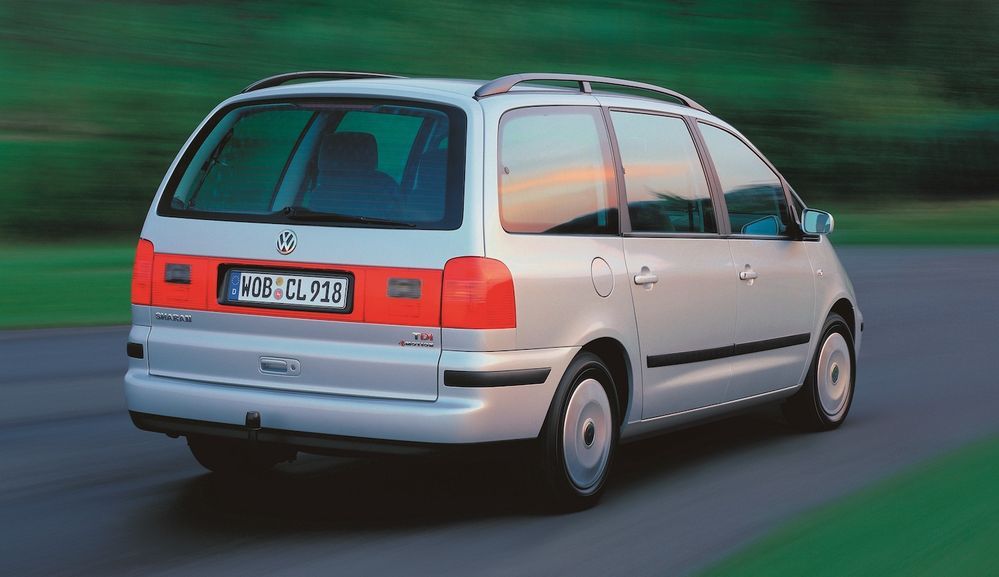 Most households in urban areas already have multiple cars to meet the needs of independent transportation, and there are fewer occasions where the typical 7 seats in an MPV will be called upon and filled. For the rest of it, usually 5 seats will do just fine, and most of us have cars with four doors that fit that bill.
That might not last forever, though, because when you tip over that threshold for whatever reason and start to actually require more than 5 seats, that need is usually quite a critical one. Luckily, the MPV answers that call, and does so with so much more competence over other vehicle types. So, in 2020, what are your options: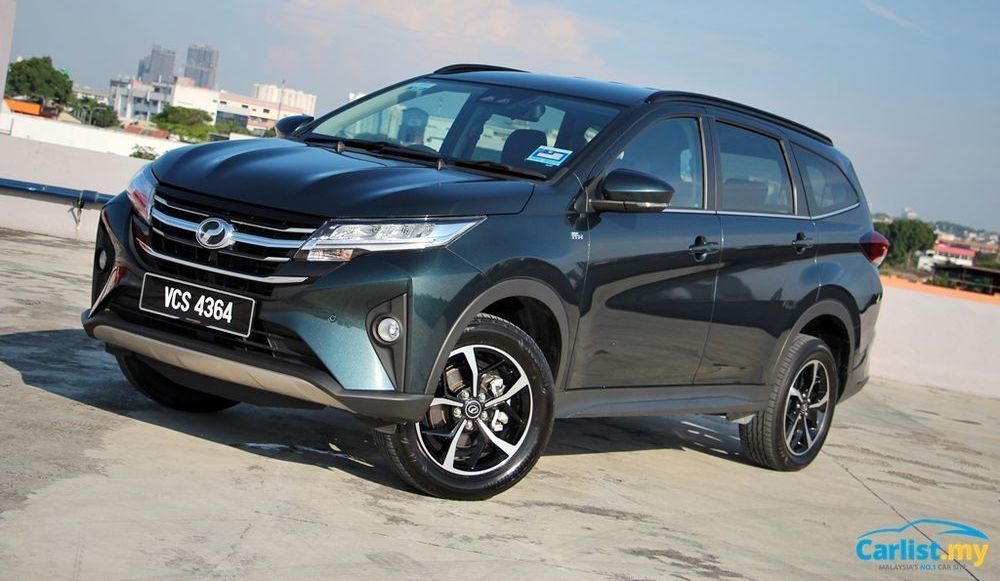 Perodua Aruz
Our favourite second national automaker has finally delivered a sequel (of sorts) to the now-classic Perodua Rusa, which just happens to look and feel exactly like a Toyota Rush - must just be a coincidence.
With prices starting under the RM70,000 mark, it's the least outlay for a true seven seater. Despite its marketing, the Aruz is a true MPV despite some marketing gimmickry to suggest otherwise.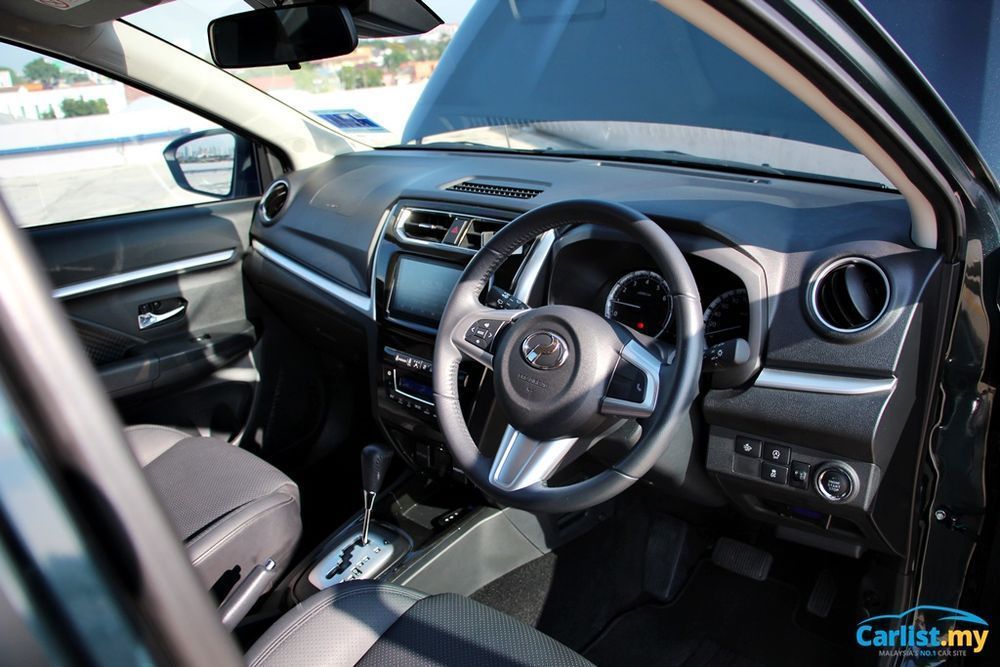 Those SUV touches might give earn it some extra points in the looks department, but that extra ride height doesn't help it on the road, leading to some disconcerting instability at higher speeds and makes it generally more tedious to get in and out.
It doesn't have a lot of toys but covers the essentials nicely, especially for the price next to its closest rival the Toyota Avanza. Elsewhere, the 1.5-litre four-cylinder engine is shared with the Myvi and is pretty frugal on fuel, but with only 100hp and 133Nm, will inevitably struggle under a full load of occupants and their luggage.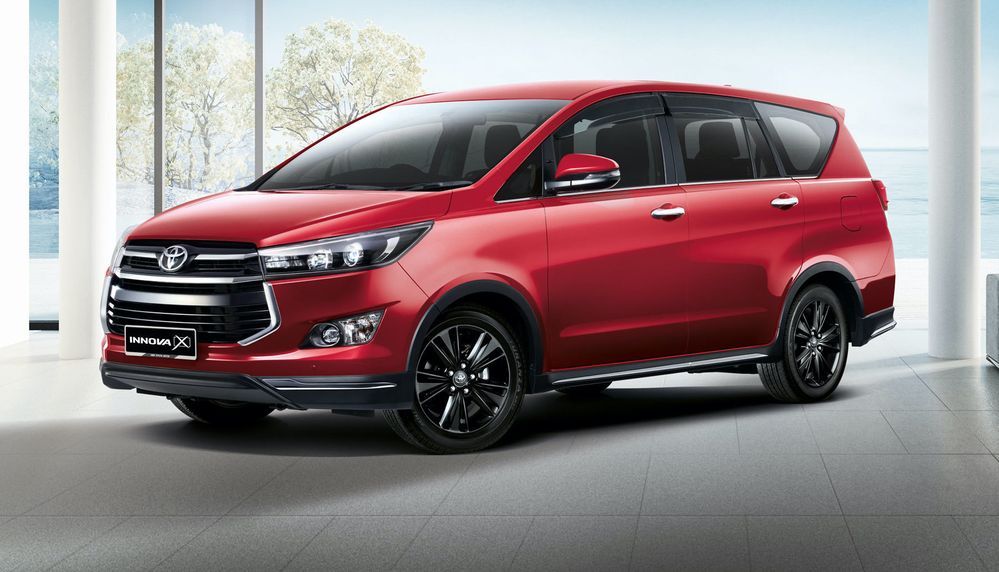 Toyota Innova
There are two MP from Toyota on sale at the moment, but the Innova isn't one of them. Thanks to a two-seat Captain's Chair configuration for the second row, it is definitely in a tier above in terms of its sheer luxury - this thing offers comfort levels close to an MPV worth double the price, but starts at just RM110k.
Because of its body-on-frame chassis shared with the HiLux, its packaging and larger footprint on the road means third row passengers have more room and feel less like second class occupants, though it does mean its doesn't have a particularly sophisticated ride. And a nice little byproduct of that means the Innova is the only MPV here that's rear-wheel driven.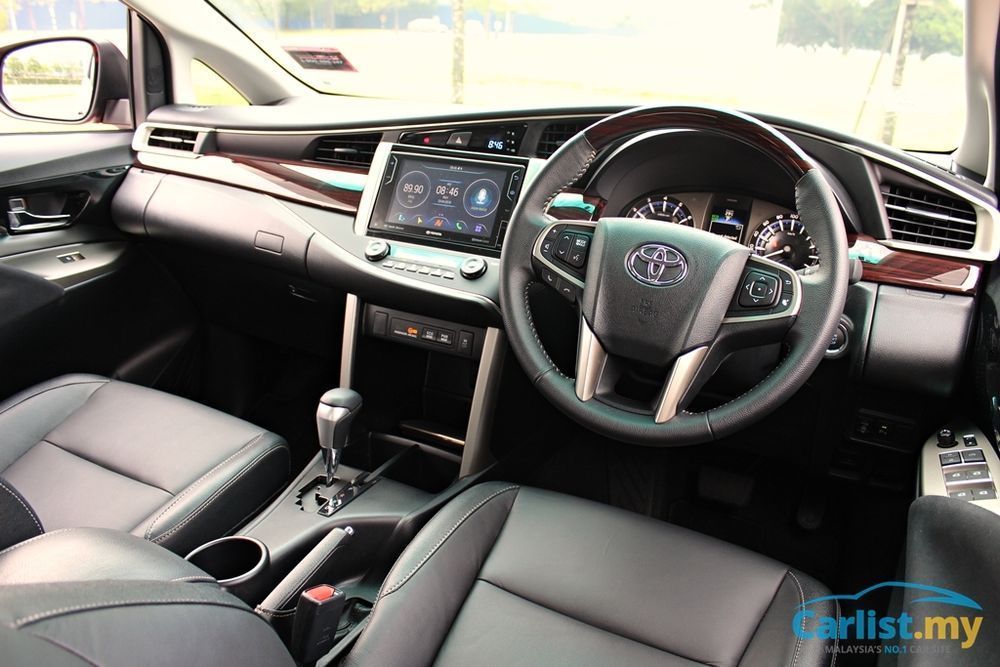 Toyota has clearly put in a lot of effort to maximise the price-to-plush ratio here, but the benefits need to be experienced (meaning…Test Drive) to be fully appreciated. The seats aren't leather but are nicer to sit in as a result and there's even ceiling-mounted air conditioning vents. If you can spare it, the Panoramic View Monitor is also worth paying extra for.
As my colleague Gokul has summarised, you can't help but draw comparisons between the Innova and the much more luxurious (and expensive) Alphard. It's as though Toyota has distilled the essence of a class-leading MPV and are selling it for a quarter of the price.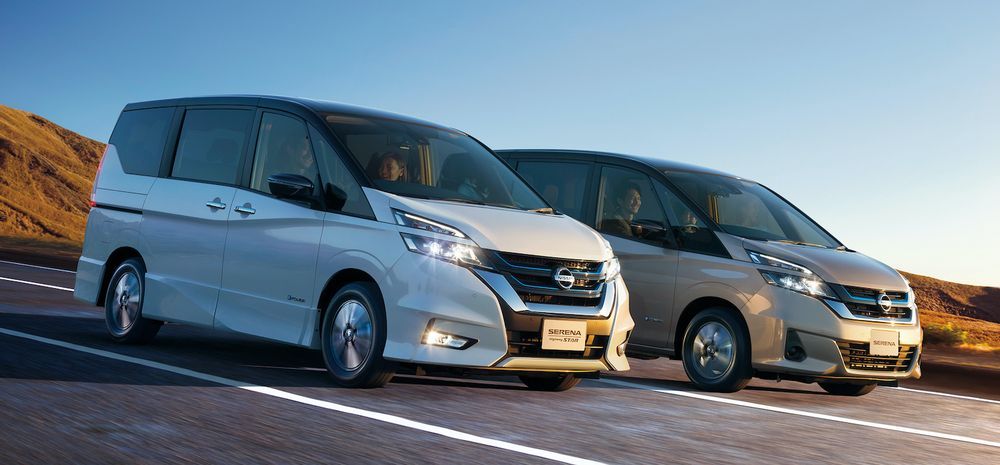 Nissan Serena
Refreshingly, the Serena is completely unapologetic about being an MPV. In fact, it's wears that label as a badge of pride. You could even knock the Innova for attempting to piggy back off the same lousy SUV tropes the Aruz uses with its useless plastic cladding that advertises nothing but poor taste.
At the expense of beauty, the Nissan is boxy for good reason: to maximise interior space - all other criteria be damned. So, for the price (starting at RM133k), there's nothing on sale today that truly provides a cabin quite as airy and expansive as this. However, technically, the Serena only has 6 seats instead of the usual 7, like the Innova we covered earlier.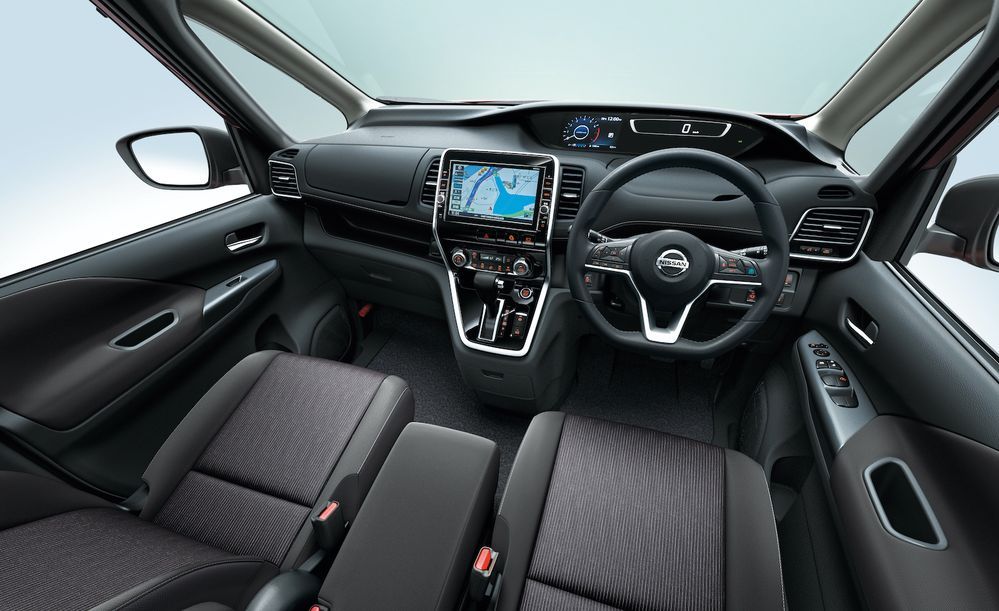 There's a generous amount of safety, tech, and MPV-specific convenience features that make the Serena a truly tempting proposition for those in the market such as power sliding side doors, dual-zone climate control, and a split-opening rear hatch which can be an invaluable once you get used to it, especially when you realise just how much space there is with the 3rd row seats folded.
ETCM only offers the Nissan Serena here with a sole powertrain option being a 2.0-litre naturally aspirated motor. Their S-Hybrid system might not quite be as effective as it's marketed to be, but it does give petrol engine a helping of low-RPM response and improved fuel economy. After all, you've forfeited your hunger for performance and much of your masculinity when you transitioned to an 'MPV person'….right?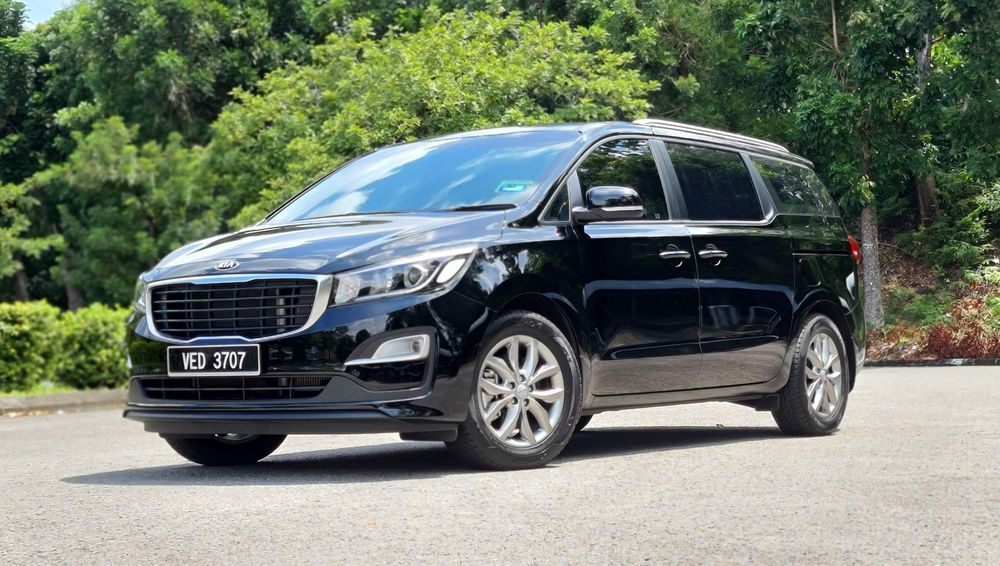 Kia Grand Carnival
The South Korean interpretation of an MPV still wants some lingering intimidation factor around it when it sails down a road. Given its sheer size and capacity to seat up to 11 occupants in a certain seat configuration, it's tough to argue why it doesn't deserve it.
With its B-,C-, and D-pillars designed to be discreet, the roof is made to appear floating above an uninterrupted glass house, better accentuating its 18-inch wheels. Kia wanted the Grand Carnival to be stylish but not sacrifice on its people moving ability, warranting the inclusion of a 2.2-litre turbodiesel under the bonnet.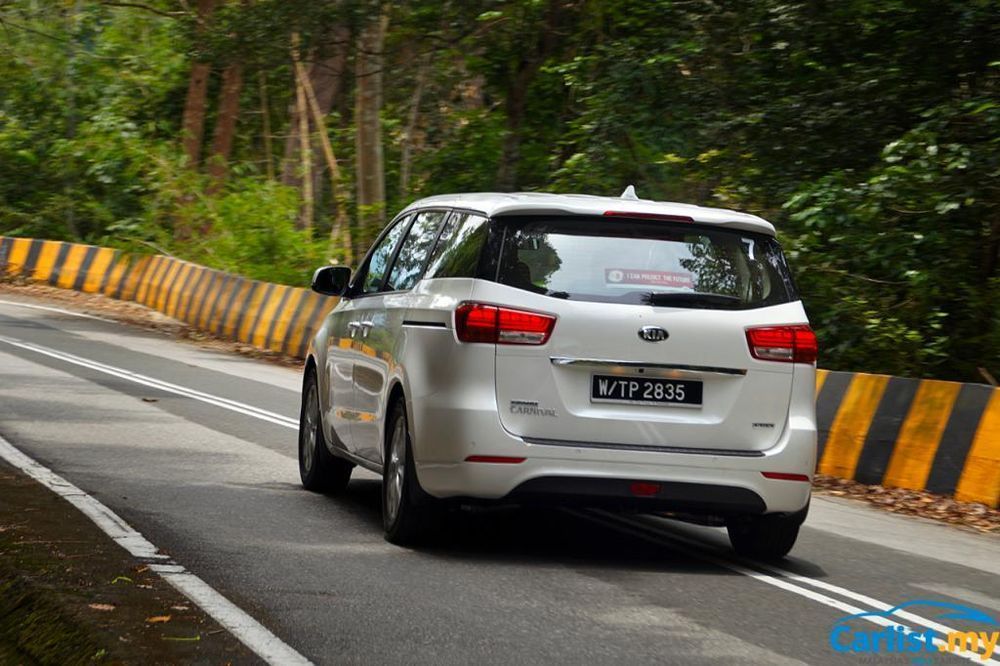 It might be an engine design that's past its prime, but you can't ignore the sheer grunt on offer here: 200PS and 440Nm, which is significantly more than any other MPV on the market, even if its being asked to haul 10 passengers and a driver. Being a diesel, it's pretty efficient with its fuel as well, which counts for much fewer fuel stops on those long road trips.
With a price tag scraping RM190k, however, that mix of power and passenger space must take top priority in any prospective buyer as the Grand Carnival isn't particularly impressive in its list of standard equipment.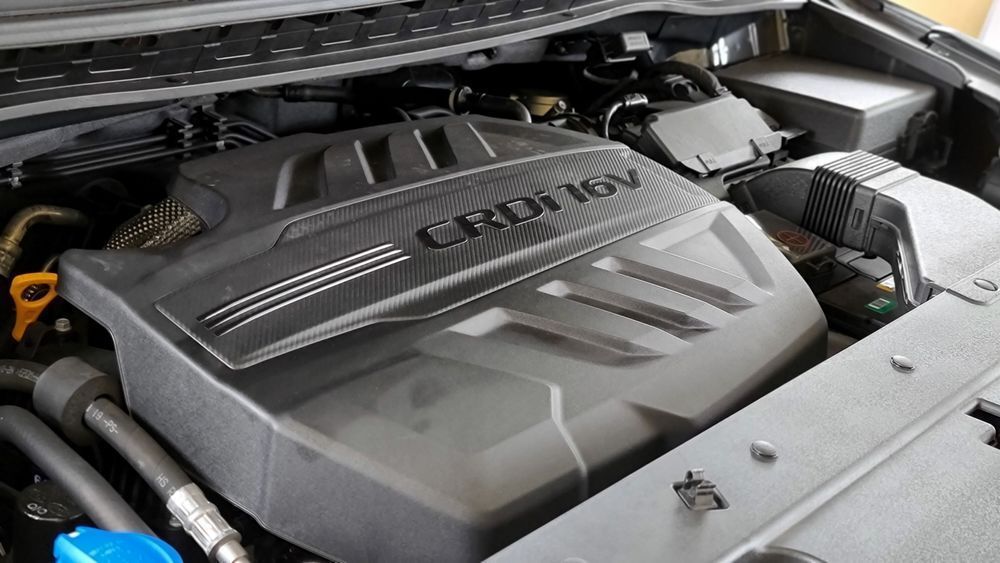 The 3-zone climate control is welcome, but while it's infotainment unit supports Apple CarPlay and Android Auto, at 7-inches, is dwarfed in the cavernous interior. Furthermore, it's lack of active safety features and 360-degree camera system are glaring omissions, especially on a vehicle this size.
____
We may be living through the golden (or dark) age of SUVs at the moment, but the MPV endures. In fact, it has endured fads in the past just as stoutly and will most likely outlast any other purely for the merits of its practicality. In 2020, there's actually an abundance of choice, so take your pick of price points, physical size, equipment levels, and brand. Most of all, don't forget to test drive!
For more latest car news, reviews, car buying guides and videos visit us at Carlist.my Auto News.
Check out all the best new & used car deals in Malaysia at Carlist.my.
Sell your car fast with the best offer? Visit us at CarlistBid.my.
---
---
---
---
Comments