Review: 2020 KIA Grand Carnival 11 Seater - Probably The Best People Carrier Around
Reviews Why look elsewhere, when the KIA Grand Carnival 11 Seater is the MPV that most families need.
---
If home is where the heart is, it must mean that family is where the soul is. What eases your soul more than having healthy family members? A lovely comfortable ride to ferry them around in of course!
A convoy of cars full of family members heading towards a holiday destination is always fun, but have you experienced the joy of travelling with all your family members in one car before? Trust us when we say, it's a whole lot more fun than a convoy of cars.
If you had two kids and parent in tow for a holiday, a seven-seater will usually suffice - it might be a bit cramped, but it will suffice. But what if you had to bring three kids, your sister and your parents? A seven-seater just wouldn't cut it anymore.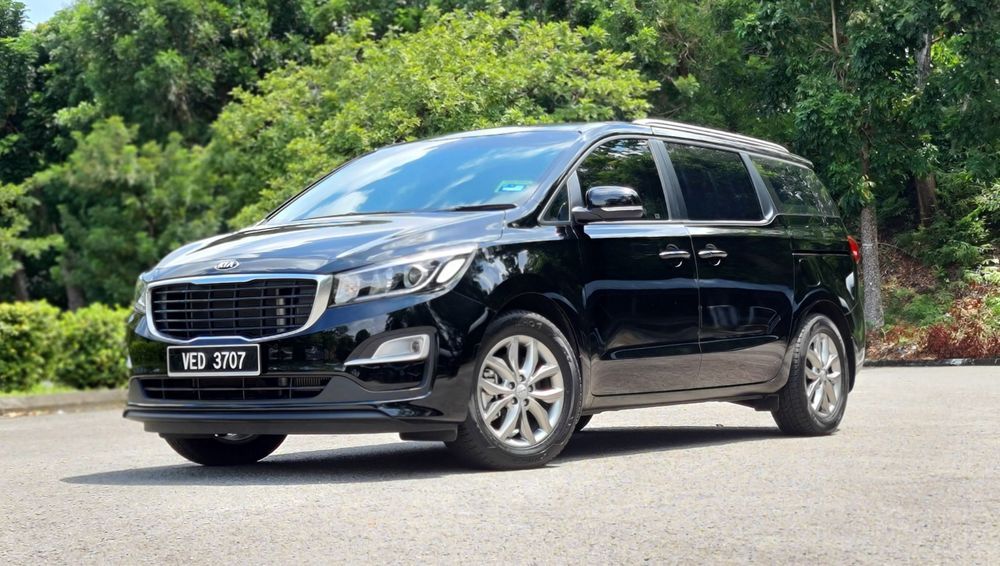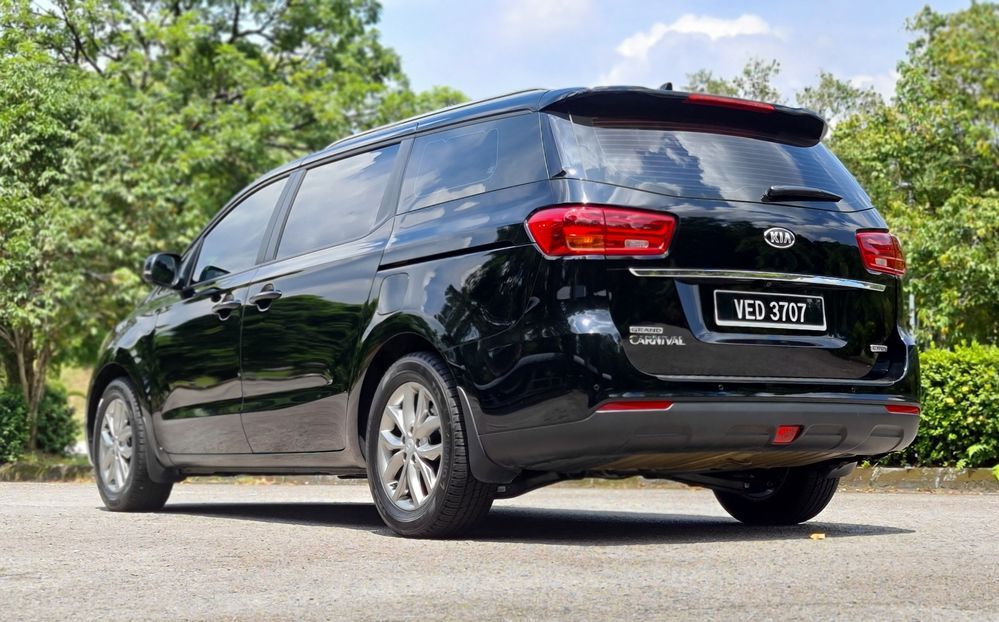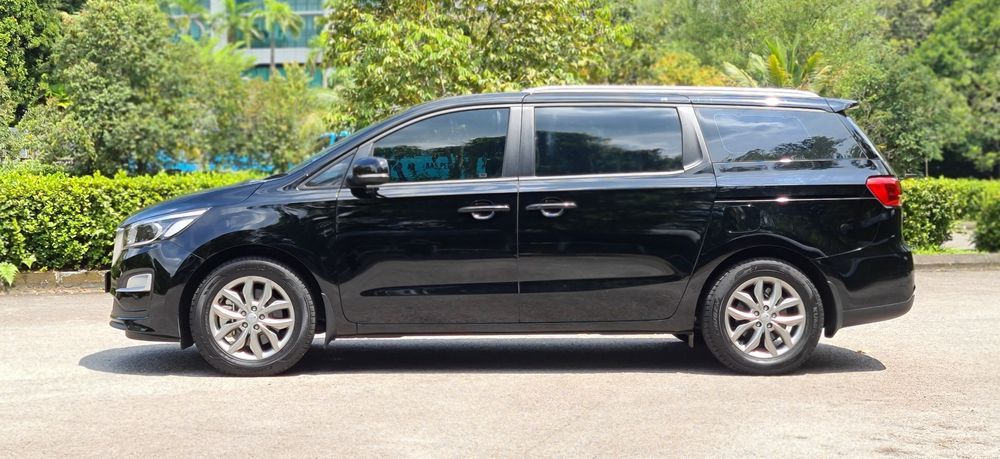 Thankfully for KIA, we have the KIA Grand Carnival 11 seater. The comfortable and homely KIA Grand Carnival. Perfect for my family road-trip to Penang.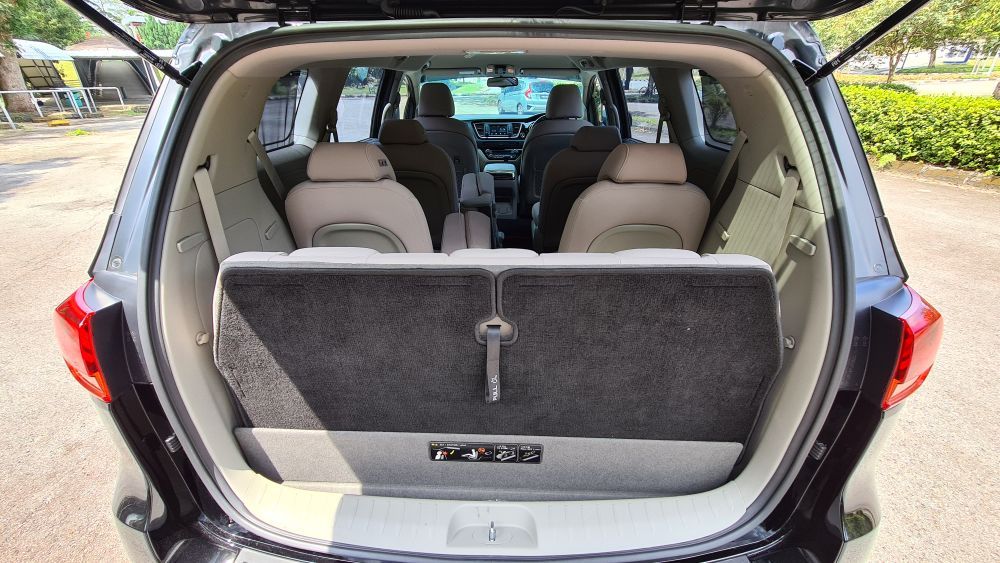 Seating Configuration: 2020 KIA Grand Carnival
Initially, we were quite sceptical at how the 2020 Kia Grand Carnival might be able to carry 11 human beings on long journeys comfortably? Well truth be told, the 11 seats are better reserved for quick human ferrying around the city but ferrying eight or nine family members to holiday destinations? Now that is what the 2020 KIA Grand Carnival is built for. Eight is probably the magic number because, with eight people in the car, everyone kind-of has individual seats. This frees up the middle row which gives you ample room so that people can easily get to their seats without tripping over anything. The seating arrangement for eight people is just about right, because that free space in the middle could also serve as space for bags because with the third rear row up, there is hardly any boot space.
The third rear row of seats is quite cleverly engineered. When you do not need them, they tuck and fold away into the floor, creating a boot space enough for luggage and other bags. Unfortunately, with the third rear row up, you will have to get creative with your luggage situation. Saying that however, there is still some room in the cabin to safely put your luggage everywhere, so yeah, play some Tetris.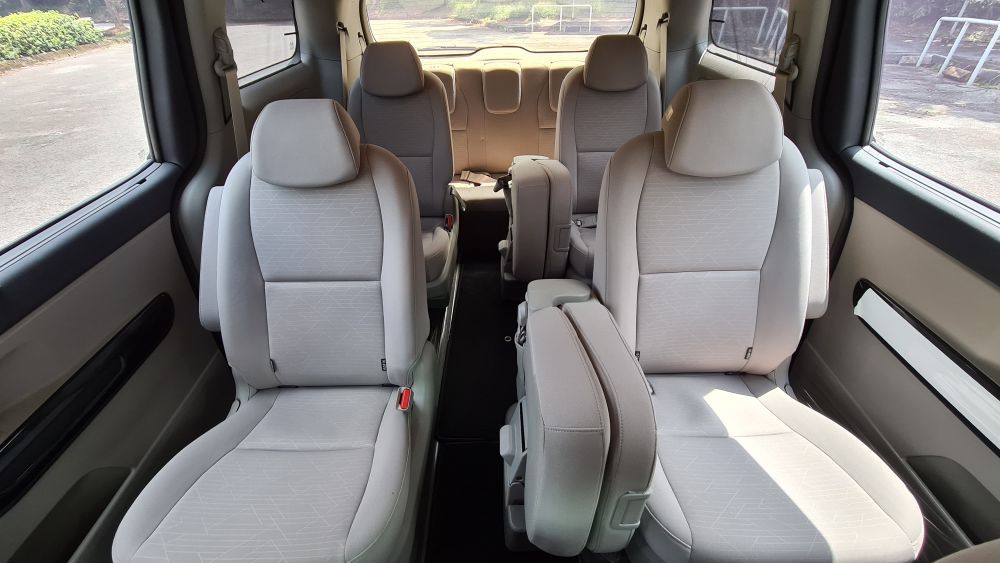 Comfort: 2020 KIA Grand Carnival
You'd also imagine that fitting 11 seats into a vehicle would turn the seats into anorexic seats, but yet again, KIA has surprised. The seats are just right, not too thin, not too tall. They also provide a level of comfort that can make your 4-hour journey nice and cosy for your passengers. Coupled with those overhead air-con vents on the roof, your passengers will never really make any sort of disgruntled noise, unless they begin snoring of course.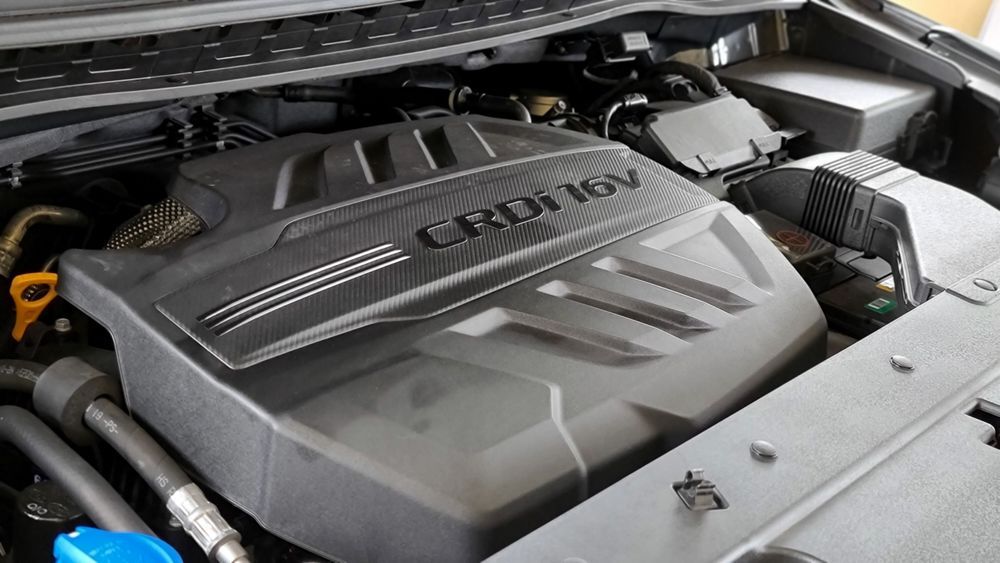 Engine: 2020 KIA Grand Carnival
The KIA Grand Carnival also has a peach of 2.2-litre turbocharged diesel engine. It has 440Nm of torque and is pretty damn inaudible. It never really felt like it was working hard pulling all that weight around. It also drives like a car and not an MPV. It's pretty fuel efficient too returning a 9.4l/100km fuel economy with a full load of passengers. We weren't driving it easy either so frugal and powerful it is.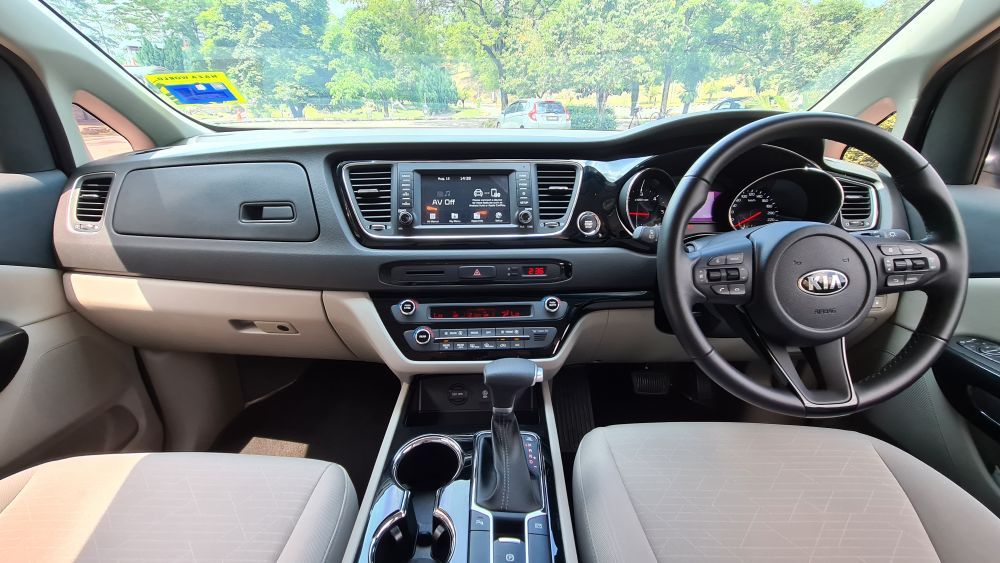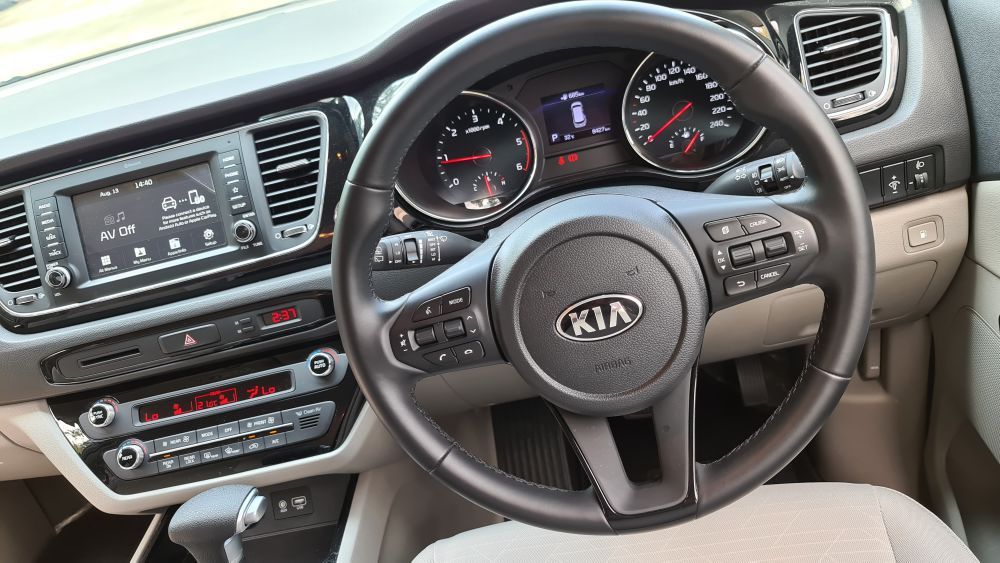 Driving Impression: 2020 KIA Grand Carnival
The seating and driving position mimics one of those car like SUVs and the regular shock and spring suspension does well to deal with the extra weight which helps it whizz around the corners in a controlled manner. Looking at it from the outside it does feel huge, but the reality when you are in the driver seat is, it does not reflect its squat Gimli-like body shape.
If it can nip in and out of those narrow Georgetown streets in Penang, we're pretty sure it can manoeuvre almost anywhere. Parking is not that hard too and with the help of the reverse camera and all-around sensors, parking was a breeze. It's also easy to judge where the car starts and where it ends, so yeah, explore ahead and don't worry about parking.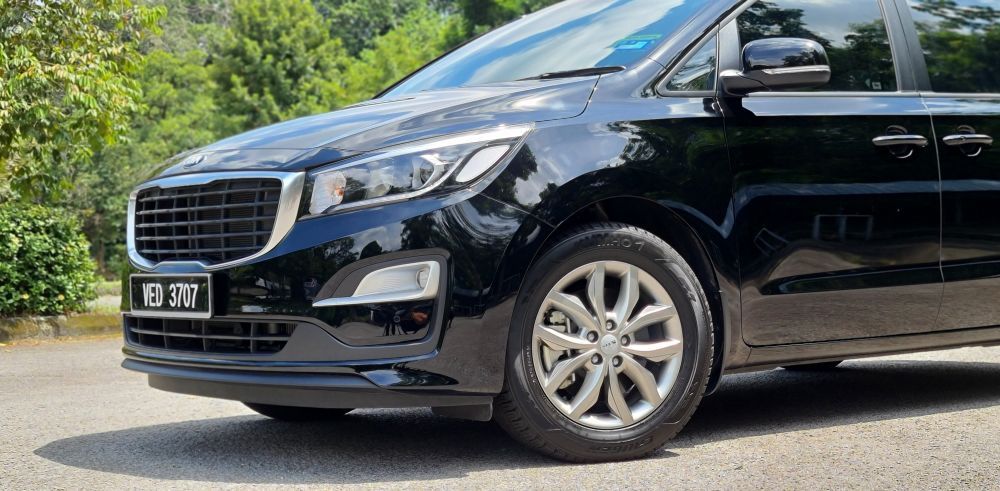 Price: 2020 KIA Grand Carnival
Ultimately, the best thing about the car is its price. For RM179,888 you don't need to spend Toyota Alphard kind of money to get a comfortable and practical people carrier. The road tax is cheap too so who says you need a big engine to move people around? Dare we say, we might even prefer this one over that vehicle we just mentioned because for regular families, this is probably the most value for money people carrier around.
Powerful, spacious, seats galore and comfortable, what else could you ask for? Good price? Its got that too.
Specification KIA Grand Carnival
Price: from RM179,888
Engine: 2.2-litre CRDi turbocharged diesel
Power: 200PS
Torque: 440Nm
Transmission: 8-Speed Automatic
Safety: ABS, BAS, ESC, HAC, 6-airbags, ISOFIX
Additional features: Powered rear sliding doors, Automatic Tri-Zone climate control
---
---
---
---
Comments