Interview: A Chat With 2009 F1 World Champion Jenson Button
Insights As he rises from his dark, teakwood chair to greet me, the moment is sensational, both in stature and presence - he owns the room.
If only with a delicate smile and firm handshake, Jenson Button is almost capable of convincing you that he's just another guy you would meet at a bar – not the 2009 Formula One World Champion and recipient of the "Most Excellent Order of the British Empire" or MBE as a title that follows his name.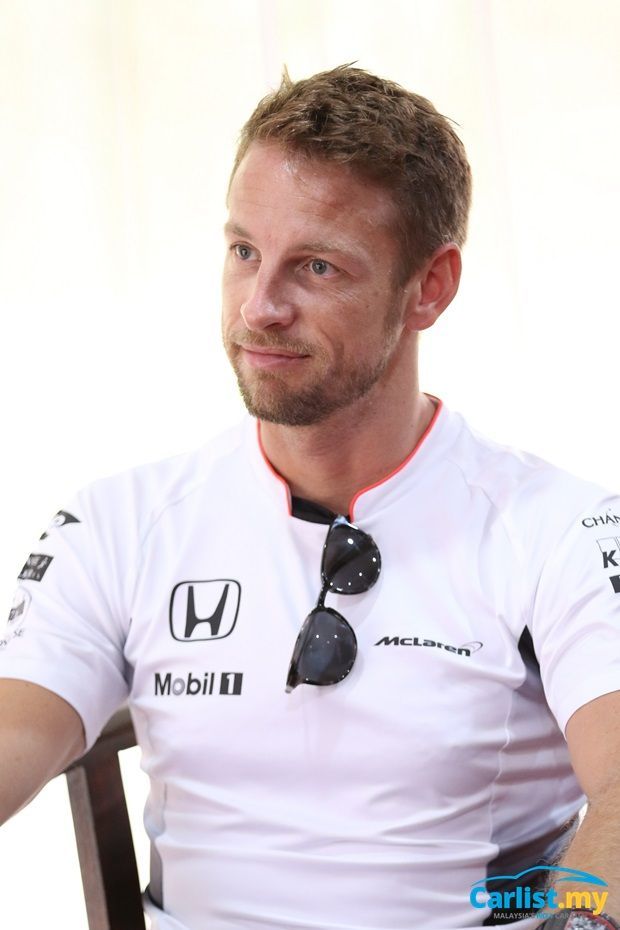 The guys might consider him a "man's man"… and it'd be tough to find a female that doesn't think he's exceedingly sexy.
The start of the 2016 Malaysian F1 Grand Prix would mark Jenson's 300th Grand Prix start, a landmark achievement for any driver, in a career that has spanned 17 seasons – starting in 2000.
His first ever podium finish came auspiciously on the hot tarmac of Sepang in 2004 while piloting a BAR RA004E, powered by a 3.0-litre Honda V10 power plant. Button's first ever win, came at the end of a rain-soaked and drama filled Hungarian Grand Prix in 2006, where he battled hard to take home the chequered flag, having started from 14th on the grid.
To understand the precision and artistry that is Jenson Button – click here, voted by F1 fans from all over the world, as the most entertaining Hungarian Grand Prix of all time.
Mc Laren and Honda have been at the epicentre of Button's successes throughout his career, and before he takes the wheel of his Mc Laren Honda MP4-31 later today, we got rare chance to get up close with the man himself.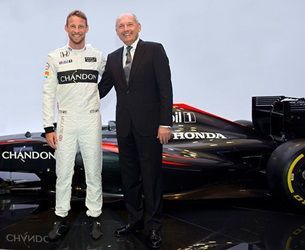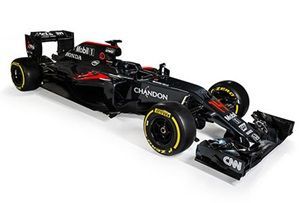 Which is your favourite Honda?
That's a good question, well if it was a racing car, it's the 2006 BAR-Honda RA106. That was the car I won my first Grand Prix in – wonderfully balanced and powerful, it was such a great car to race. The Honda NSX-R would be my favourite road car, it's very quick and useable on a day-to-day basis, a real driver's car.
Which is your favourite track?
Suzuka, I've always enjoyed it. Mentally it's very tiring and you need very quick reactions through the esses. It's a really fun circuit. Plus it's owned by Honda.
Of the road cars that you've owned, which was the one that got away?
Well, as an investment. The first one was a 1973 Porsche 911 Carrera RS 2.7 – I sold it for circa USD270,000, now it's worth about USD700,000. I also had a Ferrari Enzo – which I sold for about USD1.0 million, it's probably worth about USD2.0 million now.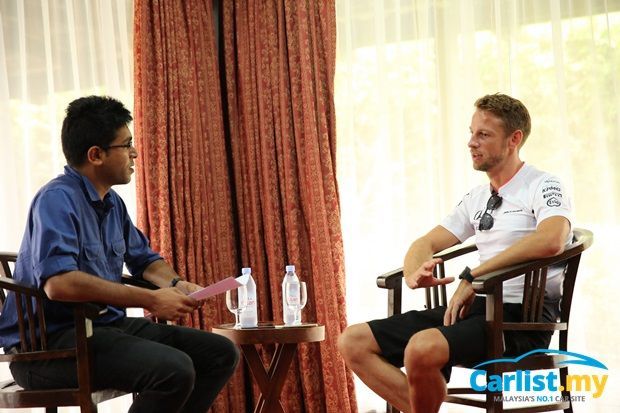 What's the craziest thing you did with a car as a teenager?
Well, I was driving with my boys to the Southwest of England, we were messing about, then I pulled the handbrake - the grassy field I was on was wet, the car started sliding. It slid for so long and only stopped short of the edge of a cliff. Yea, that was possibly the craziest thing I have done. I was in my Vauxhall Cavalier, it was my first car and I was 17 years old.
Between the older generation V8 engines and the newer turbocharged V6s, which did you prefer?
The V8s, easy answer that one. They're amazing - one is the sound. To hear an engine rev to 20,000rpm is crazy. But ultimately, it's the driveability of the engine – the power is very linear. The current engines have a lot of power, the cars almost can't take that power. The V8s didn't have as much torque, so you really had to rev the engines to get that power out. It was smoother and purer. But we don't have them anymore.
Have the electronics, hybrid power, and massive aerodynamics changed the job of the driver in any way?
Yea, I think there's a lot more to think about now. Do you have enough power, enough brakes, and enough fuel – there's more to think about. Also, the cars are heavier and run a lot more downforce, so we have to take better care of the tyres.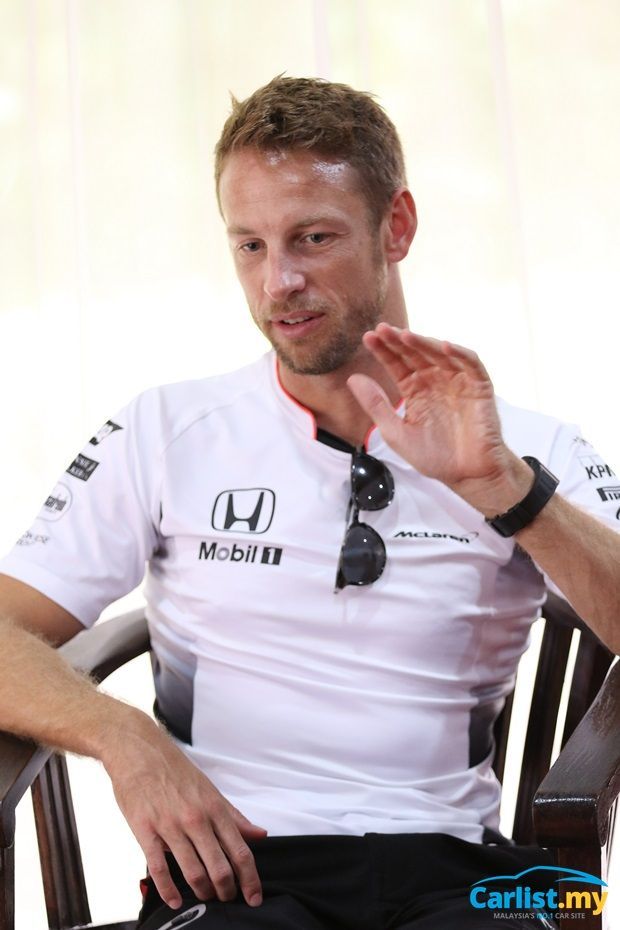 You've always been celebrated as a smooth driver and a consistent finisher throughout your career? In more recent times – when a car is less competitive, what are the positives that you can draw from a race weekend?
Yea, the past two seasons have been challenging. The idea is to remain competitive – we aim to finish fourth in the constructors, behind Mercedes, Red Bull and Ferrari. So relatively, that's seventh place... if all the drivers of the lead three teams complete the race. So seventh place is the target, but they may also crash or not finish which puts us in a better position. In the end, it's about going out there and getting the best out of the car, and contributing to the overall development of the car.
(On sitting out the 2017 season, with an option to return for the 2018 F1 Season) You will have a bit more free time next year, how do you plan to spend it?
I will have a lot more free time! I look forward to more time spent with friends and family. I will do a lot more fitness training. I plan to take part in the triathlon world championships – if I qualify. And I might do some other forms of racing – rally cross maybe. It's such an exciting series, and there are so many different cars, it's also very interesting to see how the cars are setup.
---
---
---
Comments