Kualiti Jalan Raya: Malaysia ke-21 Terbaik Di Dunia – Betul Ke?
Insights Nampak gayanya, dakwaan ramai kononnya keadaan jalan raya di negara ini amat teruk dibuktikan sebaliknya oleh indeks global yang meletakkan kualiti jalan raya di Malaysia di tangga 21 terbaik di dunia.
---
Indeks tersebut dikeluarkan oleh portal statistik terkenal antarabangsa, The Global Economy yang meletakkan Malaysia di hadapan beberapa negara maju yang lain.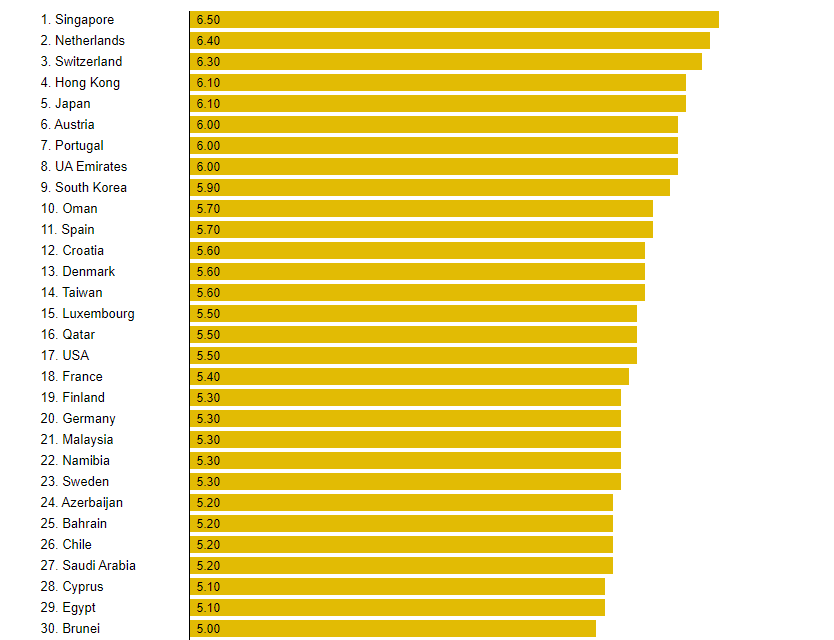 *Kredit foto: The Global Economy
Kualiti Jalan: Malaysia Di Tangga Ke 21 Terbaik Dunia
Daripada julat keseluruhan tujuh mata untuk posisi tertinggi dan satu mata untuk posisi paling rendah, tahap jalan raya di Malaysia masih lagi antara yang terbaik dalam dunia dengan 5.3 mata.
Negara jiran, Singapura muncul sebagai negara yang memiliki jalan paling berkualiti di dunia dengan 6.5 mata sambil diikuti Belanda, Switzerland, Hong Kong, Jepun, Austria, Portugal, Emiriah Arab Bersatu, Korea Selatan dan Oman.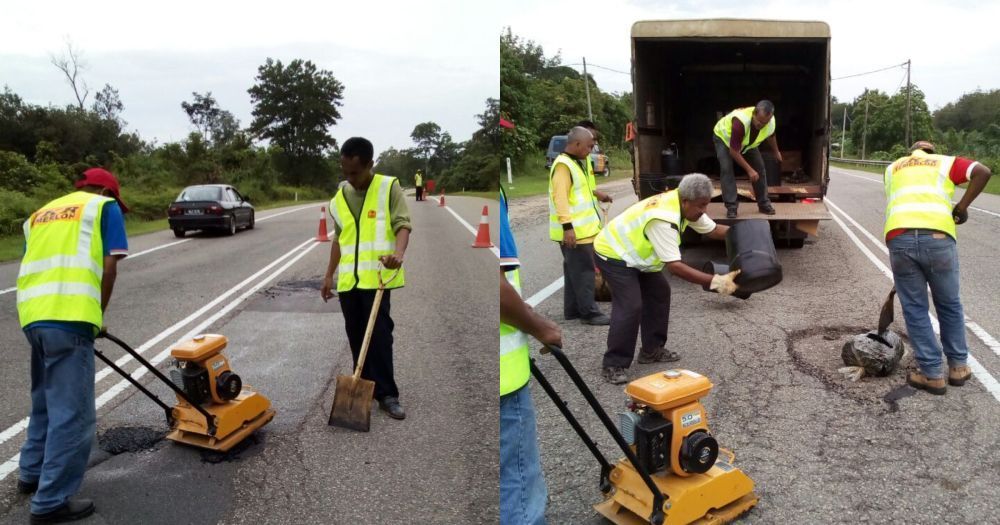 Di rantau Asia Tenggara, Malaysia di posisi kedua selepas Singapura serta di atas Brunei (ke-30), Thailand (ke-56), Indonesia (ke-59), Laos (ke-86), Filipina (ke-87) dan Vietnam (ke-104).
Sebaliknya, kualiti jalan terburuk di dunia menjadi milik Chad yang meraih 1.9 mata disusuli Mauritania, Madagascar, Yaman, Haiti, Kongo, Angola, Mozambique, Guatemala, Cameroon dan Nigeria.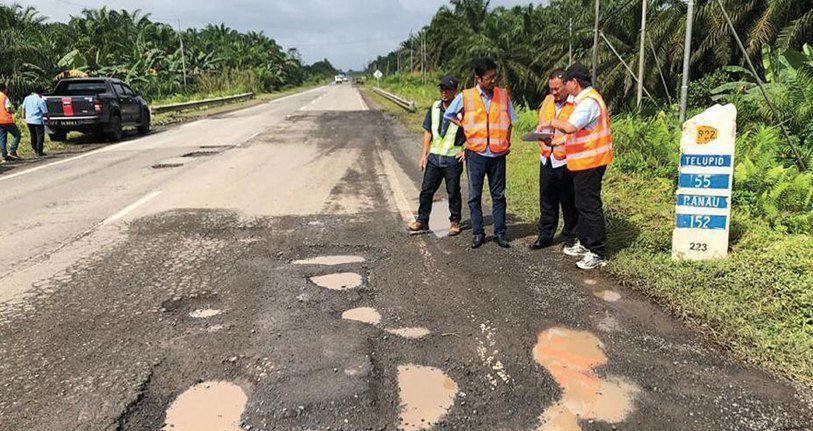 Lebih Baik Berbanding Negara Maju?
Berdasarkan info yang dikeluarkan oleh portal itu, tahap jalan di Malaysia adalah lebih baik berbanding Sweden (ke-23), Kanada (ke-31), Australia (ke-33), Britain (ke-37), New Zealand (ke-48) dan Rusia (ke-99).
Namun adakah ia bermakna ketika ini jalan di Malaysia lebih baik berbanding negara tersebut? Tahukah anda statistik ini merupakan data lama yang dikeluarkan pada 2019? Perangkaan terbaharu untuk tahun 2020 dan 2021 belum lagi diterbitkan.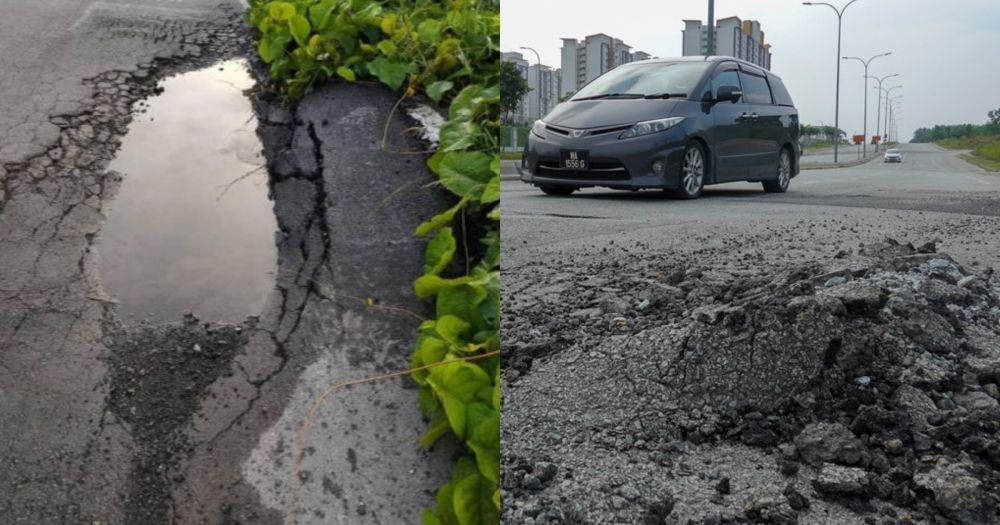 Kedudukan tangga ke-21 daripada 141 yang diraih negara ini bukanlah sesuatu untuk dibanggakan kerana kualiti jalan raya di Malaysia pernah mencapai situasi terbaik pada 2007 iaitu di tempat ke-14.
Setahun sebelumnya, ketika indeks mula diterbitkan, Malaysia berada di posisi ke-15 dan selepas itu makin teruk dengan pernah mencecah kedudukan yang terendah iaitu ke-27 pada 2012 lalu.
Mutu jalan raya di negara ini kemudiannya beransur baik pada tahun-tahun yang berikutnya iaitu ke-23 (2013), ke-19 (2014), ke-15 (2015), ke-18 (2016), ke-23 (2017) dan ke-19 (2018).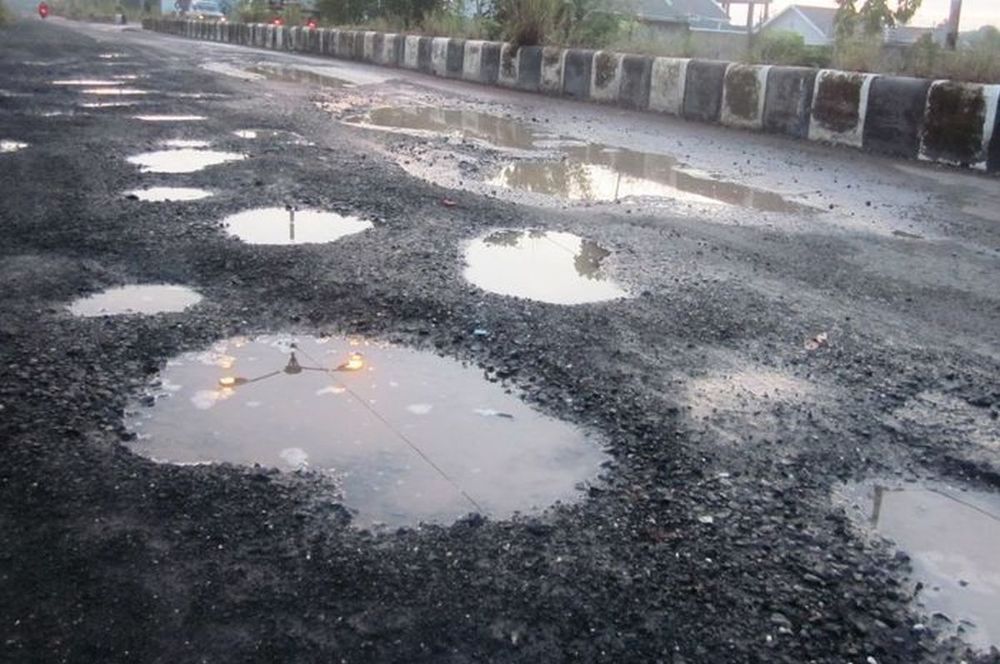 Jalan Di Malaysia Masih Teruk
Berdasarkan data yang dikeluarkan pada Oktober 2021, sebanyak 63,900 jalan berlubang telah ditampal oleh pihak konsesi di jalan-jalan persekutuan seluruh Semenanjung sahaja, belum masuk Sabah dan Sarawak yang sememangnya lebih terkenal dengan kualiti jalan seakan permukaan bulan.
Setiap tahun ada sahaja kemalangan yang disebabkan oleh keadaan jalan sendiri. Bila dah tular akibat kemalangan, barulah laju jalan berlubang tersebut dibaiki. Berapa banyak lagi nyawa yang harus dibayar sebelum masalah ini diselesaikan oleh pihak berwajib?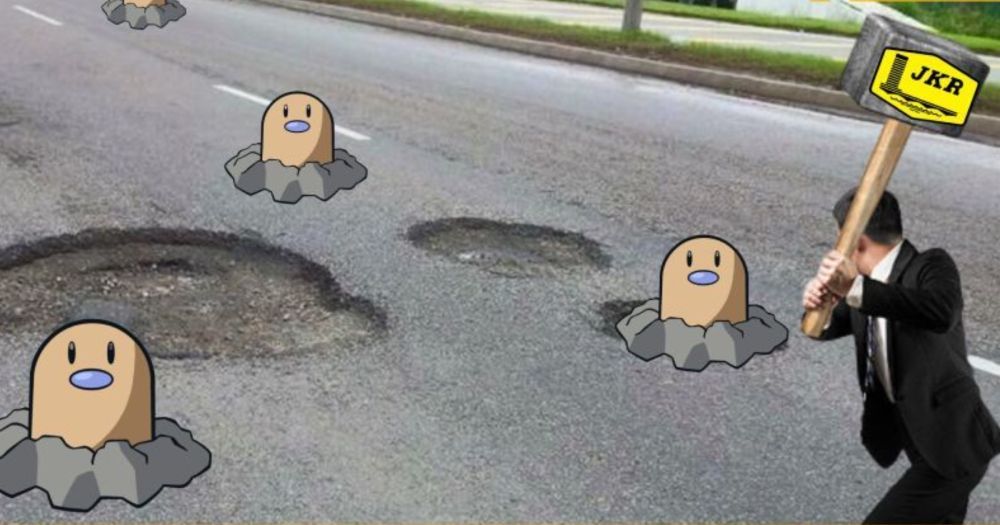 Berdasarkan hampir 64,000 turapan jalan yang berlubang, berapa banyak agaknya jalan yang betul-betul diturap mengikut piawaian? Tahukah anda bahawa jalan yang tidak diturap dengan sempurna di seluruh negara telah menyebabkan sekurang-kurangnya 5 kes kemalangan jalan raya berlaku setiap hari?
Sebelum ini, pengasas Persatuan Mangsa Kemalangan Jalan Raya Malaysia, Azlan Sani Zawawi atau lebih mesra dikenali sebagai Lando berkata, banyak aduan diterima tentang permukaan jalan yang tidak diturap sempurna telah dilaporkan menjadi punca kemalangan sejak pelaksanaan PKP 3.0 pada awal bulan Jun tahun lalu.
Diharapkan pihak berwajib dapat meningkatkan lagi mutu jalan di negara ini untuk kegunaan semua, bukanlah sekadar untuk menang di atas kertas sahaja.
---
---
---
Comments