Review: Lenjan Perodua Alza 1.5 AV Dari Rawang Ke Kota Bharu
Reviews Rasanya ramai sudah sedia maklum dengan rupa dalaman dan luaran serta spesifikasi enjinnya, tapi bagaimana pula dengan prestasi pemanduannya?
---
Kehadiran Alza 2022 dalam pasaran Malaysia telah membuatkannya dilihat sebagai MPV terbaik pada ketika ini yang menawarkan ciri-ciri termaju pada harga RM75,500 sahaja.
Carlist.my telah berpeluang untuk memandu Alza baharu ini dari Rawang ke Kota Bharu dalam program media anjuran Perodua, The All-New Alza 'Pakat Mari Kota Bharu' pada awal bulan Ogos lalu.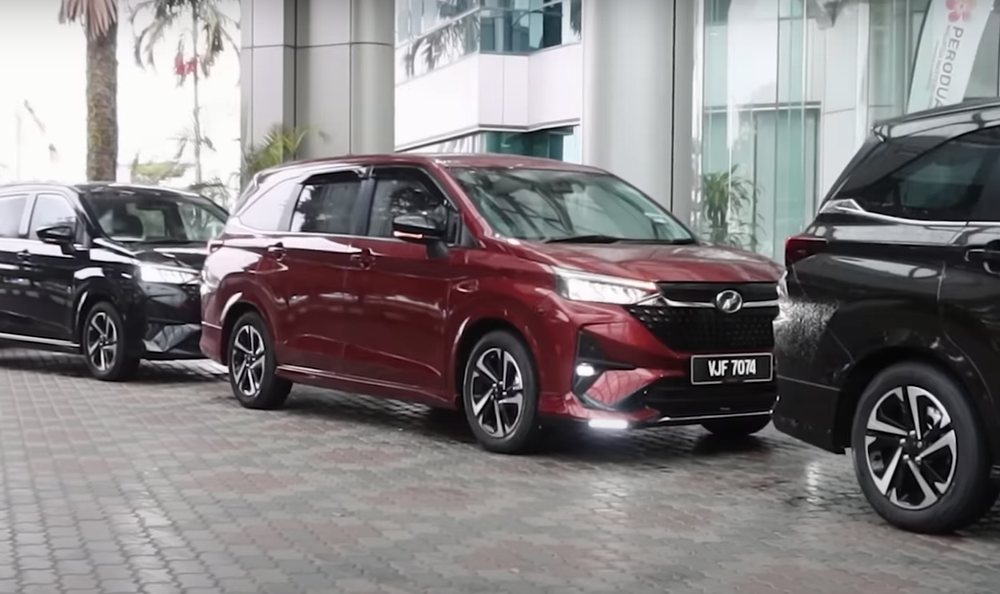 Pengalaman Pemanduan
Perjalanan kami ke Kota Bharu di mulakan di ibu pejabat Perodua yang bertempat di Rawang, ke Kuantan untuk makan tengahari dan mengisi minyak. Di Kuantan, sebanyak RM50 telah digunakan bagi memenuhkan tangki minyak sebelum meneruskan perjalanan ke Kota Bharu.
Ketika sampai di Kota Bharu, masih ada 2 bar minyak yang tinggal. Rujuk gambar dibawah untuk mengetahui jarak laluan yang digunakan: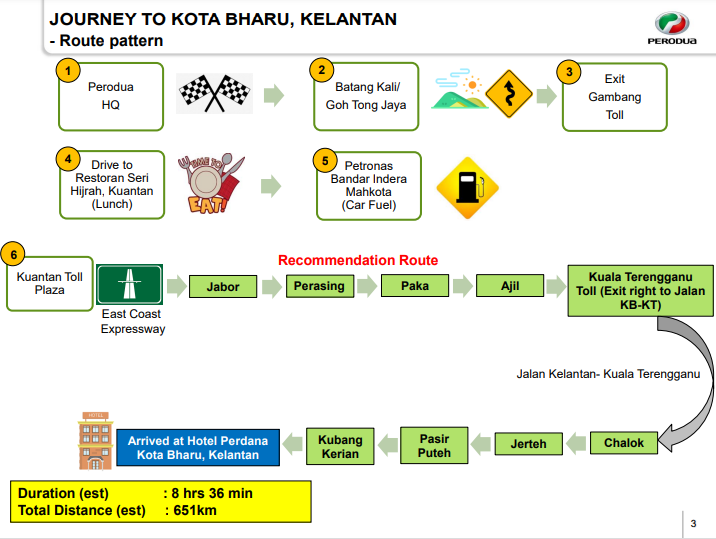 Alza yang kami terima baru berusia sehari keluar kilang. Benda pertama yang dicuba semestinya mod pemanduan baharu pada Alza ini. Mod pemanduanya menampilkan:
ECO: Jimat minyak, kurang kuasa

Normal: Mencukupi untuk pemanduan seharian

Power: Untuk memotong, naik bukit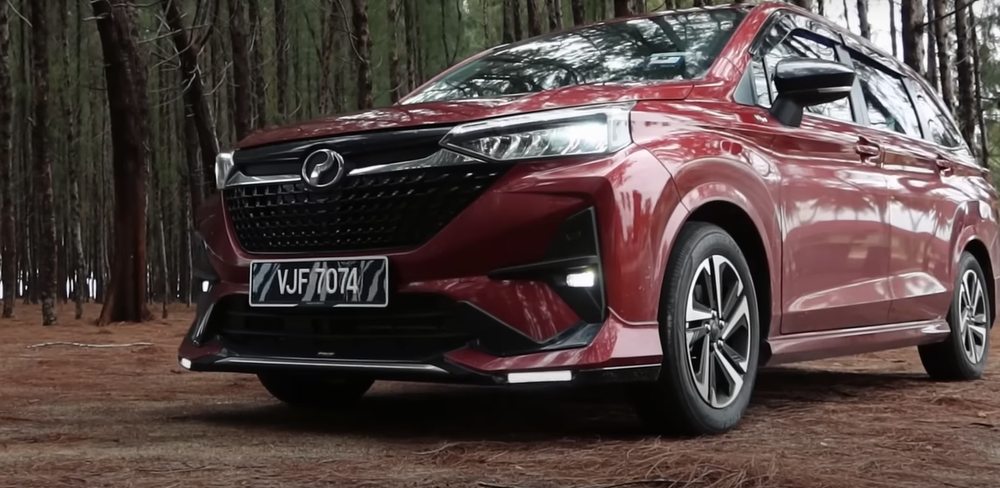 Transmisi DCVT pada Alza ini juga lancar tapi maklumlah, kereta baru keluar kilang. Berkenaan prestasi enjin 1.5L 2NR-VE yang digunakan pada Alza 2022, ia bukanlah satu kereta yang sarat dengan prestasi yang mengagumkan, namun kuasa yang diberikan cukup untuk menggerakkan badan kereta seberat 1,170kg serta berdimensi 4,425 x 1,730 x 1,670 mm ini.
Prestasi breknya juga telah dipertingkatkan di mana tayar belakang varian tertinggi Alza ini dibekalkan dengan brek berbentuk cakera menggantikan brek drum seperti Alza terdahulu. Meskipun saiz kereta ini lebih besar berbanding Myvi, namun kawalan stereng Alza terasa seperti lebih baik berbanding Myvi 2022.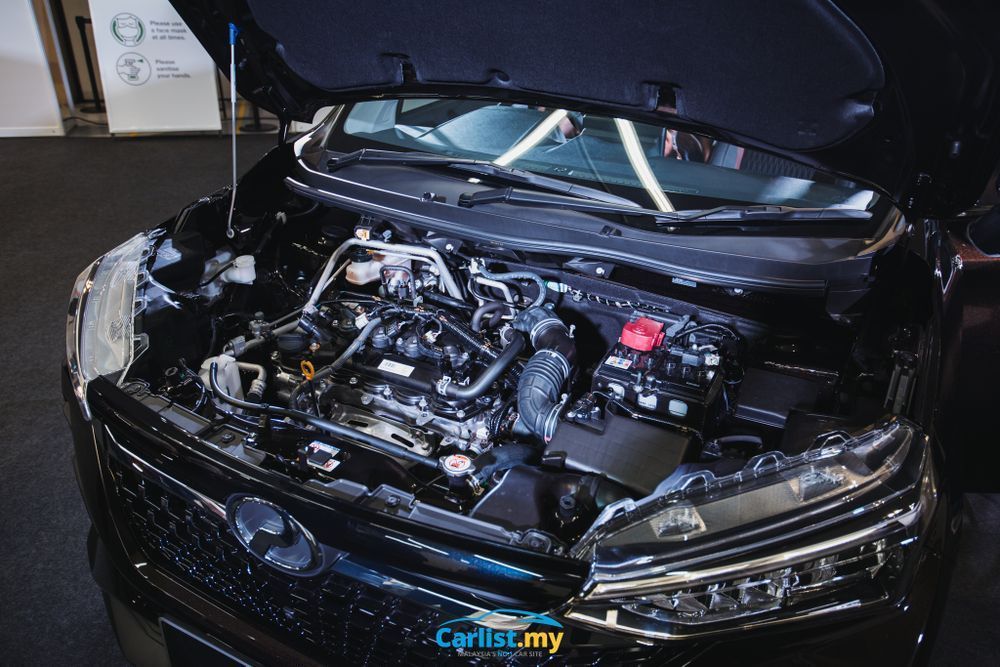 Menurut Perodua, platform DNGA yang digunakan bagi membangunkan Alza adalah lebih ringan dan kukuh. faktor seperti gegaran dan bunyi bising turut telah dikurangkan. Dikurangkan bukanlah bermaksud tiada, kerana telinga anda tetap akan dihidangkan dengan ngauman lantang transmisi DCVT itu ketika dikerah.
Ciri Adaptive Cruise Control dengan fungsi stop and go serta auto hold merupakan fungsi kegemaran penulis pada Alza ini. Anda hanya perlu menekan semula pedal minyak jika kenderaan di hadapan anda kembali bergerak dan menyambung fungsi ACC mengikut kelajuan ditetapkan.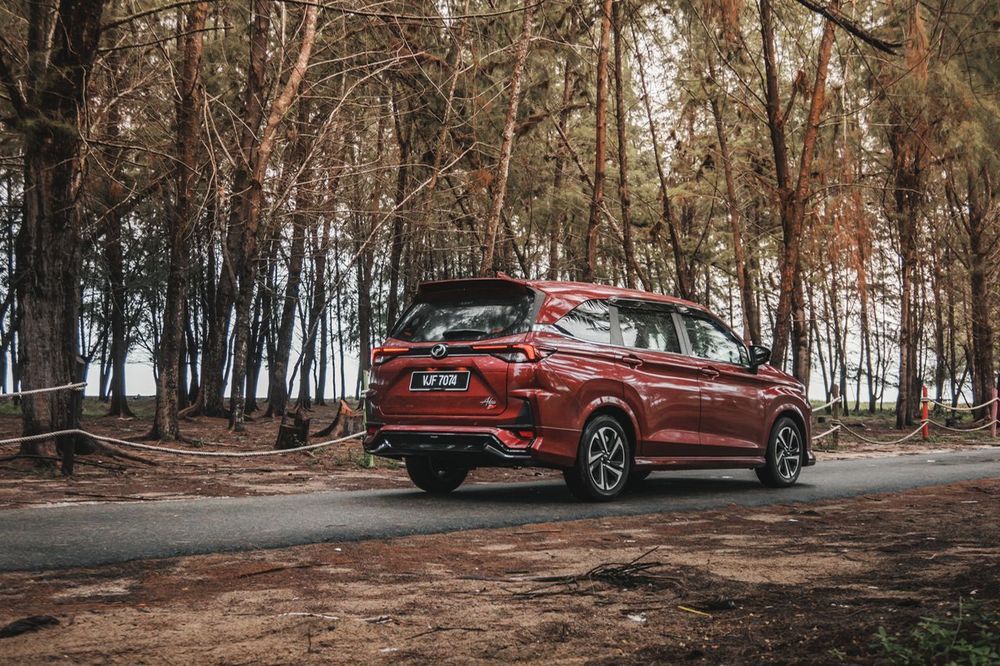 Tapi walaupun kita tetapkan kelajuannya pada 110 km/j, namun kereta tidak akan terus memecut bagi mencapai kelajuan itu. Alza 2022 ini akan memperlahankan kenderaan dan menjaga jarak sekiranya ada kenderaan dikesan di hadapan.
Namun sistem ini akan termati dengan sendiri jika sistem mengesan ada kereta memasuki lorong secara tiba-tiba di bahagian hadapan kereta. Mungkin ia dibuat atas sebab keselamatan. Tapi kalau kereta lain tidak terlalu rapat dan laju untuk menukar lorong di hadapan, sistem ACC ini akan tetap berfungsi dan fokusnya akan bertukar pada kereta di hadapannya.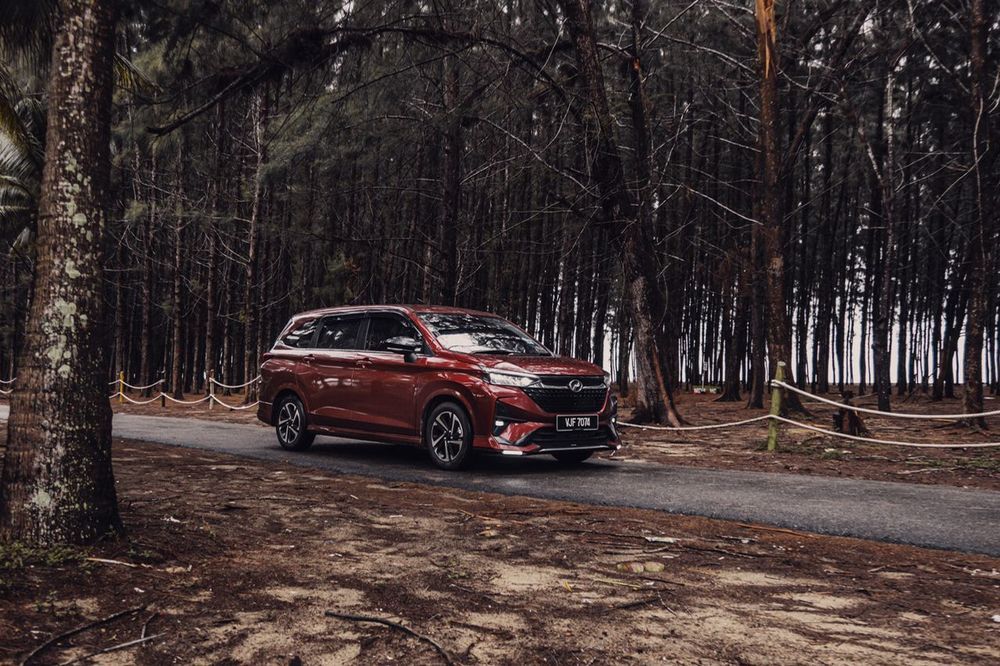 Exterior
Secara jujurnya, rupa luaran kereta ini jauh lebih menawan berbanding kembarnya seperti Daihatu Xenia serta Toyota Veloz. Berikut merupakan ciri luaran baharu pada Alza 2022:
Lampu hadapan LED

Lampu kabus LED (H dan AV)

Signal 'sequential' (H dan AV)

Rim 16 inci (H dan AV)

Spoiler bumbung

Cermin sisi boleh lipat (H dan AV)

Brek cakera di belakang (AV)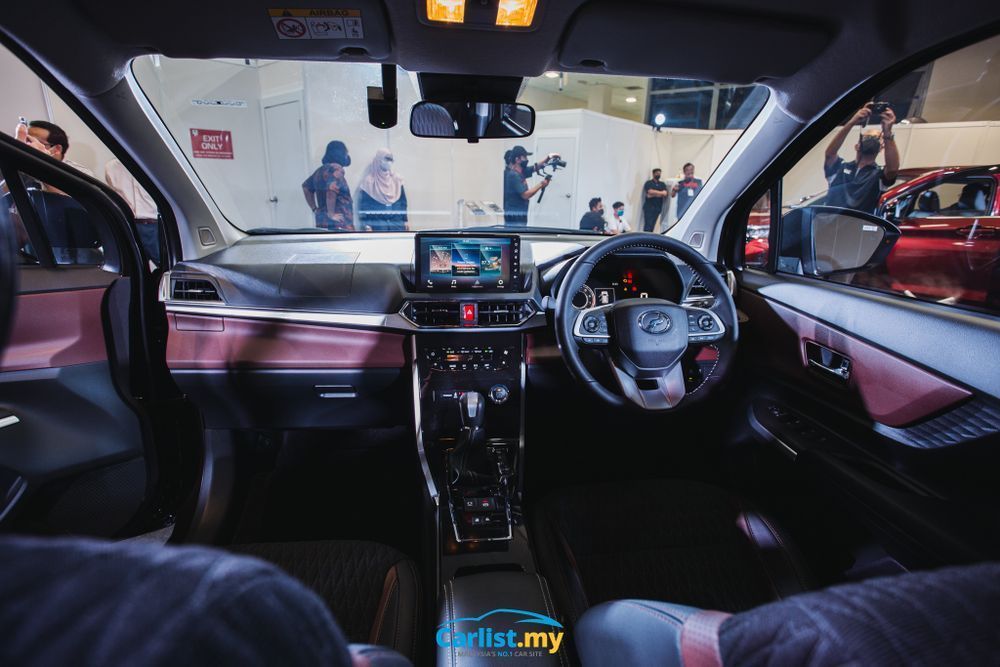 Interior
Ruangan dalaman Alza ini boleh tahan juga, cuma bahagian tengah papan pemukanya perlukan sedikit penambah baikan kerana ia terlalu kosong. Fungsi Android Auto dan Apple Carplay pada Alza terbabit amatlah membantu bagi tujuan akses muzik serta navigasi tanpa merujuk pada skrin telefon.
Corong udara di belakangnya juga memberikan lebih keselesaan kepada penumpang di bahagian belakang, terutama di barisan ketiga. Ruang butnya juga amat memberangsangkan dengan 137 liter berbanding 83 liter pada Alza terdahulu.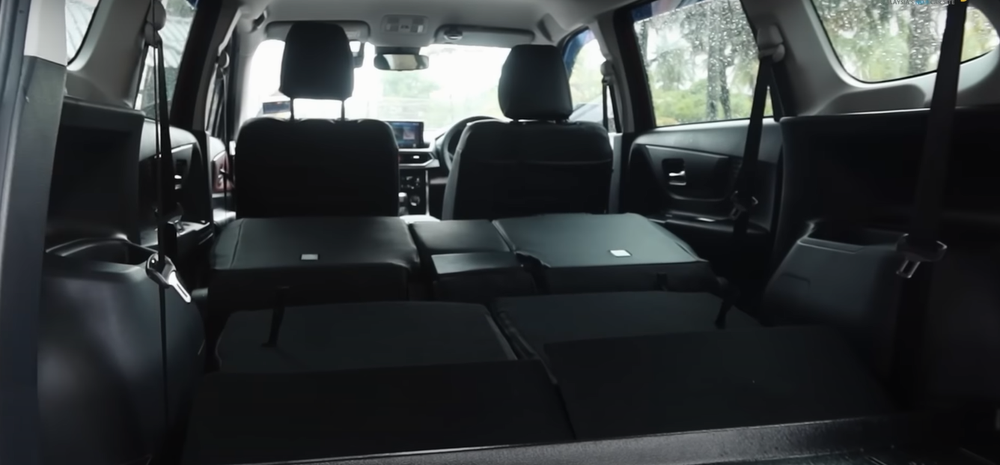 Selain itu, saiz panjang ruang dalam kabin Alza 2022 kini berada pada jarak 2,765 mm, iaitu 115 mm lebih panjang jika nak dibandingkan dengan Alza terdahulu. Saiz panjang barisan tempat duduk kedua juga telah meningkat kepada 240 mm, iaitu 90 mm lebih panjang berbanding sebelumnya dan kini dilengkapi dengan perehat lengan.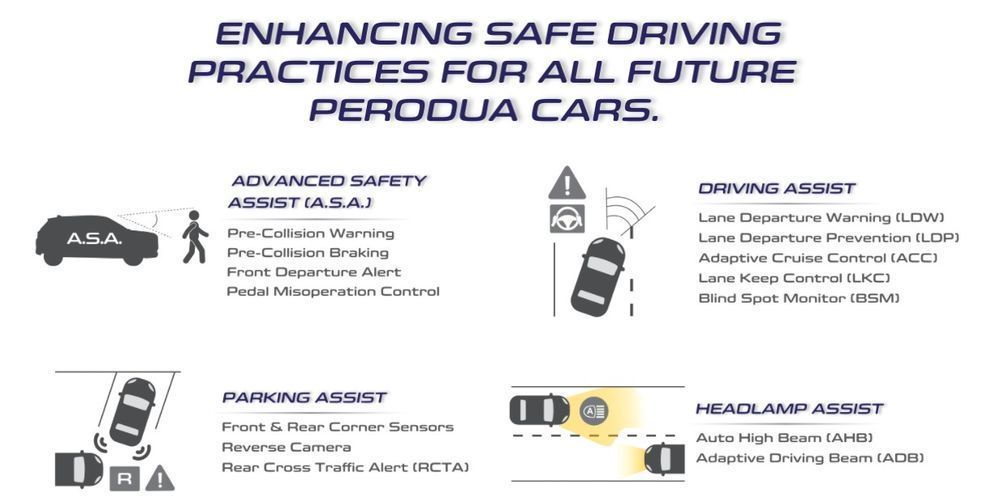 Ciri Keselamatan
Untuk kereta sebesar Alza, kamera 360 serta RCTA amatlah membantu terutama ketika meletakkan kenderaan di kawasan yang sempit. Ciri-ciri Perodua Smart Drive Assist yang amat padu pada harga dibawah RM80,000 memang mengagumkan. PSDA terdiri daripada:
Advance Safety Assist
Driving Assist
Parking Assist
Headlamp Assist
Dengan menggunakan platform DNGA, tahap keselamatan pada badan kereta ketika pelanggaran berlaku telah dipertingkatkan. Selain itu, Perodua Alza 2022 juga hadir dengan ciri keselamatan asas seperti 6 beg udara kecemasan, VSC ABS dan EBD.
Harga
Berikut merupakan harga OTR tanpa insurans Perodua Alza 2022 berdasarkan varian yang ditawarkan:
Varian 1.5 X: RM62,500

Varian 1.5 H: RM68,000

Varian 1.5 AV: RM75,500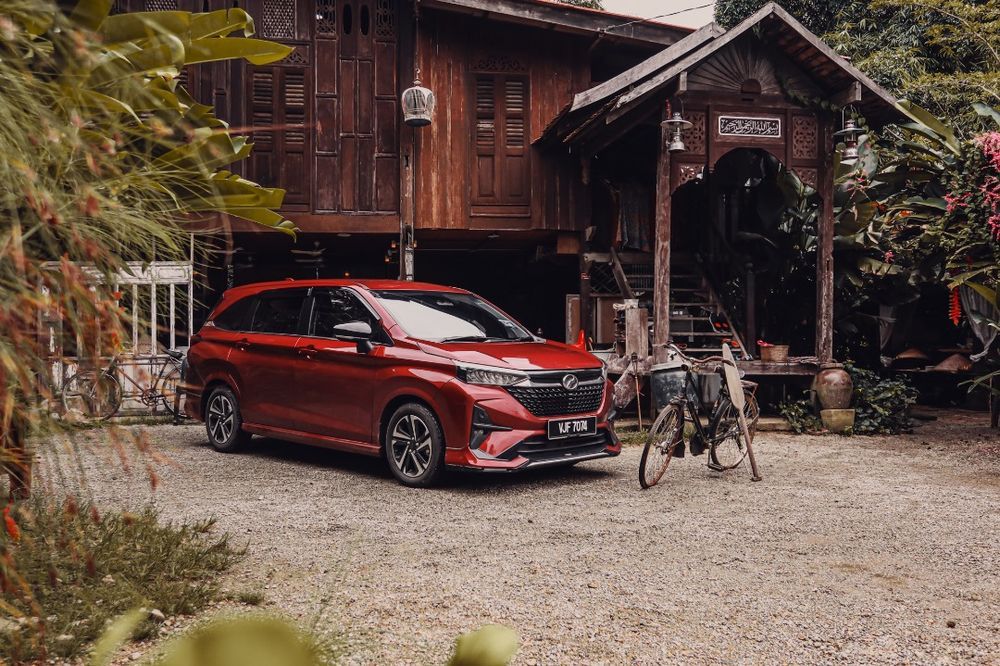 Kesimpulannya, Alza 2022 ini jauh lebih baik berbanding Alza terdahulu. Sebanyak 15% daripada 200,000 tempahan tertunggak Perodua merupakan model Alza 2022. Ini disebabkan oleh:
Ciri keselamatan yang dipertingkatkan

Ciri bantuan keselamatan termaju

Tawaran digital yang dipertingkatkan

Ruang yang luas

Keselesaan pemanduan yang lebih baik
Manakala hampir 4,000 pelanggan telah menukar tempahan Perodua Alza mereka kepada versi terkini walaupun ketika itu tempahannya belum dibuka secara rasmi. Ini jelas menunjukkan ramai yang sedia maklum bahawa Alza 2022 ini memang amat berbaloi untuk dimiliki sebagai kereta keluarga.
---
---
---
Comments