Ten Bang-for-Buck Modern Classics For Under RM20,000 (Part 1)
Buying Guides The whirlwind of excitement starts as you walk up to it – framing the pageantry of beautiful lines, uncomplicated contours and characterful patina.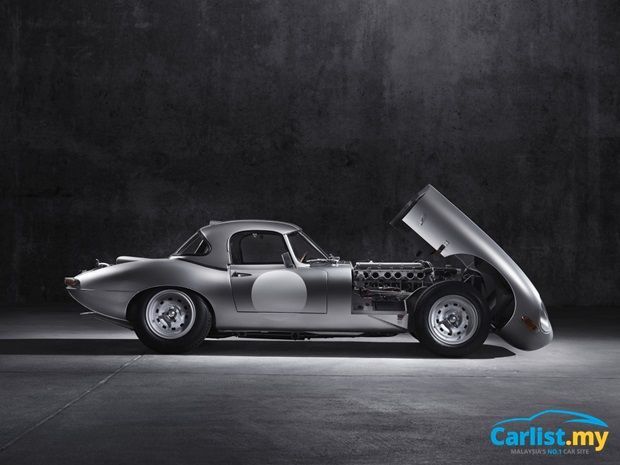 The destination is not critical, yet every moment of the journey between turning the key and arriving is full of purpose, a memory waiting to be immortalised, perceptions so easily crystallised into profound emotions.
Owning a classic car – dare I say it, is one of the greatest pleasures in life. The equivalent of jet-setting across the world, tasting the finest wine or watching your children graduate university with first-class honours.
In Malaysia, the Road Transport Department (JPJ) has set clear guidelines to define the term. It follows:
Vintage: Cars that have reached the age of 50 years from the day they were produced.
Classic: Cars that have reached the age of 25 years from the day they were produced, including those referred to as collectors' items.
Yet for the most part – unless your pockets are deeper than your sense of rationality, owning a classic car is reserved for the few. Classics require constant attention and affection, lack thereof, and an ownership experience can turn into a very consuming affair.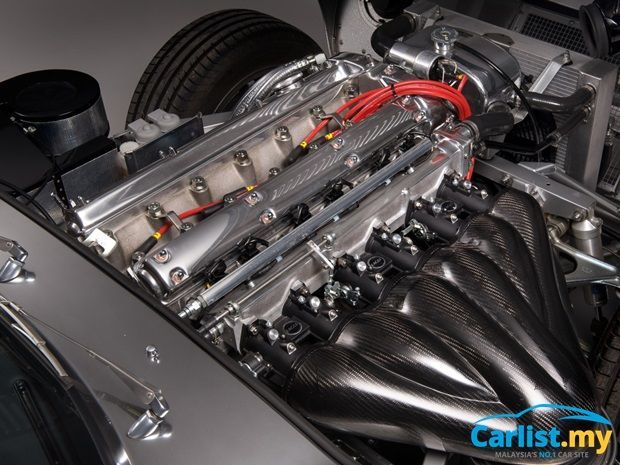 Modern classics or 'youngtimers' are good way pitching one's self into the arena of classic car ownership. At the cusp of reaching the classic age, modern classics aren't necessarily the rarest or most desirable cars out there, but they're easier to maintain, generally reliable and usable, have readily available parts and still offer driving experiences from a bygone era.
In this two-part feature, we take a look at ten modern classics which can be procured for about half the cost of a new Perodua Bezza, yet offer staggering levels of driving enjoyment, presence, and style.
They also appeal to wide range of tastes – from first time collectors, enthusiast drivers, to even people who might need a simple, easy to maintain means for commuting.
In no particular order, ranked alphabetically, here's the first five of our ten favourite modern classics.
Alfa Romeo 155 (Type 167)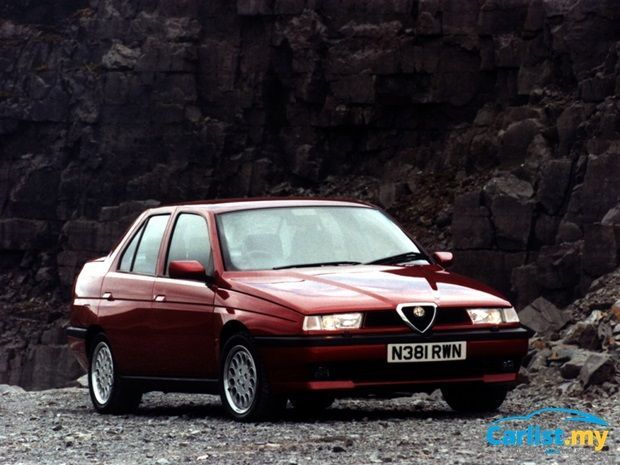 Why it's here
Well, it's an Alfa Romeo, no classic car list will be complete without some Italian flair, and its boxy proportions have aged like fine wine. The Alfa Romeo 155 is a genuine starter car towards becoming a full-fledged Alfa-isti – and the 2.5 V6 soundtrack is too die for if you can find one in Malaysia.
Claim to fame
Being the first post-Fiat acquisition model, without rear-wheel drive – initial public response towards the 155 was lukewarm at best. Until Alfa sent it to the gym and went racing – the 155 enjoyed tremendous success in Touring Car racing. A slew of victories followed in the European Touring Car Championship, German DTM, Spanish and British Touring Car Championships, immortalised by names such as Nicola Larini and Gabrielle Tarquini.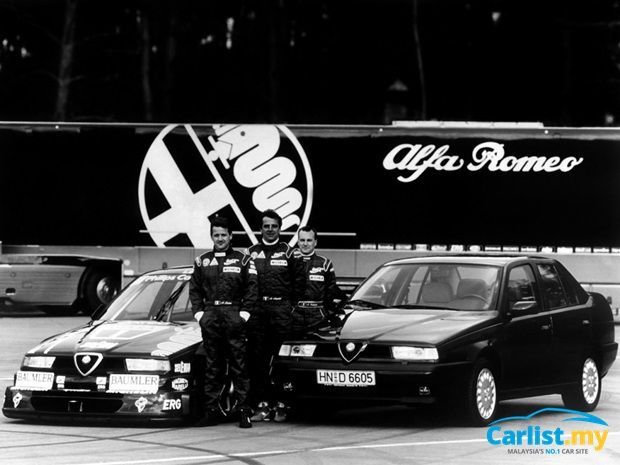 The one to get
Early 1.8-litre 8-valvers are cheap and indestructible. The 2.0-litre Twin Spark (TS) 'widebody' models are where it's at – look for rust under rear wheel arches, lumpy idle timing are mostly caused by non-original MAF sensors, and Lambda sensors need replacement every 3-4 years. Check for good engine oil level or leaks – if the car has done more than 150k km, ask for cam belt and water pump replacement receipts. Power windows motors can fail too – replace or learn to live with.
Audi A4 (B5)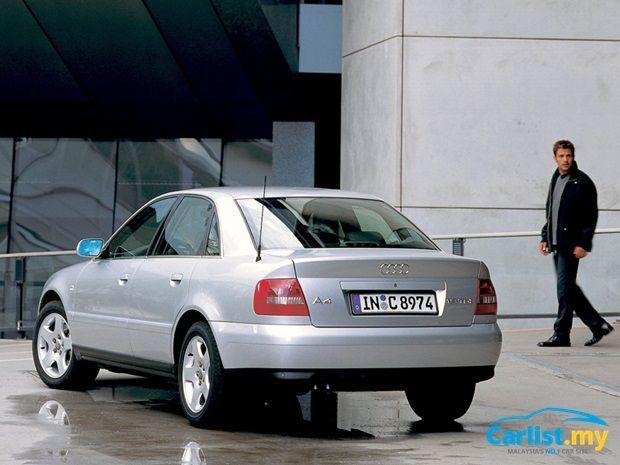 Why it's here
It's the Audi that took the fight to the stalwart BMW 3-Series, it still looks superb and modern after all these years and created the legacy that the all-new (B9) Audi A4 continues to this day.
Claim to fame
This is one for the motorsport fans – the A4 (B5) went head-to-head against the Alfa 155, BMW (E36) 3-Series and Volvo 850s in the most exciting eras of British, Italian and European Touring Car championships, and came out on top. The firm's Quattro technology proved brutally effective on track, as it was on dirt.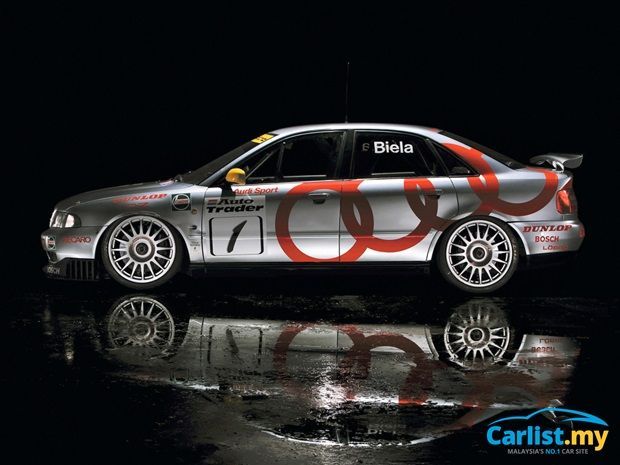 The one to get
Both the 1.8-litre 20-valve turbo and non-turbo engines are very strong. Definitely, ask for service history and get a pre-purchase inspection done by a specialist. Cam belts and tensioners are a crucial timely replacement and turbines reportedly fail too. Run a diagnostics and check for fault codes or if anyone has cleared them recently. 2001 1.8-turbo models received more power but are hard to come by – these cars would be best. Also, check for steering 'play' – steering rack replacement is both labour intensive and costly.
BMW 5 Series (E34)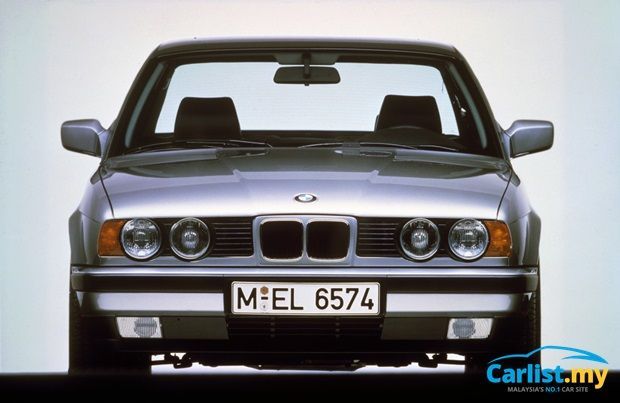 Why it's here
It's one of BMW's all-time greats – timeless style, impeccably reliable with driving dynamics and comfort levels which are considered top-notch even to this day. And as with any BMW, the allure of the company's motorsport heritage is pretty hard to beat.
Claim to fame
As we welcome the seventh-generation (G30) 5 Series, it's good to remember the standard bearer from all those years back. The E34 5 Series had sheer pizzazz and the range-topping M5 combined sports car performance and 'Fifth Avenue' luxury in one package.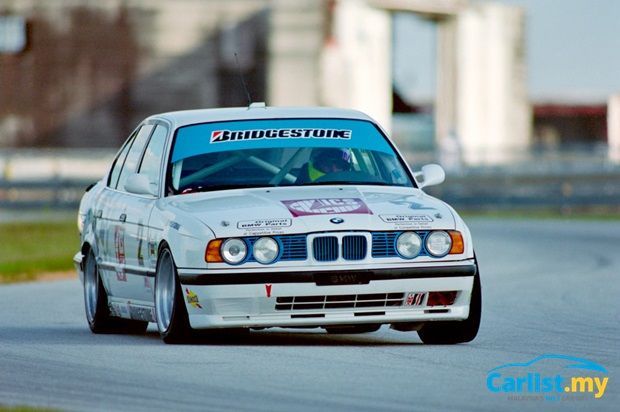 The one to get
As a budget buy – we'd still recommend the pre-facelift 525i (M20B25) 2.5-litre straight-six models. The engine blocks are bomb-proof, OEM parts are widely available and are capable of embarrassing most modern cars on the roads. Manuals were mostly supplied with the (CKD) 2.0-litre models but the engines are asthmatic at best. Listen for clunky gear changes – signs the rear differential-mounts and/or transmission mounts need replacing. Lumpy idle timing symptomatic of vacuum pressure loss or injector wear, diagnose for electrical and engine faults. Finally, look under the side-sills for signs of rust – typically caused by improper jacking.
BMW 7 Series (E38)
Why it's here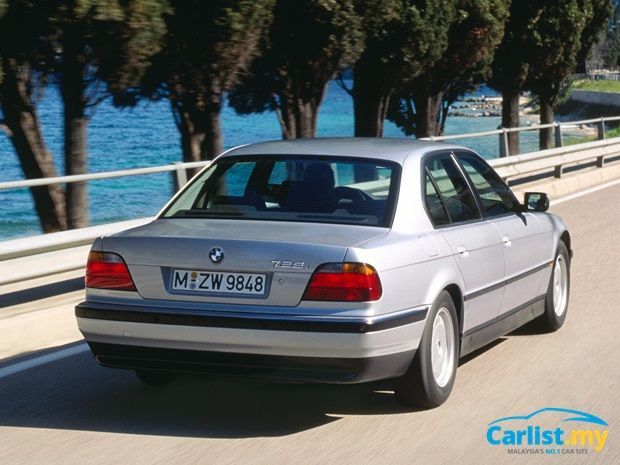 While it's not too hard to flood this list with other BMWs models such as the E28, E30 (which are getting very expensive) and E36 3 Series, why not go for the flagship BMW. Nowadays, you could just about get your hands of the E38 7er for under RM20k – the E38 still comes from a time with lesser BMW electronic wizardry, and thus makes for a superb albeit unconventional choice for a modern classic.
Claim to fame
Not many cars lay claim as the weapon of choice for MI6's finest agent, James Bond. The (E38) BMW 750iL starred as 007's ride in the movie Tomorrow Never Dies – replete with rocket launchers, deployable tire spikes and could be remotely controlled via smartphone... beat that Google Car.
The one to get
The majority of E38 available locally were the smallest displacement (M52B28) 2.8-litre inline-six, good for 186bhp. These engines were fitted with the single-Vanos setup on the inlet side – and unfortunately, will be the cause of uneven idling and other mechanical woes down the line. Otherwise, the engine and gearbox combos are pretty robust. Vanos repair kits are available locally but can cost a small fortune, an existing owner advised to order online (from Canada) and ship it in, but still requires specialist installation. Electronics are otherwise mostly sound but a prior diagnosis is highly recommended.
Mercedes-Benz E-Class (W124)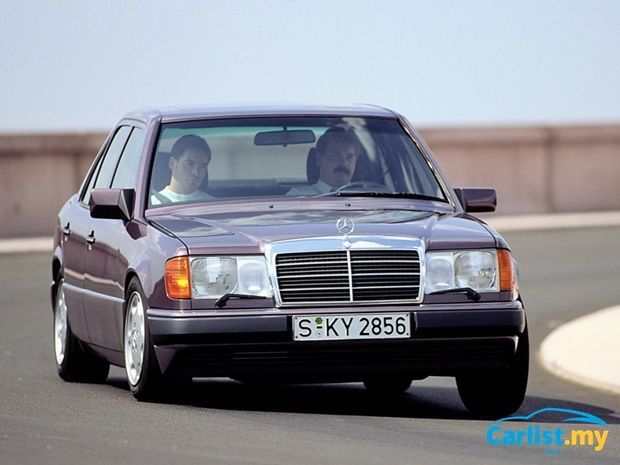 Why it's here
There's not much that hasn't been said about the W124 E-Class – it's the over engineering exercise of a generation and remains one of the most well-engineered cars of all time. More than 30 years on, it still looks the part and can hold its own in a sea of modern traffic. If you want to survive a zombie apocalypse, this is the modern-classic to do it in.
Claim to fame
Nearly 2.6-million cars produced over an 11-year production run – need we say more? And in 1986, a small yet growing tuning company, called AMG… managed to shoehorn a 5.6-litre V8 engine within the chassis of the W124 to create the fastest passenger sedan on the planet, nicknamed, the Hammer!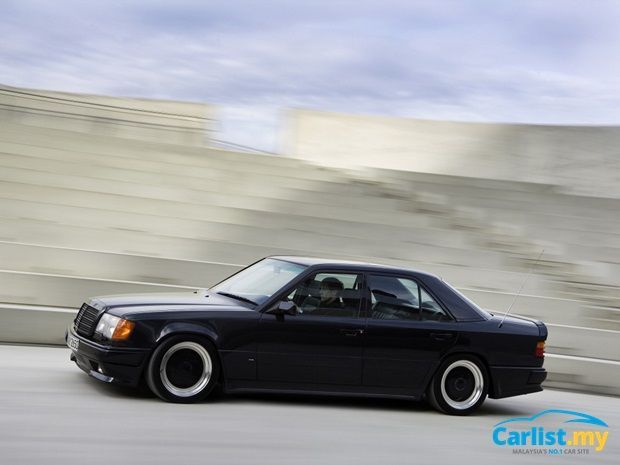 The one to get
The M102 inline-four and M103 inline-six cylinders in the pre-93 facelift models are still highly recommended. If you don't need the silky smooth torque of the 2.6-litre 6-pot, the 2.3-litre four-cylinder is more frugal in town but don't expect small fuel bills either way. Most importantly, look for oil in the coolant reservoir – signs of a leaking head gasket. The front crankshaft seal and belt tensioners are other weak points of the engine. Check the air-conditioning system properly, operate all modes and fan speeds and make sure all the electrics work – these are expensive fixes. The water pump, belt tensioner and radiator should be replaced after 160,000kms.
Catch Part 2 of our bang-for-buck modern classics where we look at another five unique cars to brighten up your garage. Here's a teaser of what's to come...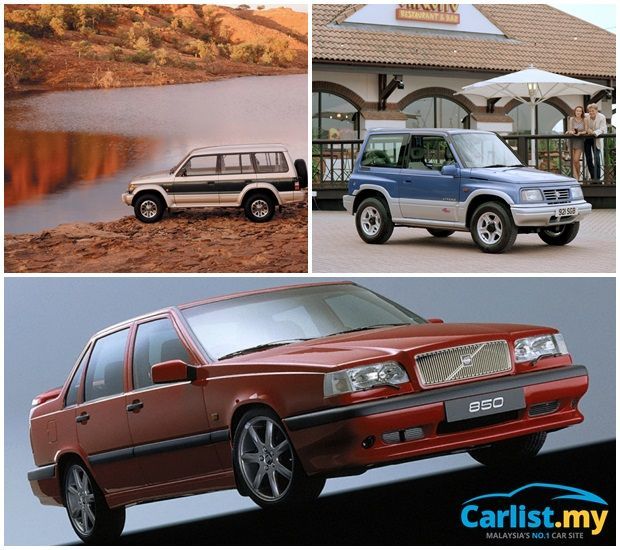 ---
---
---
Comments