2022 Honda BR-V vs 2021 Mitsubishi Xpander vs 2021 Perodua Aruz vs 2021 Toyota Avanza vs 2021 Proton Exora
汽车专题 How will the 2022 Honda BR-V stack up against its current crop of competitors? We turn to the good ol' comparison table to find out.
---
About a week ago, Honda revealed the next-generation 2022 BR-V, the company's B-segment 7-seater cross-MPV, to some fanfare in Indonesia.
Originally slated to debut at this year's Gaikindo Indonesia International Auto Show (GIIAS) in August, the event was postponed to November due to the ongoing pandemic, forcing the Japanese automaker to host their own unveiling event for the BR-V.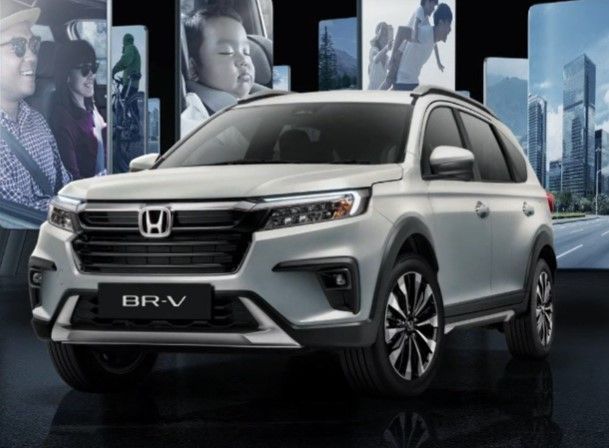 Despite being officially unveiled, pricing and some other details such as dimensions have yet to be revealed as it will only go on sale in January next year, but the ever-popular Honda will reportedly command a price tag from around 260 Million Rupiah (around RM76k).
For now, the new 2022 BR-V seems to be following an identical variant breakdown to its predecessor, but with a new Prestige trim line to top off the range. Like the current City, it straddles the line between being truly 'all-new' and substantially upgraded.

With that being said, how would the 2022 BR-V stack up against its rivals in Malaysia? The Mitsubishi Xpander has finally spread its influence into Malaysia, while the Perodua Aruz still proves to be a popular choice among sub-RM100k MPV buyers.
There's also a couple of oldies like the Proton Exora and Toyota Avanza to contend with, which brings us to the point, does the BR-V has to prove itself all over again to emerge top of the charts? Let's find out
2022 Honda BR-V vs The Competition

Index

2022 Honda

BR-V Prestige

Mitsubishi

XPANDER

Perodua

Aruz AV

Proton

Exora

Premium

Toyota Avanza

1.5S

MSRP

Estimate from

RM87k

RM91k
RM73k
RM67k
RM85k

Engine

1.5-litre N/A
1.5-litre N/A
1.5-litre N/A
1.6-litre Turbo
1.5-litre N/A
Transmission
CVT
4-Speed Auto
4-Speed Auto
CVT
4-Speed Auto
Drivetrain
FWD
FWD
FWD
FWD
RWD

Fuel Economy

(Claimed)

Better than

6.5L/100km

4.8L/100km
6.4L/100km
8.3L/100km
7.7L/100km
Horsepower
120hp
104hp
104hp
138hp
104hp
Torque
145Nm
141Nm
136Nm
205Nm
136Nm
0-100km/h

Faster than

12.2sec

13.3 sec
16.5sec
11.3sec
13.5sec
Wheels
16"
16"
17"
16"
15"
Dimensions
N/A

4,475mm(L)

1,750(W)

4,435(L)

1,695mm(W)

4,592mm(L)

1,809mm(W)

4,200mm(L)

1,660(W)

Airbags
6
2
6
2
2
Safety

ABS/EBD

Stability control

ISOFIX anchors

Honda Sensing

ABS/EBD

Stability control

Hill-start assist

ISOFIX anchors

ABS/EBD

Brake assist

VSC

ASA 2.0

Hill-start assist

Hill descent control

ISOFIX anchors

ABS/EBD

Premium Spec adds ESC

ABS/EBD

ISOFIX anchors
As we mentioned before, there are still some details like the dimensions that have yet to be unveiled, but if we base it on the current BR-V which has dimensions of 4,451mm in length and 1,735mm in width, the BR-V should have dimensions that put it in between the Mitsubishi XPANDER and Perodua Aruz, but just like any Honda, its dimensions don't really tell the full story of how spacious the MPV will be, as Honda has a knack of making tight little spaces seem very huge.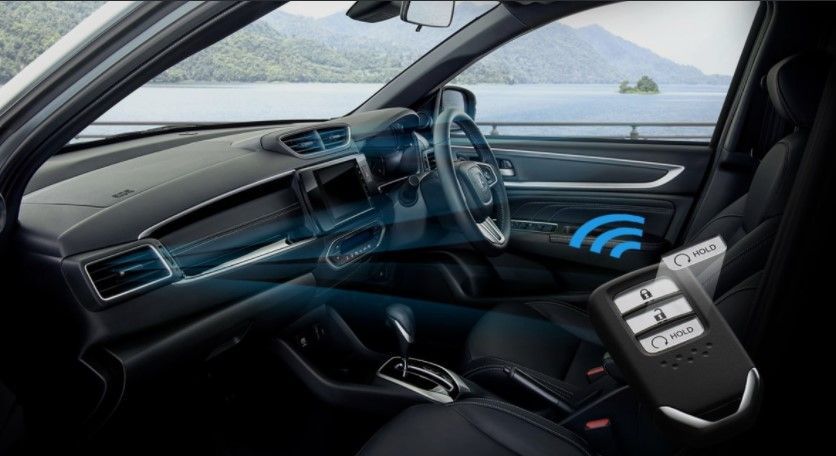 As far as performance goes, the 2022 BR-V with its new naturally aspirated L15ZF 1.5-litre i-VTEC petrol engine with 120hp and 145Nm of torque should improve the BR-V's power figure and fuel consumption compared to its predecessor, but be warned it won't be by much. The engine is practically the one you find in the newest City and can be considered somewhat powerful when comparing to its naturally aspirated competitors.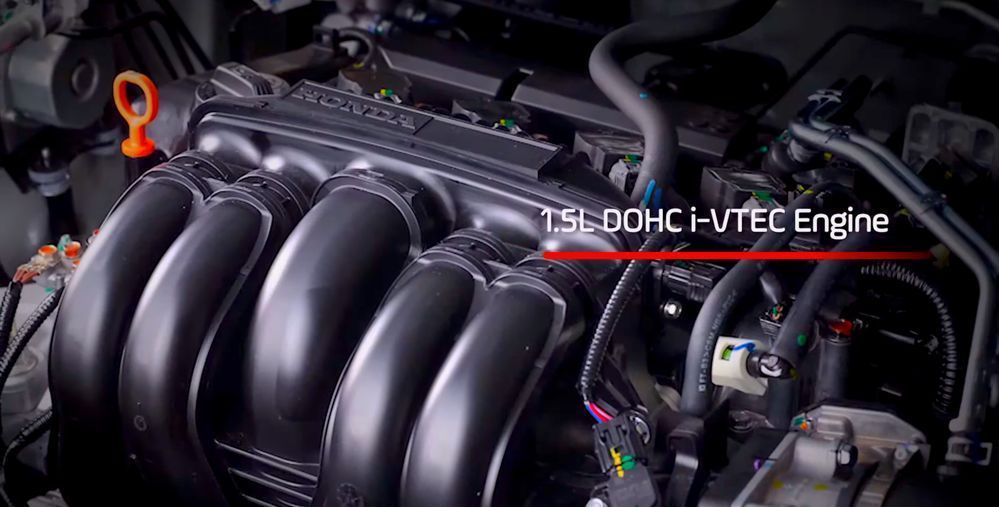 Despite its new handsome looks taking most of the limelight, it's actually in the safety department that pushes the BR-V far ahead in front of its competitors with only the Perodua Aruz with its ASA 2.0 giving it a run for its money.
Albeit only in the top-spec Prestige variant, the BR-V now comes with Honda Sensing, the automaker's active safety and driver-assist suite. The new BR-V has the full roster of Sensing goodies such as Adaptive Cruise Control, Lane Keep Assist, Automatic High Beam, Road Departure Mitigation, and Lead Car Departure Notification.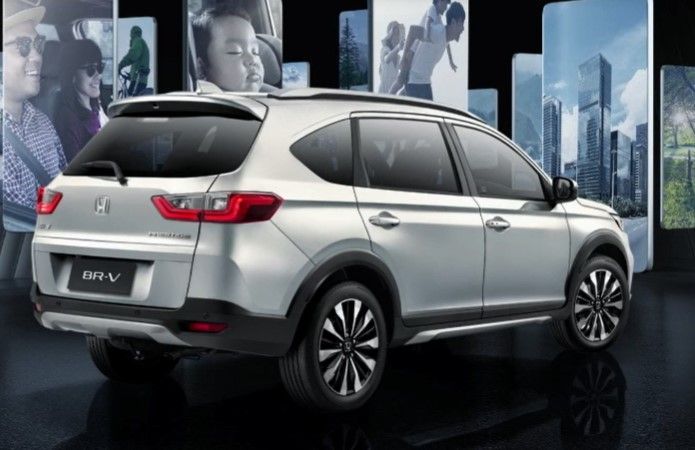 As a complete package, the 2022 Honda BR-V seems to have it all and should be able to steal most of its competitor's sales if Honda Malaysia gets the price right. In Indonesia, even if you don't go for the top-spec BR-V, the MPV will come standard with 6 airbags, which we hope Honda Malaysia will also adopt here in Malaysia as it will easily make the BR-V rise above its competitors.
We've no indication yet when the new 2022 BR-V will making its way across the strait onto Malaysian shores, unfortunately. Given Honda Malaysia's current backlog of vehicle launches delayed due to health-related restrictions, we reckon that we're likely to see the 7-seater somewhere in early 2022.
---
---
---
---
留言