The All-New Honda City RS Will Get Honda Sensing – But What Does It Actually Do?
Insights The upcoming 2020 Honda City RS will be the latest and cheapest Honda model on sale to get the Honda Sensing suite of active safety systems.
---
First introduced with the fifth-generation Honda CR-V when it was introduced here in 2015 – a number of Honda's most premium models have since been offered with company's Sensing tech such as the previous-generation Accord, and most recently, the facelifted Honda Civic.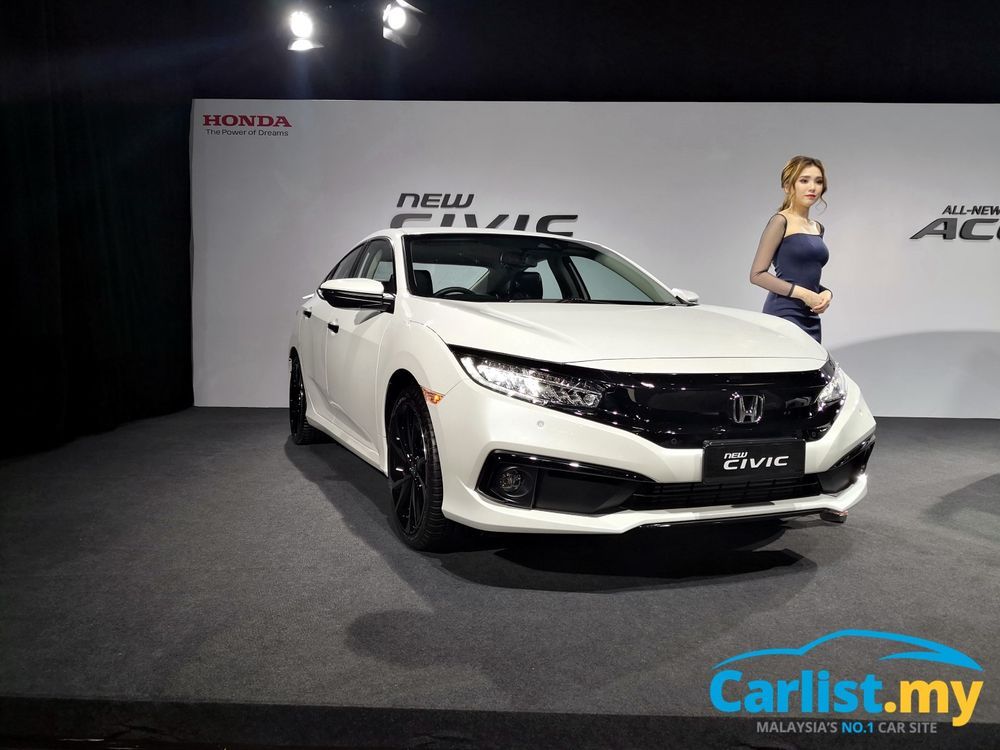 Honda Sensing is made up of a number of complimentary driver-assistance safety systems such as Lane Keep Assist and Forward Collision Warning. These are called active safety systems or Advanced Driver-Assistance System (ADAS) because they work at all times (unless the driver deactivates them).
What are active driver aids or ADAS?
Short for Advanced Driver-Assistance Systems, ADAS is an umbrella term for a list of related active safety systems. By 'active,' it means that the features are designed to warn the driver ahead of time, mitigate the accident altogether, or reduce the severity of the impact by at least slowing the car down at the last minute.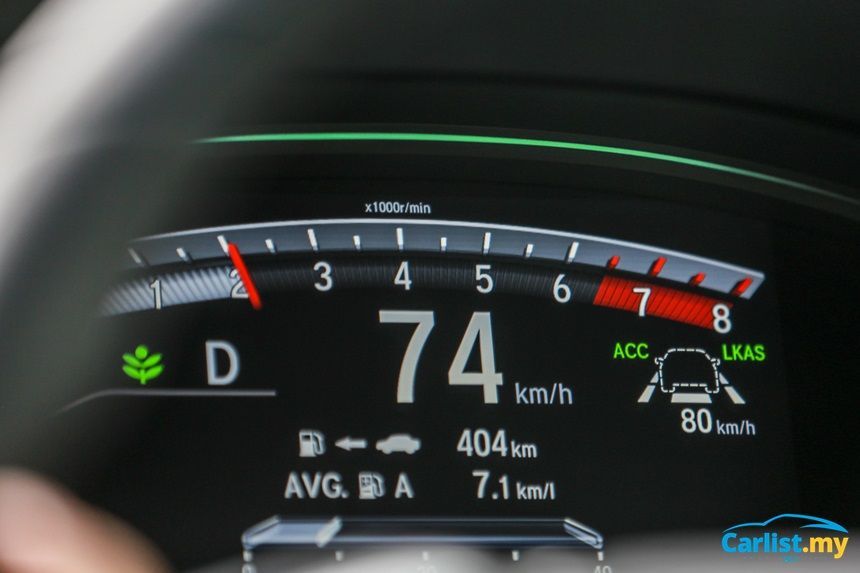 As opposed to passive safety systems such as airbags, ADAS tries to stop the accident from ever happening, airbags only serve to minimise injury once a crash has taken place.
The keyword here is 'try,' because technology cannot compensate for human stupidity or ineptitude. If you refuse to wear your seatbelts and drive like an idiot, ADAS can do very little if things go awfully wrong.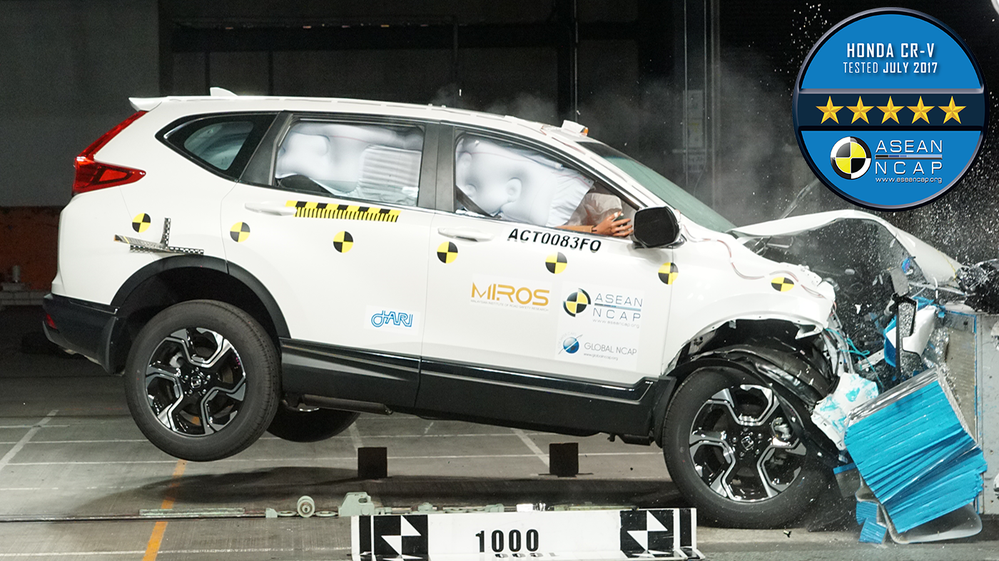 For most reasonably safe drivers, ADAS work to avoid an accident by alerting a distracted driver of potential dangers, and in extreme cases, momentarily taking over driving duties from the driver. If necessary, ADAS systems will work to automatically steer or brake the vehicle if the driver is not reacting fast enough.
Other manufacturers all have catchy names for their ADAS systems, here are some others you might have heard about:
Toyota Safety Sense (TSS)
Subaru EyeSight
Mazda i-ActivSense
Perodua Active Safety Assist (ASA) 2.0
What does Honda Sensing do?
Honda Sensing works by relying on two key components – a monocular camera mounted behind the rear-view mirror and a millimetre wave radar mounted beneath grille on the front bumper. Together, the two components work to keep the driver out of harm's way.
Radars are very good at calculating speed and distance but are poor at identifying finer details of an object, which is crucial in filtering out false alarms.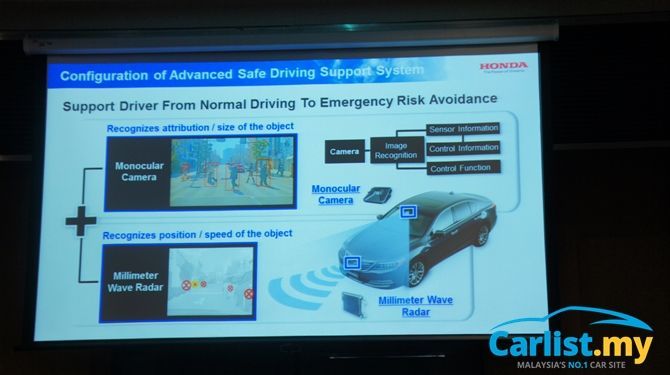 For example, radar can't tell if the object in front is a harmless cone or a child. Cameras are good at doing that and when combined with sophisticated image recognition software, it can make very good judgement.
When working in harmony, Honda Sensing systems create a virtual force field around the entire car, if you will, which serves to keep the vehicle and its passenger's safe.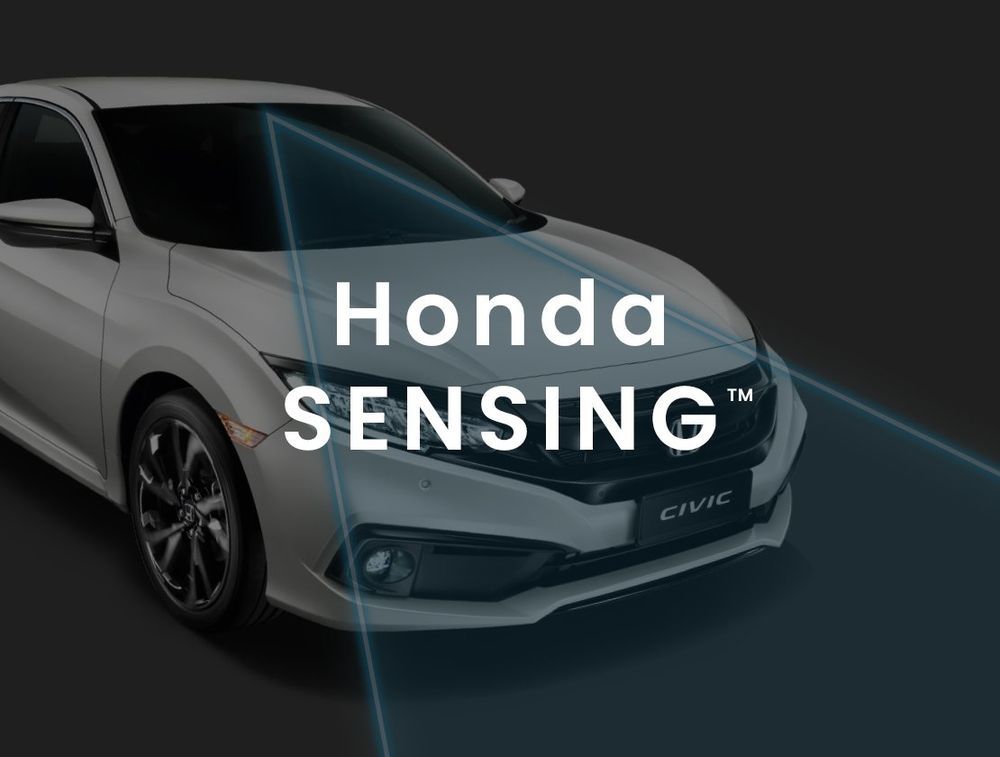 The Honda Sensing ADAS systems are made up of the following functions:
From the front
Active Cruise Control (ACC) with Low-Speed Follow (LSF) – Driver assist function, maintains pre-set speed and a programmable distance to the car in front. Preset travel speeds between 30 km/h and 180km/h, but the LSF works from 0 km/h. Therefore, it can bring the vehicle to a complete stop and restart again as traffic progresses.
Forward Collision Warning (FCW) and Collision Mitigation Braking System (CBMS) – Collision avoidance, both systems work in tandem to prevent or mitigate a frontal collision. FCW uses a monocular camera and millimetre wave radar to detect a risk of collision, provides an audible and visual warning. If no action is taken, CBMS steps in, and can progressively adjust brakeforce, from light to strong.
From the side
Lane Departure Warning (LDW) and Road Departure Mitigation (RDM) – Monitors vehicle position within the lane and alerts driver. If no action is taken, RDM provides subtle correction by braking individual wheels and providing steering assistance. LDW works between 72 km/h and 180 km/h.
Lane Keep Assist System (LKAS) – Like the LDW, Works between 72 km/h and 180, but assists to keep the car centered within the lane with minute steering adjustments, almost unseen. This helps reduce driving effort.
Note that Honda calls these, driver-assistive functions, meaning the car still requires constant driver input, the system quickly detects when the steering is being left unattended and prompts a warning.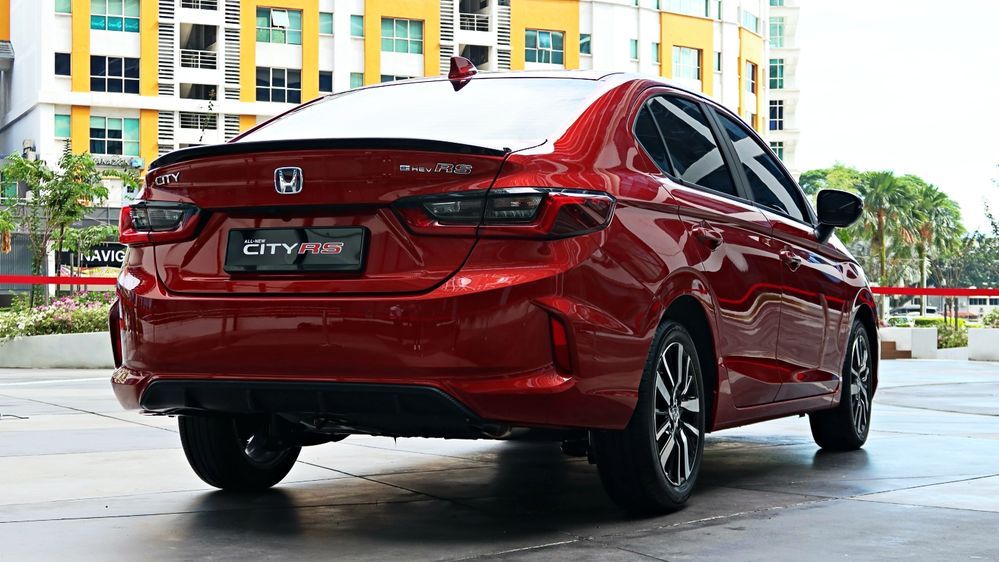 The combination of ADAS systems and its Honda well-publicised new i-MMD powertrain will undoubtedly make the City a class winner – if not in terms of sales, at least in terms of having a comprehensive safety and equipment list.
At this time, we do not know for certain if the Honda Sensing suite in the all-new 2020 Honda City will include all the above systems, but there's a fair chance that given its updated platform architecture, it can be made to include all the above functions, further democratising active safety systems to a far greater market segment.
Kudos Honda!
---
---
---
---
Comments