First Look: 2020 Honda City RS i-MMD Hybrid In Malaysia
Auto News This is the incoming future range-topper, the 2020 Honda City RS i-MMD, and it's intention is to shake up the B-segment with some next-level powertrain and tech features.
---
You've no doubt seen the advert in which this new City, equipped with Honda's newest i-MMD (Intelligent Multi-Mode Drive) hybrid system, overtakes pretty much every car the producers could get their hands on.
Following that, the internet's response was:
"Honda - The Power of Torque"
"i-VTORQUE Kick In Yo!"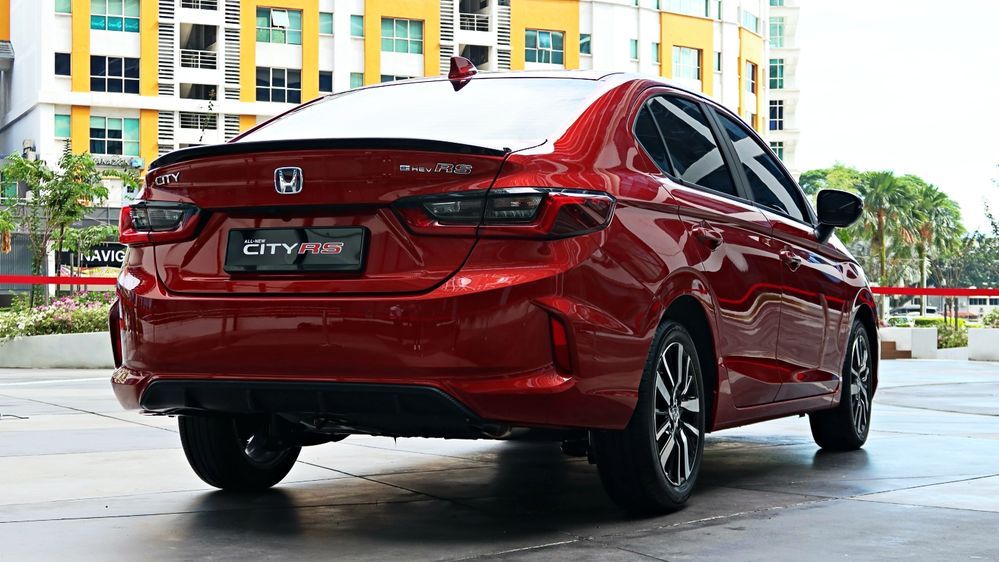 It was to illustrate the real world benefits of an electric motor, that surging torque and immediate power, at least from an acceleration and 'power' point of view. That's to match the City's newest variant, the RS, which is a moniker we're more used to seeing on high performance Renaults and Porsches.
This is merely a preview, but this car's Malaysian launch, which is projected during Q4 2020, will also be the worldwide preview of Honda's new hybrid drivetrain making its debut in the City - a true world's first. Another new addition to the City's growing list of talents is Honda LaneWatch, allowing the driver to see what might be in their blind spot by way of cameras mounted on the car's side mirror stalks.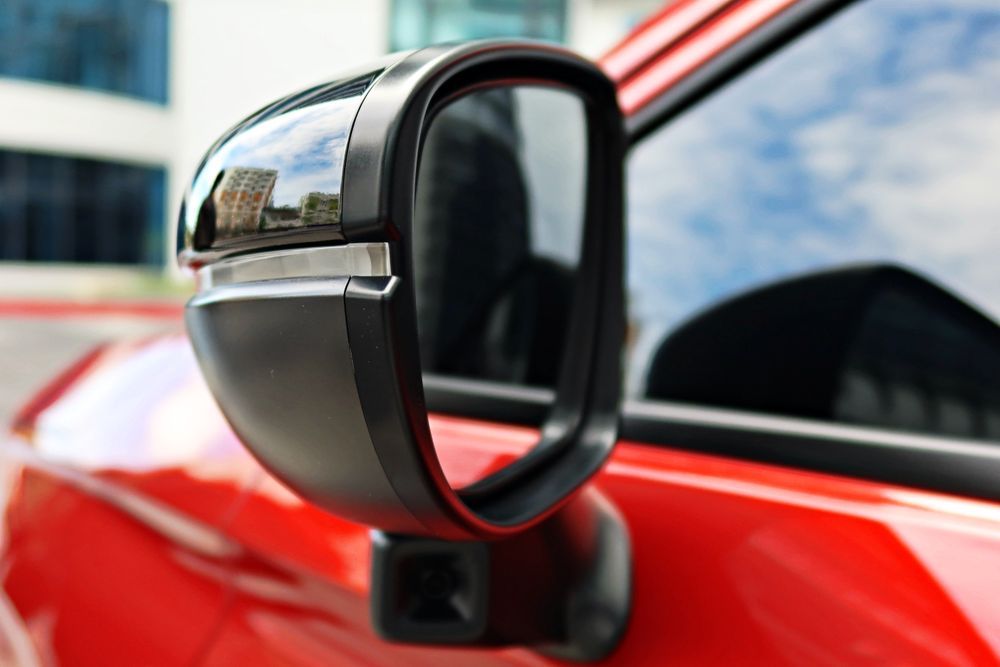 This new hybrid drive system differs from the i-DCD (Intelligent Dual Clutch Drive) hybrid found in the existing City Hybrid, Jazz Hybrid, and the HR-V Hybrid due to its use of two electric motors. The first of this pair acts as a generator while the other is a 'traction' motor. The end result is more power and even better fuel economy, though Honda hasn't disclosed how much yet.
Going forward, the 2020 Honda City RS i-MMD is also expected to be the only one offered as a hybrid, leaving the remaining S, E, and V variants to likely seek drive from a 1.5-litre i-VTEC naturally aspirated four-cylinder engine, mated to a CVT.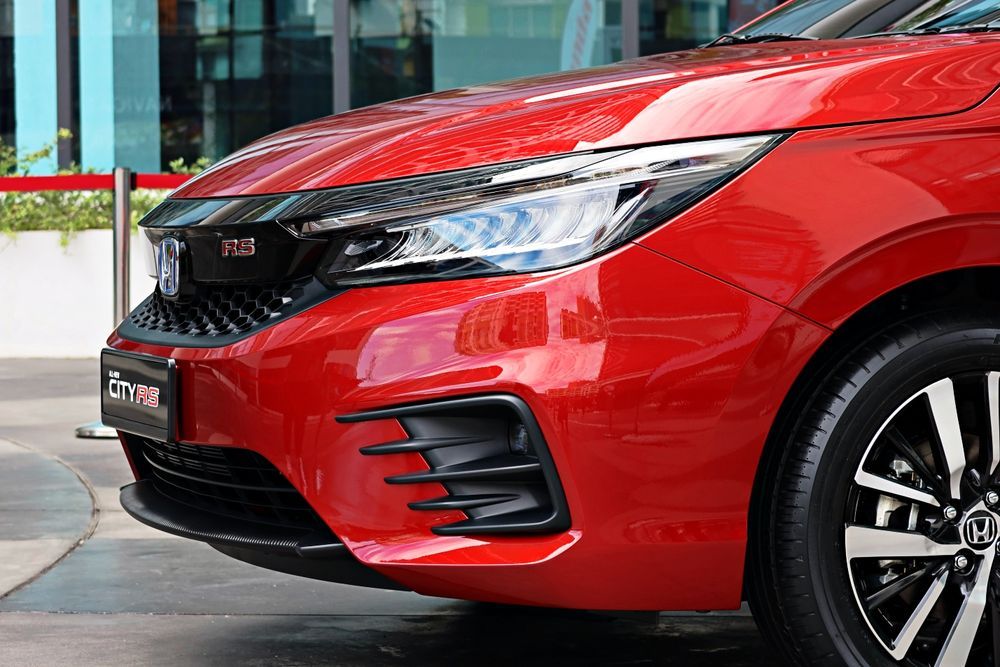 If you've been following this car closely, you'll know that our neighbours in Thailand instead received this B-segment sedan with a 1.0-litre turbocharged 3-cylinder engine, but Honda isn't yet divulging any additional information about the City's i-MMD hybrid apart from its impressive peak torque figure of 253Nm, which is unheard of in this class of vehicle.
Right off the bat, there's definitely more that's still unknown about this car than there has been revealed. We get a clear view of the car's exterior, which is a marked improvement over the outgoing model, especially in the flesh with its sharp 16-inch wheels, LED headlights/tail lights, and all-round disc brakes , but we've already been given a taste of this new City since its Bangkok debut back in late 2019, replete in its 'RS' skin.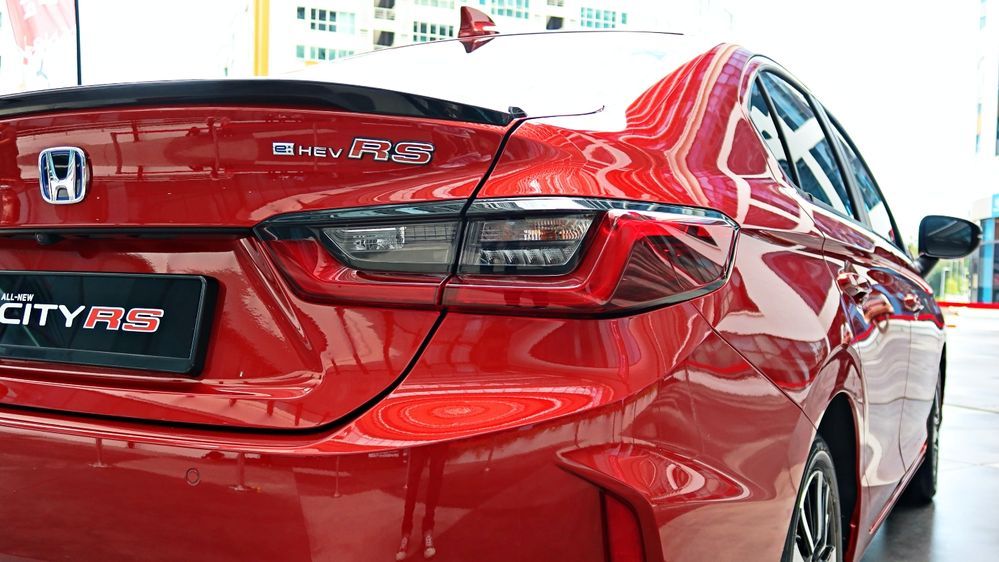 That said, Honda does note that the car pictured here isn't fully representative of the final spec that will be in our showrooms. There is still room for changes in exterior accents, however, albeit minor, and even these are relegated to tweaks below the bumper.
No, we sadly weren't allowed inside the car. You'll also notice that the windows on this preview unit have been fully blacked out to keep our prying eyes from reading into what's on offer. We suspect this is partially due to this not being the final version we'll eventually be getting, but also because Honda themselves would like build more anticipation for the full launch by staggering the release of details.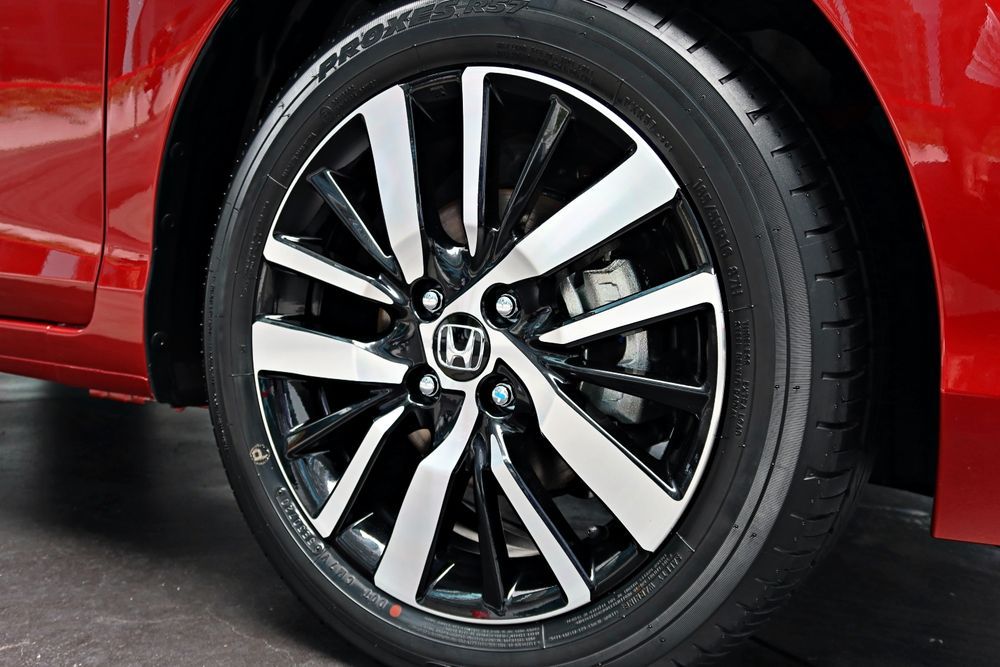 That's a bit of a shame as, arguably, the most significant generational improvements lie with the new City's interior. From what has been revealed about the car internationally, we know it's a big step forward from the outgoing model's cabin, which was functional and very spacious but has started to look and feel dated.
Overall, Honda is playing their cards very close to the chest with the 2020 Honda City RS i-MMD, which means we'll have to wait for crucial points of information such as a full feature rundown as well as pricing. From what we've seen so far, though, there's lots to be excited about.
---
---
---
---
Comments