BMW i4 vs Porsche Taycan - Battle Of The EV Sports Sedans
汽车专题 The BMW i4's (and iX's) recent appearance on BMW Malaysia's website has led most of us to believe we might be in for quite an electric surprise if these two vehicles make their official entry into Malaysia. Crucially, there will be much anticipation surrounding the i4 – given it's a four-door high-performance sedan – something BMW does very well.
---
Though it is still quite a ways off, the earliest market arrivals of the i4 only happen in Q3 2021, the i4's natural competition would include Tesla Model 3, as well as the Polestar 2 and Audi e-Tron GT depending on market.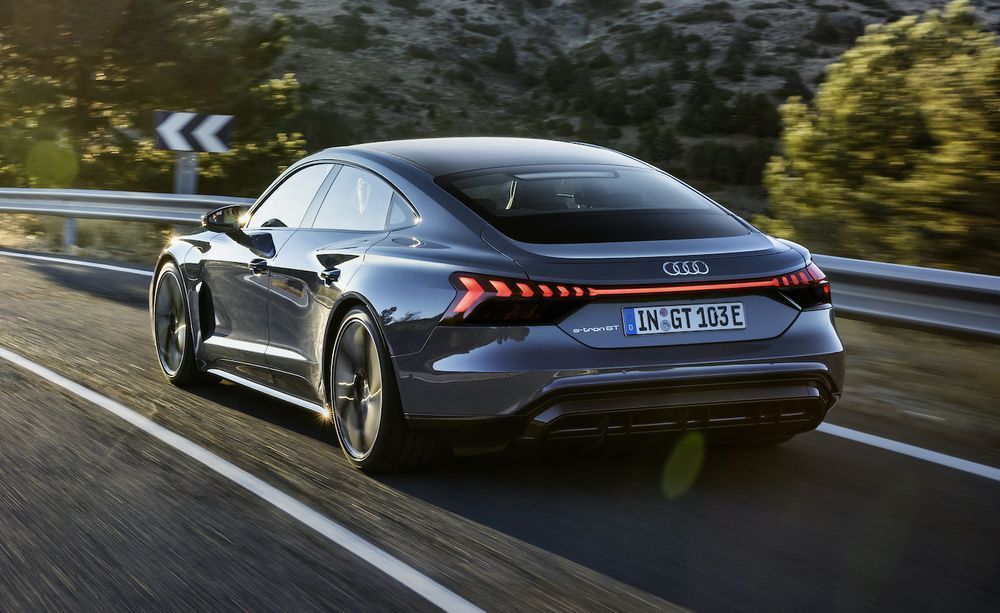 In Malaysia however, seemingly the closest competitor the i4 would have is the base model Porsche Taycan, which granted is a more premium car – but share some similarities which include a single motor driving the rear wheels and almost similar battery capacities.
Some specifics of the i4 – such as its total torque figures are still not known – but let's find out how they match up.
Dimensions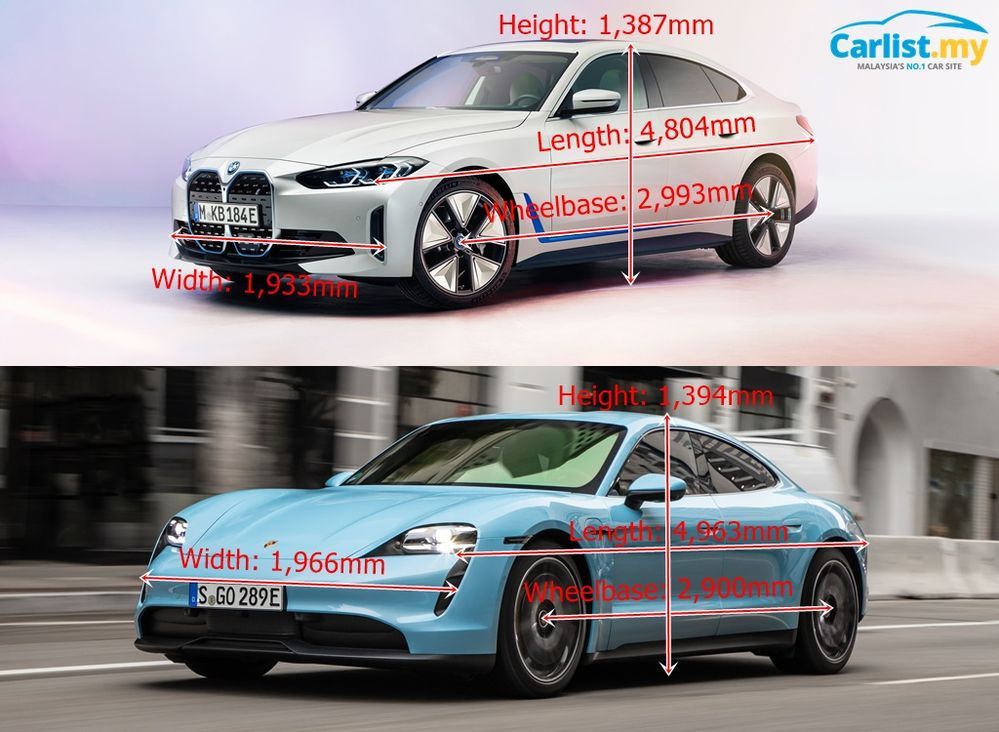 The Taycan is the larger car, it is both longer, wider and more low slung given its gorgeous yet slippery shape. However, the i4 has a longer wheelbase than the Taycan which should aid interior space and legroom.
Power
Porsche Taycan: Up to 408PS with Overboost/Peak torque: 345Nm
BMW i4: Estimated up to 537PS/ torque unknown currently
There's a little contest as to which might be the faster car, the i4 has over 100PS more than the Taycan and should weigh about the same, if not less. However, don't discount the Taycan's 800W electric architecture that gives it sublime endurance in almost any driving condition and weather. The i4 features BMW's fifth-generation eDrive powertrain which integrates the electric motor, transmission, and power electronics, all accommodated in a single housing making it incredibly compact and powerful.
Battery capacity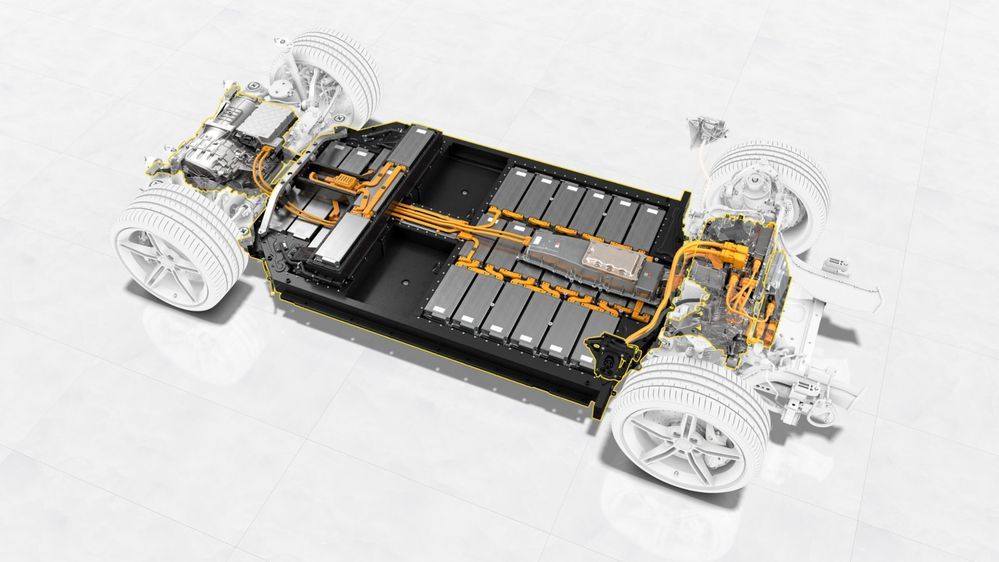 Porsche Taycan: 79.2kWh (Performance Battery)/ 93.4kWh (Performance Battery Plus)
BMW i4: 80kWh
Customers of the Taycan can opt to have the Performance Battery Plus which offer more capacity, driving range, and performance. The Taycan also recharges its battery immensely quick thanks to its 225kW max (DC) charging rate. Juicing the i4 is a newly designed high-voltage battery featuring a flat design and optimised energy density, total capacity is rated at 80kWh. The max charging rate is not yet known, but the BMW iX3 which has the same battery capacity is capable of DC fast charging at 155kW.
Driving Range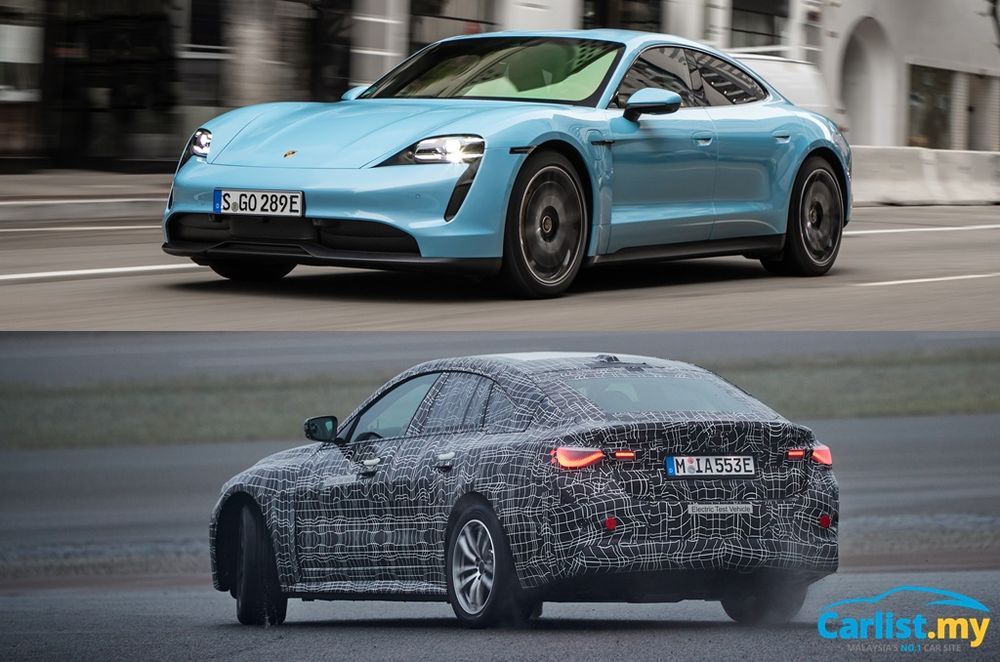 Porsche Taycan: Up to 408PS with Overboost/Peak torque: 345Nm
BMW i4: Estimated up to 537PS/ Torque unknown currently
The Taycan is claimed to have a combined driving range of between 354 - 431km with the Performance Battery and 407 - 484km with the Performance Battery Plus. BMW claims a driving range of up to 590km (measured according to the WLTP test cycle) for the i4. The increased range could be down to a lower vehicle energy consumption (estimated) 133 Wh/km (Taycan: 201 Wh/km), however, this figure is likely higher in real-world conditions, which will affect the overall driving range.
Price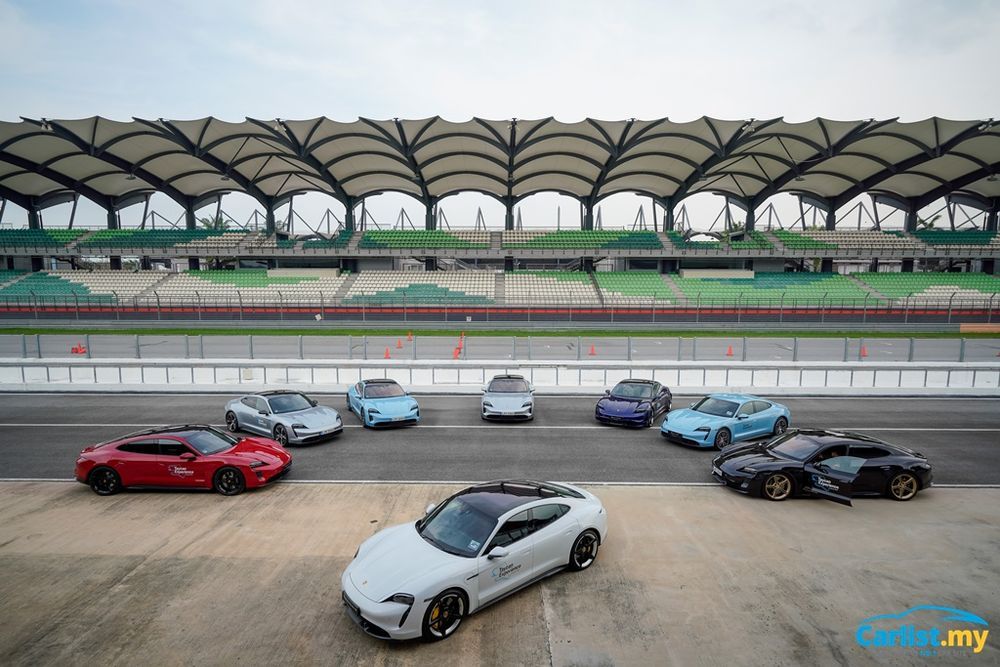 There are no concrete figures for the i4 currently, but Car and Driver USA estimates a pricetag of between USD50k – USD60k if it intends to compete with the highly successful Tesla Model 3. The base model Taycan starts at USD80k in the USA therefore the i4 is quite a bit cheaper than the Taycan. In Malaysia, the base model Taycan retails from RM584,561.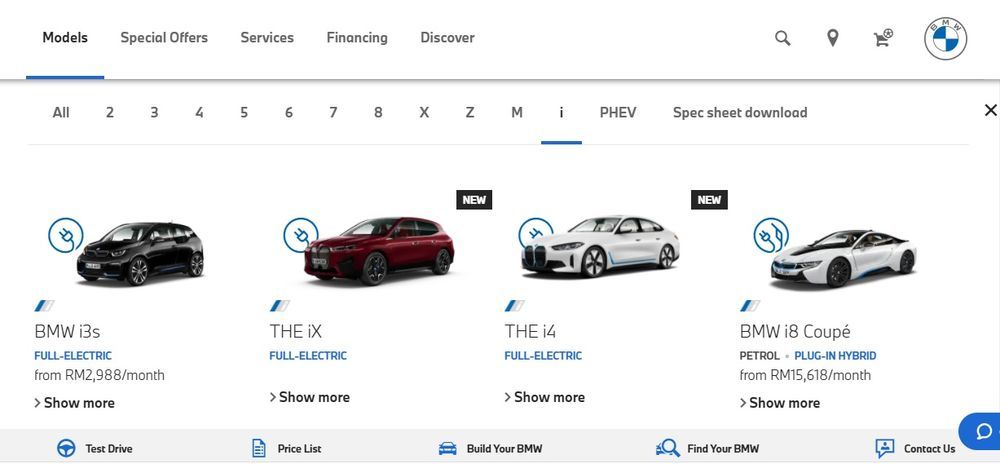 Separately, a recently announced policy by MARii which intends to accelerate the EV business in Malaysia could see better and more competitive prices for EVs and PHEVs. Upon its introduction, the BMW i4 could take advantage of the new policy changes and its incentives to offer a very competitive pricetag. Perhaps in the region of RM400+k?
---
---
---
---
留言