5 RM50,000 Used Cars You Should Consider!
Insights These cars have never lost its charm, in fact, it has probably gained some through its used price reduction. We list 5 cars for RM50,000 or below that you should consider!
---
While some cars lose their charm as they get older, some just seem to be able to maintain their mojo. Many factors affect this. Things such as design, cult following, dependability, and price affect its ability to stay in demand.
Used cars, particularly around the RM50,000 mark, don't really offer new age advanced safety systems, modern coloured infotainment systems, or even 100% dependability. Still, what it lacks in modern tech and 100% reliability, they do make up for it with personality.
Whether you're shopping for a new daily driver or a weekend project car, these cool used cars under RM50k are some of the best options out there when you're looking to find the most personality for your ringgit.


Honda CR-Z
First launched here in 2012, the CR-Z's concept was revolutionary at the time – a hybrid that was fun to drive! And rightfully so, an agile chassis and zesty 1.5-litre engine (with some help from the electric motor) gave the CR-Z a superb power to weight ratio, which is only made better because you have a six-speed manual option to control the whole of it. Add to that a boot that will swallow a road bike (with the rear seats reclined), and you pretty much have a car that does it all.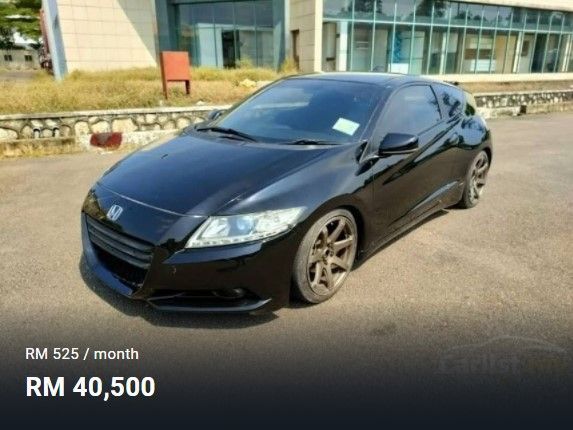 Having fun is never going to be this green… or cheap. Pro tip: look for the facelifted 2013 and up CR-Zs with the newer 18.8 kW lithium-ion battery. Ask for full-service receipts before purchase. Replacement batteries are not that expensive, and will probably set you back around RM4k. Factor this into the purchase price, and you shouldn't be disappointed.


Volvo V60 T4
Volvo and the wagon body shape go hand in hand like Ikea and the modern furniture. The brand truly galvanised the form factor of the wagon, which is probably why the first-generation V60 still looks up to date - that is, until you put it next to the super rare second-generation V60, of course. It was first launched in Malaysia in 2012 and was offered in either a base-spec T4 or top-spec T5.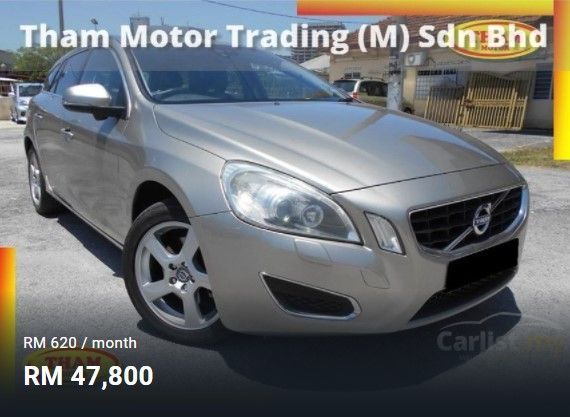 Even though the T4 is labelled as a base spec car, it still came with features such as a 5-inch integrated colour screen infotainment system, blind spot information system (BLIS) and active bending lights (ABL). Although it only packs a 1.6-litre engine, the Volvo V60 T4 pushes out a respectable 180hp and 270Nm of torque, which does give the car some hustle. Replacement parts are not as cheap as Japanese cars, but thankfully, they are built to last.


Kia Optima K5
When the legendry Audi TT designer Peter Schrier moved over to KIA from Audi, one of the first cars he designed was the third generation Kia Optima. When Peter designs a car, it usually is a timeless design, and when you pair that with some robust Kia engineering, you get a great looking car that will last. The Kia Optima was first launched in Malaysia in 2012.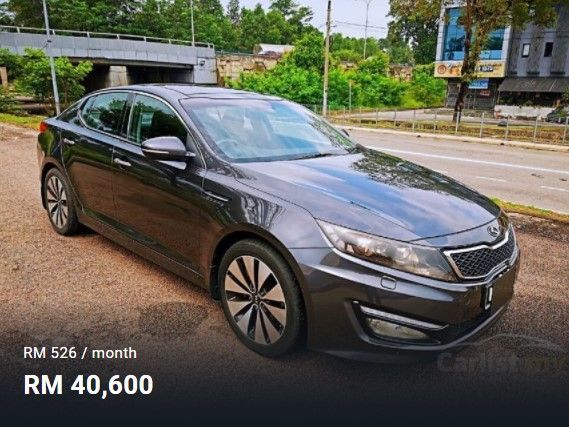 It really was one of the first KIA cars that grabbed buyers attention just from its design standpoint. It's exterior is sleek, sporty and handsome, while its interior really did make you feel like you were in an Audi. It came with phone connectivity and a great sound system, which was rare for a car around its price range. The engine is a bit rough when you give it the beans, but apart from that, it is reliable and smooth. The low profile tyres probably helped with its above-average handling and never really compromised on its comfort.


BMW X1 E84
The first-generation BMW X1 is a rear-wheel-driven half wagon half crossover type car. It used the same platform as the e90 3-series and really did present buyers with a unique and different type of car at the time of its introduction. It has quite a few engine options, including a naturally aspirated petrol four-cylinder, turbocharged petrol four-cylinder and a turbo-diesel four-cylinder. It can also be had in S-Drive, which meant it was only rear-wheel driver, or X-drive, which meant it had all-wheel drive.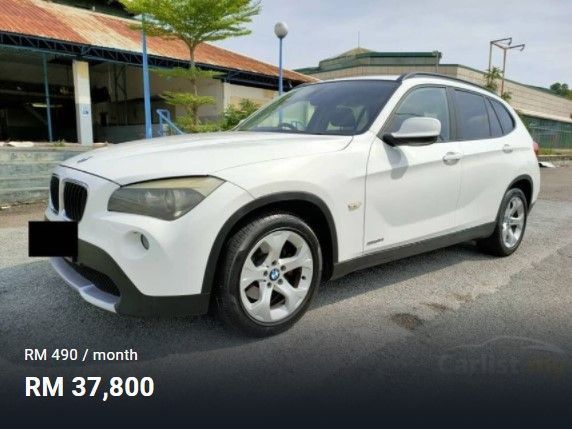 Although it might not look like it, it was typically BMW and was fun to drive plus offers more practicality than the 3-series it was based on. The E84 is probably the only car of its kind, as its competitors all had front-wheel drive, which BMW also adopted later on with its successor. Common issues with the car are also typically BMW, which means you'd get some oil leak and Vanos problems at some point. Luckily they are not hard and relatively inexpensive to fix.


Land Cruiser Cygnus
An expat favourite, the Land Cruiser Cygnus is a JDM market Land Cruiser that offers Toyota's famed reliability with big SUV practicality. It was the last J100 Land Cruiser variant before the J200 replaced it. It was also the first time Toyota introduced a V8 engine into the Land Cruiser lineup. The 2UZ-FE V8 engine provided drivers with a smooth delivery of power which is essential in a car that is supposed to be a luxurious SUV.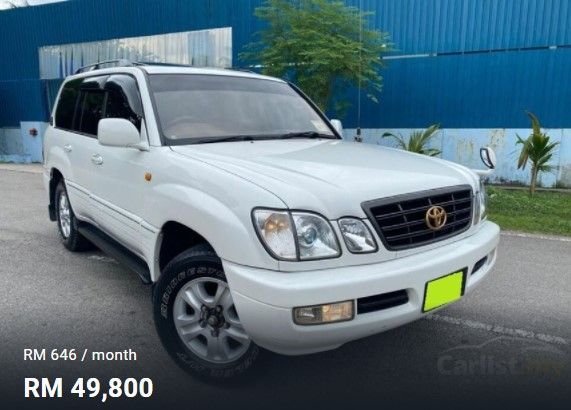 The powertrain is mostly trouble-free, but the weak point of the car is its front suspension. If you're looking for a spacious and luxurious family cruiser with a big and smooth V8 engine underneath the bonnet, then the Cygnus might just be for you. Expats love the SUV for its reliability and touch of luxury, especially considering that the other option is a Perodua Myvi. If you feel like you can put up with the RM4k road tax every year, then by all means, because this is probably a better alternative to an old Range Rover.
For more latest car news, reviews, car buying guides and videos visit us at Carlist.my Auto News.
Check out all the best new & used car deals in Malaysia at Carlist.my.
Sell your car fast with the best offer? Visit us at CarlistBid.my.
Get your latest new car promotion here also.
---
---
---
---
Comments