Lexus RX – The True Value Of Luxury
Auto News Regardless of earning power or market segment, consumers are always on the lookout for a good value purchase. Some may equate good value simply to a product offering the most features for the least money; a number of luxury car makers have been offering exactly that, taking advantage of EEV tax breaks to offer attractively-priced competitively-specced models to well-heeled buyers eager to seize a good deal.
Wealthy consumers, however, look to luxury cars to make a statement to differentiate them from the chasing pack. The true value proposition of a luxury vehicle, therefore, is to offer more than just the most metal or the most toys for the least money. The true measure of quality where a luxury car is concerned also lie in many intangibles, all of which weave together to create an unforgettable ownership experience.
Against competitor models that are locally-assembled and often heavily discounted, the Lexus RX presents truly discerning customers with a multitude of qualities that offer a new take on the true value of luxury.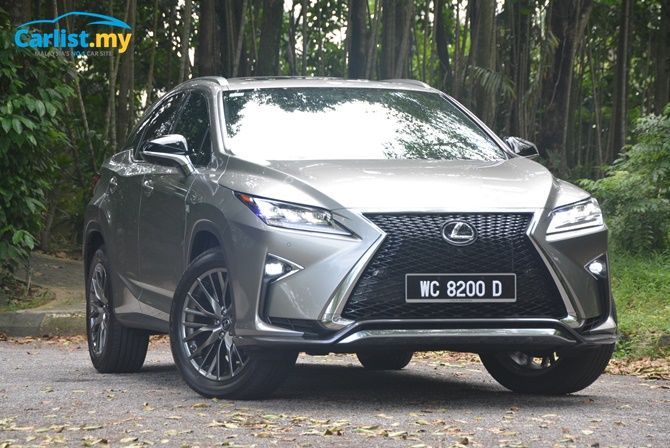 Daring Appearance
Two years on from its launch in 2015, the Lexus RX still looks like nothing else on the road. It blends the rugged stance of a proper SUV with bold styling cues to offer unmatched road presence.
Sharp creases and acute angles between lines further add to the RX's distinctive appearance that ensures it will not be mistaken for any of its more conventionally-styled rivals. From its design language, one can clearly identify the RX as a Lexus from afar, yet upclose it appears unique enough to carry its own distinct identity within the family.
Besides serving aesthetic purposes, the sleek lines on the RX's bodywork also significantly smoothen its aerodynamics, thus improving fuel efficiency and helping to reduce wind noise on the move.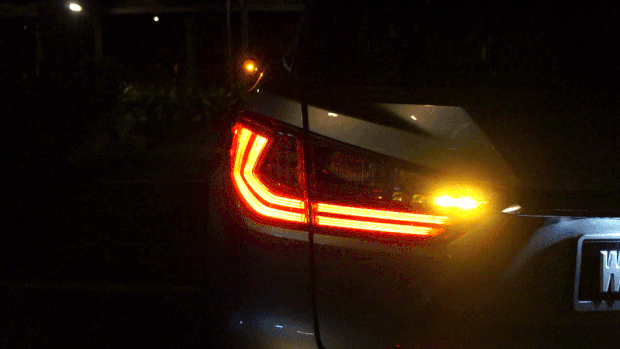 Meticulous Craftsmanship
Not just the RX, but Lexus vehicles in general are built with a relentless quest for perfection. Critical to the Lexus car making process are the famed Takumi craftsmen, whose dexterity and attention to detail are famously put to the test every day by a challenge to fold a perfect origami cat in less than 90 seconds using their weaker hand.
Takumi masters rely on their sense of touch as well as their naked eye to meticulously inspect each car at every step of the manufacturing process from engine casting to paintwork and body stamping. They also serve to devise the various processes that keep the assembly lines running smoothly as well as to train and inspire other technicians.
These Takumi masters work their meticulous hands every step on the way for every Lexus car manufactured.
Class-Leading Powertrains
The Lexus RX is available with a choice of three petrol engine configurations – 2.0-litre turbocharged inline-4, 3.5-litre V6, and 3.5-litre V6 hybrid.
The RX 200t's 2.0-litre turbocharged engine is perhaps the most advanced of its kind available in the market. Besides being boosted by a twin-scroll turbocharger, the four-cylinder engine also features dual fuel injection systems and the ability to switch between two different combustion cycles to give it maximum flexibility – it can therefore be as powerful as you want, or as economical as you need. Best of all, it is refined like no other engine in its class.
Middle of the pack is a 3.5-litre V6 offering ultra-smooth performance for buyers preferring the effortless power delivery of a big capacity engine in the RX 350. Topping the range is a 3.5-litre Atkinson cycle V6 augmented by the Lexus Hybrid Drive system in a setup that offers a best of all worlds combination in performance, fuel economy, and refinement.
To ensure superior traction, all versions of the Lexus RX in Malaysia are offered with all-wheel drive as standard providing confident all-weather performance.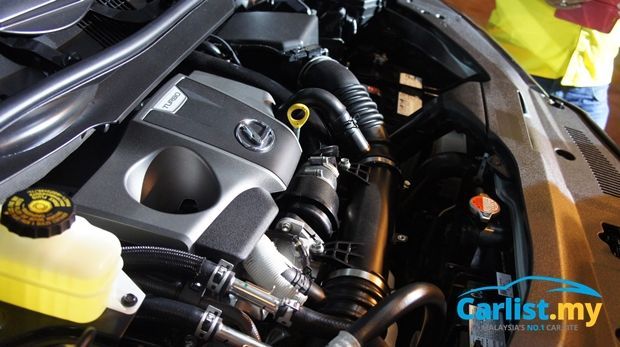 Preserved Prices
Unlike its competitors, Lexus is not pre-occupied with merely chasing sales volumes and is thus not drawn into endless discount wars with competitors. By doing this, Lexus gives value back to its consumers by preserving the exclusivity and resale value of their vehicles.
It does mean that fewer people buy Lexus vehicles compared to competitor brands, but it does mean that every Lexus vehicle on the road stands out from the rest. Granted, one has to pay more to own a Lexus, but it also comes with the assurance that resale values will not be sent crashing by massive discounts the very next day.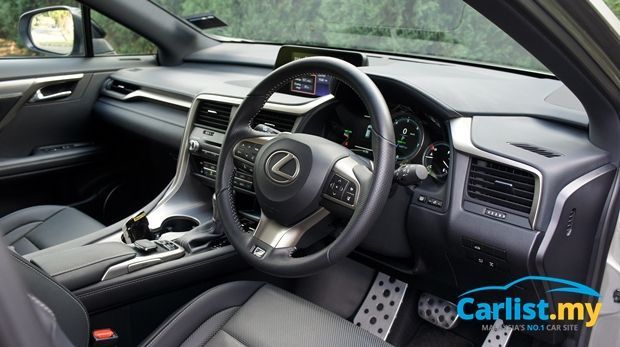 The Lexus Ownership Experience
Besides making superbly crafted vehicles, Lexus is also well-known for providing an unrivalled ownership experience. For starters, Lexus vehicles are generally better made and more reliable than most cars in their class.
Further, Lexus personnel at the front lines are trained to provide first class service to all customers walking into the brand's premises, thus guaranteeing an unforgettable showroom experience. Owners returning to have their vehicles serviced are treated with the same degree of hospitality. It is not uncommon for visitors to Lexus dealerships talk about being 'treated like kings' afterward.
The Lexus RX is more than just a premium SUV; it embodies the true essence of luxury on multiple levels. This is a vehicle that offering an unforgettable design, thoughtful attention to detail, and superb engineering in one luxurious package. If there is an SUV you want to stand out from the crowd from with, this is a car that you absolutely have to consider.
Follow this link to find out more on the Lexus RX's luxury-laden take on the concept of value.
The Lexus RX, together with other Lexus models such as the NX, IS, and ES, is available for test drive back-to-back against luxury models from Jaguar Land Rover, Mercedes-Benz, Volkswagen, and Volvo.at the upcoming Carlist.my DRIVE: Luxury Edition 2017 event happening on 4-5 Nov at TPC Kuala Lumpur.
Book your test drive at Carlist.my DRIVE: Luxury Edition 2017 today and stand a chance to win high-end detailing packages worth RM18,000.
---
---
---
Comments