Tesla Unveils Cybertruck, Ludicrous Performance For Unpaved Roads
Auto News You gotta give Tesla some credit here. As a company that has managed to exist outside the bounds of traditional automotive manufacturing - sometimes to their detriment - they have also managed to avoid a couple of the cliches and the roadblocks that other companies face when developing their range of models.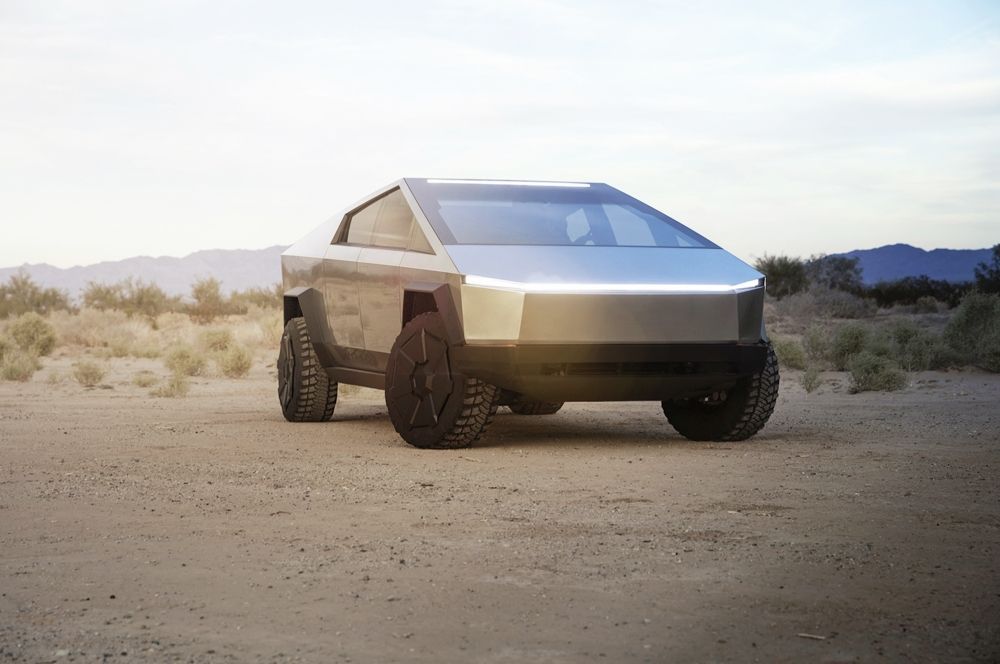 The reality is that Tesla is free to do whatever they want, whereas other manufacturers have to think of things such as heritage, audience, and whatnot. The maverick approach of Elon Musk is what has led to his best and worse moves to date. Perhaps the latest in this line of out-of-the-box ideas is the Cybertruck - a vehicle that's designed to go offroad, and do so without drinking a single drop of fuel.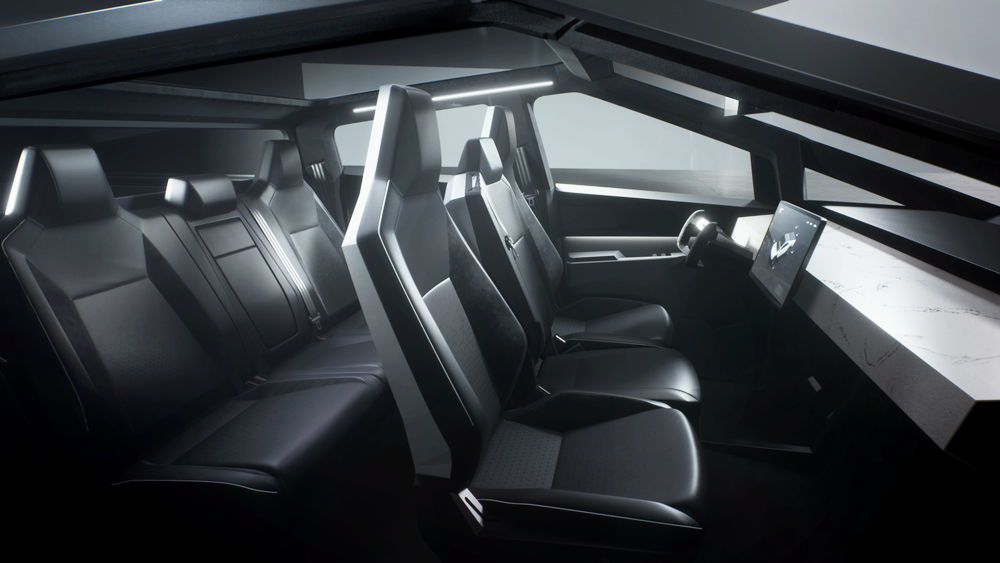 It's supposedly been in development for around five years, and while the body may not be the last word in style, what the Cybertruck packs underneath is nothing to sneeze at. As you can expect from a Tesla model, there are a range of single, dual, or triple motor options in varying levels of performance and range.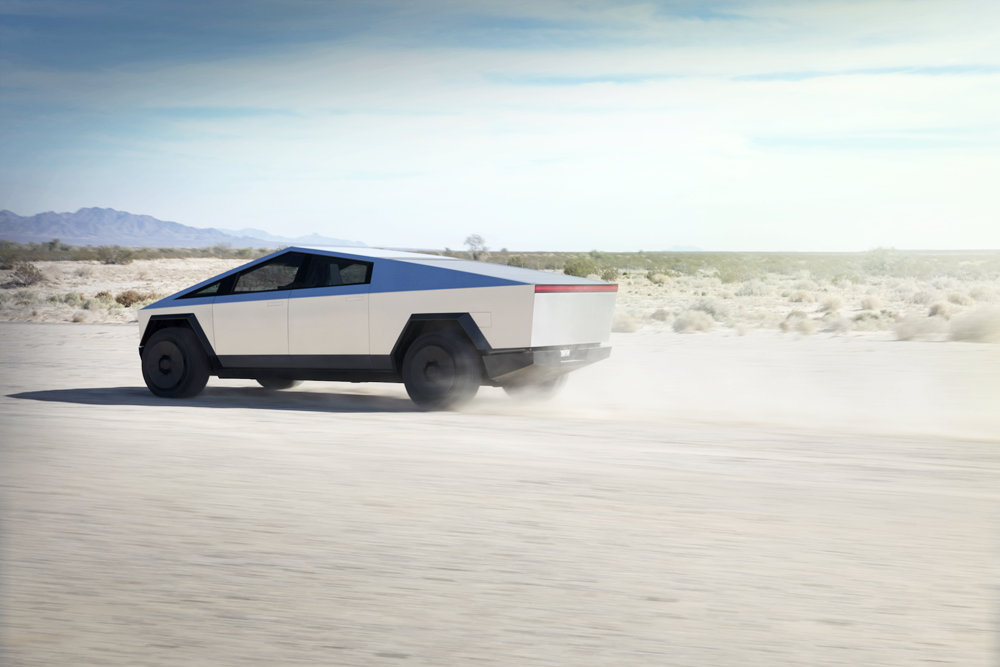 The entry level model is the Single Motor RWD, which boasts a 400 kilometer range and a zero to hundred time of under 6.5 seconds, a payload capacity of 1.5 tonnes, a towing capacity of 3.1 tonnes, and a base price of 39,900 USD (RM 166,462.80). Going up to the Dual Motor AWD unit, that range bumps up to 482 kilometers, that century sprint time falls to under 4.5 seconds, the payload capacity remains the same, while the towing capacity goes up to 4.5 tonnes. Opt for this and you'll fork out 49,900 USD (RM 208,182.80).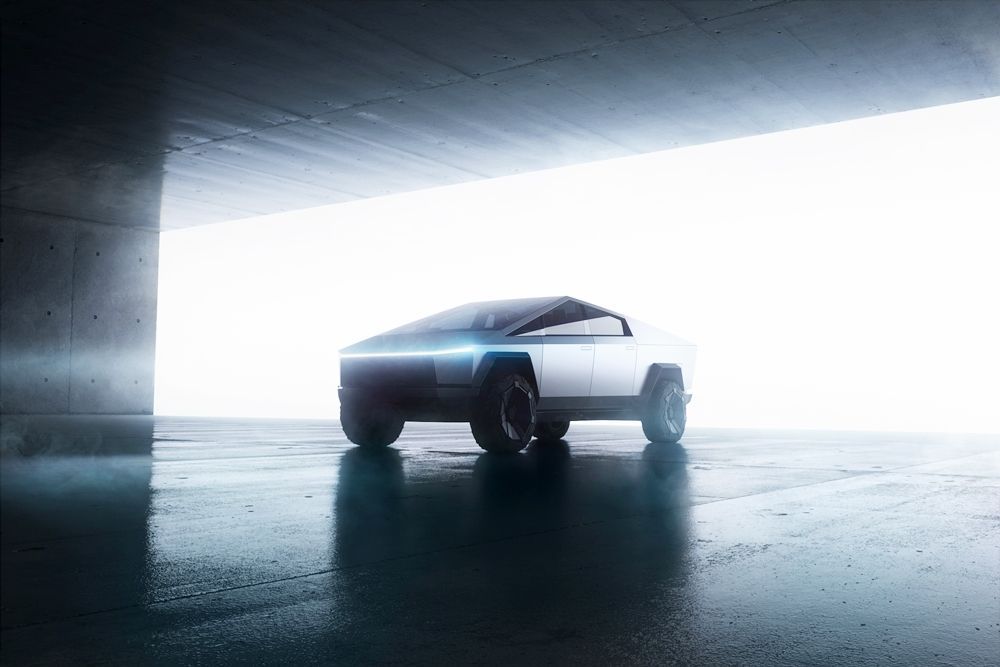 But of course, it's the Tri Motor AWD model that makes the headlines. Tesla boasts of an insane 800 kilometer range, a century sprint time of other 2.9 seconds, the same 1.5 tonne payload capacity, and a towing capacity of 6.3 tonnes. Make no mistake, this will cost you dearly at 69,900 USD (RM 291,622.80), but you are effectively buying the fastest pickup truck in the world.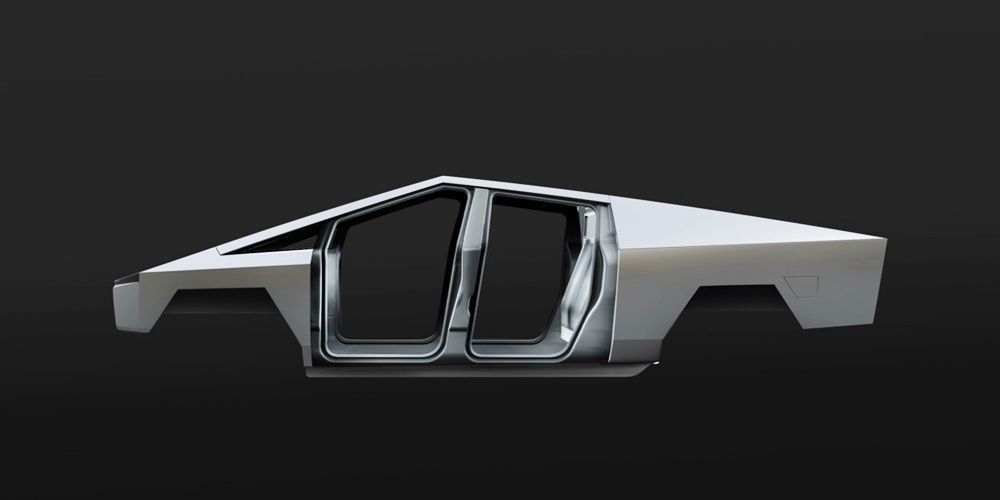 Other interesting things to note are the fact that the Cybertruck is of a unibody/monocoque construction rather than body on frame - and very few pickup trucks in the world manage this properly. The bodywork is largely constructed of three millimeter steel plate bonded to an exoskeleton, which does raise questions regarding the refinement of the vehicle. WIth 400 mm of ground clearance, an approach angle of 35 degrees and a departure angle of 28 degrees, it still may have what it takes to really go off road.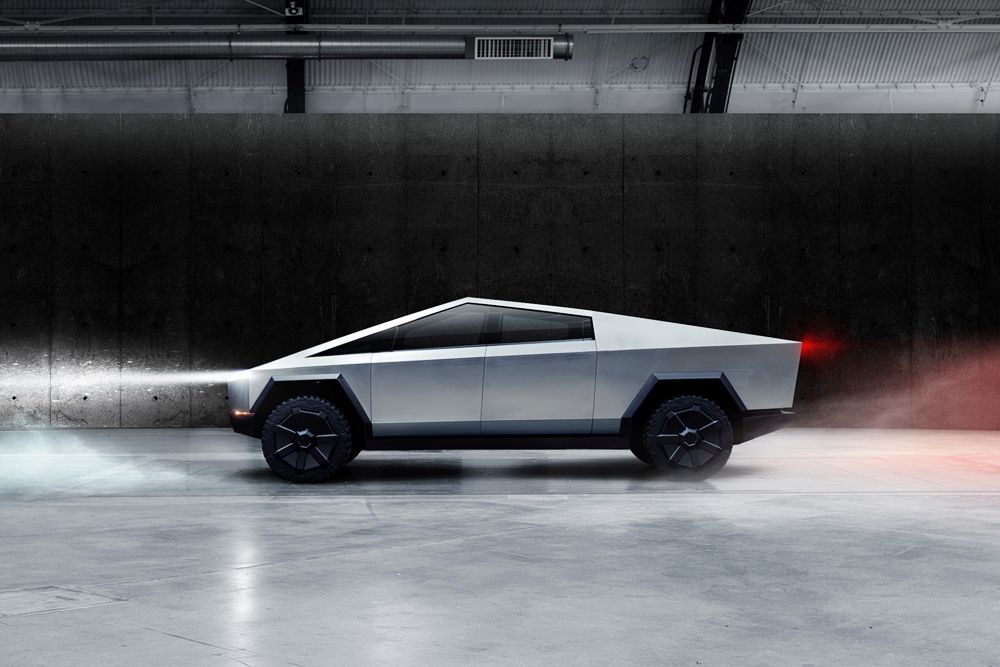 There will be a range of technologies including self-levelling suspension for load, on-board power inverters which supply both 120 and 240 Volts, an air compressor for power tools, and Tesla Autopilot. Which model you choose and which options you select will of course determine whether you receive all these items, but they prove to be surprisingly useful when you are using a Cybertruck for actual workhorse purposes. What's better than performing field repairs on your vehicle, using power and compressed air from your vehicle?
Perhaps the Cybertruck is going to be something that consumers pick up as a fad, much like the flamethrower from Elon's Boring Company. That being said, one could argue that the large proportion of heavy duty offroad vehicles are purchased more as a lifestyle choice than one of utility, and with that in mind the Cybertruck could function incredibly well.
---
---
---
---
Comments