2022 GR Supra: Old School vs New Class
Auto News Toyota's new 2022 GR Supra ad takes a dig at old fogeys who prefer to play it safe in this battle of the old school vs the new class of upstarts!
---
Toyota's road-legal Gazoo Racing line-up is probably one of the most exciting vehicle line-ups to date, and in a bid to promote their racing prowess, they have made quite a few commercials to highlight their prowess.
After a disastrous GR Yaris campaign in Australia, earlier this year where their advert was banned due to a complaint against the commercial - It was claimed that it encouraged people to drive in an unsafe manner, it seems like Toyota have figured out a way to show how great their cars are without offending anyone.
Called the 'The Pitch', staring the 2022 GR Supra, the commercial really takes a dig at those who rather prefer life on the 'slower' lane.
The commercial starts off with a bang showing a pair of 2022 Supra's racing down a highway. Midway through the action, it cuts into a boardroom, where a young creative team is pitching their idea for a new 2022 GR Supra ad to an older, more conservative corporate-looking duo. The younger team comes up with some fun ideas for the commercial, while the older ones want it to be safe and subdued.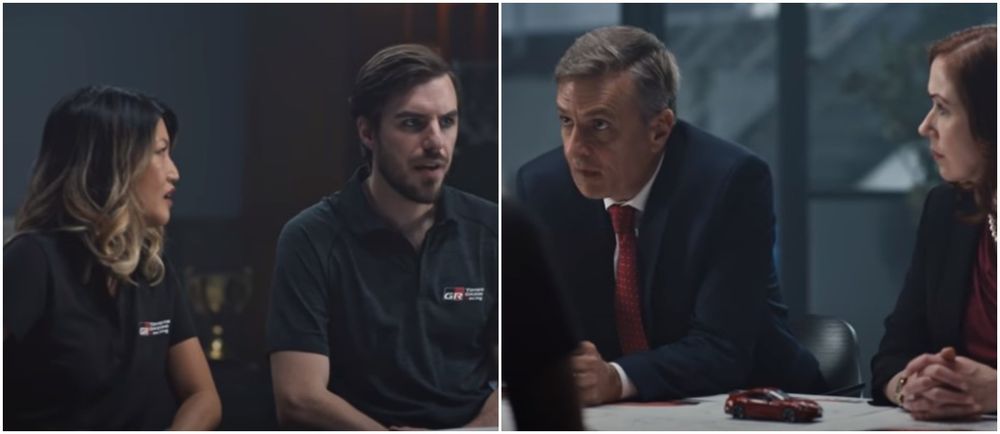 The back and forth conversation between them is funny to watch, as we get to see the ideas pitched by the younger ones being closed down after it playing out in a sample commercial.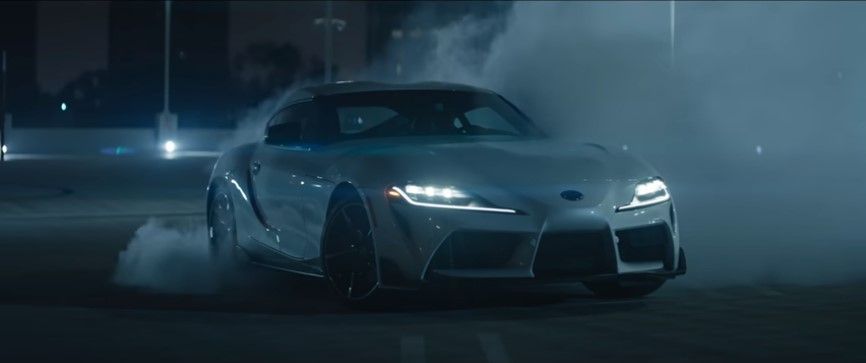 The best scene in the commercial happens when the younger team proposes a scene where the 2022 Supra is doing a burnout but expectedly gets shut down as the older folks suggest to do it "without smoke and with VSC on so the car doesn't lose traction". The scene then just cuts into a static picture of the 2022 GR Supra not doing anything, just sitting still and pretty.
But hey, let's not bore you with the written details because this commercial is best experienced visually!
---
---
---
---
Comments