Continental MaxContact MC6 Tyres Launched In Malaysia; 2-4 Metres Shorter Wet Braking Distance
Auto News Continental has launched the new MaxContact MC6 tyre for the Malaysian market. The new tyre replaces the MC5 and is tuned to offer even sportier driving characteristics whilst maintaining the predecessor's standards of noise and comfort.
The MC6's launch brings the MaxContact family in line with Continental's Generation 6 tyres joining the UltraContact UC6 and ComfortContact CC6 tyres launched last year.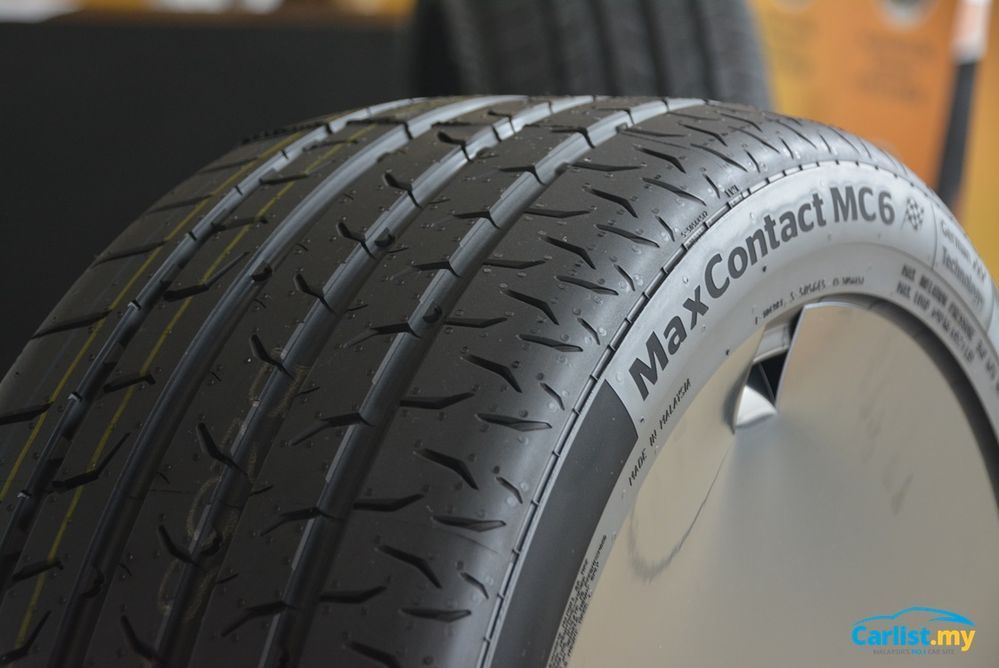 Designed with the specific needs of the Asia Pacific market in mind, the MC6 is claimed to deliver significant improvements in wet and dry handling, wet braking, and mileage performance.
The MC6's tread pattern is asymmetrical. Dedicated zones on the tread design are each meant to achieve a high level of performance covering all four directional forces applied to the tyre.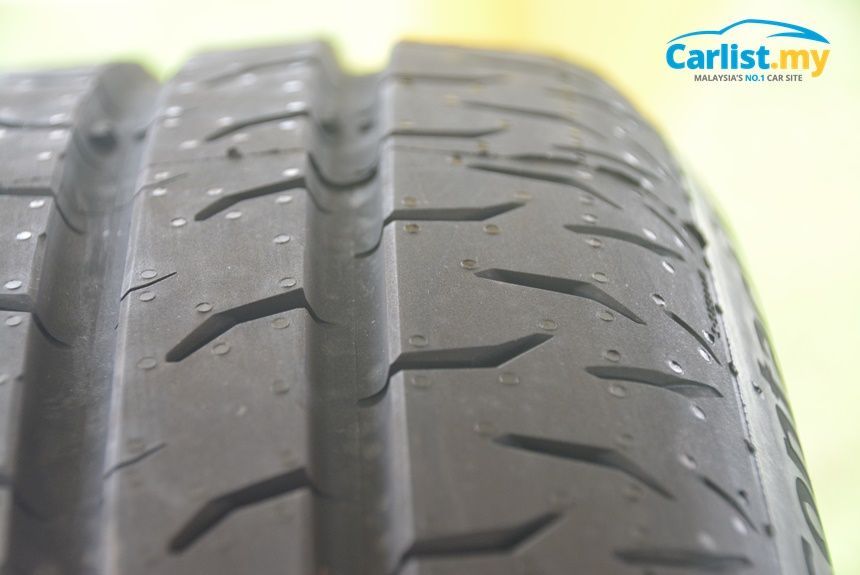 Most distinct elements of the tread pattern are its chevron grip elements on the inside, designed to allow even distribution of cornering pressure without deforming significantly, thereby enhancing overall grip.
The longitudinal ribs of the tread pattern are strengthened to avoid block distortion under acceleration and braking, and their shoulders accordingly angled to minimize slanting under heavy cornering forces. Edges of the ribs are chamfered to prevent rolling-in of the ribs, thereby enhancing cornering stability.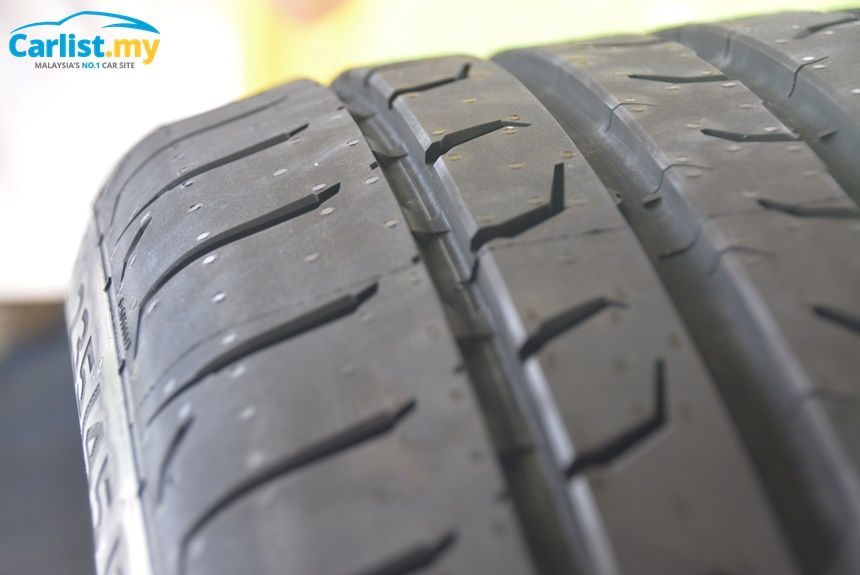 Between the ribs, grooves on the outer side of the tyre are lined with stabiliser bars to minimize sideways flexing of the shoulder blocks for enhanced handling and cornering grip. Breakers are also placed to break down noise waves flowing through the grooves.
At the launch event of the MC6 held in Sepang Circuit, members of the Malaysian media had the opportunity to put Continental's new tyre through a series of controlled tests against its MC5 predecessor.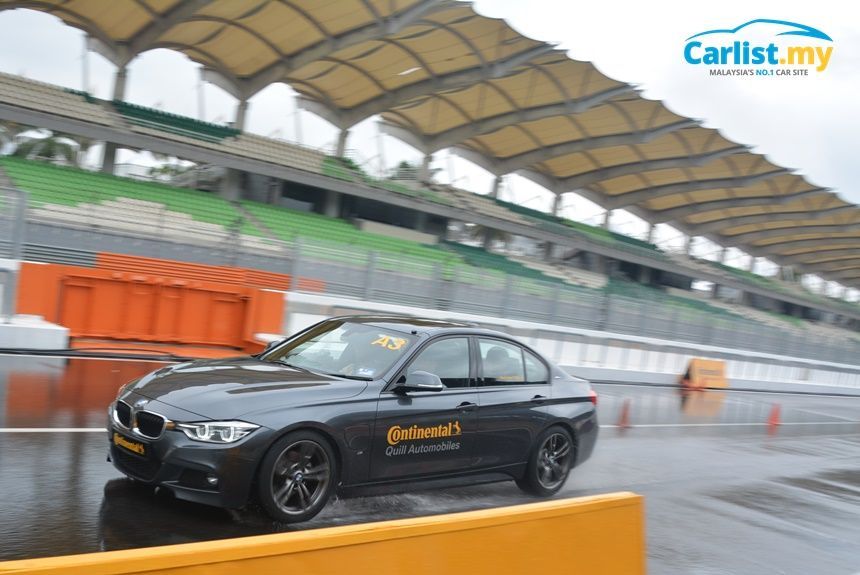 Most noteworthy was the shortening of its wet braking distance. Various individuals attempting the exercise consistently recorded a minimum 2-metre reduction in the distance required to slow a BMW 330e from 70 to 5 km/h under full braking force. This writer, for the record, took 22 metres in the MC5 and 18 metres in the MC6. It is the difference between getting into a severe crash and avoiding one altogether. The distances were measured by a GPS tracking device.
In the emergency lane change exercise attempted in the Mercedes-Benz C200, the MC6 felt noticeably more sure-footed and directionally stable than the MC5 under extreme maneuvering.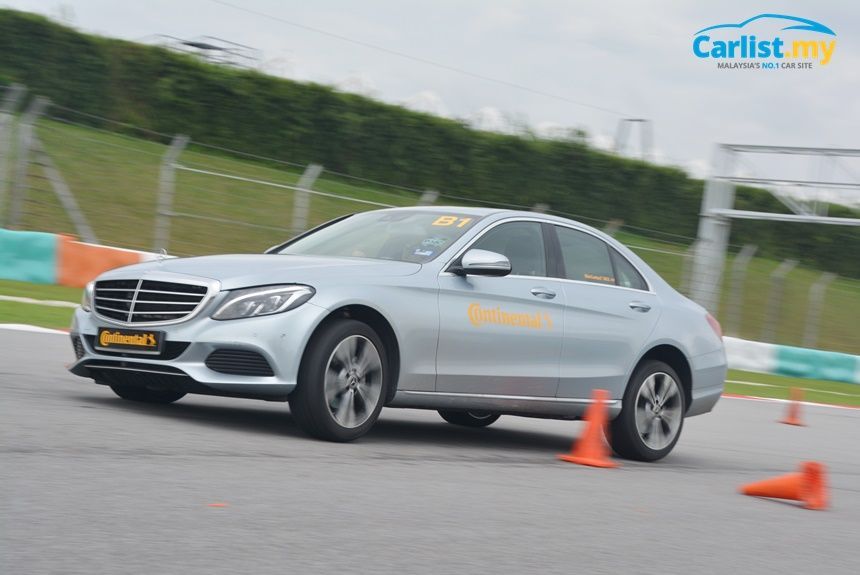 The MC6 product range has sizes ranging from 16 to 20 inches. Majority of the range are manufactured locally at Continental's Alor Star plant; exception are the 20-inch sizes, which are fully imported from Europe.
Sizes of the MC6 available in the Malaysian market are as follows:
16 inches
17 inches
205/40 R17 84W XL
205/45 R17 88W XL
215/45 R17 91W XL
215/50 R17 95W XL
215/55 R17 94W
225/45 R17 94W XL
225/50 R17 98W XL
225/55 R17 101W XL
235/45 R17 97W XL
245/40 R17 95W XL
245/45 R17 99W XL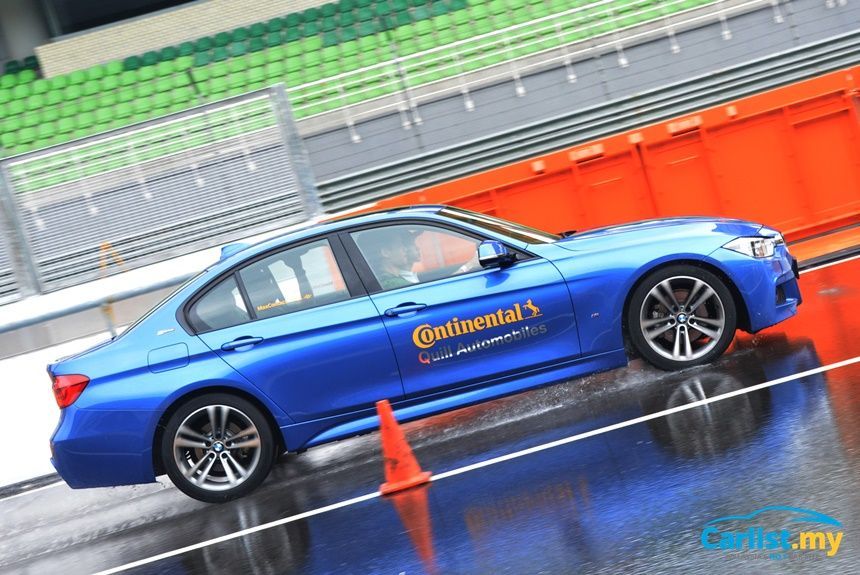 18 inches
215/45 R18 93W XL
225/45 R18 95Y XL
225/50 R18 95W
235/45 R18 98Y XL
235/40 R18 95Y XL
235/50 R18 101W XL
235/55 R18 104Y XL
245/40 R18 97Y XL
245/45 R18 100Y XL
255/35 R18 94Y XL
265/35 R18 97Y XL
19 inches
235/35 R19 91Y XL
245/35 R19 93Y XL
245/40 R19 98Y X
245/45 R19 102Y XL
265/30 R19 93Y XL
275/30 R19 96Y XL
275/40 R19 105Y XL
285/30 R19 98Y XL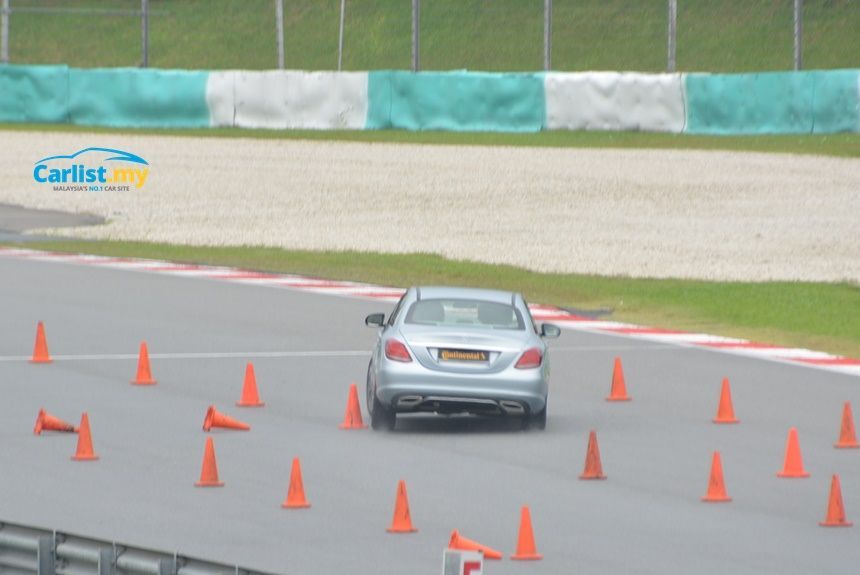 20 inches
245/35 R20 95Y XL
245/40 R20 99Y XL
255/35 R20 97Y XL
265/40 R20 104Y XL
275/35 R20 102Y XL
285/35 R20 104Y XL
295/30 R20 101Y XL
295/35 R20 105Y XL
---
---
---
---
Comments