iCarData: The Best Time To Buy/Sell A (T6) Ford Ranger 2.2 XLT Hi-Rider 4x4
Insights The used-car market is ripe with good deals at the moment. We check out just how well the popular 2015 (T6) Ford Ranger has fared over the years.
---
From relative outsider to mainstream cool – in the last 10 years or so, trucks have become a major player not only in the commercial vehicles sector but also as a lifestyle centric vehicle for families.
Given its rugged style, rock-solid reliability go-anywhere credentials and crucially brutish looks – trucks have evolved over the years form crude and functional to purposeful and stylish – making them massively appealing to a variety of buyers up and down the price spectrum.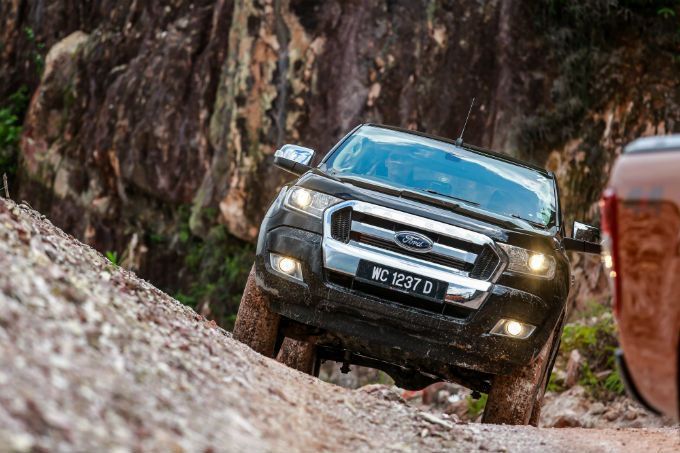 To some buyers, a truck is multi-purposed work/life vehicle, to others, it might be a family carrier 5 days of the week, but an off-road adventurer on the weekends – and growing number of buyers simply want the high-riding stance, and gargantuan size, but would likely never take it off tarmac roads.
A lot of this is down to their pricetag. Pickup trucks benefit from favourable taxation structures (which still gazette them as commercial vehicles) allowing them to be exempted of import and excise duties. With prices starting at just over RM90k (double-cab, automatic variants); one gets a lot of car for the money. Also given, their usability and reliability, tend to retain value handsomely down the line.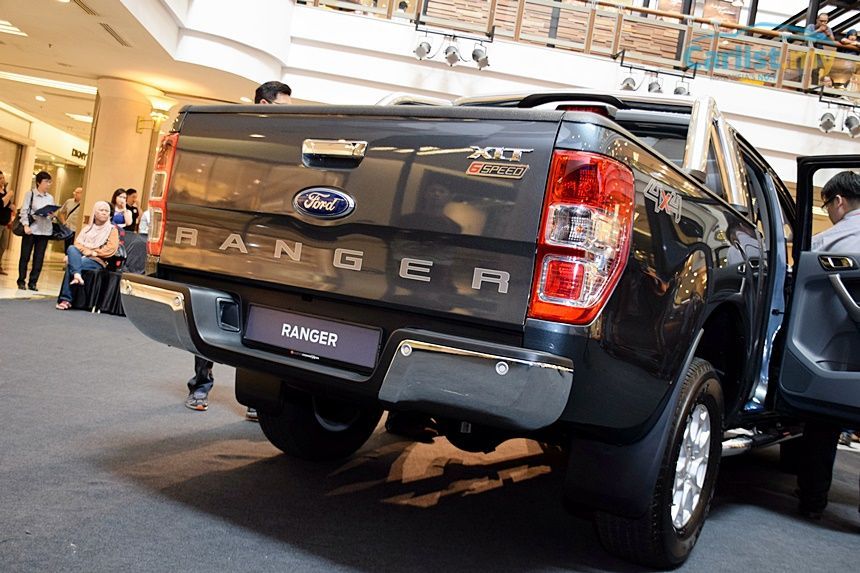 Recently we reported on the perennial Toyota Hilux, arguably the pickup that started it all. However, if the Hilux was the one that started it all, it was the Ford Ranger that took it a step further, offering a step-up in styling, premium interior appointments, and powerful drivetrains.
In this report, we will be looking at the residual value of the (T6) Ford Ranger using iCarData.
Our in-house developed iCarData, collates data from thousands of used vehicle deals that have been listed on Carlist.my throughout the years. Hence, by filtering our search for listings of a particular model throughout the measured timeframe, we are able to track with substantial accuracy the rates of depreciation of any vehicle as they were featured in the period.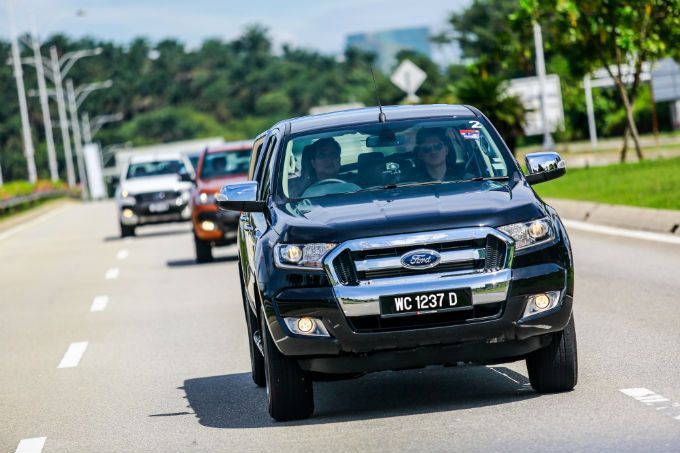 These algorithm-based data provides unmatched clarity with regard to the natural depreciation of any car. Thus, helping both buyers and sellers make prudent financial decisions with regards to buying or selling their car.
Check out some of our other iCarData features on popular models such as the Toyota Hilux and Mazda 6.
Overview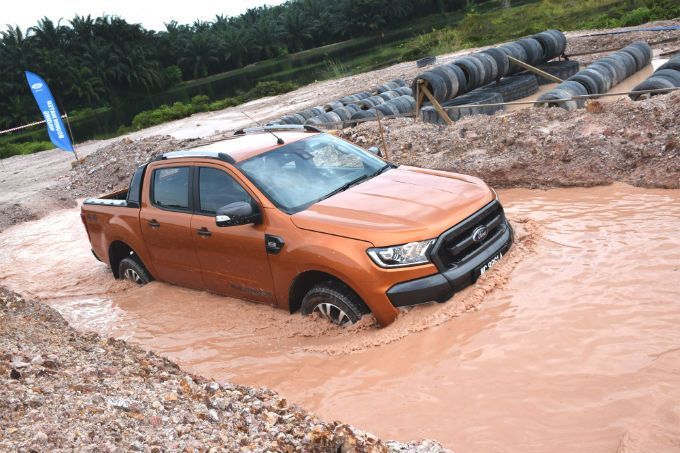 The T6 Ranger range was first introduced here in 2012. The T6 generation brought about a comprehensive revamp of the chassis, frame, suspension, brakes, engines and bodywork. The T6 was crucially 186 mm longer, while wheelbase grew by a further 220 mm over its predecessor – aiding both cargo capacity and occupant space. Other highlights included an impressive 800 mm water wading depth and cargo-carrying capacity of 1,333 kg.
The new Duratorq 2.2L turbodiesel offered 150 PS and 375 Nm, while the larger 3.2L turbodiesel outputted a whopping 200 PS and 470 Nm in the range-topping Wildtrak variant. Engines were paired to either six-speed manual or six-speed automatic. Three variants were introduced at launch with more added along its lifespan leading up to the facelift model which landed here in 2015.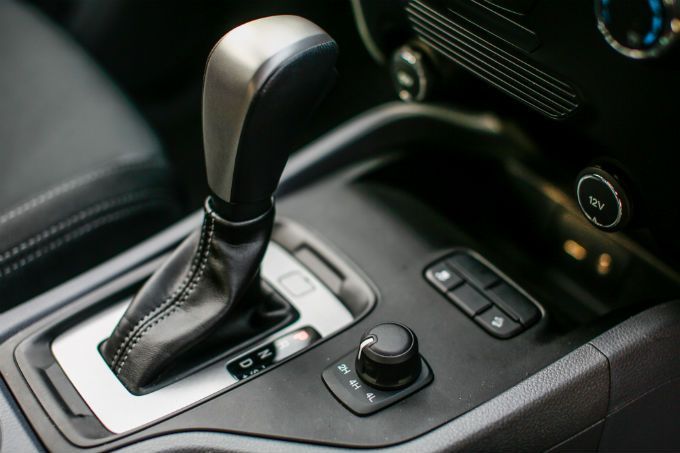 Here's a shortlist of the T6 Ranger's presence in Malaysia:
June 2012 – T6 Ford Ranger launched. Three variants priced between RM90k and RM117k.
February 2013 – Ranger XL manual introduced. RM79,888.
May 2013 – Ranger XL Lo-Rider and single-cab added to the line-up, RM69,999 and RM71,888 respectively.
August 2013 – Ranger 3.2L XLT launched at RM99,888.
May 2014 – T6 range updated, now with Stability Control as standard, five three-point seatbelts and ISOFIX anchors.
August 2015 – Ranger Special Edition (limited to 100 units), based on the 2.2L XLT automatic with additional accessories; retails at RM108k.
October 2015 – T6 Ranger introduced. Six variants at launch, updated exterior design, more power in the 2.2L (158 hp/ 385 Nm); three variants offered with 3.2L turbodiesel. Redesigned dashboard, and improved Ford Sync2 infotainment system 3.2L Wildtrak.
March 2017 - Ford Ranger 3.2L WildTrak Jet Black edition launched at RM142k.
April 2017 - Ford Ranger 2.2L FX4 introduced at RM121,888.
Sept 2017 – Ford Ranger XL Standard entry-level double-cab added to the range at RM84k.
October 2018 – Updated Ford Ranger lineup introduces eight variants including much-awaited Ranger Raptor model. Prices between RM90,800 for 2.2L XL single-cab manual to RM144,888 for 2.0L Wildtrak automatic.
For this report, we will be looking at the 2015 (production year) facelifted T6 Ford Ranger 2.2L XLT automatic which slotted below the 3.2-litre variants. The 2.2L XLT was the most popular and is amongst the longest-serving variants of the T6 Ranger's lifespan – popular amongst private buyers who were looking for a good combination of premium features and trademark Ranger ability at value-for-money prices.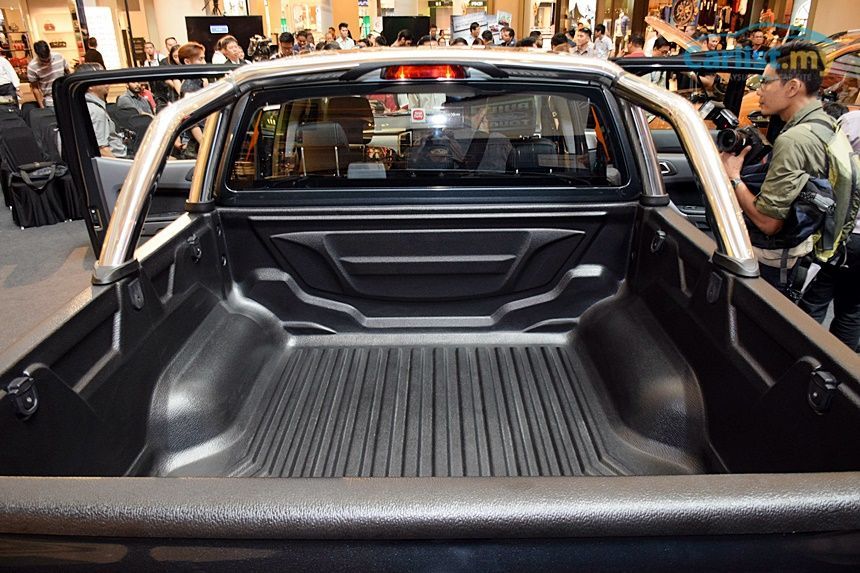 Specifications of the 2015 (T6) facelifted Ford Ranger (Double Cab) 2.2 XLT Hi-Rider Automatic
Engine: 2.2-litre (ZSD-422) inline-four turbocharged, diesel
Power: 158 hp @ 3,200 rpm
Torque: 385 Nm @ 1,600
Transmission: 6-speed automatic, 4x4 AWD
Safety: Two airbags, ABS with EBD, Stability Control, Hill-Start Assist
Origin: Assembled in Thailand by Ford Thailand Manufacturing, Rayong.
Price: RM108,788 (Metallic) – Oct 2015 launch (OTR without insurance)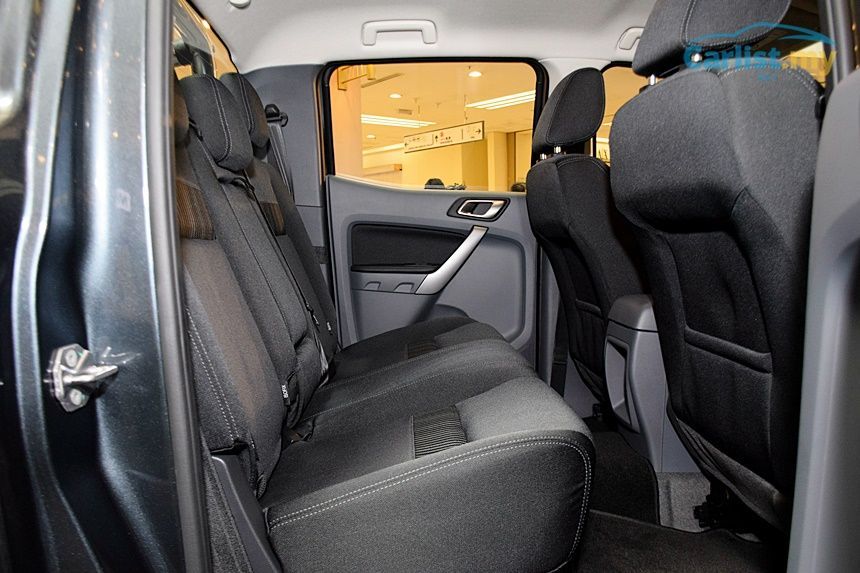 We have taken into account the following to keep our numbers accurate and representative.
Vehicle variant: (T6) 2015 Ford Ranger Double Cab 2.2 XLT Automatic, delivered between Oct and Dec 2015.
Depreciation is calculated using the original list price of RM108,788.
Depreciation percentage does not take into account special/ seasonal offers or rebates on the original selling price.
The singular 2015 Ford Ranger 2.2 XLT automatic (metallic) variant is used for comparison for its conclusive spread of data points across the market.
Notwithstanding that, depreciation for other variants may differ, in particular the 3.2L Wildtrak automatic variant also launched in 2015.
Based on ICarData, here's the summarized data for depreciation:

And the graphical analysis below: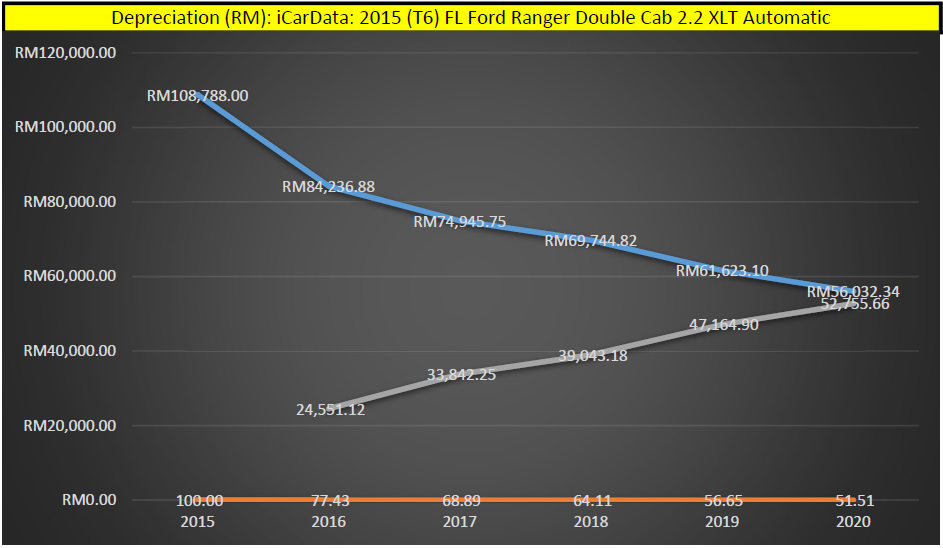 Blue line: Average selling price (RM) by year
Grey line: Cumulative depreciation (RM) by year
Orange line: Retained value percentage by year
Depreciation analysis
If anything, the depreciation of the T6 Ranger seems to stabilise after the first year of ownership. Though it must be said that an approximate 20 percent first-year drop in residual value for the 2.2 XLT variant is pretty substantial.
That figure is normally closer to 12-15 percent. The substantial drop could be attributed to the 2016 introduction of the eight-generation Toyota Hilux, and from within Ford's own stable - the 3.2L XLT which retailed for roughly RM10k more.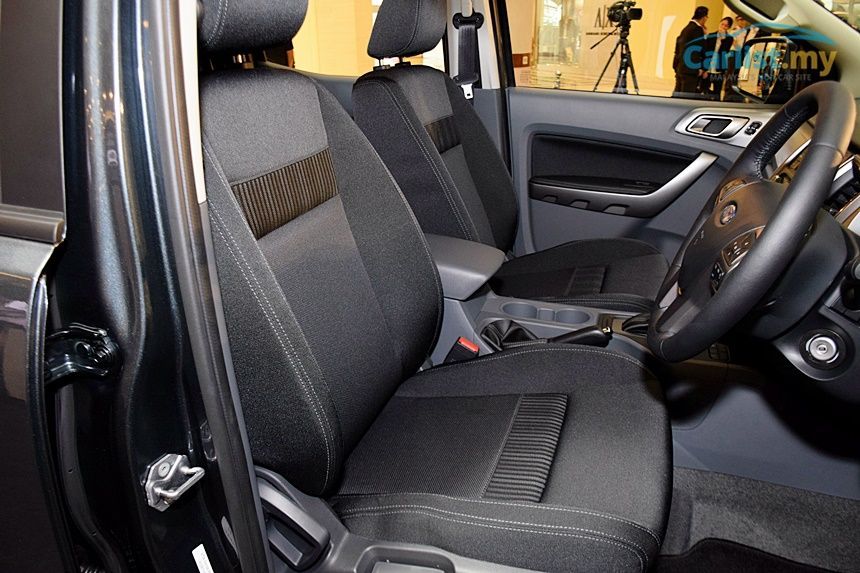 The depreciation levels remain steady for the next four years of the measured period - dropping between 5 and 9 percent year-on-year.
Though it must be said, that the value retention of the Ranger is far more susceptible to outside forces from established competitors and shifting market trends than the Toyota Hilux and Isuzu D-Max, both which enjoy more stable demand given their workhorse credentials.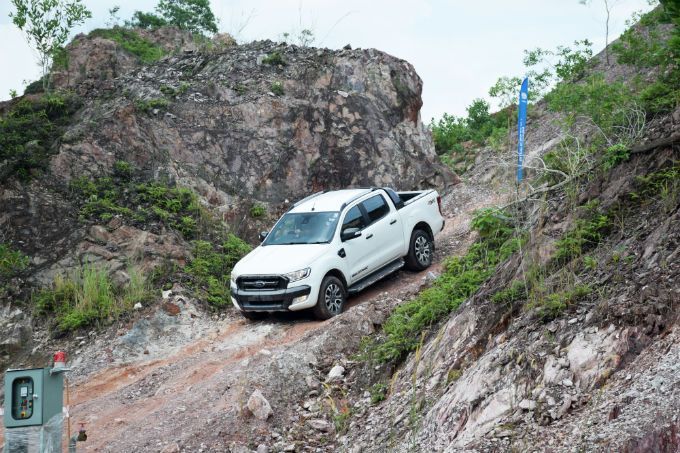 The Ranger, on the other hand, manages to bridge a more lifestyle buyer base and as such probably has a more finicky buyer base. A slightly higher maintenance regime from what we have learnt from fellow Ford Ranger could be another factor.
However, with cumulative depreciation rates and retained value just about to intersect in the fifth-year of ownership its safe to say that owners can retain their Ranger into the fifth- or sixth-year of ownership without losing too much money.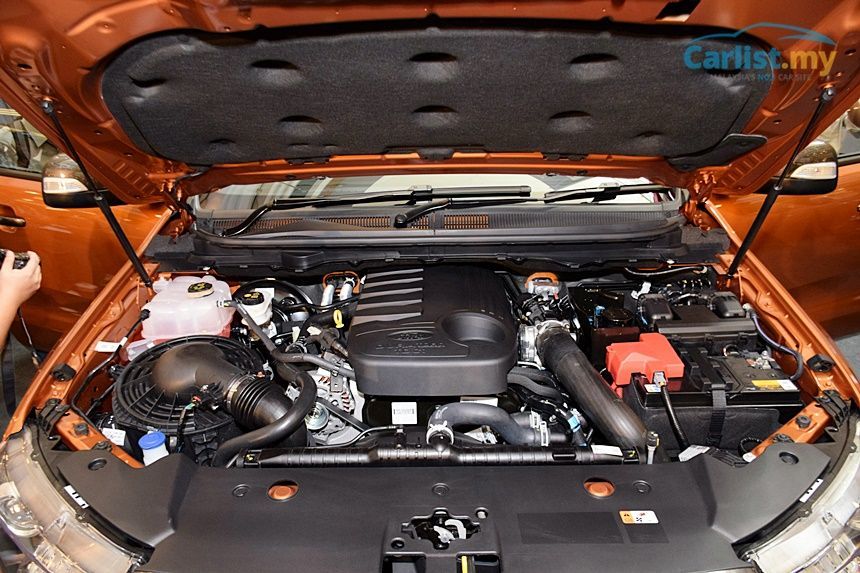 The average selling price will likely be comparable hire-purchase loan amounts - so while sellers might not walk away with cash in hand for their next purchase, they might not lose too much when selling their Rangers.
As for buyers, they can ideally choose to buy the Ranger in the fifth- or sixth years of the car's lifespan. By now, these vehicles costs roughly half of what they used when brand new, and most financing options are still accessible at this point.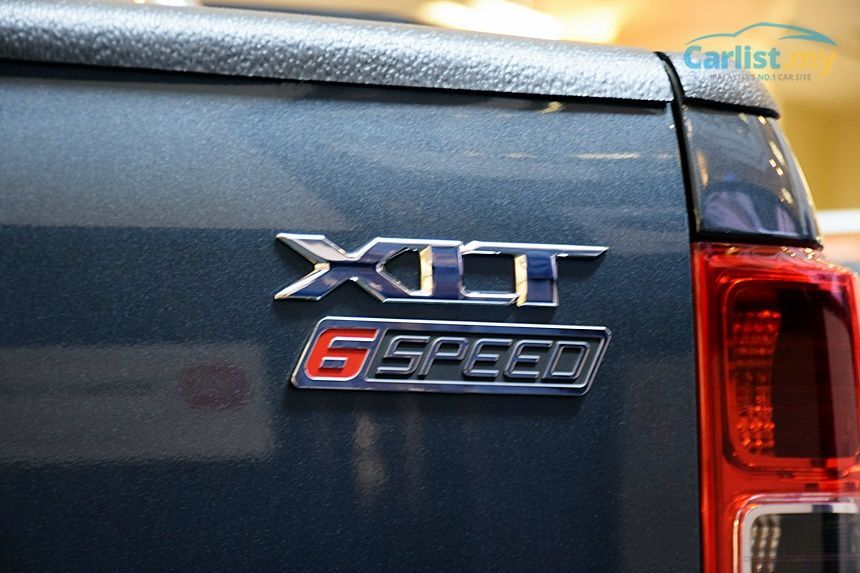 Another point to consider for used Ranger buyers is that most of these vehicles double up as long-distance haulers - hence buyers should be selective in sourcing lower mileage examples, preferably with full and complete service records.
For some great deals on the T6 Ford Ranger, click here.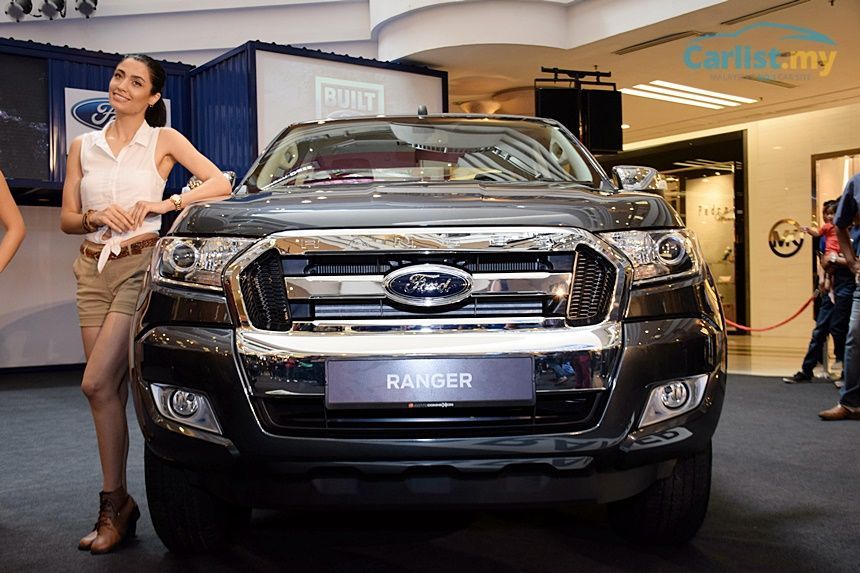 If you're looking to sell your Ford Ranger we have two solutions for you too. List in on carlist.my or better still, use CarlistBid where we remove all the hassle of selling your car for you as you get searching for your next upgrade.
Which make/ model would you like us to research next? Let us know in the comments.
---
---
---
Comments