VIDEO: Toyota's LMP1 Racer Can Serve A Crowd Breakfast With Its Immense Braking Heat
Auto News Motorsport is amazing. Even more amazing than the mere sensation of speed is the human effort involved at the driver's individual level to sustain superhuman levels of concentration while subjected to heavy G-forces and to the team pushing the boundaries of strategy and technology.
But it's hard, oftentimes, to really capture just how far the extremes of human and mechanical stresses are pushed in motorsport. For instance, the sheer heat produced during breaking from very high speed. Toyota set out to do just that.
So, as you'll see in the video, Toyota invited some unsuspecting people for breakfast. As they walk in, rows of coffee pots can be seen, but with no heat to boil the water. Same goes for the unelectrified toasters and unheated frying pans. That is, until the Toyota TS040 HYBRID Le Mans LMP1 racer starts up and rolls into the middle the room - we all know why Le Mans matters.
It's hooked up to a what we can only imagine to be a heat exchanger while it runs through a virtual lap of Le Mans. During the run, the car develops roughly 6,000,000 joules of energy during each lap, the amount necessary to prepare these cups of coffee, slices of toast, and fried eggs, to serve breakfast to everyone in the room.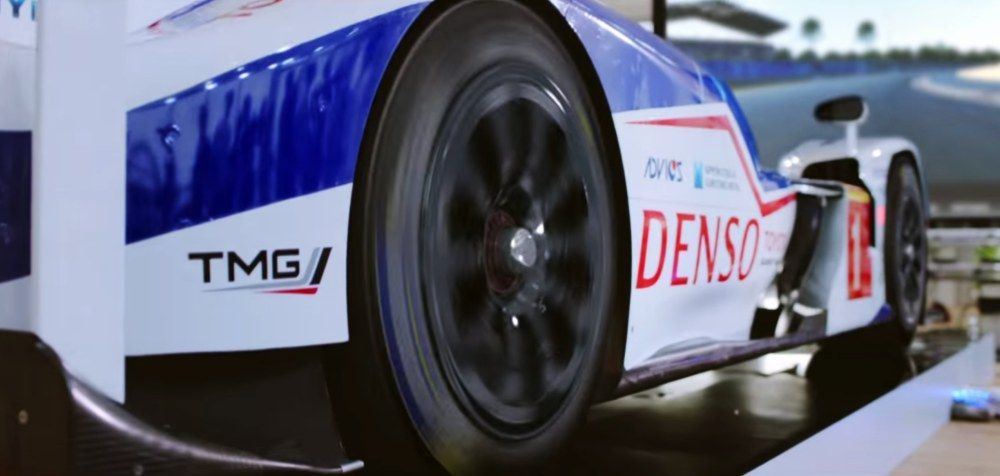 Astonishing. Which is why rather than letting that heat merely dissipate, Kinetic Energy Recovery Systems have been developed and deployed in racing cars, such as Toyota's High-Performance Hybrid System. These absorb the energy generated during braking and stores it in a bay of batteries to further boost performance where necessary.
Combined with the diesel-powered engine in these Le Mans racers, this hybrid power is both highly efficient and very powerful. Also, note how in spite of the car accelerating in the middle of the room that the guests don't seem to be too affected by the sound? That's because these LMP1 cars are deceptively quiet, too, matching or even undercutting the noise levels produced by the lower-performance Super GT series cars.
---
---
---
---
Comments