Volkswagen's C Coupe GTE Concept Teases Another Future Model At Auto Shanghai 2015
Auto News Volkswagen's new concept is a slick interpretation of what a future Phaeton might look like. Toned down somewhat from the Sport Coupe GTE Concept that VW showed at the 2015 Geneva Motor Show, this C Coupe GTE Concept graces the show floor in Shanghai.
Suspected to also be aimed at the Chinese market, the 199.7-inch long sedan rides on the same MLB platform as the Audi A6 and falls in line with what has been a mainstay criteria for the local car buyer: rear space. Styling-wise, there's certainly a resemblance to the older Phaeton's stature, but with the CC's low-profile windows and swooping shape. There's LED headlights, lashings of chrome on the front grille and door sills, and a double exhausts neatly tucked at both ends of the rear bumper.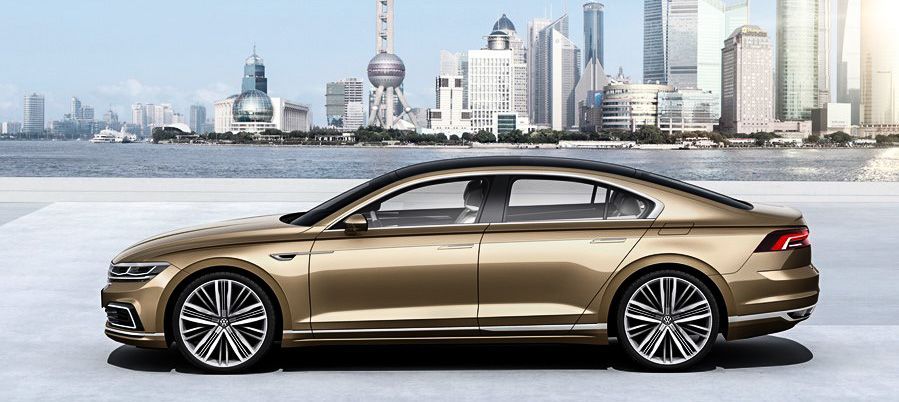 The C Coupe GTE uses a plug-in hybrid drive system that's made up of a turbocharged TSI four-cylinder petrol engine that's mated to an 8-speed automatic gearbox, along with an electric motor that is integrated within the transmission package. The combined power output is 245 PS and 500 Nm that enables an 8.6 second dash from standstill to 100 km/h and a top speed of 232 km/h.
With its rear-mounted 14.1 kWh lithium-ion battery, the C Coupe GTE has an all-electric range of 50 km, reaching an impressive non-petrol assisted top speed of 130 km/h. Altogether, VW claims a total range of over 1100 km is an achievable cruising range with peak fuel economy being 102 mpg or 2.3 litres per 100 km.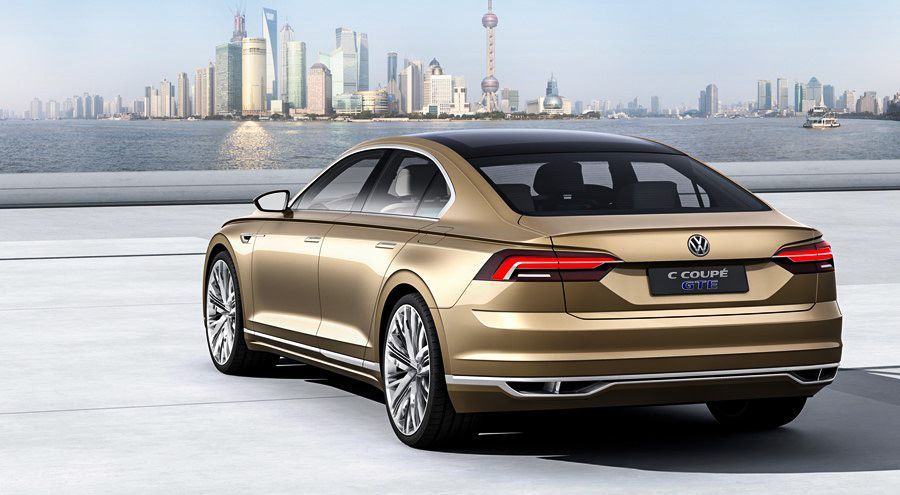 Thus far, the purpose behind Volkswagen's concepts have been about showing off its future designs. Just like the previous concepts, these models will eventually make it to production, and the point has been reiterated by Klaus Bischoff, Head of Design at Volkswagen, who says that "the design DNA shown here will accompany us worldwide, and on the way to the new Phaeton." However, rather confusingly, Volkswagen's press materials also said that "If it were to go into production it would find its place between the Passat and the Phaeton", which in turn could tease a new model that slots in between.
Perhaps, then, that the Phaeton will take the game up a level from the Coupe GTE (or whatever production model it blossoms into) to elevate it well above. Either way, we're sure the cues here won't go to waste. We will know more, for certain, as Volkswagen releases their future models.
---
---
---
---
Comments