 Featured
Auto News
Remember back in January when we confirmed that Tokyo Auto Salon would be coming to Kuala Lumpur? Well, if you don't, this is a friendly reminder, as things are heating up running towards the big auto show event this June.
---
Tokyo Auto Salon is one of the largest automotive events in the world and is focused on showcasing the latest aftermarket automotive parts and accessories, as well as custom cars and performance vehicles.
While the Tokyo Auto Salon is primarily held in Japan, some events have been organised outside of the country, including specials in Thailand and Singapore.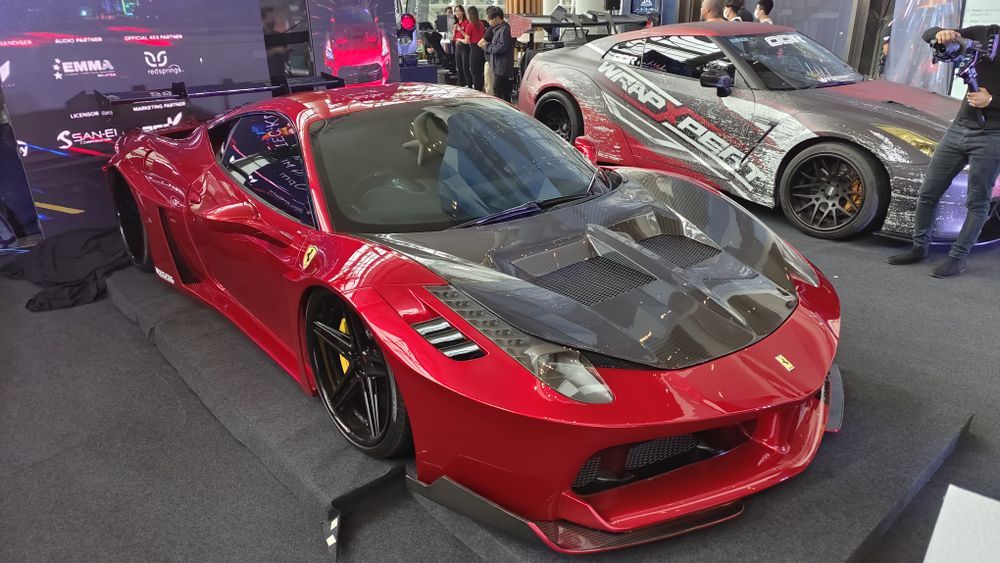 At last, Tokyo Auto Salon is finally making its way to Malaysia, and the same organiser who brought Tokyo Auto Salon to Singapore promises the Malaysian edition will be as authentic as the Japanese version, featuring many of the things it is famously known for, right here at the Malaysia International Trade & Exhibition Centre (MITEC) between 9 - 11 June 2023.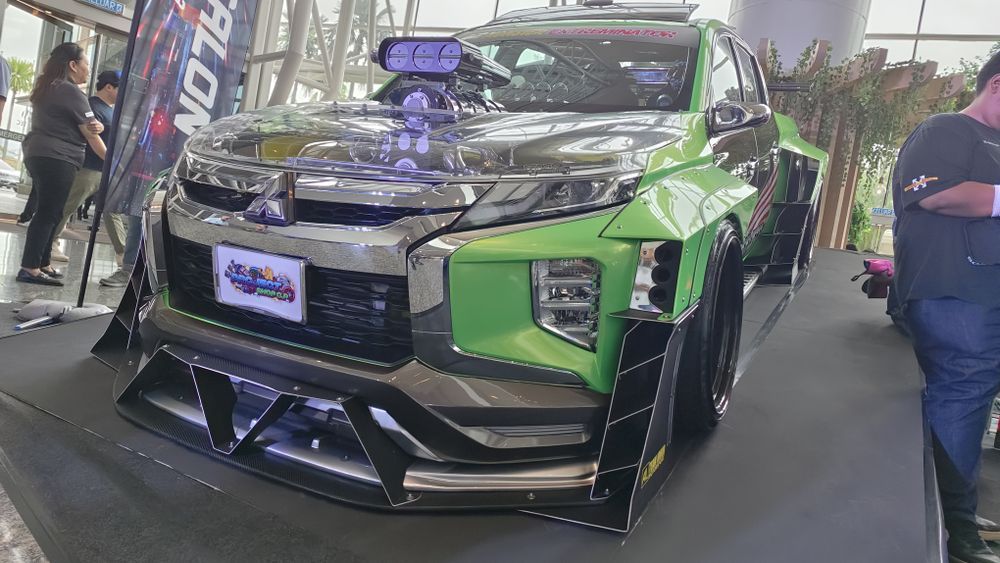 If you don't want to miss out and want to experience a tier 1 auto show right here in our very own backyard, here's all you need to know about the 2023 Tokyo Auto Salon KL.
There are early bird tickets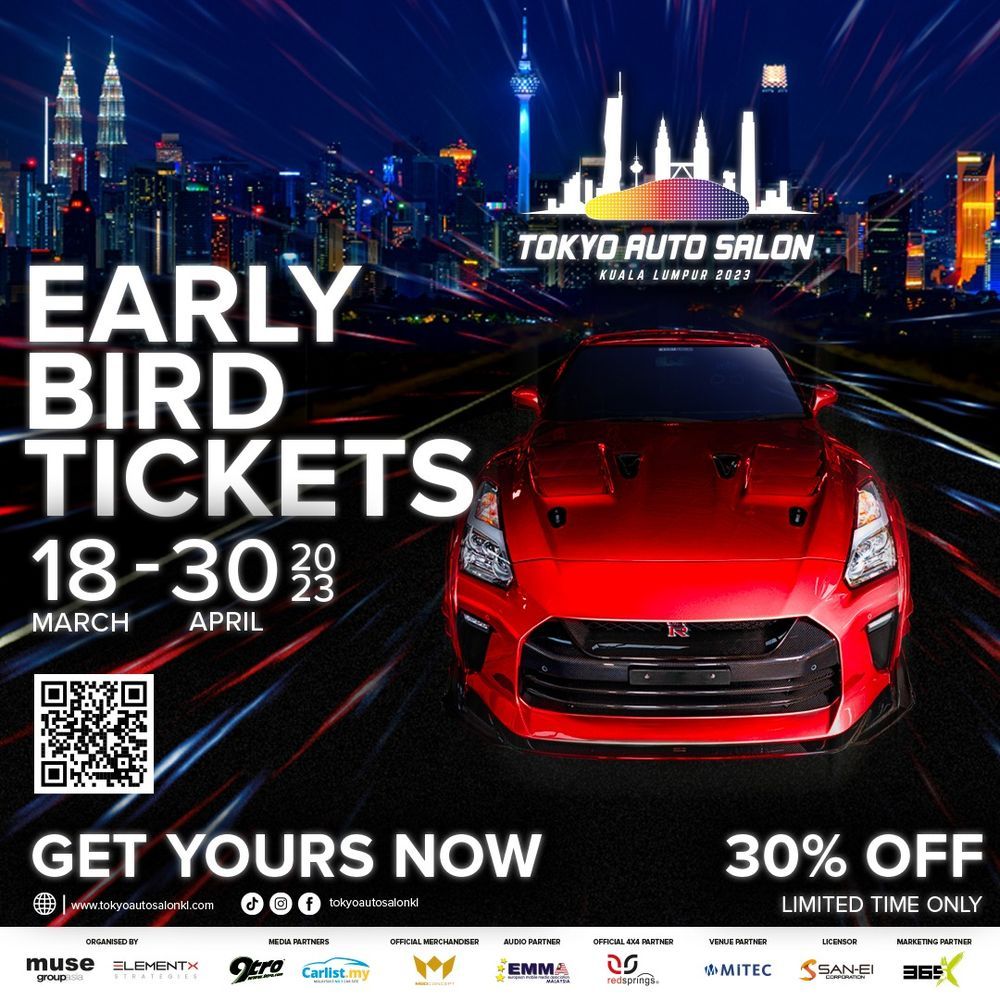 Tickets are priced at RM60 and RM28 per day for adults and children respectively, but during the early bird ticket sales period (18-30 March), tickets will be available at 30% off, which is RM40 and RM18 per day for adults and children. Tickets are available online until the day of show from
www.tokyoautosalonkl.com
Better be quick, as organisers Muse Group Asia mentioned at the media briefing that 5,000 tickets had been sold in the last 48 hours.
Buy a ticket and stand a chance to attend Tokyo Auto Salon Japan 2024 for free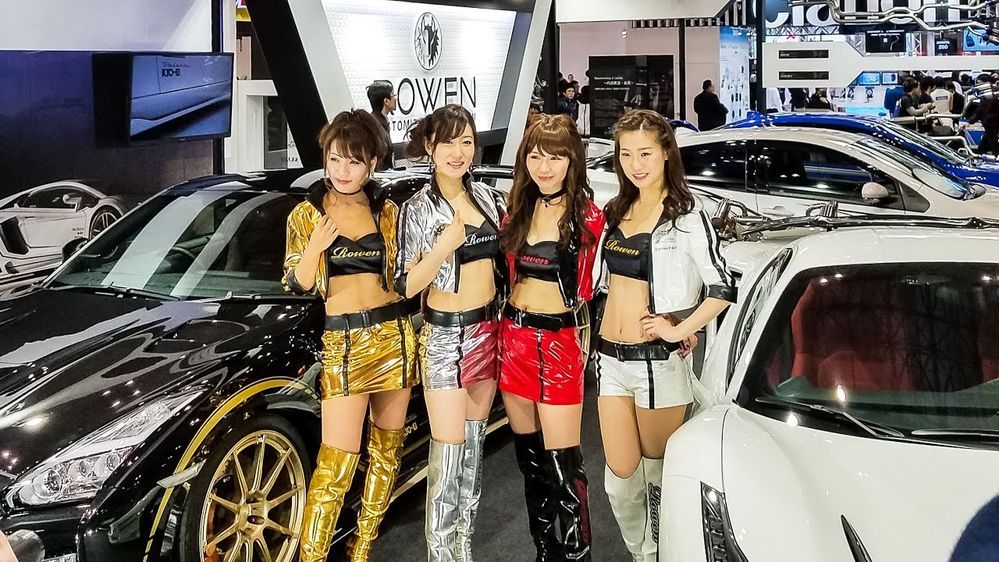 The grand prize for the lucky draw is an all-expenses-paid trip for 2 to next year's Tokyo Auto Salon, Japan. Get your early bird ticket for RM40
and be one of the lucky winners of these prizes:
Grand Prize: an all-expense paid trip to Tokyo, Japan for 2
100 lucky winners of tickets to FastX movie screening for 2
50 lucky winners of 'Sneak Peek' passes to TASKL Setup for 2
*Early Bird Tickets are only up until 30 April 2023. Limited slots available.
What kind of exhibitors can we expect?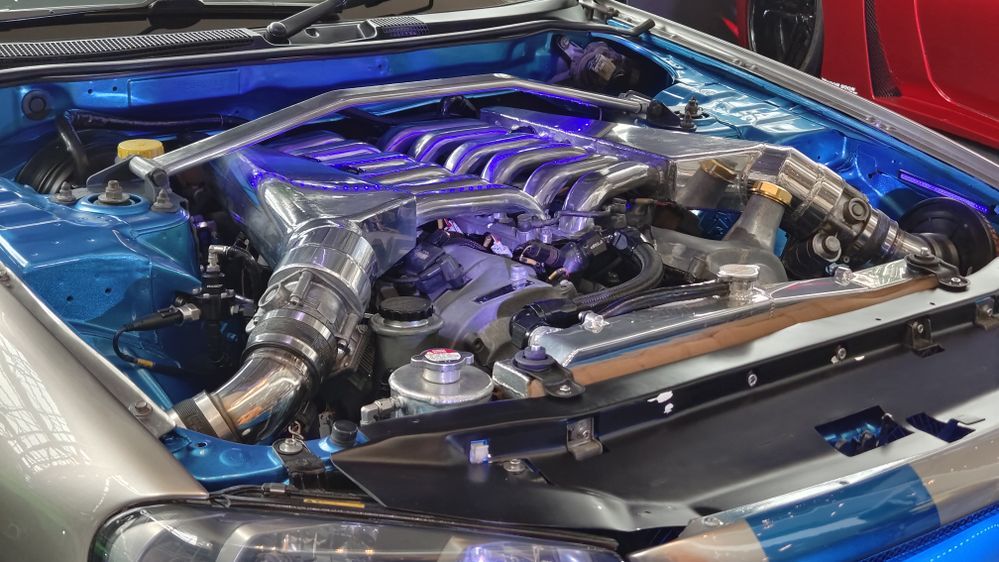 The show will cover a total floor space of 130,000 sq ft and is expected to draw 150,000 visitors from within Malaysia and the ASEAN region.
More than 50% of the floor space has already been filled, and among exhibitors already confirmed for the show include Red Springs Sdn Bhd that will curate the 4x4 exhibits, Hot Wheels, EMMA Malaysia and Soon Soon Garage. Regional auto players joining include Option 4 Wheel from Thailand and Adtory-Minshing Automotives from China.
According to Junichi Fukui, the Director-General of the Tokyo Auto Salon Federation, famous Japanese brands such as Spoon, HKS, Top Secret and many more will be at the event, bringing some Japanese flair to the show.
Seeing that Top Secret will be at the exhibition, will the infamous Smokey Nagata be there?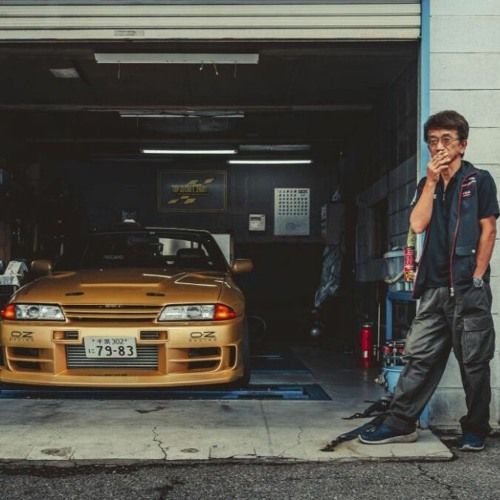 Although it's not 100% confirmed, Junichi Fukui did say that Smokey Nagata has ahigh chance of gracing the 2023 Tokyo Auto Salon KL.
For those of you who don't know who he is, Smokey Nagata is a legendary Japanese car tuner and owner of Top Secret. Nagata gained fame in the 1990s for his high-speed runs on public roads in Japan and Europe, often in modified Toyota Supras. He even tried a 200mph run on British roads where he arrested afterwards.
He gained notoriety for his "highway battles" with other car enthusiasts and for his ability to push his cars to speeds exceeding 300 km/h on public highways.
Will there be some activities for non-petrol heads?
On average 1,000 vehicles and more than 500 exhibitors, 4,000 booths and over 300,000 Japanese and international visitors visit the show annually.
One of the reasons why it has been widely accepted is because the show also offers something for the family. " There's something for everyone at Tokyo Auto Salon and the Malaysian version will be no different. We will have activities for families and even non-car people", said Fukui.