A 26 Year Old Japanese Racecar Driver Built A Boxer-Powered Toyota MR-S
Live Life Drive The Toyota MR-S was the last of Toyota's mid-engined sports cars, and it came exclusively powered by a 1ZZ-FE 1.8-litre engine - not the most spectacular powertrain as it also powered family favourites such as the Toyota Corolla Altis. Perhaps the most obvious route for most is to swap the engine out entirely for the more potent 2ZZ-GE 1.8-litre engine that came with the final Toyota Celica and was the base engine for the Lotus Exige S2 models (with a supercharger, of course), as that bumps performance up by a healthy figure.
If what you're looking for is a quick sports car with excellent mid-engine dynamics and a drop-top to boot, then a 2ZZ-swapped MR-S is more than enough. But a chassis is a chassis, and affordable mid-engine cars are as rare as they come. Some owners have gone so far as to swap in the 3.5-litre 2GR-FE engine, much like the one found in the Lotus Evora and Lotus Exige V6, but that's a lot of weight to carry around. Enter Keiita Suzuki, a 26 year old racecar driver living out in the Mie Prefecture of Kansai, Japan.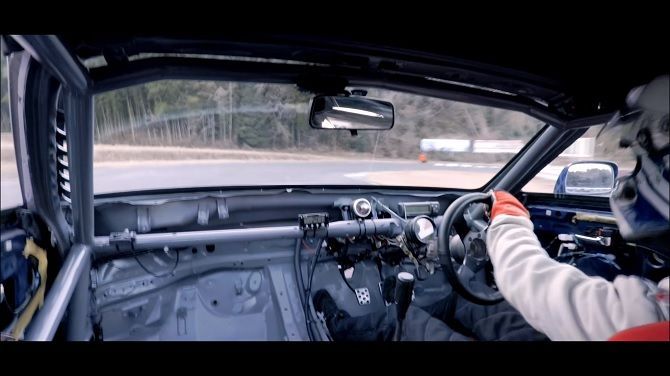 This young man (to be fair, he's actually the same age as yours truly) saw it fit to put an engine from a Subaru WRX STI into an MR-S, handywork done largely by himself after-hours at the motorsports workshop which employs him, and has created what can best be described as a 718 Boxster on a budget. The turbocharged 2.0-litre boxer engine, known as the EJ20T, has never been known for robustness or outright performance (The Mitsubishi Lancer Evolution always had far better performance headroom), but its unique design allows it to be mounted very low in the chassis.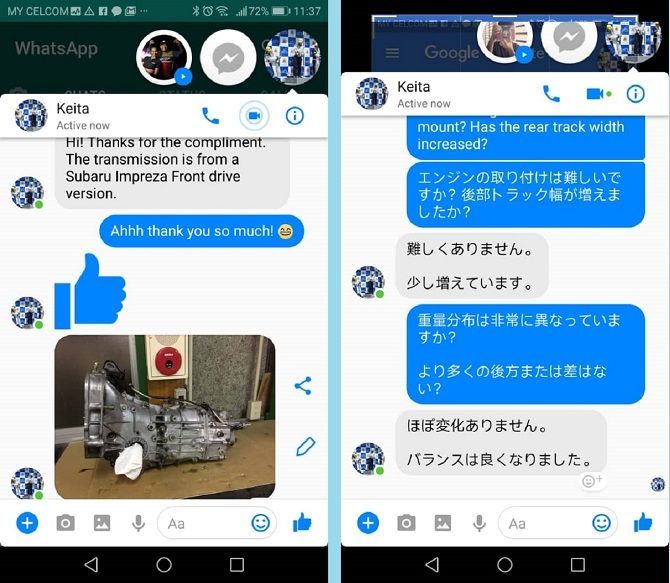 Out of the box, the EJ20T makes a good 280 hp, and in a car that weighs two-thirds that of the Subaru WRX STI, it's more than enough unless you're chasing World Time Attack Challenge trophies. Being a standard engine, it also means that Keiita can push it as hard as he wants without it breaking down or blowing up - a common fear among tuners when pushing the envelope of a performance engine. Rather cleverly, he used a front-wheel drive Subaru Impreza gearbox which has the output shafts a few inches from the flywheel - an unintended benefit of Subaru's symmetrical all-wheel drive system trickling down into chassis development for even their front-wheel drive cars.
With the aid of Google Translate, we got a few more details from the man himself - chiefly regarding how the nature of the MR-S changed following the engine swap. Rather fortunately, the fore-aft weight distribution of the car had hardly shifted, and the balance was much better thanks to the lower centre of gravity. The rear track, while seemingly much wider in the video, is not all too different from standard, and the engine as a whole wasn't too difficult to fit in. The car is still a work in progress, especially when it comes to dialling in the suspension, but even with these few videos it's clear that this is a machine to be reckoned with.
As for Keiita himself, his career in racing started just a few years back and he took top spot in the first Clubman race series he entered in Suzuki, even holding a lap record at their GP circuit for that particular car. Interestingly enough he isn't all too focused on racing, preferring more to engineer a racecar of his own, following in the footsteps of his mentor, Mitsuru Fujii. Those in the motorsport world say the best drivers are those who can drive well and understand the engineering behind the car enough to know how to set it up, and if that's the case then Keiita Suzuki is a name to watch in the future.
---
---
---
---
Comments