Subaru Launches S209, Finally Makes It Available Outside Of Japan
Auto News Perhaps one of the most frustrating things for Americans - specifically those hailing from the United States of America - is the highly restrictive set of regulations surrounding imported cars. It's very difficult for a private owner to get their hands on limited edition models, as there are strict minimum age rules and the like. And one of the special edition models that has never been brought into America, let alone officially exported from Japan, is the Subaru STI-crafted-S-line performance model.
Over the years there have been many different S models, ranging from the S203 that was based off of a Subaru Version 8 WRX STI, to the S402 that was based on the previous generation Legacy Wagon. As is the case with most of these special, limited edition models, there are plenty of tweaks to justify the exclusivity over the more mass market variants - although the biggest problem is that little of the world gets to experience this sort of car.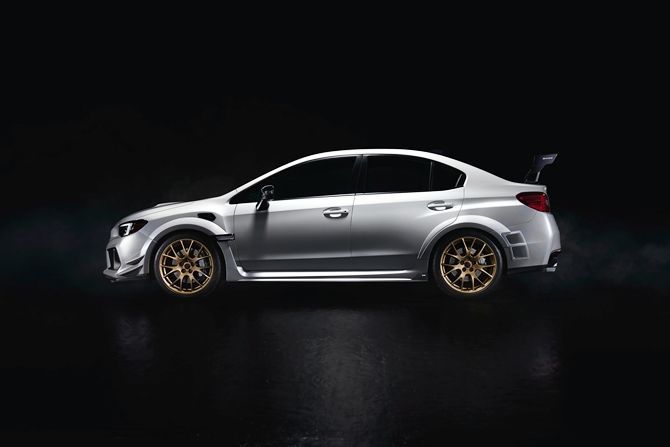 That is, until now. Subaru has just launched the S209, the latest in the lineage of S models, and they chose Detroit to do it of all places. This is great news for Americans (and the rest of the world) as it means that Subaru is willing to share these limited run models instead of hogging them all for themselves in Japan. While earlier S models took their inspiration from rally, the more modern Subarus aren't as active outside of (you guessed it) America, so influence instead comes from the WRX STI Nürburgring Challenge racecar, which dominated the SP3T class during last year's 24 Hours of Nürburgring.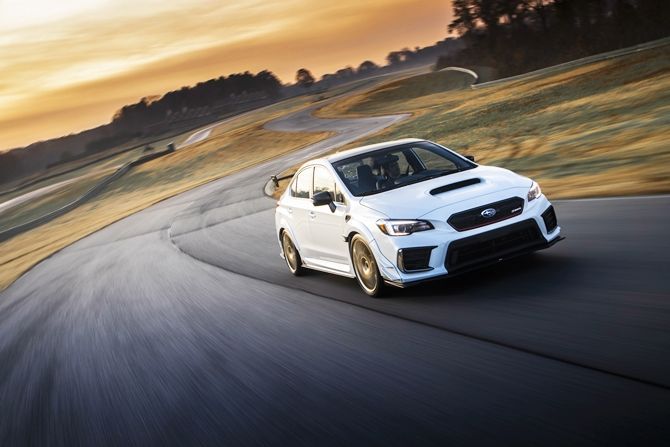 Let's talk performance. While the rest of Subaru's models are moving on to the FA20 and its turbocharged, direct injection derivatives, the S209 still falls back on the 2.5-litre EJ25 boxer engine. There's always been a bit of debate as to which engine is better between the 2.0-litre EJ20s and EJ25s (the Japanese models would usually get better developed EJ20s), but when reinforced properly the EJ25 is capable of plenty of performance: 341 hp on 18 PSI of boost, courtesy of a larger HKS Turbocharger. Internals have been replaced by forged items, and tuning has also improved mid-range torque for better all-round performance.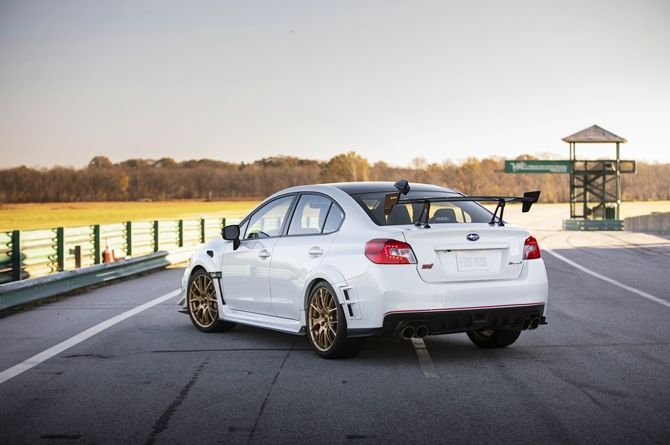 Other supporting modifications for this performance include a higher flow fuel pump and injectors, a more efficient intake and exhaust system, as well as an intercooler water spray that can be operated by steering wheel mounted paddles. These are pretty generic modifications that go hand in hand with any increase in power in order to ensure the car functions within a safe set of parameters. Naturally the ECU is now a special unit from STI that will no doubt fetch ridiculous money as a spare part.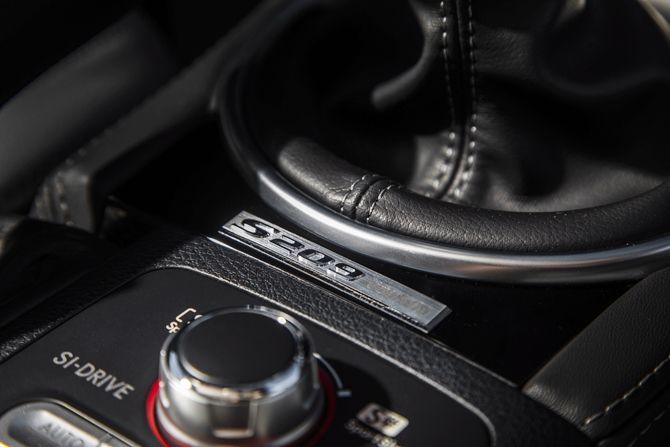 The transmission in the S209 is particularly neat, as it features shorter ratios than the normal WRX STI models. This is a strange choice for a turbocharged vehicle, but it makes sense as even though the turbocharged boxers have a breadth of torque in the mid range, they still perform best when wound out to redline. The Driver Controlled Centre Differential (DCCD) and SI-Drive systems have been recalibrated, with Sport# (Sport Sharp) being reserved for pure acceleration runs, and Sport being the mode of choice for track work. There are also limited-slip differentials at the front and rear, giving the car better traction in all situations.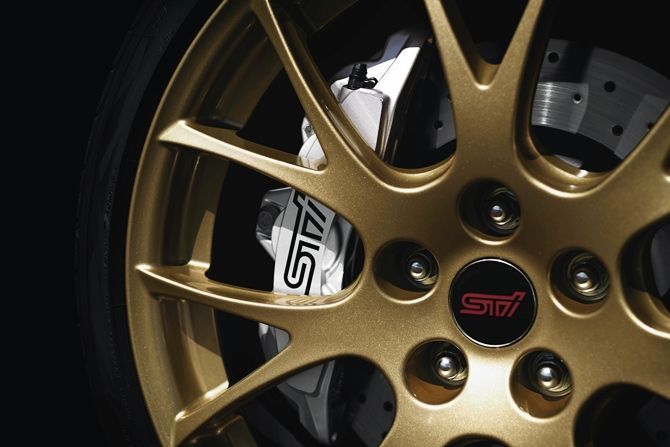 The bodywork naturally becomes more aggressive, as is par for the course for S models. The overall body is wider by 43 mm courtesy of wider wheels and fenders, with 19 by 9 inch forged BBS alloy wheels at each corner, wrapped in Dunlop SP Sport Maxx GT600A tyres in a massive 265/35 R19 flavour. The 6-piston front and 2-piston rear Brembo setup hasn't been changed save for upgraded pads with better fade resistance. Vents in the front fenders channel air to the engine's heat exchangers, while vents in the rear fender are employed to reduce air turbulence and drag. There's also a massive spoiler out back and flat underbody trays for maximum aerodynamic effect.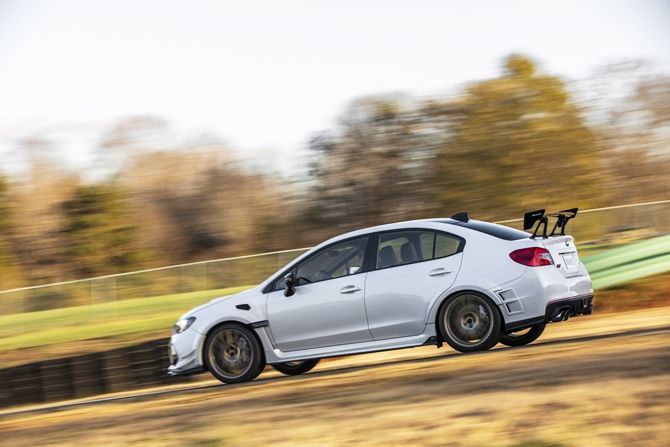 Balancing out the performance and the looks is the handling. Some S models in the past have even come with quicker steering racks, but in the case of the S209 there are Bilstein dampers and stiffer coil springs, a larger 20 mm rear anti roll bar, as well as reinforcements and braces across every point imaginable. These braces are unique in that they have pillow ball bearings in the centre allowing for flexibility, which in turn lends compliance when not driving on the limit.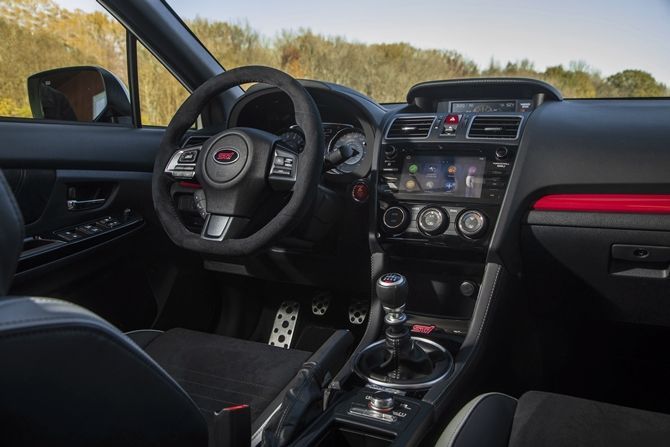 To top it all off are a couple of extra STI and S209 badges around the exterior and interior, as well as an Ultrasuede wrapped steering wheel. What's tricky is deciphering what Subaru means when they say that "only 200 units of the STI S209 will be built, earmarked exclusively for the U.S.". This is peculiar in the sense that it would be a model only for the Americans (a strange role reversal) and only in left-hand drive - but there's also the possibility that Subaru has pulled a quick one and are developing an S209 that'll be a Japan exclusive (yet again) with an FA20DIT (their newest powerplant).
---
---
---
---
Comments