Gazoo Racing Restores Toyota's Smallest Race Car From The 1960s
Live Life Drive If you've ever had the fortune (or misfortune) of spending time around classic car restoration projects, you will have a rough idea of the kind of effort it takes to make a rusted car whole again. It's not just money, but man hours and skill that is necessary in order to restore a car to its former glory - both in terms of mechanicals and bodywork. Some parts are difficult to find, some parts are downright impossible to find, and more often than not you will have to think outside of the box.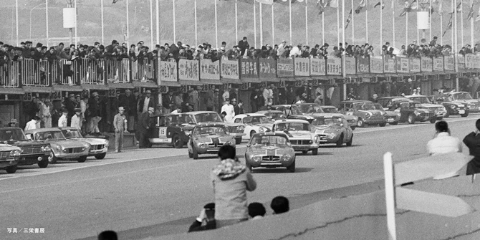 Which is perhaps why Gazoo Racing was tasked with restoring one of Toyota's oldest sports cars - more specifically, a chassis that had gone racing. For those who aren't familiar with this bubbly looking two seater, it's known as a Toyota Sport 800 (or Yota Hachi, colloquially) and it was one of the cars that inspired development of the Toyota GT86 as we know it. Powered by a two-cylinder boxer engine making a modest 45 hp in road trim, its incredibly light weight and low centre of gravity made it a joy to drive - especially if you took the hardtop roof off.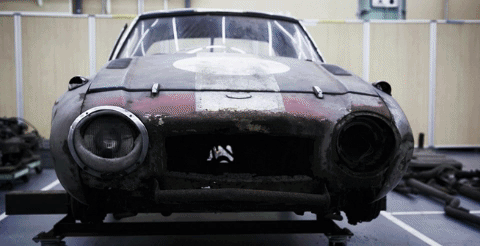 The monumental task of restoring a classic race car to near concourse conditions is one that tests the mettle of every engineer and every fabricator involved. This particular Yota Hachi was incredibly rusted, being more of a vague outline of the car with its mechanicals tucked away inside rather than an actual car. Entire sections of the car had to be re-fabricated from scratch, along with high levels of reinforcement for the chassis itself.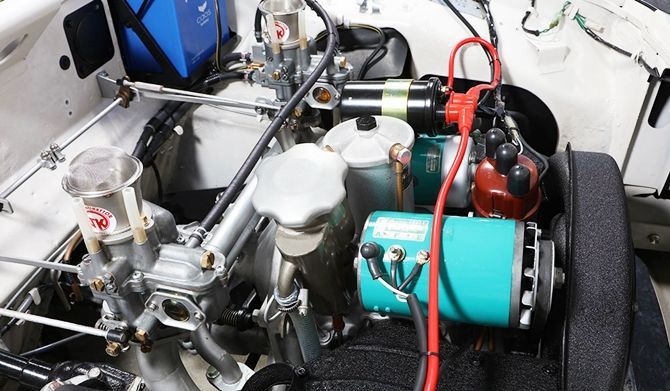 The engine was fully rebuilt to match its original race trim, where higher compression ratios, mild cams, and a bigger, badder carburettor pushed power to a stratospheric 70 hp. It was in this trim, couple with its lightweight chassis, that it managed to beat the competition during the 1966 running of the Suzuka 500 km. Gazoo Racing's only addition to this was an uprated ignition system, which makes it a little less finnicky in operation.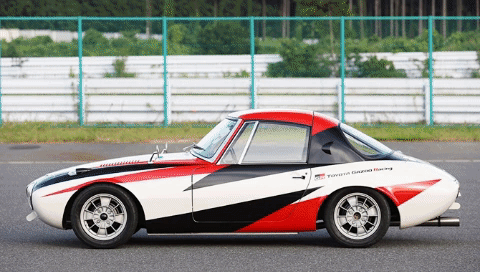 Both inside and out have been finished in Gazoo Racing colours, with their signature black and red livery over white paintwork as well as a bright red bucket seats and a more modern instrument cluster. In many ways, it's a far sight better than what it used to be - which is the benefit of quite nearly 60 years of progress in automotive engineering. It looks as good as brand new and while it may not see much actual use after this, it was most likely an invaluable experience for all the team members involved.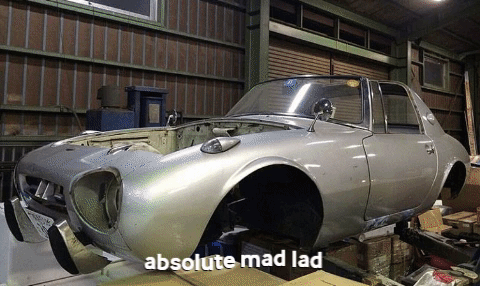 All of this excellent work by Gazoo Racing aside, let's not forget that Nobuteru Taniguchi (of Best Motoring, Time Attack, D1GP, and Super GT fame) has his own Yota Hachi project, but one that completely abandons that puny original drivetrain for a firebreathing (not really) Toyota 4A-GE 1.6-litre twincam engine. It's an absolutely ridiculous, absolutely period incorrect car, but it mashes together engine swap culture and classic Japanese open top motoring - and honestly, there's nothing wrong with that.
---
---
---
---
Comments