Adventurer Extraordinaire And G-Class Ambassador Mike Horn Makes Pit Stop In Malaysia
Insights Unless your idea of a holiday involves scaling up the Himalayas or braving the Pacific Ocean on a sail boat, chances are you might not have heard of Mike Horn. In 1999, Mike became the first person in the world to sail solo around the equator with no aid or motorized engine support. In 2006, he became the first person to ski across the Artic night, spending two months in pitch black darkness. In 2015, he and his two daughters drove two Mercedes-Benz G500 from Switzerland to Pakistan, before Mike continued his journey climbing up K2, the second highest peak in the world after Mount Everest. In short, he is not a very normal guy, but the type that you have huge respect for.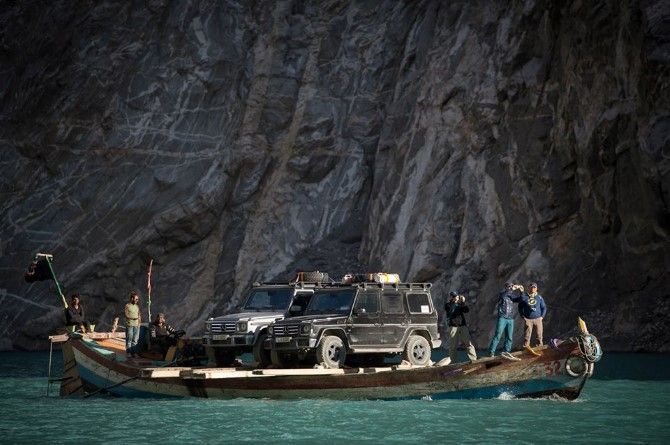 Interestingly, Mike said he prefers to travel with a petrol-powered G-Class than a diesel-powered one, simply because modern day diesel engines require very clean, low suphur diesel which might not be that easily available in places that we travel in, while petrol engines can easily cope with low octange petrol that's commonly available in the rural areas that we travels to.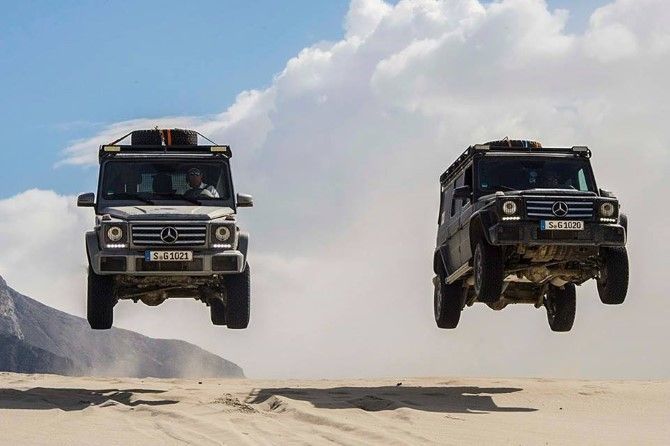 Now, the South African national Mike is on a two-year Pole2Pole journey to cover both poles in one mission – the Pole2Pole mission.
On 6-May 2016, Mike set sail from Monaco's Yacht Club on his customized aluminum hull Pangea sailboat - powered by two Mercedes-Benz V6 engines - to Namibia, where he drove his G-Class through the Namib Desert, the oldest desert in the world, through Botswana's Okavango delta, the world's largest delta to Cape Town, South Africa. There, he sailed his Pangea to the Antarctic, which he skied across, before sailing to Asia.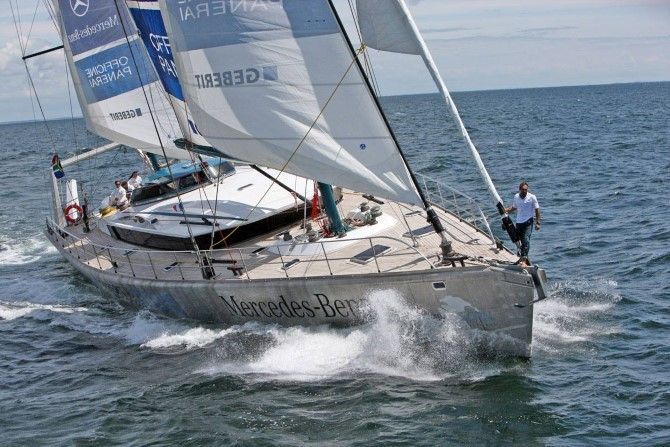 His G-Class is currently in Singapore, while Mike sailed his Pangea to Port Dickson. He will be in Malaysia until early next year, when he will resume sailing to India. From there, he will drive his G-Class into Russia's Kamchatka tundra before making a final push to reach the Arctic.
The Pole2Pole mission is sponsored by Mercedes-Benz and Panerai
Not a stranger to Malaysia, Mike has travelled to more parts of Malaysia than many Malaysians, and is deeply involved in environmental conservation projects in Sabah.
On Thursday, Mike made a trip up from Port Dickson to Kuala Lumpur to share his experience with local fans of Mercedes-Benz.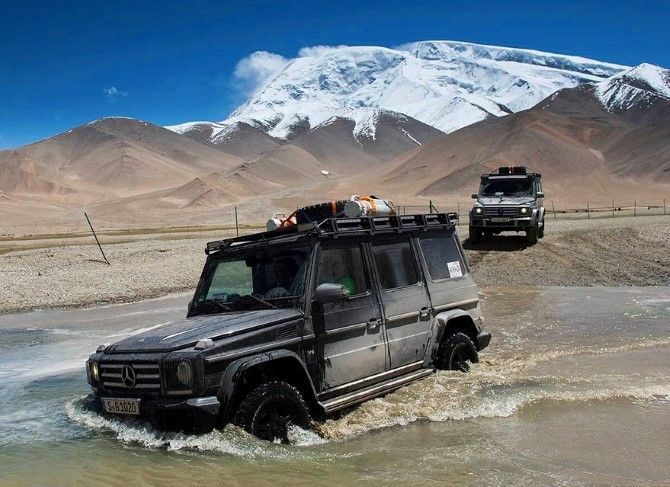 When he is not risking his life in some hazardous environment, Mike is a motivational speaker, whose list of clients include 2011 Cricket World Cup champion India and 2014 FIFA World Cup champion Germany.
Contrary to other motivational speakers, Mike doesn't preach fluff ideas like 'thinking positive,' which in his own words, is described as 'bullshit.' "If a glass is half empty, it is what it is and if you can't deal with reality then you should step away from it," said Mike, who also clarified that he believes in giving positive vibes to motivate his crew, but positive thinking is not going to keep you alive in the harsh unforgiving nature.
Mike also urged his audience to frame success in a slightly different way. Mike first attempted to scale K2 back in 2013, but he had to abort his mission when he was just 200 metres away from the peak because the weather conditions had become too dangerous. Another team who was on a similar mission didn't want to give up, all perished in an avalanche.
Mike explained that surviving another day is in itself a success to be proud off. Just because he didn't succeeded in reaching the peak of K2 on his first attempt doesn't mean he had failed, because he succeeded in staying alive. He advised his audience to not be greedy, and be happy and make do with what you have at the moment, because these little steps, little successes, staying alive one more day, will eventually lead you to the next destination.
To him, what is more important is the ability to think independently – where others see a wall, we need to be able to see what's beyond the wall, was his advice. "The impossible only stays impossible until we make it possible," said Mike.
When asked about the dangers of his adventures, Mike acknowledged that every time he leaves for another mission, he might not come back alive but rationalizes by saying that he won't do anything stupid to endanger his life unnecessarily, and that he is more afraid of not living a full life than dying.
He encourages everyone to find their own adventure, in their own little ways. It doesn't necessarily mean going on an extreme journey like him, but to find adventure in pursuing our dreams and ambitions, because life is short and life is beautiful and we should cherish it, and not waste it away doing things that add no value to it.
"The average person has 30,000 days to live. Of which 10,000 is spent sleeping so we have only 20,000 days left. Don't wait till your last 2,000 days before you wonder where have your life gone," said Mike.
"We prefer to stay in the comfort zone and stick to what's familiar but just as stagnant water that don't move will eventually smell and rot, so too will humans," he added.
Here are some videos of Mike's talks and his Vlog of his previous mission to K2 with his daughters, who undertook the mission with their father after they had lost their mother to cancer.
Mike has also appeared in a recent Youtube commercial for Mercedes-Benz' SUV range, along with several other ambassadors of Mercedes-Benz' SUV models.
---
---
---
---
Comments