Are Pick-ups Becoming The New Family Car?
Insights Are pick-ups slowly becoming the de facto family car in Malaysia?
---
With prices of family sedans and SUVs now breaching the RM160k mark and moving closer to the RM200k price point, perhaps a different and more affordable type of vehicle can serve as the good ol' family chariot.
But which fabled vehicle is this, you might ask? Well, it's the pick-up truck of course, and here is why: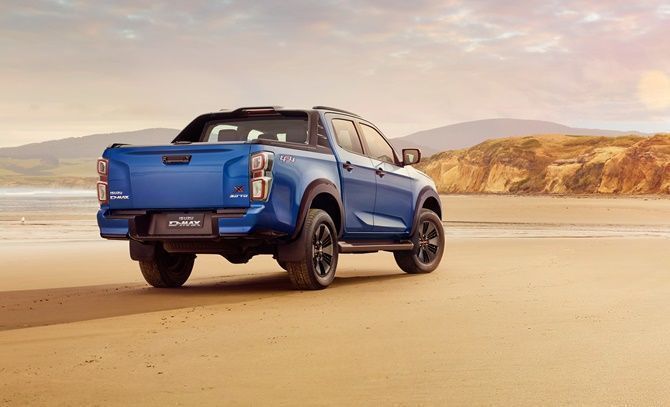 It all started back in 1997 when the government lifted restrictions disallowing registration of pick-up trucks by private users. Through a stroke of a pen, the policy changed and opened up a new option for consumers.
However, even with the lifting of restrictions and its relatively lower prices thanks to its classification as a commercial vehicle which exempts it from excise duties, pick up trucks still stayed in the fringes of consideration as a family car, as all pick-up trucks on the market in the nineties were still challenging to drive, slow, and mostly uncomfortable.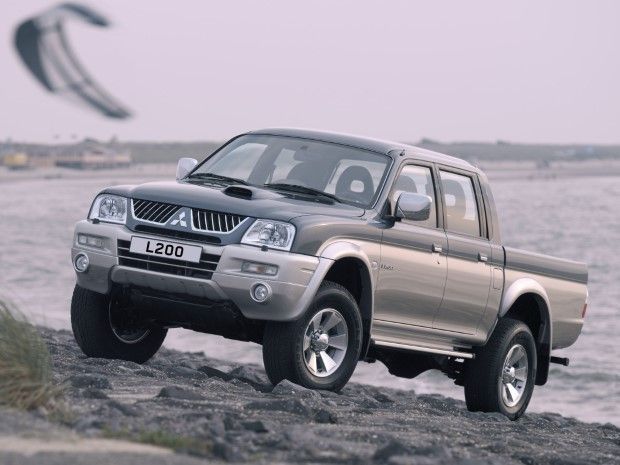 Despite its availability to the private buyers, they were still seen as working tools for tradespeople, as their utilitarian styling and mechanical underpinnings were just not suitable for families. They were not vehicles that you would think of driving your kids to school or making a 'balik kampung' trip in back then.
That pick-up truck perception pretty much stayed the same for many years until Mitsubishi debuted the Triton back in 2006. The new age Triton brought with it some unique exterior styling and special considerations, it was built to ensure that it drove as comfortably as a regular sedan.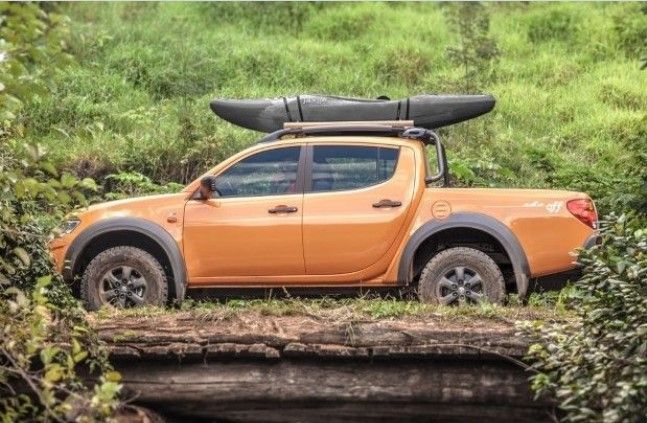 Not only was it more comfortable than ever, but the Triton's unique rear J line cabin shape allowed the rear seatback to be angled more slightly, providing a more comfortable seating position for rear passengers. It also came with a powerful 3.2-litre turbo diesel and subsequently a VGT engine, making it popular among many first-time truck owners who realised that the Triton offered better value for money than a sedan.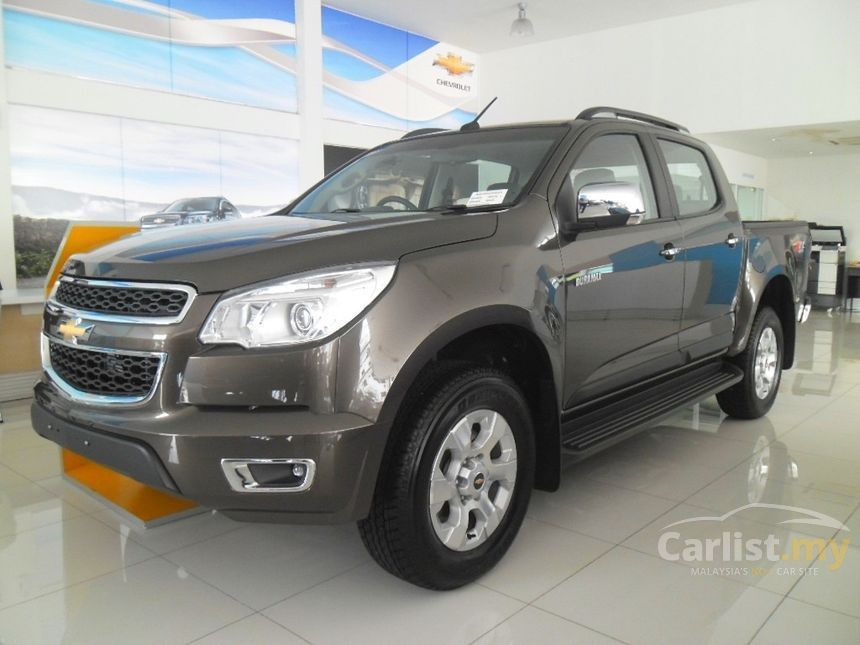 Since then, pretty much all manufacturers have tried to make the pick-up truck more comfortable, driveable, and suitable for families. Chevrolet even went as far as equipping their Colorado with a six-speed automatic transmission back in 2011 to help make their pick-up truck a better highway cruiser. That many gears in an automatic pick-up truck were pretty much unheard of before that. The Chevy Colorado was also the first pick-up truck in Malaysia to come with traction control as standard and clearly defined where the modern pick-up truck was headed.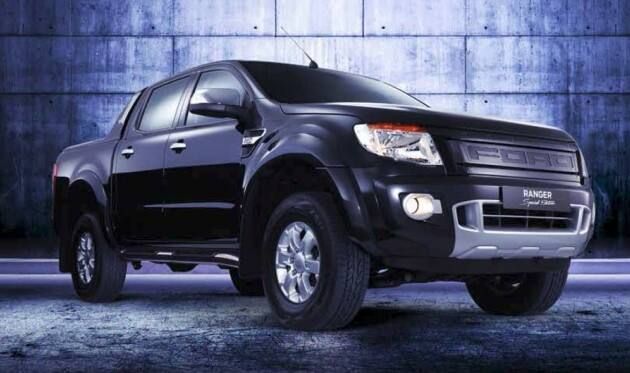 While many pick-up truck's driveability, safety and comfort improved, it wasn't until the third generation Ford Ranger arrived that things started to open up a bit more, as for the first time ever, consumers could buy a pick-up truck with a small 2.2-litre engine, which meant cheaper road tax. The Ranger also came with many additional active and passive safety features such as ABS and EBD, usually found on more expensive sedans.
This evolution of features of the humble pick-up truck from different manufacturers leads us to where they are now. In the current day, pick-up trucks come with comprehensive safety features, connectivity, and small yet powerful engines.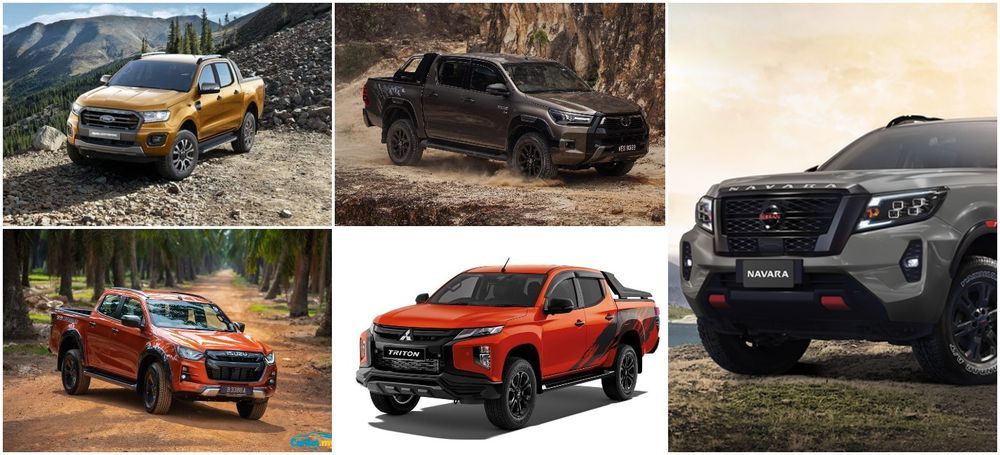 With most top of the line pick-up trucks such as the Nissan Navara Pro-4X, Toyota Hilux Rogue, Mitsubishi Triton Athlete, Ford Ranger Wildtrak, and Isuzu D-Max X-Terrain coming with advanced driving assistance systems (ADAS) and price tags under RM150k, doesn't it make them sound more of a value proposition than a sedan or SUV? We certainly think so, especially when most of them can return on average a 10 km/l fuel economy.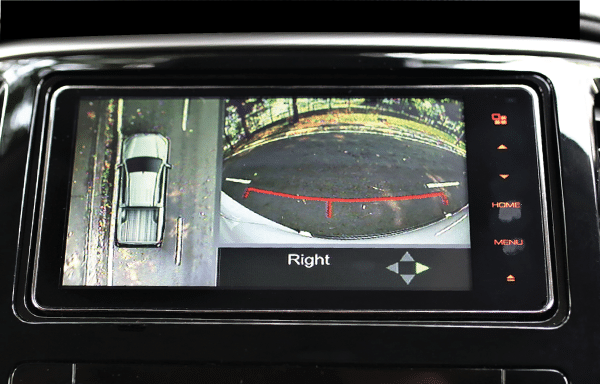 The only downfall (if you can even call it that) of a pick-up truck is its size, but then again, sedan and SUVs are not getting any smaller, so you're pretty much driving a big vehicle no matter what you choose, it's just that it may take you a bit more time to get used to the pick-up's size. Plus, with a 360-degree all-around view camera being equipped with trucks like the one in the Triton Athlete and Toyota Hilux Rogue these days, it's easier to be aware of your surroundings.
While the sedan and SUV will probably have better driving dynamics, the pick-ups are not that cumbersome to drive either these days. Most are easy to manoeuvre and stable at higher highway speeds. Of course, they are at their best when facing the rough and tough, but the balance between road manners and off-road capabilities is well-engineered these days, making them pleasant in either condition.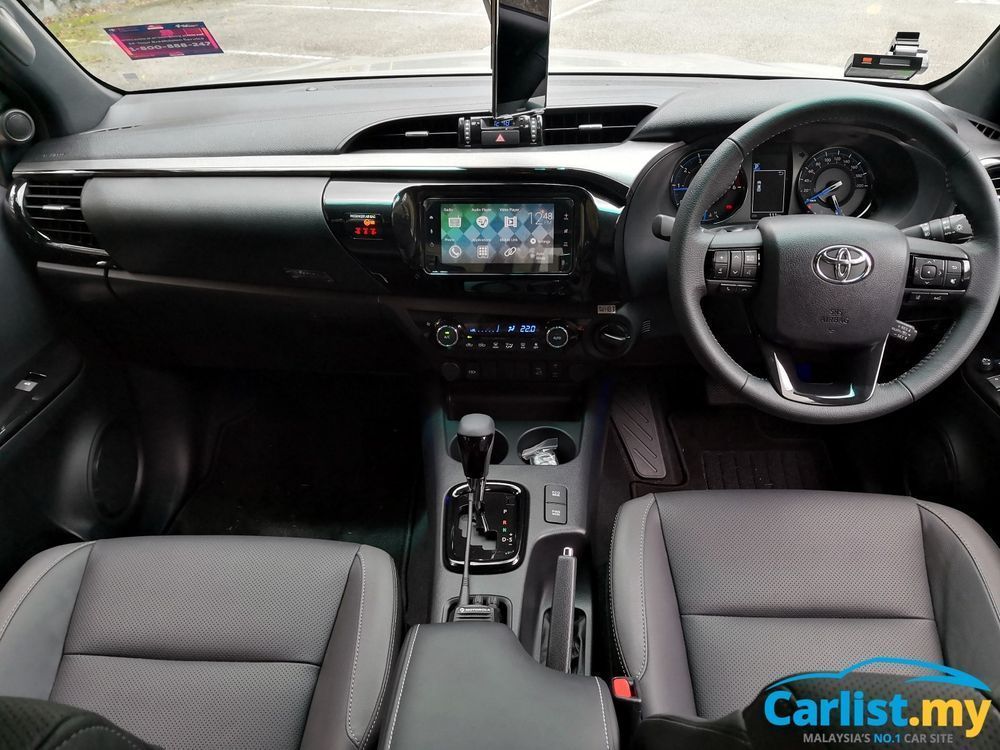 The other area where pick-ups have improved tremendously is on the inside. Gone are the days when pick-ups were only kitted out with a utilitarian interior of hard plastic. They are now lined with soft-touch leather, premium-feeling fabrics, and exquisite-looking and comfortable leather seats. You only need to be in one of the new current pick-ups to realise that there is not much difference between its interior and the ones in a sedan or SUV.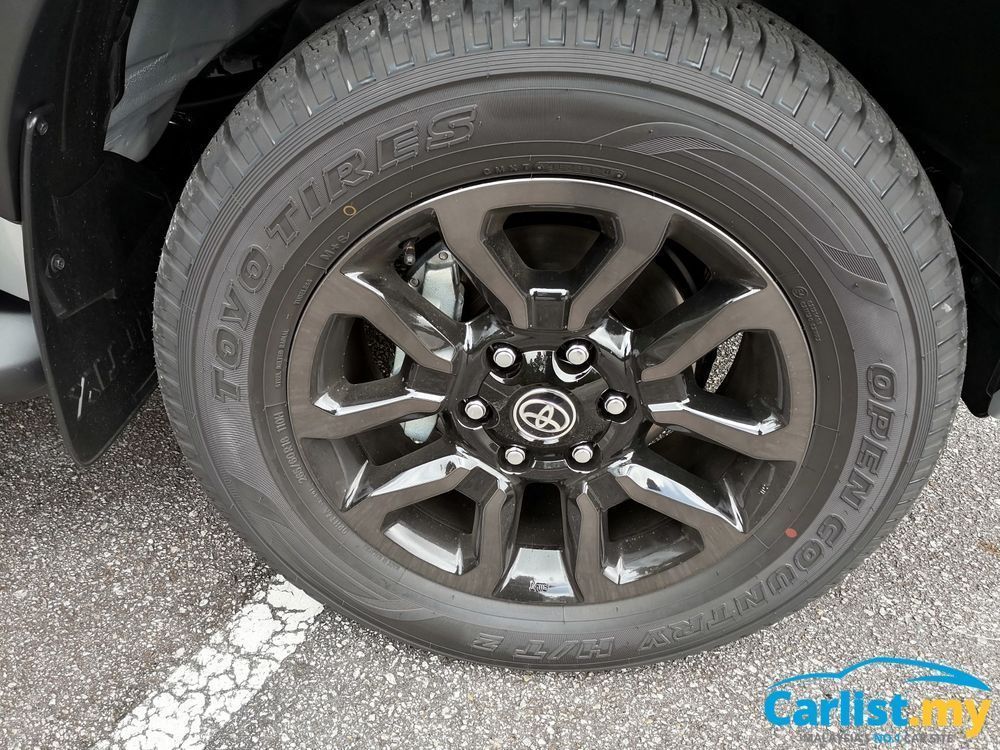 When it comes to maintenance, yes, a pick-up truck does sound like it'll need a bit more of it, but they are comparable to SUVs which probably need the same amount of care and maintenance. Plus, pick-up trucks are built tough, so they'll likely last longer.
Take a look at the table below where we compare the Hilux Rogue against the Camry.
Index

Toyota Hilux

Rogue

Toyota Camry

2.5 V

Horsepower(PS)
204
184
Torque (Nm)
500
235
Safety

7-airbags

Pre-Collision System

Lane Departure Alert with Yaw Assist

Dynamic Cruise Control

Blindspot Monitor with Rear Cross-Traffic Alert

Downhill Assist Control

Active Traction Control

Vehicle Stability Control

Anti-lock Braking System

7-airbags

Pre-Collision System

Lane Departure Alert with Steering Assist

Dynamic Cruise Control

Vehicle Stability Control

Blindspot monitor with Rear Cross-Traffic Alert

Hill-start Assist Control

Anti-lock Braking System

Road Tax
RM1,320
RM880
Price
RM146,880
RM188,763
We're not saying pick-up trucks are for everyone because let's face it, they are still trucks, but when it comes to value, they are pretty hard to beat. They are now luxurious, kitted out with extensive safety gear, easy to drive and powerful, but most importantly, you get more for your money in a truck these days compared to a sedan or SUV.
What do you think? Would you or do you already have a pick-up as your family car? Is the absence of a closed boot a deal-breaker or does the bed of a pick-up make up for it?
---
---
---
---
Comments