D-Max, Hilux, Triton, Navara, Ranger: Which 4x4 Pickup Has The Best Resale Value?
Insights Between the Isuzu D-Max, Toyota Hilux, Nissan Navara, Ford Ranger and Mitsubishi Triton - which 4x4 pickup has the lowest depreciation or best resale value?
---
Resale value is undoubtedly high on the priority list of every new car buyer, in addition to getting the car that suits you best and will reliably serve your needs, resale value is perhaps the third most important aspect of buying a brand new vehicle. This is even more crucial where strong residual value trends favour only a handful of brands, which of course deserve it, but also punish other brands and cars that are also intrinsically reliable and should command better resale values.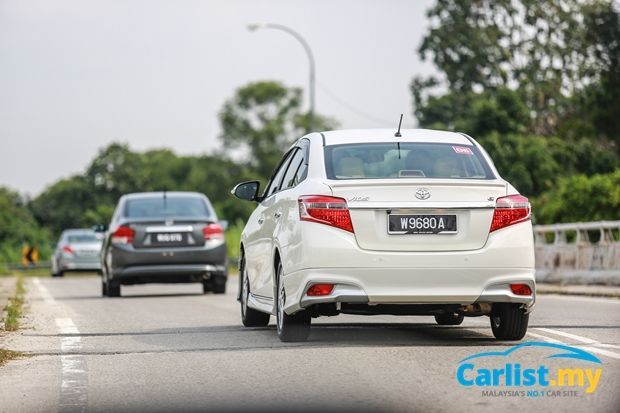 It is for this reason, Honda and Toyota will always have better second-hand value than Hyundai and Kia, even though the latter two, in more recent memory also make reliable and superbly built cars. It's not much different when it comes to pickup trucks – and considering the relative infancy of the genre in terms of being an alternative to family sedans and SUVs, the cruel mistress of buyer perception also afflicts some of these vehicles, more than others.
Are pickups any different in terms of resale value?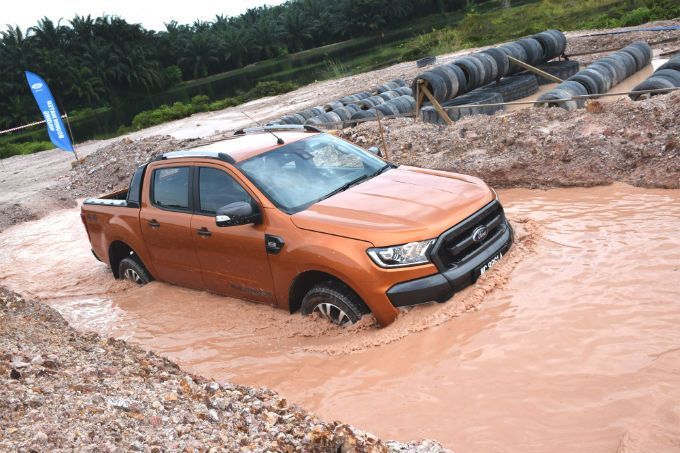 A pickup truck seemingly has two lives and purposes, while it may start as a lifestyle-centric macho truck, as it approaches the used car market, it starts to appeal to an entirely different audience who may require it for its usability and ruggedness to haul cargo or even do business. Therefore, it appeals both to private buyers and small businesses, which keep demand steady even after a few years.
Also, pickup trucks benefit from favourable taxation structures (which still gazette them as commercial vehicles) allowing them to be exempted from import and excise duties. With prices starting at just over RM90k (double-cab, automatic variants); one gets a lot of cars for the money, which makes them appealing at many price points depending on age and condition.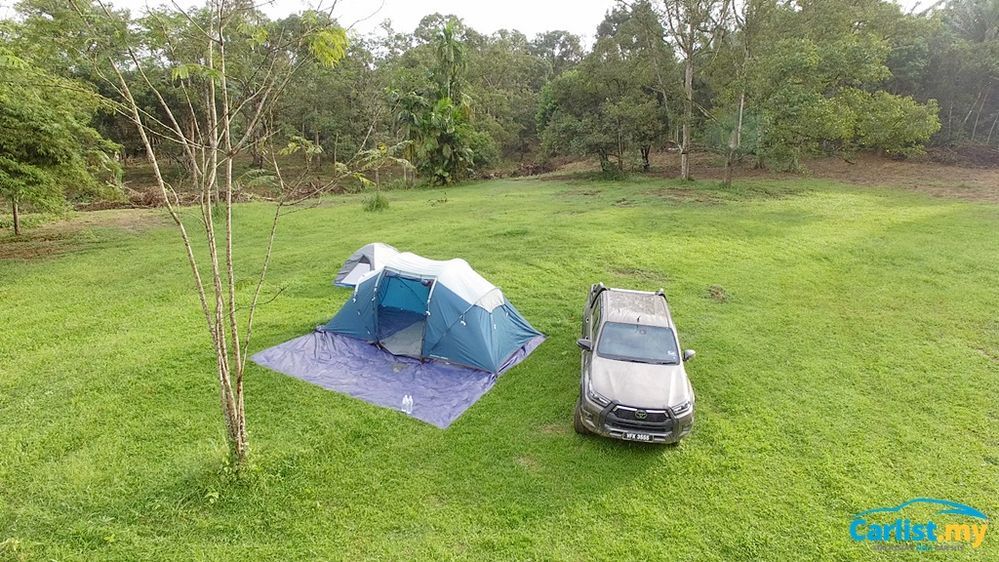 However, the market will still have its favourites. Therefore, let's examine the relative depreciation of the top-spec models of the most popular pickup brands in Malaysia using the resources of iCarData.
What is iCardata?
iCarData is our in-house developed data-tracking platform that collates listing prices of every ad ever listed on Carlist.my. This effectively means iCarData can sieve through over 600,000 successful ads listed over the past few years and narrow its search down to the make, model, variant, and period the listing was added to our classifieds.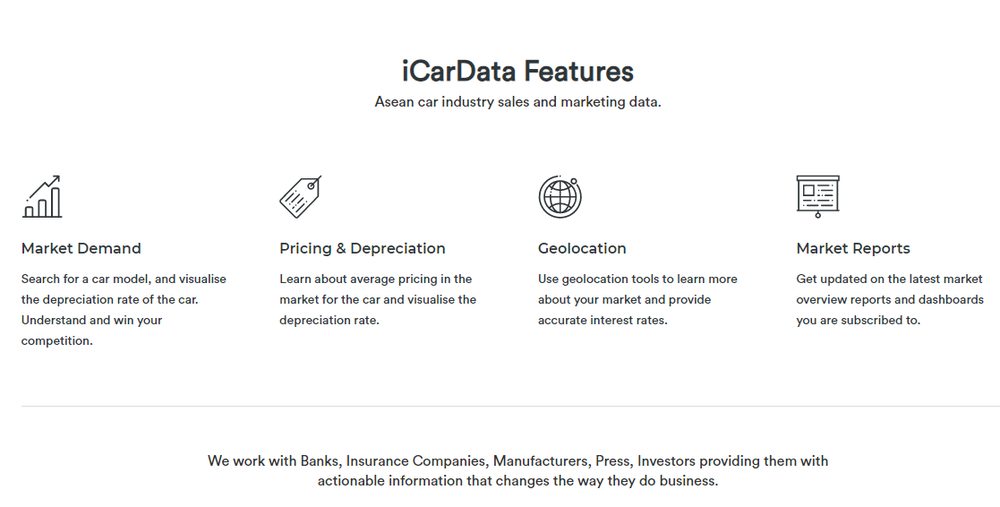 Hence, if we isolate a particular model – albeit of varying units and conditions as they're advertised – we can track the market value, and to a greater extent market sentiment to provide a snapshot of how the resale prices of the pickup trucks have fared since they were sold new.
Methodology
This is easier said than done. As with any measure of value retention of any vehicle, many factors influence resale value.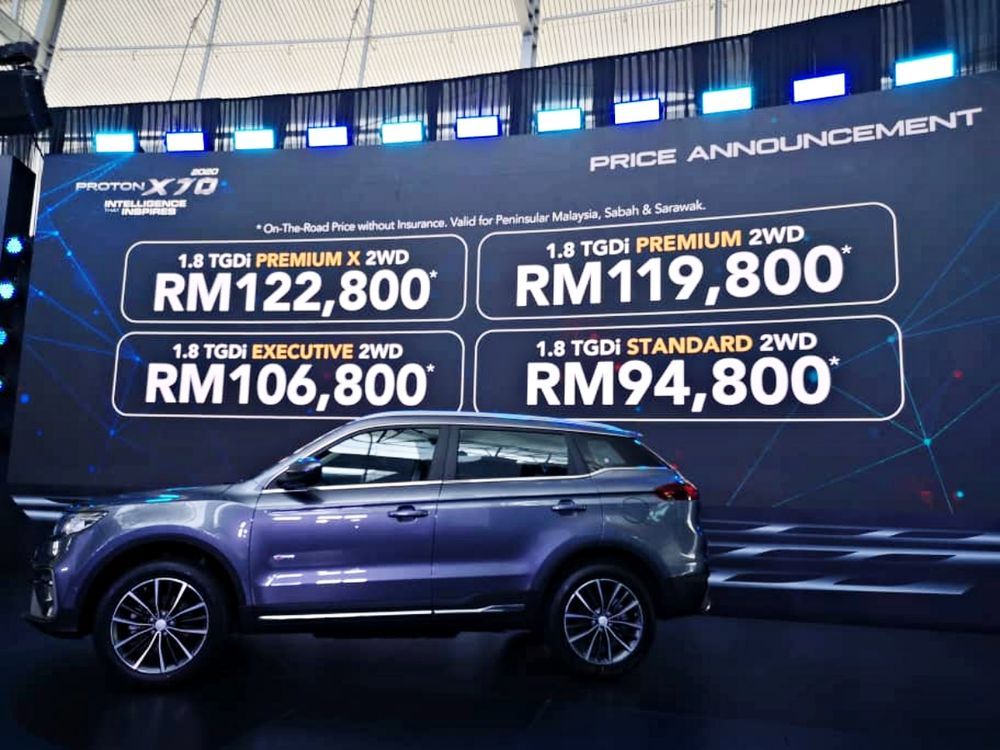 Chief of which is the manufacturer, make and model, of course, because people usually only buy cars that they know will serve them well. However, there are quite a few other factors that used car buyers have to consider:
vehicle age
vehicle condition
maintenance costs
financing options
affordability
service history
vehicle desirability and prestige
overall brand value
Any one of the above factors can positively or adversely affect the overall demand for the vehicle. With that said, used car prices directly reflect all the above factors because as the saying goes - it's all about the money!
There's a separate layer of complexity with pickup trucks as manufacturers often offer widely varying variants that accounts for different body styles, engines, transmission, loading capacities and even accessory fitments to offer just what their customers need.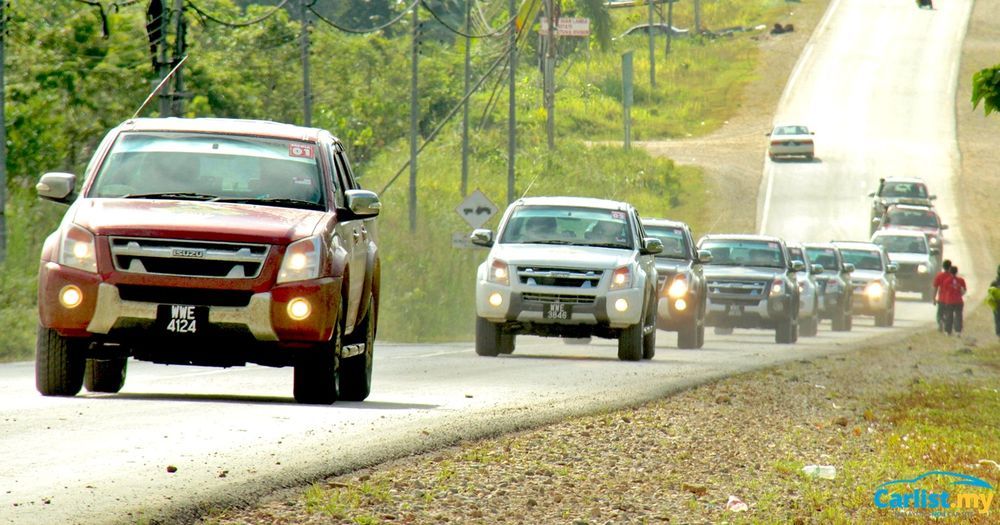 Therefore, we will measure the depreciation of each of these models by using the top-spec automatic variant. We will have to leave out certain outlier variants such as the Ford Ranger 3.2L Wildtrak since its price range is above and beyond the general price range of other top-spec models in this list.
We have taken into account the following to keep our numbers accurate and representative:
Depreciation over a period 5 years; between 2016 and 2020,
Depreciation is calculated using the original list price in 2016 when the vehicle is bought brand new.
Depreciation percentage does not take into account special/ seasonal offers or rebates on the original selling price.
Depreciation for other variants may differ, in particular lower/ base spec and manual transmission variants.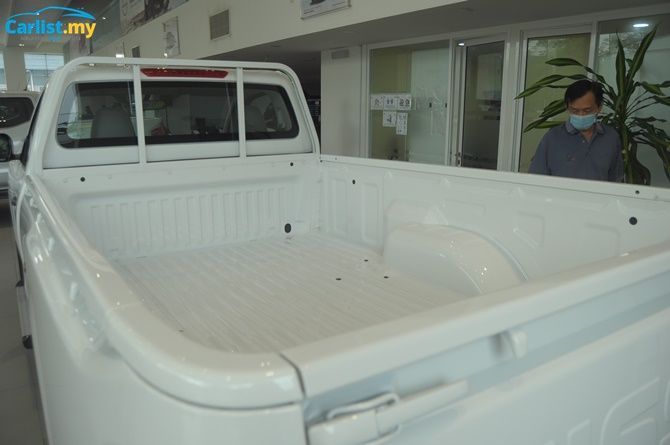 Based on ICarData, here's the summarized data for depreciation:

Click to enlarge
The yearly depreciation by make and model is as follows:

Click to enlarge
The retained value by make and model is as follows:

Click to enlarge
The graphical analysis is as follows: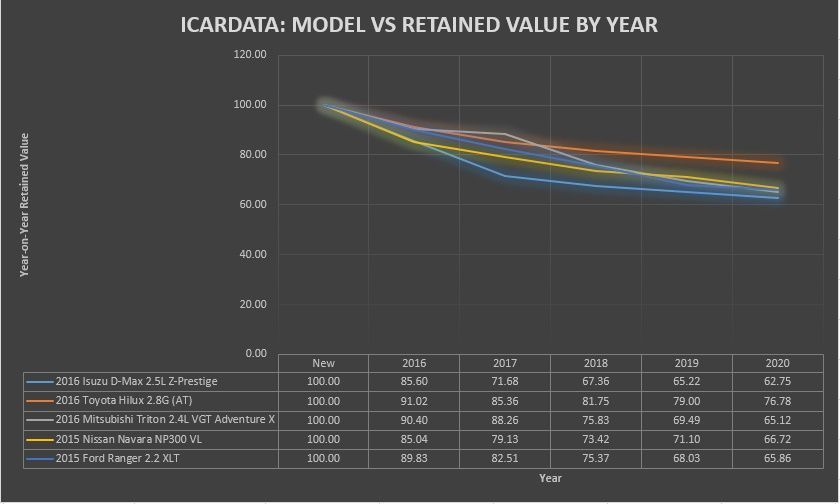 Click to enlarge
Conclusion
From the data, we can easily conclude that the Toyota Hilux is the absolute champion of value retention and therefore resale value from this list of the best-selling pickup trucks in Malaysia. It beats the second-best Nissan Navara by nearly 10 percent, retaining up to 76 percent of its original value after five years.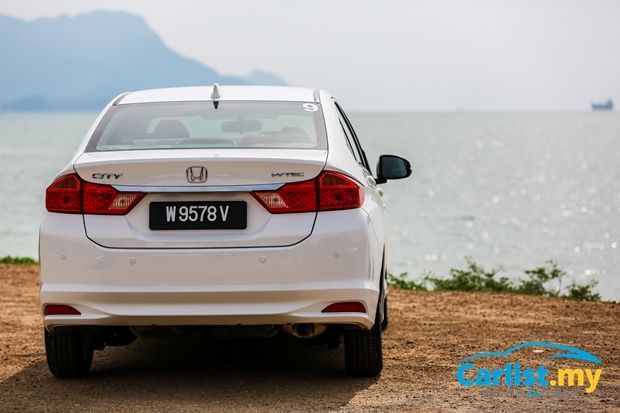 Note that the Hilux's value retention is also the highest we've ever analysed using iCarData, beating out even the iconic Honda City, which retains around 60 percent of its original value after five years. Like the City, we can draw parallels to the Hilux - in both cases, brand trust, brand loyalty, and good aftermarket support are determinant factors in assuring high resale values.
With that said, all five models featured here retain more than 60 percent value after five years meaning trucks have amongst the strongest resale values in our market, certainly much better than most passenger sedans and SUVs. This makes them an ideal choice for buyers who want a reliable vehicle that they can keep for years and still hope to sell for a decent price later on.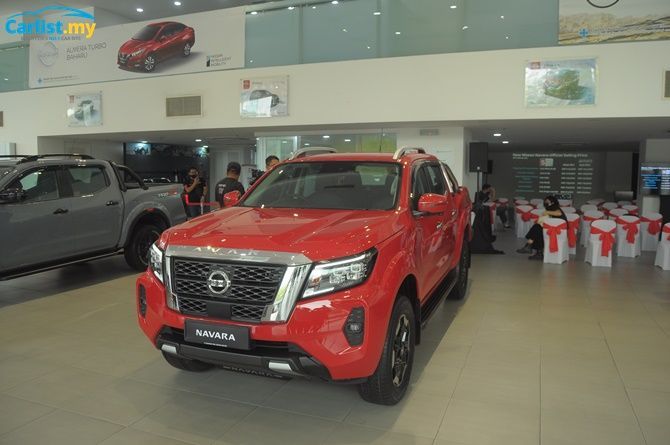 We also observed a slight difference especially in the first and second-year depreciation of trucks that offer a lifestyle element - such as the Hilux, Triton and Ranger - versus ones that are more utilitarian in nature, like the D-Max and Navara. The latter two have substantially higher rates of depreciation than the other models in the first two years, with prices only stabilising in the 4th- and 5th-year.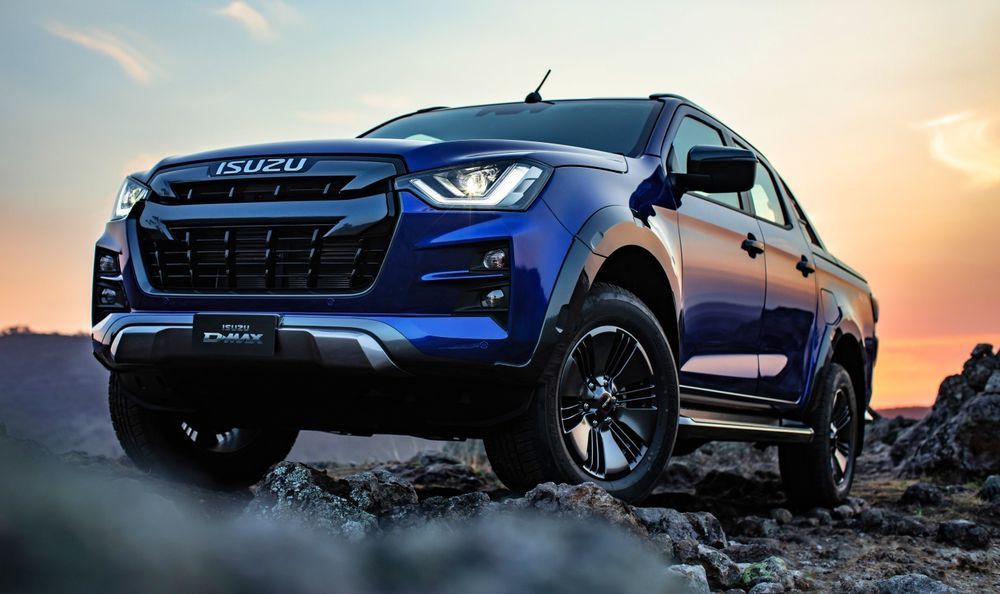 It's easy to see then, why the latest generations of the D-Max and Navara have also gone down the lifestyle route as this pays dividends in attracting lifestyle-centric buyers, which make up a large majority of the pickup truck market.
---
---
---
Comments