Frankfurt 2017: Volkswagen Shows Off T-Roc, Aimed at Mazda CX-3, Ford EcoSport
Auto News There has been much ado about the T-Roc, Volkswagen's latest compact SUV, and we finally got to see it in the metal at the Frankfurt Motor Show. The T-Roc is aimed at models like the Mazda CX-3 and Ford EcoSport, being slightly smaller in actual dimensions than a Honda HR-V or the Toyota C-HR.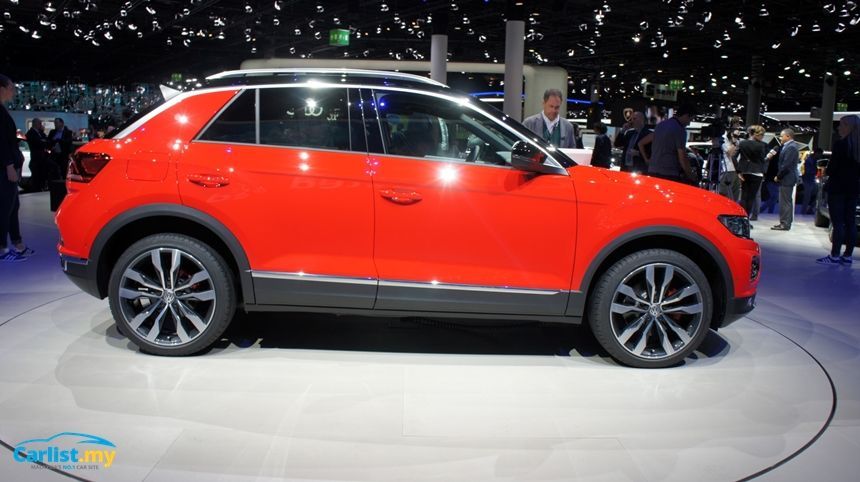 As you can see here, it borrows a lot of design language from its larger sister, the Tiguan. As we explained in our previous story, the T-Roc is built on the MQB platform as well- albeit in a much smaller form. It also comes in a two-tone paintwork, including a contrasting coloured roof, which is a first for a Volkswagen SUV.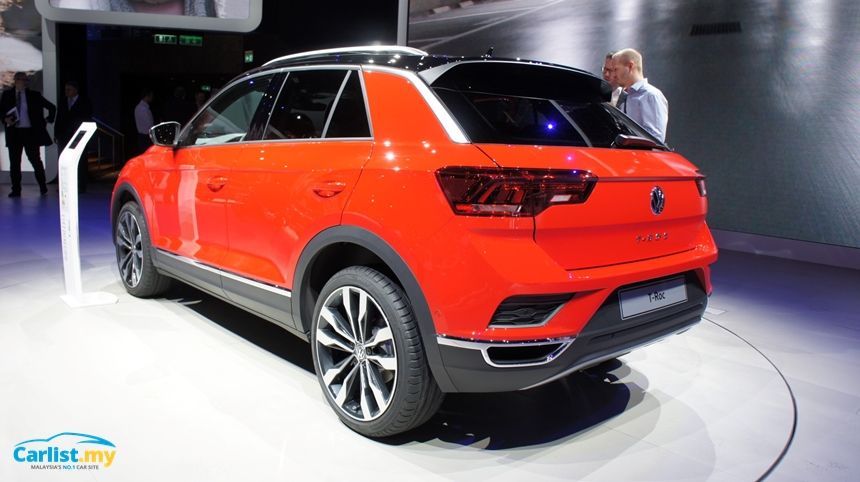 This two-tone scheme is fast becoming a trend among compact crossovers, as evidenced by cars like the Renault Captur. The overall shape is traditionally SUV, although the rear end tapers a little more than the normal two-box design to denote its crossover design brief.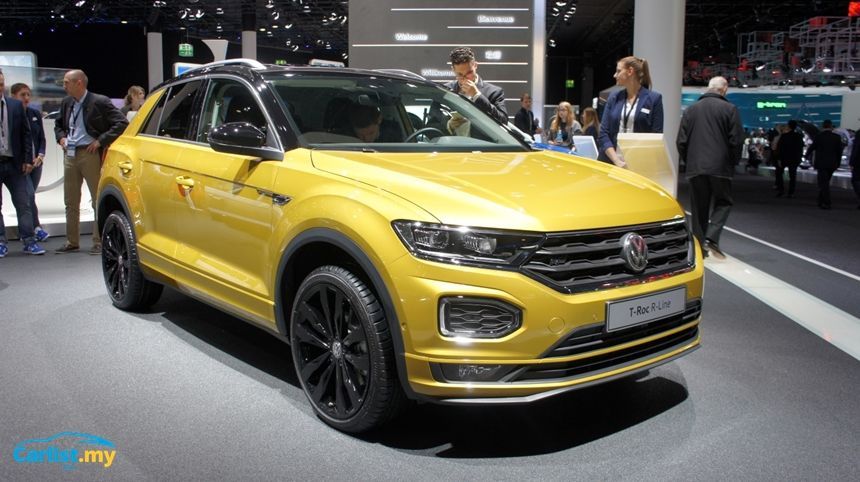 Also put on show as the R-Line variant of the T-Roc, which comes with extra R-Line bits and bobs for a more aggressive look. Despite its small size, the T-Roc maintains that premium feel that Volkswagen products are known for with a modern looking dashboard and dash cluster. The interior trim pieces are also body-colour matched, which is again one of the quirks of modern compact crossovers.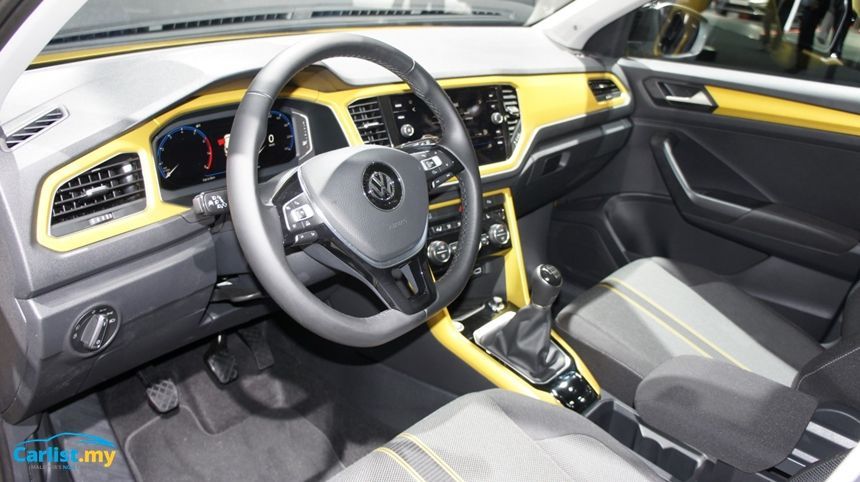 There will be six engine variants available for the T-Roc, in both petrol and diesel flavours. If the T-Roc is to come here, we can expect the smaller petrol engine variants given the nature of the competition and the fact that the Tiguan is already offered with the 1.4-litre TSI engine.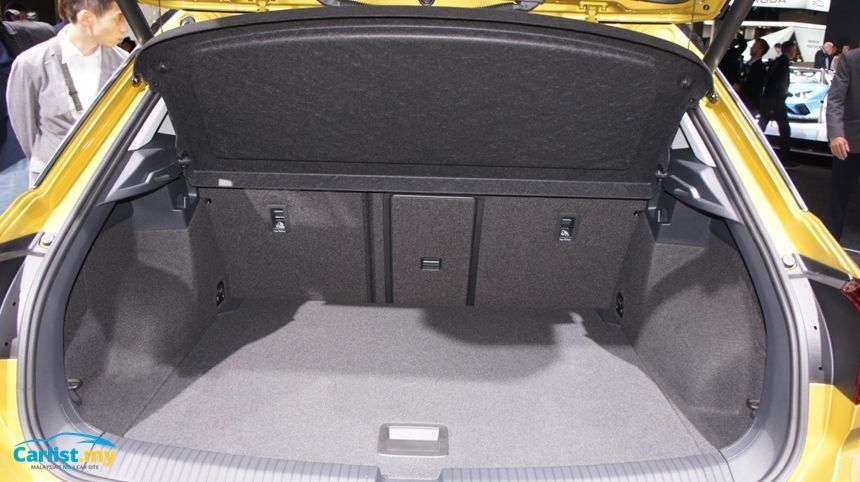 Key things to note are the rather expansive boot space, with 445 litres available even with the seats up- topping the Honda HR-V at 437 litres, and the Mazda CX-3's rather diminutive 264 litres. This figure can go up to 1,290 litres with the seats folded down, but this doesn't quite match the HRV's figure at 1,462 litres of available space in the same configuration.
---
---
---
---
Comments