Next Generation All-New 2017 Mazda 6 To Feature HCCI Tech
Auto News The next generation Mazda 6 is rumoured to go on sale sometime around 2017, a rather reasonable time frame considering that current generation Mazda 6 has been in production since November 2012.
Production of the previous generation Mazda 6 ran for five years, and assuming that the same model lifecycle is followed by the current generation Mazda 6, an end-2017 timing for the next generation model is just about right.
If this rendered image of unknown origin that has been circulating among Japanese social media sites proves to be accurate, then the next generation Mazda 6 will not introduce any significant stylistic changes, apart from adopting some styling elements first seen in the US-market CX-9.
Machine Grey seems to be the next communication colour (as opposed to the current model's Soul Red), and the edges of Mazda's signature grille are likely to be thicker, and cuts deeper in the headlamps. The grille's slates could be also thicker.
Unverified sources are claiming that the next Mazda 6 will be even lighter, featuring a slightly smaller body but with a longer wheelbase, so cabin space remains uncompromised.
Exterior length is likely to be shortened by 65 mm to 4,800 mm, while height will be lowered by 30 mm to 1,420 mm. Width remains unchanged at 1,840 mm. More importantly, while the body might be smaller, wheelbase has been lengthened by 20 mm to 2,850 mm, which in theory should mean a more spacious cabin – something which the current Mazda 6 lacks against its peers.
Under the hood, a new generation of SkyActiv-G petrol engines, this time featuring Homogeneous Charge Compression Ignition (HCCI) technology, is rumoured to power Mazda's latest D-segment mode
In simple terms, HCCI is an ultra-efficient combustion technology for petrol engines. It combines a very diesel-like auto ignition behaviour, where fuel and air is ignited by means of compression rather than spark.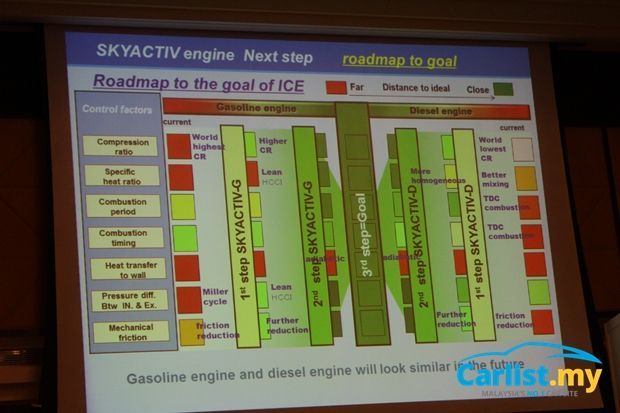 In the past, Mazda's Managing Executive Officer In Charge of Powetrain Development Mr. Mitsuo Hitomi have mentioned before that the next generation of Mazda's SkyActiv petrol and diesel engines will grow in similarity. Increasing thermal efficiency by doing away with conventional spark ignition for its petrol engines and replacing it with a diesel-like HCCI compression ignition will be the most radical change.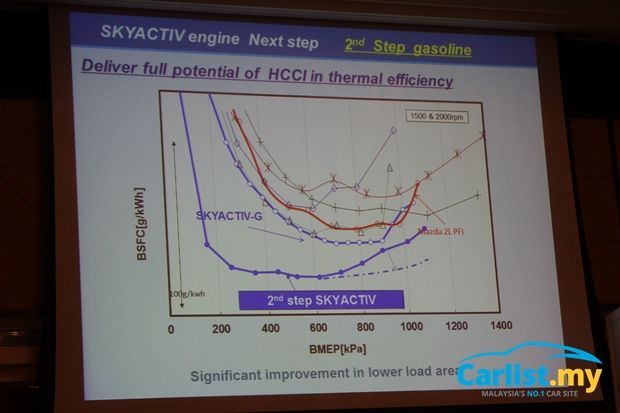 Engine capacity is likely to remain the same, at 2.0-litre and 2.5-litre for petrol variants, and 2.2-litre for the SkyActiv-D diesel variant.
The new petrol engines are rumoured to be more powerful, with the 2.0-litre variant said to hit 170 PS (up from 155 PS in the current 6), while torque is said to reach 215 Nm, up from 200 Nm. Currently, the most powerful iteration of the 2.0-litre SkyActiv-G engine pushes out 165 PS and 210 Nm in the Mazda 3.
The larger 2.5-litre variant is claimed to offer a similar jump in power, from 187 PS to 210 PS, while torque is claimed to increase from 250 Nm to 275 Nm.
As mentioned earlier, these are all merely speculations curated from unofficial sources.
---
---
---
Comments