Review: Mercedes-Benz CLS 450 – An Affair That BMW Fans Will Want To Risk
Reviews This is Mercedes-Benz's latest four-door coupe offering – the CLS 450, the third generation model of the 'Coupe Leicht Sport' family. It's meant to compete with the BMW 6 Series Gran Coupe (discontinued locally) but the group of people that should be most excited for the all-new CLS 450 are BMW fans.
Why? Installed under the CLS 450's curvaceously wide and expansive bonnet is a straight-six engine – something which BMW is famous for but due to our prohibitive taxes, six-pot engines are not offered by local BMW dealers unless you buy an M4, or open your cheque book for a special request order.
A straight-six is to BMW what a V12 is to Lamborghini, or a flat-four is to Subaru, and in some cases, a flat-six to Porsche. Historically, Mercedes-Benz have produced some notable straight-six engines but none were deemed to be as good as BMW's, at least not until the debut of the M256 straight-six powering this CLS 450 (and the S450L too).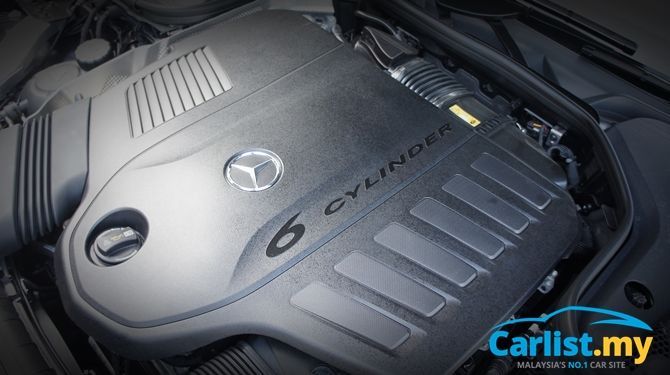 Prior to this, Daimler's accountants have in the last two decades elected a V6 over a straight-six. The commonality of parts between a V6 and a V8, the latter installed inside a large number of Mercedes-Benz models, helped keep cost low. But apart from advantages in packaging, a V6 is always a compromise simply because the ideal bank angle for a V8 won't be ideal for a V6. Plus, having an uneven number of pistons in constant up-down motion also means that it's never as smooth as a V8 or a straight-six.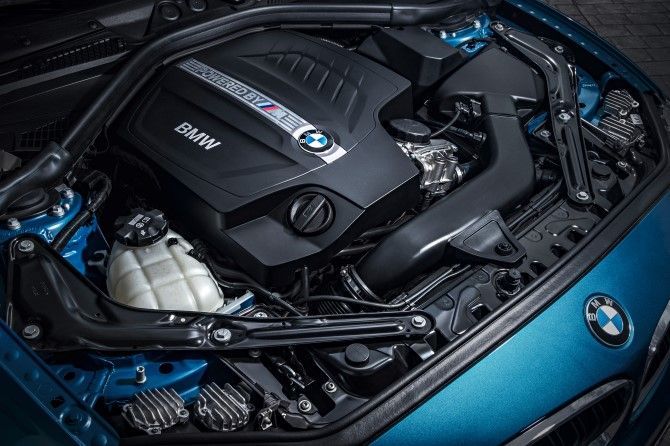 But in the last five years, something triggered the minds of Daimler's accountants. Ever tightening emissions regulations means that the market share of V8s continue to drop while Daimler is now producing more inline four-cylinder engines than ever before, which also means that making a straight-six off an inline four-cylinder block might be more economical than making a V6 off a V8.
The fact that a straight-six requires less complicated turbo piping, intakes and exhaust manifolds, and half as many camshafts are added bonuses.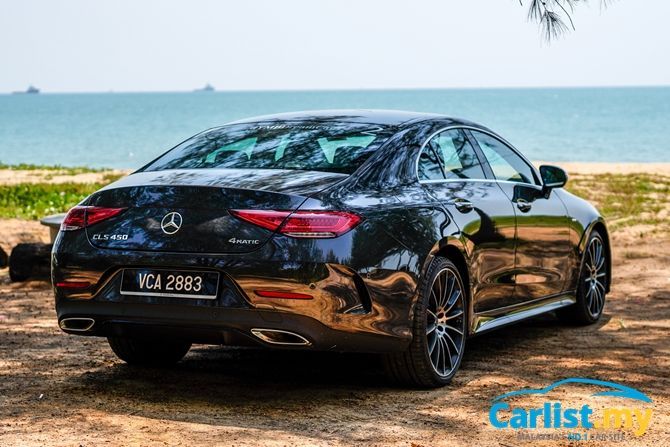 The M256 made its Malaysian debut in the new S450L but where you really want to experience this gem of an engine is in a much more expressive CLS 450. The S450L is about insulating you from the outside world but this CLS 450 takes more liberties in piping the engine's characterful intake and exhaust notes into the cabin.
Our time in this particular CLS 450 was no more than twenty minutes, split between the customary photo shots and a short drive around the coastal roads of Cherating, shared with Top Gear Malaysia's Darly Loy. As such, we won't go too much into the details.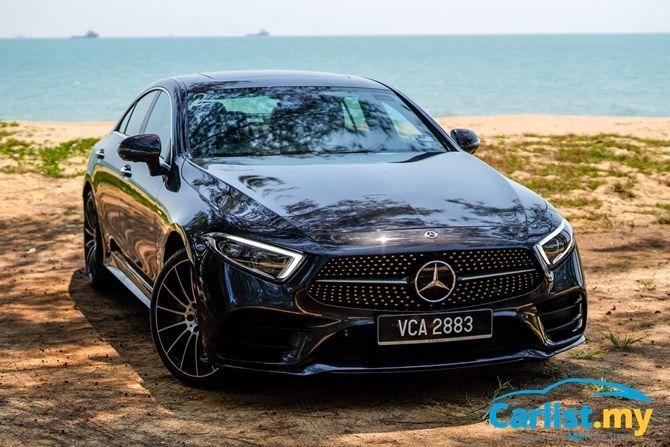 Before that, here are the vital stats:
Specifications for Mercedes-Benz CLS 450 4Matic Edition 1
Engine: 3.0-litre straight-six, turbocharged, mild hybrid
Transmission: 9-speed torque converter automatic (9G-Tronic), all-wheel drive
Power: 367 hp at 5,500 – 6,100 rpm (excluding ISG's 22 hp)
Torque: 500 Nm at 1,600 – 4,000 rpm (excluding ISG's 250 Nm)
Price: RM 698,888, excluding insurance
Origin: Imported from Sindelfingen, Germany
This particular car is an Edition 1 variant, so it gets additional goodies like Copper Art interior with black nappa leather upholstery, copper coloured accents, IWC analogue clock, and a unique diamond-effect grille.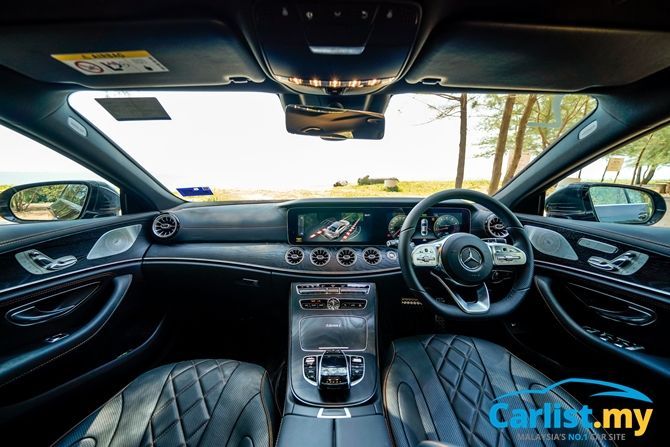 Approaching the car, this all-new CLS-Class is incrementally better looking than its two predecessors, which were equally attention grabbing but never benefited from the haute couture-like styling touches that this all-new model has.
Climbing inside the CLS 450, the interior is similar to its sister-car the E-Class, which it shares the same platform with, except for the lower roofline in the rear, and Edition 1 leather upholstery fitted to this particular unit. While its predecessors seat only four, all CLS models now sits five.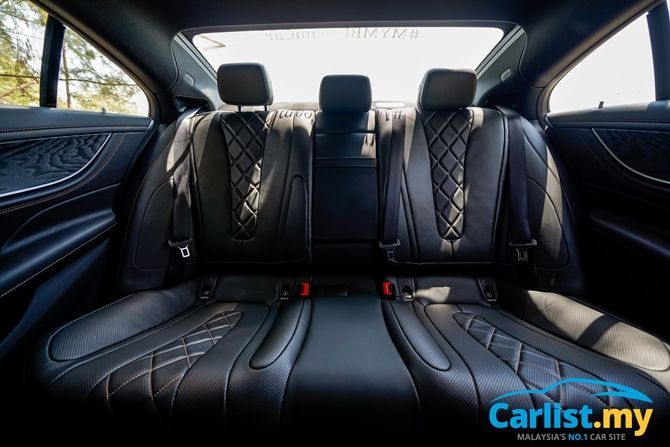 A quick glance at the fully digital instrument cluster – with EQ logo plus Power and Charge indicator bars - identifies this CLS 450 as a hybrid. However unlike the E350e, this CLS 450 doesn't carry the 'e' suffix in its name, simply because this is just a mild hybrid rather than a plug-in hybrid.
A mild hybrid simply means that unlike a full-hybrid Toyota Camry Hybrid or Honda City Hybrid, the CLS 450 cannot accelerate from standstill in electric power alone, and unlike the plugin-hybrid E350e, you can't plug it into a power socket to top up the battery for longer electric-only driving range.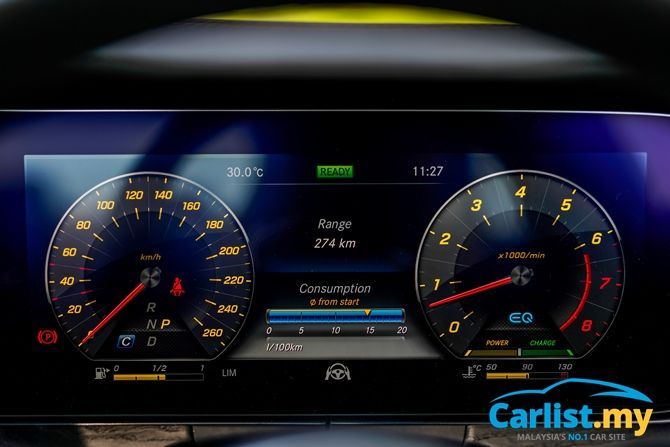 Instead, it uses a small 250 Nm/ 22 hp EQ Boost Integrated Starter Generator (ISG) motor that doubles as a starter motor and an alternator.
During coasting, the generator recovers energy, which is then stored in a 48V battery, which will then power a variety of on-board electrical systems like water pumps and air-conditioning compressor, thus reducing load on the engine and therefore (marginally) less fuel consumption. During acceleration, the ISG will deliver additional boost. Under ideal conditions, the ISG will shave 0-100 km/h acceleration time to 4.8 seconds.
The conventional 12V battery will still remain, powering lights, cockpit, infotainment displays and control units.
Note that the ISG's outputs should not be numerically added to the engine's torque and power figures, as they peak at different rotational speeds. It also explains why the driving experience isn't anywhere near the 500 Nm + 250 Nm sum suggests. You will however feel the extra bit of assistance, giving the engine a healthy torque spread throughout the rev range.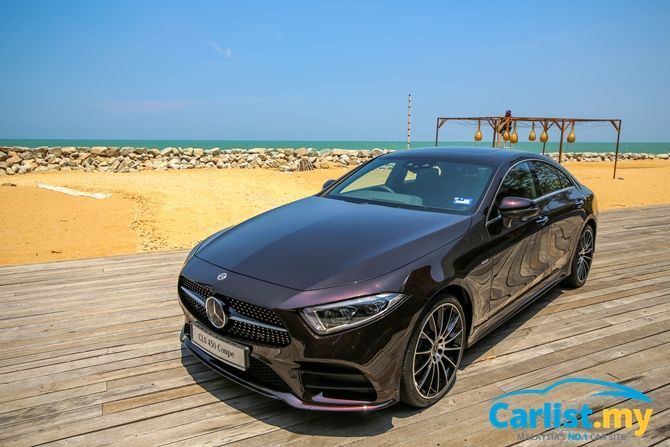 With the technical bits done, we drove out of the car park and it didn't take more than 50 metres before we asked ourselves if the car had a BMW straight-six in front, and that's a good thing, a really good compliment!
For decades, BMW fans here have been left wanting for a straight-six powered model and here we are, driving a locally-registered, warrantied by Mercedes-Benz Malaysia straight-six engine that drives like a BMW. Oh the irony!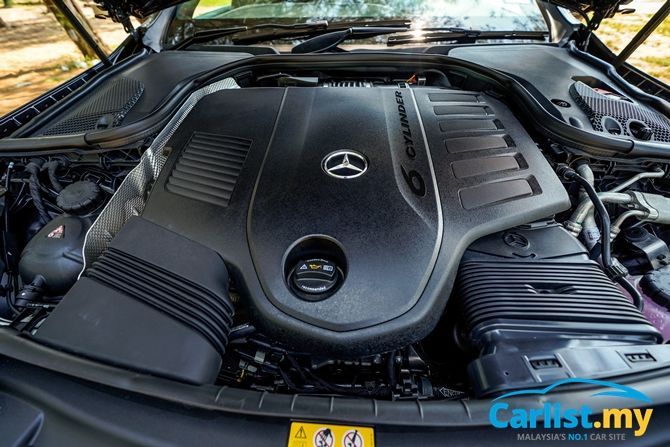 Accelerating out of a junction, the CLS gave out a masculine grunt reminiscent of BMW's glorious past, and what a treat it was. The effortless manner in which it pulls ahead, the linearity of its power delivery despite being turbocharged, the aural sensation it delivers into the cabin, it reminded us of the best of BMW's straight-six engines found in the 40i series models that local BMW dealers don't carry.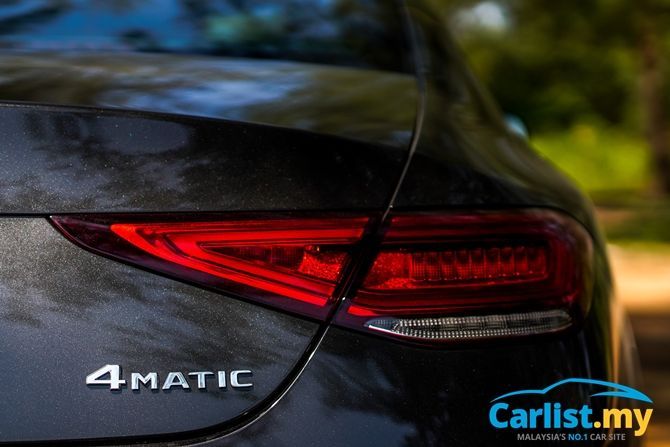 This CLS 450 doesn't carry an AMG badge but the driving sensation was so good, and the exhaust note was on par with a V6-powered 43-series AMG! The M256 is easily one of the best engines I have driven in recent time.
Ride quality isn't Mercedes-Benz's forte, at least not with the current generation of cars. The truth is that many non-air suspension equipped Mercedes-Benz models today have fallen short when it comes to striking the right balance between comfort and performance. These days, an equivalent BMW or Volvo tends to ride more comfortably than the equivalent non-air suspension variant Mercedes-Benz but not this CLS 450.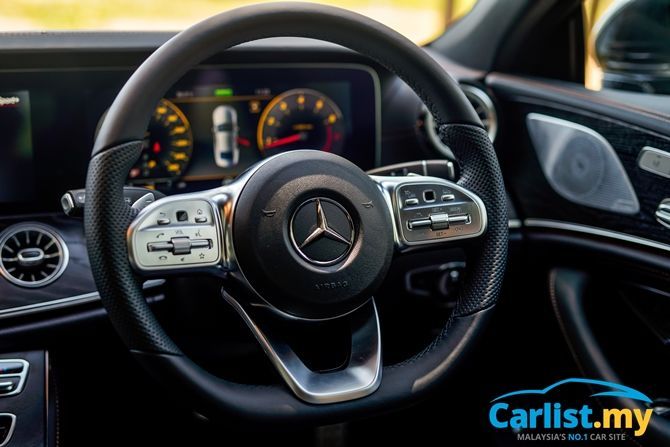 The CLS 450 rides on regular steel springs with passive adaptive dampers (Sport+, Sport, Comfort modes on the AMG Dynamic Select doesn't alter the suspension), but our butt tells us that it rides more comfortably, with better body control than the last E-Class we drove, the E350e with Air Body Control. Intellectually, we know that doesn't make much sense, but if you want to know how our butts felt, that's the honest answer. Given our short time with the car, we could be wrong but the roads around Cherating are not the smoothest stretches of tarmac either.
When Mercedes-Benz Malaysia launched the all-new CLS-Class back in August, they used the tagline 'Risk An Affair.' They might have something else in mind but for many purist drivers faithful to BMW's glorious old school straight-six engines, the M256 is certainly a temptation they cannot resist.
Better still, this engine is also available in a higher state of tune (435 hp/520 Nm), in the form of the 53-series AMG models – available in Malaysia in the CLS 53 (from RM 878,888), and the soon to be launched E53 sedan and coupe (estimated from RM 740,000).
A more conclusive review will be published once we get more time behind the CLS 450's steering wheel.
---
---
---
Comments