The Hyundai Elantra N Has Been Unleashed – And It Guns For The Civic Type R
Auto News Hyundai has unleashed the first and most powerful sedan in its line of 'high-performance everyday sports cars', by taking the familiar Hyundai Elantra, and refocusing its crosshairs firmly on rivals such as the (FK8) Honda Civic Type R and Volkswagen Golf R.
---
According to Hyundai, its 'N' (abbreviation for Nurburgring) skunkworks division has applied no less than 40 different updates to make the Elantra more of an aggressive-looking sedan that has the bark to match its bite.
Under the hood is a 2.0-litre turbocharged four-cylinder engine with an uprated new turbine (beyond the Veloster N) for a flatter and more powerful torque curve - these enhancements, along with the optimization of the shape and material of the cylinder lock, improve both the performance and durability of the engine, which outputs 280PS and maximum torque of 392Nm.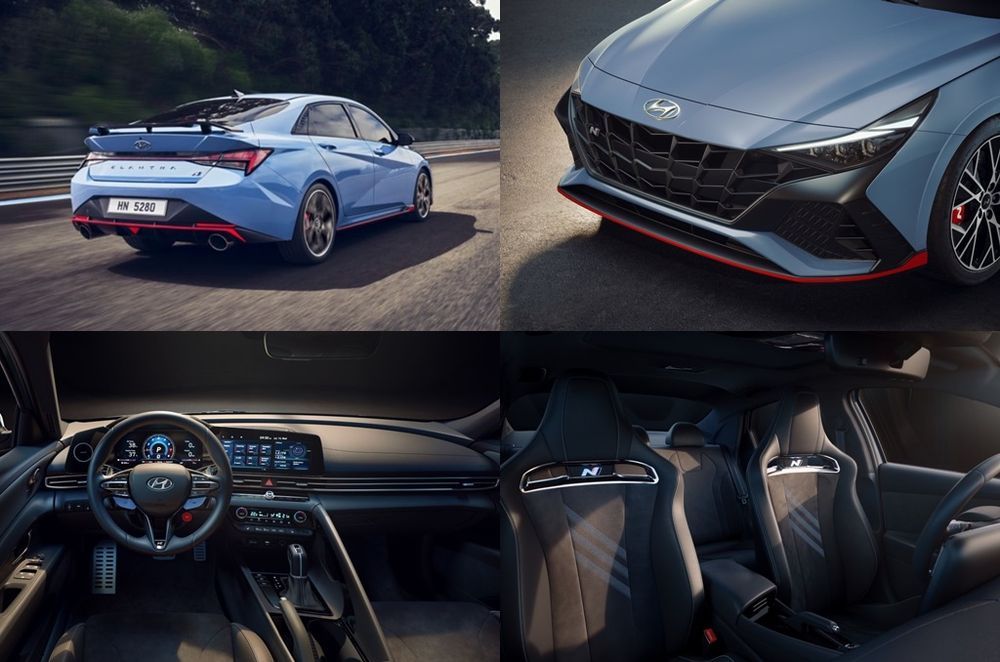 A specialised N Grin Shift (NGS) mode increases boost pressure, temporarily enhancing output up to 290PS (for up to 20 seconds - for DCT variants only).
Mated to the engine is an 8-speed wet dual-clutch transmission (DCT) that helps the Elantra N accelerate from 0-100 km/h sprint in 5.3 seconds (the Civic Type R does it in 5.7 seconds) and keeps accelerating to a top speed of 250 km/h.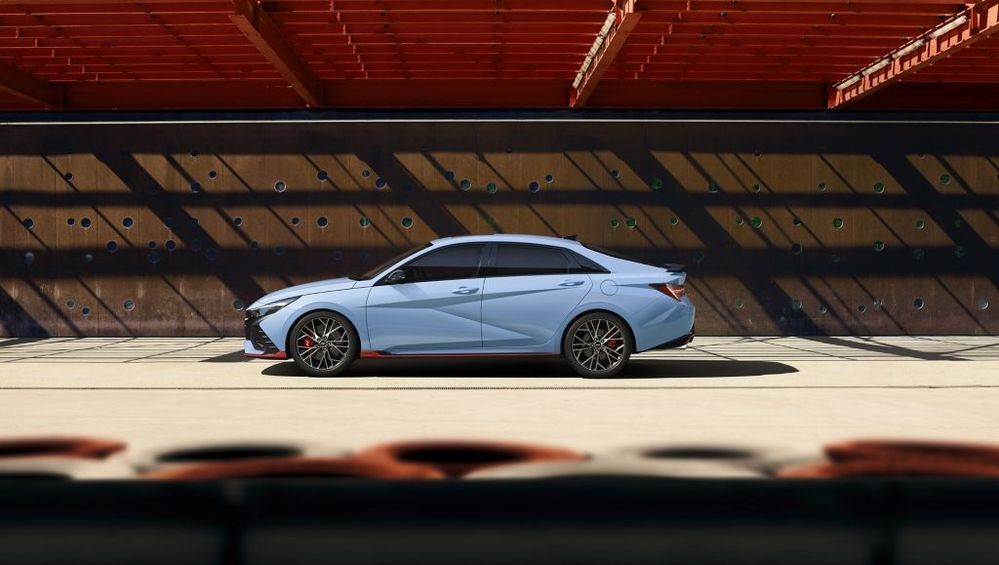 Elsewhere, Elantra N's driving performance is further supported by N Corner Carving Differential (e-LSD, electronic Limited Slip Differential), Variable Exhaust Valve System and Launch Control, in addition, the chassis features an Integrated Drive Axle (inspired by Hyundai's WRC rally cars) which combines the drive shaft, wheel hub and bearing to offer a weight reduction of 1.7 kg. This makes the Elantra N a lighter and stronger car and adds benefits in terms of withstanding extreme lateral g-force.
The Elantra N is the first N vehicle to use 245mm width Michelin PS4S tires on 19-inch wheels supporting dynamic driving performance and getting a full complement of 360mm sized brake discs for stopping performance to match its go.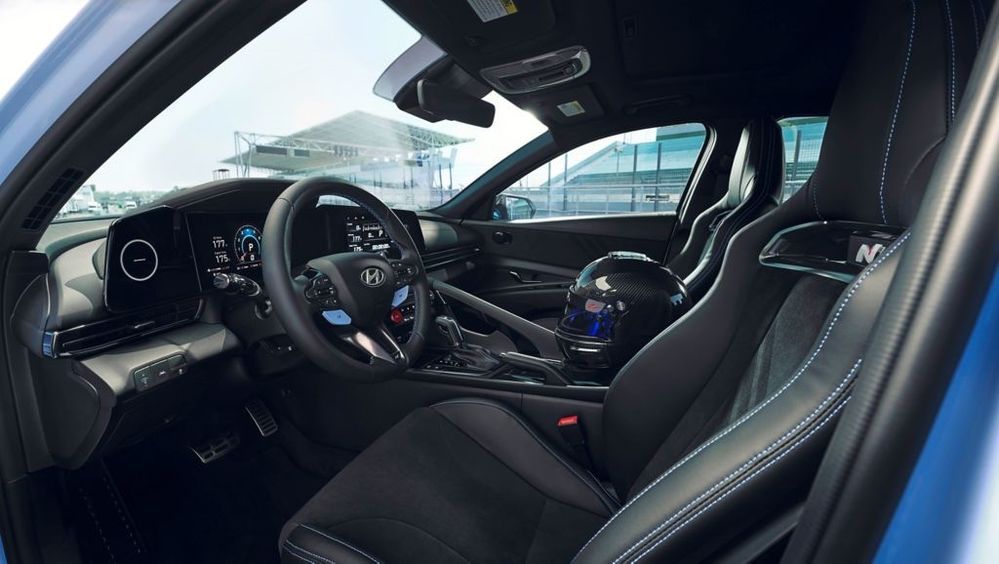 On the inside, the Elantra N infotainment system is equipped with a graphic interface that displays information needed for high-performance circuit driving, such as oil and coolant temperatures, torque, and turbo pressure. In addition, the Elantra N features a lap timer function that works with the 'N Track Map' to record the driver's location and movement on a circuit in real-time.
In terms of aesthetics, the Elantra N adds to the angular sedan a revamped front bumper with additional air intakes, aggressive side skirts, and a boot-mounted spoiler that compliments a diffuser element in the lower regions of the rear bumper.
---
---
---
Comments